Connecticut, a New England state, is surrounded by Rhode Island on the east, Massachusetts on the north, New York to the west, and Long Island Sound along the south. The largest cities include Bridgeport, New Haven, and Stamford, and Hartford is the capital. Connecticut is a state that is known for having a strong finance and insurance industry. There are also quite a few tech companies and tech startups. According to the Tech Tribune, a few of the best tech startups in New Haven in 2022 include RxAll Inc., Prepared, and CoreChain Technologies. The following are some of the largest tech companies in Connecticut.
The Largest Tech Companies by Revenue
| Company | Location | Revenue |
| --- | --- | --- |
| Charter Communications | Stamford | $52.3 billion |
| Pratt & Whitney | East Hartford | $16.2 billion |
| Amphenol | Wallingford | $8.6 billion |
| Xerox | Norwalk | $7.0 billion |
| Harman International | Stamford | $6.9 billion |
| SS&C Technologies | Windsor | $5.1 billion |
The Largest Tech Companies by Employee Count
| Company  | Location | Employee Count |
| --- | --- | --- |
| Charter Communications | Stamford | 93,700 |
| Amphenol | Wallingford | 90,000 |
| Pratt & Whitney | East Hartford | 38,737 |
| Harman International | Stamford | 30,000 |
| SS&C Technologies | Windsor | 24,900 |
| Xerox | Norwalk | 23,400 |
The Largest Publicly Traded Tech Companies (by Market Cap)
| Company | Location | Market Cap |
| --- | --- | --- |
| Charter Communications | Stamford | $80.73 billion       |
| Amphenol | Wallingford | $38.07 billion |
| SS&C Technologies | Windsor | $14.99 billion |
| Xerox | Norwalk | $2.19 billion |
What Tech Companies were Founded in Connecticut?
Several companies were founded in Connecticut. These include Harman International, founded in 1980, and SS&C Technologies, founded in March 1986. Founder William C. Stone had originally called the company Security Software & Consulting Inc.
Gartner was founded by Gideon Gartner in Stamford in 1979. FactSet was founded in 1978 by Howard Wille and Charles Snyder. Pratt & Whitney is one of the oldest tech companies in Connecticut. The company was started in April 1925 by Frederick Rentschler.
Through the years, engineers, software developers, and IT specialists have founded incredible tech companies in Connecticut that have been involved in everything from fiber optics and desktop computing to audio products and aircraft engines.
What are the Biggest Tech Companies Located in Connecticut?
The largest tech companies in Connecticut are determined by annual revenue and the number of employees.
Amphenol
Amphenol is a public company with its headquarters in Wallingford. The current CEO is Richard Adam Norwitt. Amphenol is a manufacturer of fiber optic and electronic connectors, and cable and interconnect systems. The company currently has approximately 90,000 employees.
History of Amphenol
Amphenol has had several acquisitions through the years. In 2005, they acquired SV Microwave, which is a producer of components and cable assemblies as well as RF connectors. In October of the same year, Amphenol announced that it would be acquiring Teradyne Connection Systems (TCS). They were to pay approximately $390 million for the company that manufactured electronic connectors, systems packaging, and complete backplanes. 
Amphenol acquired SEFEE in February 2008. This particular company is a French electronics producer that is a global leader in electronic systems and aeronautical harnesses. In November 2013, Amphenol stated that it was going to acquire Advanced Sensors Business for approximately $318 million. In December of the same year, they acquired Tecvox OEM Solutions LLC. In January 2016, Amphenol made a deal to acquire FCI Asia Pte Ltd. This was an interconnect company that specialized in the datacom, telecom, and wireless communication markets.
Founding of Amphenol
Amphenol was founded in 1932, in Chicago, by Arthur J. Schmitt. His first product was tube sockets for radios. The company was able to expand during the time of World War II. During this time, Amphenol became a major manufacturer of connectors that were used in different types of military hardware, specifically radios and airplanes.
Xerox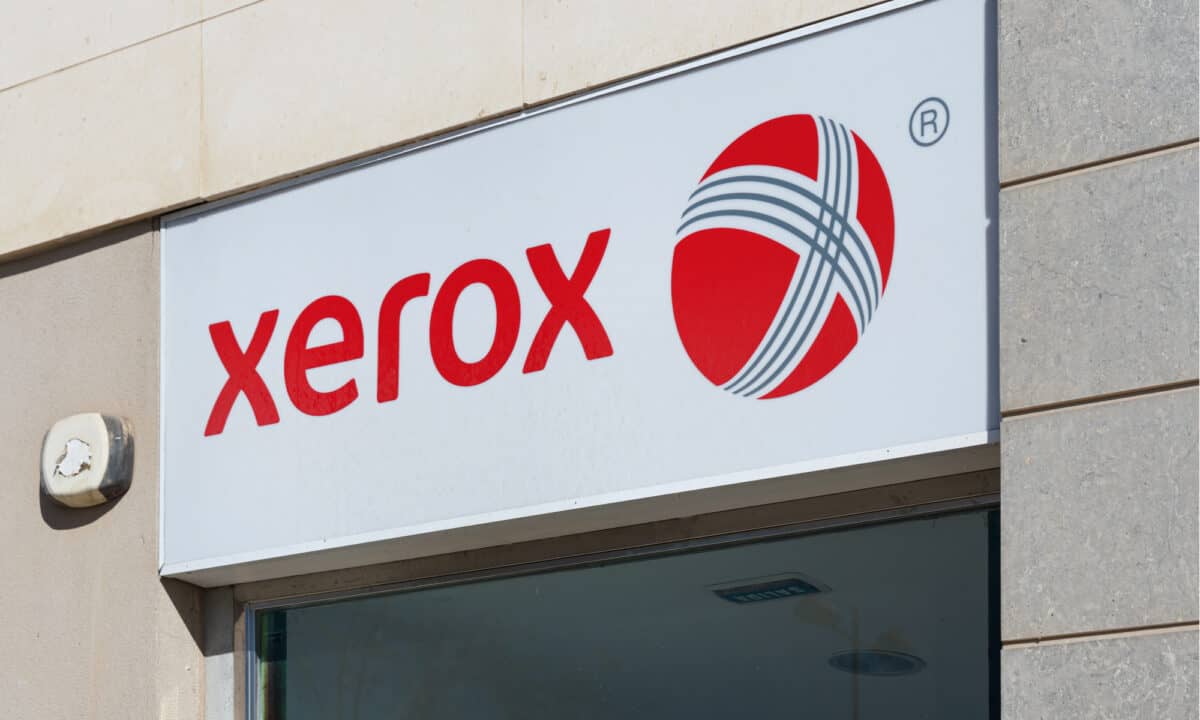 Xerox is a public corporation with its headquarters in Norwalk. It had previously been headquartered in Stamford. Steven John Bandrowczak is the current CEO. The company sells digital print and document services and products in over 160 countries. Xerox is incorporated in New York. 
Xerox has invented several new aspects of personal computing. These include desktop computing, the computer mouse, and the desktop metaphor GUI. The company consistently makes the list of Fortune 500 companies.
History of Xerox
Xerox dominated the photocopier market during the 1960s. The company has introduced several major products through the years. 
They brought out the Xerox 813 in 1963. This was the first desktop for plain paper copying. 

By 1973, an analog color copier came out. During this time the company produced several different copiers.

In 1976, Douglas G. Fairbairn and his team came out with the Xerox NoteTaker.
By 1983, Xerox ventured into financial services when buying Crum & Forster, which was an insurance company. 
They introduced Xerox Financial Services in 1984. 
By the 1990s, however, Xerox was no longer part of the financial services industry.
Founding of Xerox
Xerox was founded in Rochester, New York in 1906. It was originally called The Haloid Photographic Company. They manufactured photographic equipment and paper. Joseph C. Wilson took over Haloid from his father and is normally credited as founding Xerox. Wilson was CEO and president of Xerox until 1967. He served as chairman until 1971.
In 2016, Xerox separated the business service operations of the company into a brand new company called Conduent. Xerox acquired Tektronix in 2000. Xerox transferred its stock ticker to the Nasdaq from the New York Stock Exchange in September 2021, after 60 years. This move was to reflect Xerox moving into the area of software.
Harman International
Harman International is a public company located in Stamford. They have approximately 30,000 employees. Harman develops and manufactures electronic systems and audio products. They have been a subsidiary of Samsung Electronics since 2017. Harman primarily produces audio equipment.
While the company has its headquarters in Stamford, Harman maintains several major operations throughout the world, including Asia and Europe. Harman International markets its products under a variety of brands. These include DOD Electronics, DigiTech, Arcam, AMX, BSS Audio, JBL, Lexicon, Infinity, Soundcraft, Studer, and AKG.
History of Harman International
Harman International started in 1980. The company grew through the 1980s through several acquisitions. These include the acquisition of MWM Acoustics in July 2011 and the acquisition of AMX LLC in June 2014. Harman acquired Bang & Olufsen's automotive division in March 2015.
Harman's sales went from approximately $80 million in 1981 to over $200 million in 1986. They surpassed $500 million in sales by 1989. The company went public on the New York Stock Exchange in 1986. In 1994, the company was selling audio gear under brands such as Infinity and JBL. 
Founding of Harman International
The founders of Harman International were Bernard Kardon and Sydney Harman. They founded the company in 1980. The predecessor to Harman International was founded in 1953 by Sidney Harman and Bernard Hardon. This company was called Harman Kardon. Kardon and Harman were both engineers and had worked at a company that produced public address systems. Harman bought out Kardon in 1956. In November 2016, Harman was acquired by Samsung. Harman International, however, functions as an independent subsidiary.
SS&C Technologies
SS&C Technologies is a multinational public company that sells software as a service (SaaS) and software to the financial industry. William Stone is the founder and CEO, and the company is headquartered in Windsor. SS&C Technologies has several services, products, and subsidiaries. These include the following: 
SS&C Fund Services: This segment offers services for private equity funds, hedge funds, managed account managers, and funds of funds.
SS&C GlobeOp Investor Services: GlobeOP Services provides financial technology services and products.
SS&C Advent: This is a software company that designs software to automate portfolio accounting. This particular company has approximately $18 trillion in assets and customers in 60 countries.
History of SS&C Technologies
SS&C Technologies has acquired several companies that have brought different products to the company. From 1986 through 2017, the company has acquired 47 different organizations. The following are several of the company's acquisitions through the years.
They acquired Financial Models Company Inc. in February 2005.
They acquired Tradeware Global in 2010. 
They acquired Hedgemetrix in 2012 as well as Thomson Reuters' PORTIA the same year.
By the end of 2014, they acquired DST Global Solutions which helped the company target the Asia-Pacific locations. 
SS&C acquired Citigroups' Alternative Investor Services business in August 2015.

They entered an agreement to acquire Algorithmics from

IBM

in September 2019. 
Founding of SS&C Technologies
SS&C Technologies was founded in 1986 by William C. Stone. The company was made public in 1996, became private again in a buyout, and then was taken public yet again. The company has several subsidiaries that include Varden Technologies, Advent Software, Primatics Financial, and Eze Software. SS&C Technologies specializes in wealth management, fintech markets, and fund administration, among other areas.
Gartner Inc.
Gartner, Inc. is a tech research and consulting company with its headquarters in Stamford. They conduct technology research and bring forth the research through executive conferences, programs, and private consulting. They have clients from tech companies, government agencies, investment firms, and large corporations.
By 2018, Gartner stated that its client base had more than 12,000 organizations. The current CEO at Gartner is Eugene Hall. He has been CEO since 2004.
History of Gartner Inc.
Gartner Inc. has had Eugene Hall as CEO since 2004. The company has grown through the years by acquiring a variety of companies. These acquisitions include the following:
Meta Group in 2005
AMR Research in 2010
Burton Group in 2010
Ideas International in 2012
Software Advice in 2014
SCM World in 2016
CEB, Inc. in 2017
L2Inc. In 2017
Founding of Gartner Inc.
Gartner Inc. was founded in 1979 by Gideon Gartner. The company was initially private but became public in 1986. Saatchi & Saatchi acquired the company in 1988.
In 1990, the company was acquired again by Gideon Gartner as well as some of the executives. They received funds from Dun & Bradstreet and Bain Capital. Gartner then became a public company again in 1993. Gartner is credited with coming up with the term Supranet.
FactSet
FactSet is a public tech company with headquarters in Norwalk. Frederick Philip Snow is the current CEO. The company specializes in software and financial data. FactSet offers data delivery, implementation services, portfolio data management, transition services, and client support & learning.
History of FactSet
FactSet had fewer than ten employees in the early 1980s. In 1984, the company grew by adding limited screening capabilities. This was expanded in 1988, with Universal Screening which helped users stipulate their own types of screening criteria. In 1989, they released their own Private Database Service. This allowed users to store and integrate proprietary data with their own information and to perform custom analyses.
FactSet for Windows was released in 1990. This is the same year that the company moved its headquarters to Greenwich, Connecticut from New York City. In 1996, the company started trading on the New York Stock Exchange under the symbol FDS.
Founding of FactSet
FactSet was founded in 1978 by Chuck Snyder and Howard Wille. The two had started working together on Wall Street at Faulkner, Dawkins & Sullivan in 1977. Snyder and Wille had the goal of creating a company that would provide computer-based financial information. Today users can connect to FactSet's private network through Internet, WAN, and wireless devices. 
What are the Largest Private Tech Companies in Connecticut?
The largest private companies are determined by revenue and employee numbers.
Pratt & Whitney
Pratt & Whitney is a private tech company with headquarters in East Hartford. They are an aerospace manufacturer that produces aircraft engines that are used in both military and civil aviation. Their primary competition is with Rolls-Royce and General Electric. Besides aircraft engines, the company also produces gas turbines and marine turbines. 
History of Pratt & Whitney
Pratt & Whitney received a contract for $592 million with the United States Defense Department to supply 36 F135 engines that would be used in the F-35 fighter. United Technologies merged with Raytheon in 2020 to create Raytheon Technologies. Raytheon is currently the parent company of Pratt & Whitney.
Founding of Pratt & Whitney
Pratt & Whitney was founded nearly a hundred years ago, in 1925, by Frederick Rentschler. He formerly worked as an executive at Wright Aeronautical and wanted to put his knowledge to use by starting his own aviation-related business. Rentschler's network included his brother Gordon Rentschler and Edward Deeds. Deeds and G. Rentschler were able to secure funding for building their aircraft engine.
What are the Largest Publicly Traded Tech Companies in Connecticut?
Charter Communications
Charter Communications is the largest publicly traded tech company in Connecticut. They are officially considered a telecommunication and media company, but they provide several technology and digital products. They serve more than 26 million customers in at least 41 states. The company relocated its headquarters from St. Louis to Stamford in 2012. The current CEO is Tom Rutledge. Their primary products include broadband, cable television, HDTV, digital cable, digital telephone, VoIP phone, Internet, Internet security, and home security.
History of Charter Communications
A few of the major milestones in the history of the company include the following:
Charter acquired Cable South in 1995.
Charter worked with EarthLink in 1997 to deliver high-speed internet access in parts of California.
Charter announced plans to file for Chapter 11 bankruptcy in 2009. This was so Charter could pay debts but cancel obligations to shareholders.
Charter rebranded its residential services to Charter Spectrum in 2013.
Charter acquired Time Warner Cable in May 2016.
Founding of Charter Communications
Charter Communications was founded by Charles H. Leonard in 1980. The original company was founded and headquartered in Michigan. Leonard partnered with Gerry Kazma and Gary Wilcox during the early 1980s. During this time Spectrum Communications was merged with Charter. After several acquisitions and mergers, Charter consolidated in 1993. It was incorporated in 1993, in the state of Missouri.
What are the Forgotten Tech Companies in Connecticut?
Hamilton Sundstrand
Hamilton Sundstrand was a corporation that produced industrial and aerospace products. It was a subsidiary of United Technologies Corporation and had its headquarters in Windsor Locks. They were among some of the largest suppliers globally for technologically advanced industrial and aerospace products. They provided products both commercially and militarily. 
History of Hamilton Sundstrand
Hamilton Standard and Sundstrand Corporation merged in June 1999 to form Hamilton Sundstrand. Hamilton stated that they would commercialize concentrated solar power tower technology through a new entity and process known as SolarReserve in January 2008. There is a spacesuit on exhibit in the New England Air Museum that is from Hamilton Sundstrand.
Founding of Hamilton Sundstrand
Hamilton Sundstrand was founded in 1999 when Hamilton Standard merged with Sundstrand Corp. The Sundstrand Corp. had its beginnings in 1905, while Hamilton Standard started in 1910. Hamilton Sundstrand merged with Goodrich Corporation in 2012 to form UTC Aerospace Systems. UTC then merged the UTC Aerospace Systems with Rockwell Collins in 2018 to form Collins Aerospace.
Interested in learning more about the largest tech companies in the United States? Check out our full list HERE!