Information Technology plays an important role in today's business world. As technology keeps evolving and becoming more complex, it's surprising how much of your everyday life is controlled by random devices communicating through tiny chips with their built-in proprietary software. DRAM, or Dynamic Random Access Memory, is a type of semiconductor memory used in computers and other electronic devices. It is an important component in computing and is used to store data and provide quick access to information.
DRAM products have grown greatly over the years, constituting a large portion of computer memory used in most information technology devices. Today, there are a number of different DRAM manufacturers competing to provide the best products at the most competitive prices. In this article, we will explore the world's ten largest DRAM manufacturers, ranked by annual revenue. We will discuss their operations, products, and market share in the industry.
10. Elpida – USD 10 Million
Founded in 1999 in Tokyo, Japan, Elpida Memory is a joint venture between NEC Corporation and Hitachi Ltd. Initially specializing in DRAM production, the company developed a range of NAND flash memory products for embedded applications. In addition to DRAM products, Elpida produces image sensor modules for consumer electronics, such as mobile phones and digital cameras. The company has also started making eMMC (embedded multi-media card) products for smartphones and other mobile devices.
In 2012, Elpida entered bankruptcy protection and was later acquired by Micron Technology. In 2014, the company changed its name to Micron Memory Japan. Today, Micron continues to produce high-performance memory solutions for the industrial, automotive, and consumer markets.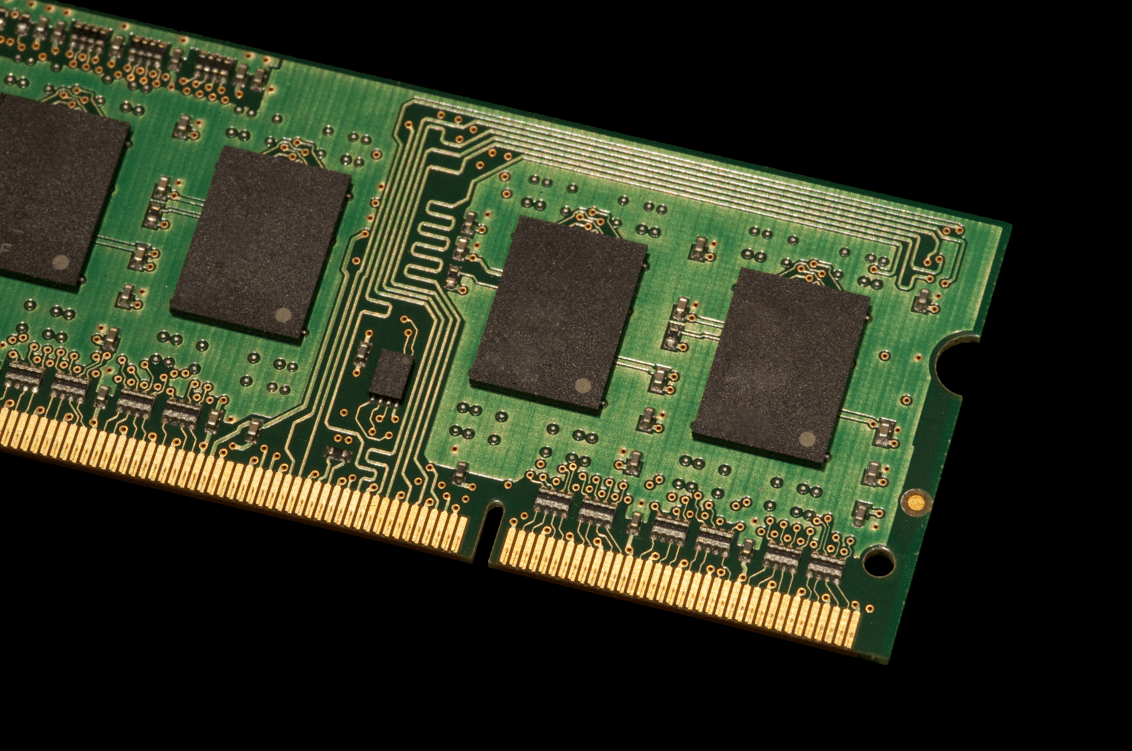 9. Transcend Information – USD 481.8 Million
Transcend Information is a global leader in memory solutions, with headquarters in Taipei, Taiwan. Founded in 1988, the company provides a broad range of DRAM modules and SSDs to meet the needs of customers worldwide. Transcend produces DRAM modules for various applications, including servers, notebooks, industrial PCs, workstations, and embedded systems.
The company employs over 2000 people and has offices in the United States, Germany, China, and Japan.
Transcend's product range includes the latest DDR4 memory modules, flash memory cards, and USB flash drives with high-speed performance and superior reliability. The company also offers Solid State Drives (SSDs) that deliver faster boot-ups, shorter application loading times, and improved overall system responsiveness. Transcend also produces a wide range of digital audio products, including headphones and portable speakers.
Transcend's DRAM modules are compatible with all major server and notebook brands. The company is famous for its high-quality products, rigorous testing standards, and customer support. It also manufactures several types of SSDs for enterprise storage applications.
Transcend continues to expand its product portfolio and has become a trusted supplier of memory solutions to many major companies. With its commitment to quality and customer service, the company has established itself as a reliable partner for businesses worldwide.
8. Nanya Technology – USD 2.42 Billion
Nanya Technology is one of the largest DRAM manufacturers in the world. The company produces DRAM chips for various markets, including personal computers, networking equipment, mobile devices, and embedded systems.
The company's primary focus is developing cutting-edge memory technologies and providing customer services worldwide. Nanya Technology specializes in producing Double Data Rate Synchronous Dynamic Random Access Memory (DDR SDRAM) and other DRAM products.
Nanya Technology has production facilities worldwide, including in China, Taiwan, Germany, the United States, and Japan. It has distribution centers in Singapore, Malaysia, Hong Kong, South Korea, and China.
In addition to providing DRAM products and services, Nanya Technology also produces NAND flash memory chips. It also offers memory module assembly services for desktop PCs, notebooks, servers, workstations, and embedded systems.
7. Powerchip – USD 2.78 Billion
Powerchip Technology Corporation, also known as Powerchip, is a Taiwanese DRAM manufacturer founded in 1994. It is among the largest DRAM manufacturers in Taiwan and one of the world's leading providers of specialty DRAM products.
Powerchip has its headquarters located in Hsinchu, Taiwan. The company has production facilities in various locations worldwide, such as China, Singapore, and South Korea. Powerchip produces a wide range of DRAM products, from standard to specialty DRAMs, for applications such as computers, servers, and mobile devices.
In addition to DRAM products, Powerchip produces flash memory and CMOS image sensor chips for digital cameras, PDAs, and mobile phone applications. The company offers a full suite of products, including memory modules, industrial memory cards, and embedded memory solutions.
6. Winbond – USD 3.5 Billion
Winbond Electronics Corporation is one of the world's leading suppliers of DRAM memory components, based in Taiwan. Founded in 1987, Winbond has been at the forefront of memory technology for over 30 years, producing products for various applications, including computing, networking, communications, and consumer electronics.
The company also produces Flash memory, which is an essential component in mobile phones, digital cameras, personal digital assistants (PDAs), video gaming consoles, and other consumer electronics devices. Winbond has developed a broad portfolio of DRAM products to meet the different needs of its customers, from low-cost products to high-performance products. The company is popular for its reliable quality and service. Additionally, Winbond commits to research and development, hence producing advanced memory solutions to support the latest trends in consumer electronics and computing.
5. Infineon Technologies – USD 9.6 Billion
Infineon specializes in embedded memory solutions, such as DRAM and flash memory, as well as general-purpose and application-specific micro-controllers, power semiconductors, and security and encryption technologies. Infineon's products are used in numerous applications across various industries, including automotive, consumer electronics, data center and telecom, energy, and home appliances. The company also offers software solutions and services for its customers.
In addition to DRAM memory solutions, Infineon also provides low-power flash memory for applications such as storage and code execution in connected devices. Its products are also used in automotive safety systems, including advanced driver assistance systems (ADAS) and autonomous driving features. The company has significantly expanded its presence in the Internet of Things (IoT) market with its portfolio of IoT solutions in recent years.
Overall, Infineon Technologies is a leader in the DRAM market and has established itself as a reliable partner for customers across the globe. It has an impressive portfolio of products that cater to a wide range of industries, making it one of the top DRAM manufacturers in the world.
4. Kingston Technology – USD 12.8 Billion
Kingston Technology is a leader in memory solutions, offering products and services that enable customers to create, manage, store, and protect their data. Founded in 1987, Kingston Technology is one of the industry's oldest and most reliable memory manufacturers. The company has headquarters in Fountain Valley, California, USA, and operates worldwide with offices in Canada, Taiwan, China, Japan, India, Europe, Latin America, and Australia. Kingston manufactures a wide range of memory products for consumer and enterprise markets, including DRAM, flash memory, SSDs, and USB drives. They are a major supplier of DRAM modules for consumer PCs, notebooks, and servers. In addition to DRAM, Kingston provides consumer electronics and embedded systems memory solutions such as CompactFlash, SD cards, and more.
Kingston is also well known for its popular HyperX gaming peripherals and accessories. The company produces high-end gaming headsets, keyboards, mice, mouse pads, SSDs, and gaming accessories for gamers and esports professionals. For businesses, Kingston provides server memory and storage solutions that ensure secure data protection and optimal performance. Their enterprise-grade SSDs are designed for heavy workloads and mission-critical applications that require the utmost reliability.
In recent years, Kingston has diversified their product line to include advanced IoT solutions such as edge computing platforms and connected lighting products. With the rapid advancement of technologies such as artificial intelligence and machine learning, Kingston is well-positioned to meet the demands of a rapidly evolving IT landscape.
3. Micron Technology – USD 27.15 Billion
Micron Technology is a global semiconductor company that develops, manufactures, and markets DRAM products. The company was founded in Boise, ID in 1978. Micron's products are useful in various applications, including enterprise storage, server memory, data center infrastructure, personal computing, and industrial automation. Its most famous product lines include Ballistix, Crucial, and Lexar. The company also manufactures DRAM memory modules, SSDs, NAND flash memory, and wafers.
The company's vision is to provide the world's most innovative memory and storage technology. Through its cutting-edge technologies, research and development efforts, and commitment to quality, Micron is able to provide products that meet the highest industry standards.
Micron's commitment to innovation and quality has enabled it to become a leader in the semiconductor industry. The company continues to expand its product portfolio and invest in research and development to remain competitive. As a result, they have recently acquired several companies, such as Elpida Memory Inc., Inotera Memories, Numonyx, and Rexchip Electronics Corporation, to strengthen their market share in the computer hardware industry.
In addition to their hardware solutions, they offer software solutions, software services, and analytics. As one of the largest producers of DRAM, Micron designs, develops, and markets many computer memory solutions across all electronics market sectors. They have focused on offering cost-effective solutions with high-performance characteristics while remaining reliable. This strategy has allowed them to continue to grow and maintain their position as one of the top DRAM manufacturers in the world today.
2. SK Hynix – USD 38.73 Billion
SK Hynix is a South Korean semiconductor company that was founded in 1983. Their headquarters is located in Icheon, South Korea. SK Hynix is one of the world's largest DRAM manufacturers, second only to Samsung. SK Hynix is popular for its memory products, including dynamic random access memory (DRAM), flash memory, and various solid-state drives (SSD). They also produce semiconductor chips for optical data storage, mobile phones, and other applications. SK Hynix also designs and manufactures logic ICs (integrated circuits) and LCD modules.
The primary product lines are DRAM, NAND Flash, Mobile DRAM, Solid State Drives (SSDs), and logic ICs. SK Hynix's DRAM product portfolio includes DDR2, DDR3, DDR4, and DDR5. SK Hynix has an extensive line of SSDs that range from entry-level to enterprise solutions. The company has recently expanded its offerings to include more advanced products, such as 3D NAND Flash and HBM3 DRAM. They have also developed technologies to reduce the power consumption of memory products while improving performance.
SK Hynix commits itself to providing products and services with the highest quality and reliability. Their goal is to provide reliable, cost-effective, and high-performance solutions for various applications. SK Hynix is committed to providing the highest quality products with superior customer service. The company invests heavily in research and development to stay ahead of the competition. SK Hynix has achieved many awards for its innovative technology and outstanding customer service.
1. Samsung – USD 241.60 Billion
Samsung is a South Korean multinational conglomerate headquartered in Suwon, South Korea. It was founded in 1969 and is currently one of the world's largest electronics companies. Samsung is one of the world's leading semiconductors, consumer electronics, and telecommunications manufacturers. In the semiconductor industry, Samsung is the world's largest DRAM manufacturer by market share and one of the world's top three NAND flash memory makers.
In terms of product offerings, Samsung produces a wide range of products ranging from smartphones to appliances, televisions, personal computers, printers, and medical equipment. Its product portfolio also includes semiconductor chips, servers, and solid-state drives (SSDs). People worldwide widely use Samsung's mobile devices, with its flagship smartphone lineup including the Galaxy S, Note, and A series.
Samsung is also present in a number of industries outside of electronics, such as construction, shipbuilding, and retail. Additionally, the company operates several subsidiaries specializing in different areas, such as finance, insurance, advertising, and media. Overall, Samsung is a global leader in consumer electronics, semiconductor technology, telecommunications, and more. They have become a household name in many countries due to their expansive portfolio of products and their relentless commitment to innovation.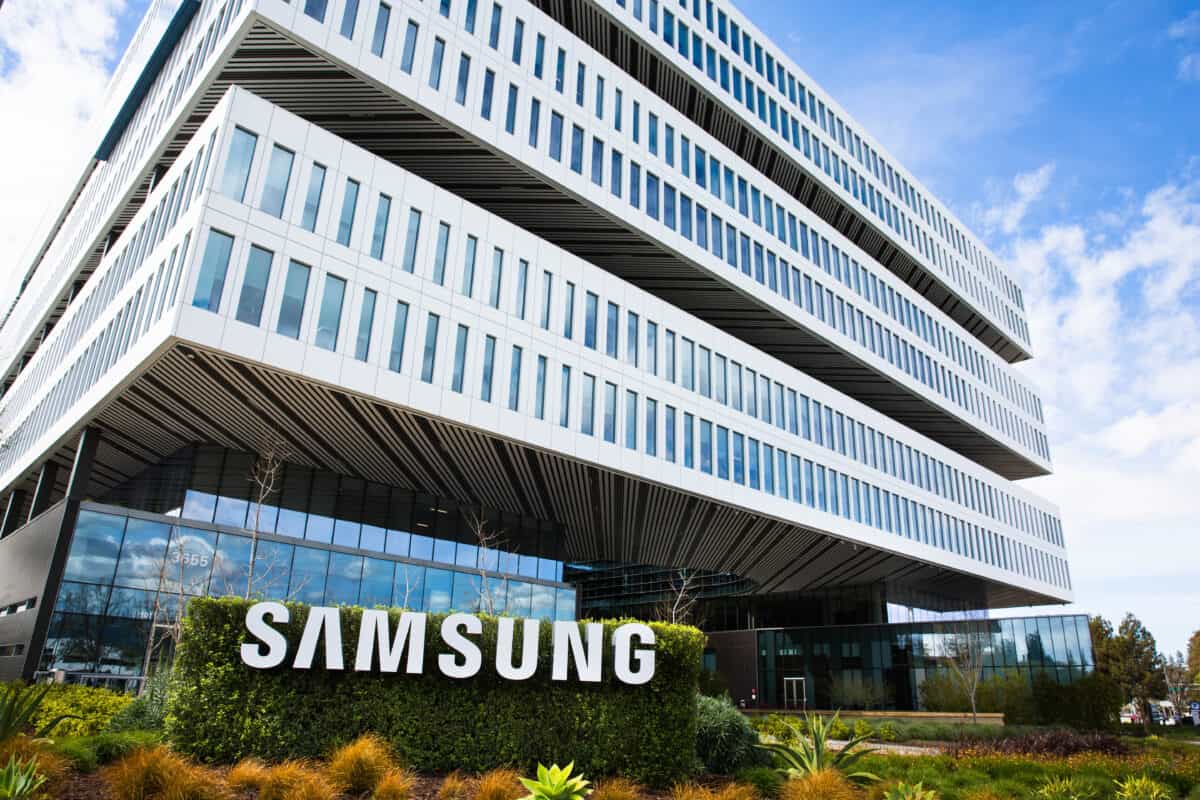 Future of DRAM Manufacturing
The companies we've ranked and reviewed here as being the largest manufacturers of DRAM technology will likely continue their popularity in this field into the future. However, the future of DRAM manufacturing and improvement is uncertain currently. Practically all technology used today is wifi- or internet-enabled, which has made DRAM technology more commonplace, but the actual manufacturing of it is becoming more expensive and complex as technology in general continues to advance.
The two biggest challenges that these ten manufacturers are facing are the rising cost of raw materials and the shrinking sizes of transistors within technology. Silicon is necessary for the manufacturing of DRAM tech but has also become exponentially expensive in recent years, with no sign of prices evening out. Transistors are becoming smaller which makes them more easily damaged, so manufacturers must produce bigger batches to make sure they have enough working chips. Producing more and having more pieces come out damage both shrink profit margins for these companies.
Summary of the Largest DRAM Manufacturers in the World
| Rank | Company |
| --- | --- |
| 1 | Samsung – USD 241.60 Billion |
| 2 | SK Hynix – USD 38.73 Billion |
| 3 | Micron Technology – USD 27.15 Billion |
| 4 | Kingston Technology – USD 12.8 Billion |
| 5 | Infineon Technologies – USD 9.6 Billion |
| 6 | Winbond – USD 3.5 Billion |
| 7 | Powerchip – USD 2.78 Billion |
| 8 | Nanya Technology – USD 2.42 Billion |
| 9 | Transcend Information – USD 481.8 Million |
| 10 | Elpida – USD 10 Million |
Wrapping Up
The DRAM market is incredibly competitive and a race to the top for DRAM manufacturers. With billions of dollars in annual revenue, DRAM manufacturers are some of the world's largest and most successful technology companies. These companies are constantly evolving and competing against each other to create faster, better memory products that drive the industry forward. In addition to offering premium DRAM products, they also have significant investments in research and development, helping to ensure that the world's computing infrastructure is always up to date with the latest advances.
Up Next
The image featured at the top of this post is ©iStock.com/prill.