Key Points
A cell phone company sells wireless connectivity to customers for cellphone data and telephone calls. They also sell hardware devices such as phones, tablets, and laptops.
AT&T is the largest cell phone company in the world, at 168 billion.
While its main operation is still providing mobile telephone services, AT&T boasts a vast portfolio of products, including satellite and cable TV packages, radio and broadcasting programs, and broadband and internet services.
In today's digital world, cell phones are much more of a necessity than the luxury they once were. Our phones allow us to communicate and connect in new ways all the time. Yet when most of us think of cell phones, we think more about the model in hand than we do the companies behind them.
As phones grow more advanced by the day, the telecom industry fights to remain at the heart of innovation. Everything from talking, texting, voice chat, social media, and more are affected by the growth (or lack thereof) of these companies.
You might be surprised to find out that many of the largest cell phone companies operate much more than phone services.
Have you ever wondered about the company powering your phone? Read on to satisfy that curiosity and learn more about the 10 largest cell phone companies in the world.
10. Telefonica S.A. – $32.668 billion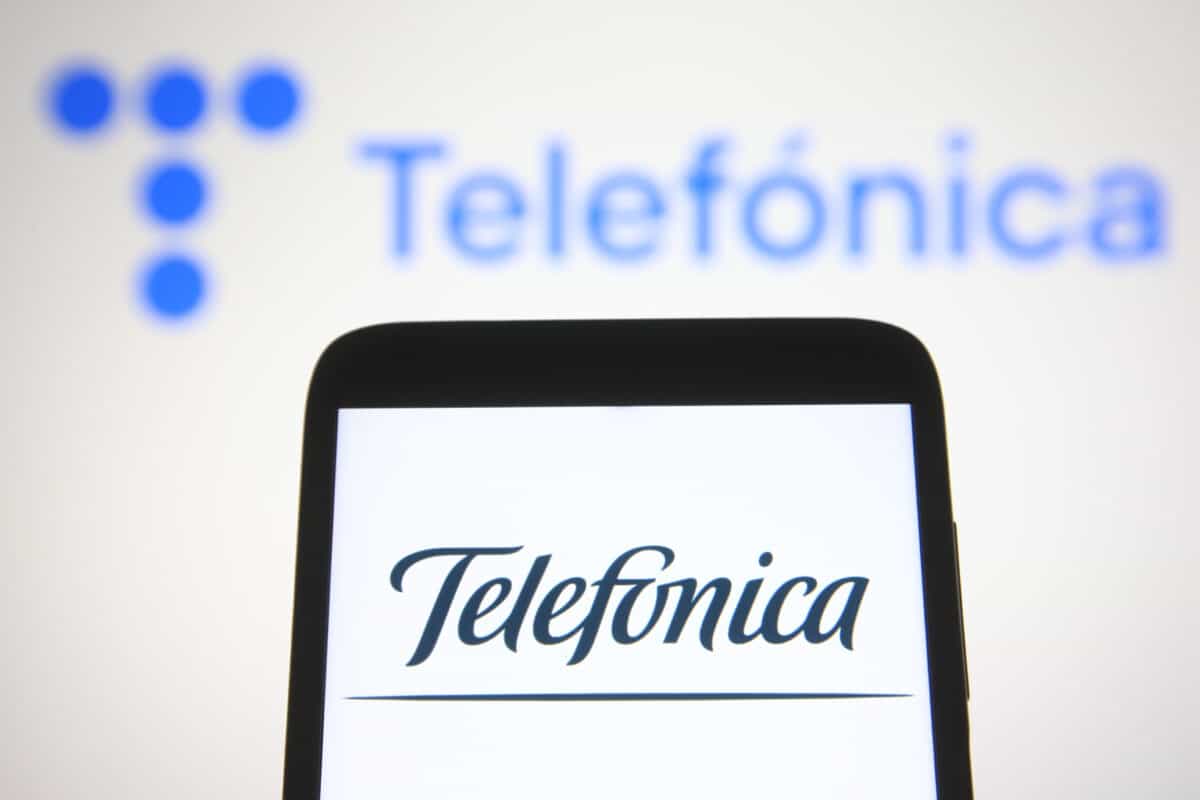 First up on the list is Telefonica S.A., a Spanish multinational diversified and integrated telecommunications conglomerate.
Telefonica was established in 1924, with the original International Telephone and Telegraph (ITT) as one of its initial shareholders. Telefonica existed as the only telephone operator in Spain until 1997.
Today, Telefonica operates in Europe and the Americas, offering subscription television, broadband internet, and telephony services. They provide the largest fiber-to-home network in all of Europe.
Telefonica owns the largest phone and broadband provider in Spain, Movistar. They also own Vivo, the largest telecommunication company in Brazil.
In early 2021, Telefonica and Liberty Global announced that their two largest brands would be merging. O2 and Virgin Media, the brands in question, will create a stronger fixed and mobile competitor, with the resulting company becoming the second-largest telecommunications provider in the United Kingdom.
Telefonica ended 2022 with $32.668 billion in revenue, a harsh 32.95% decline year-over-year. Perhaps the promise of a competitive merger on the horizon will be enough to bolster revenue in upcoming years.
9. KDDI Corporation – $48.476 billion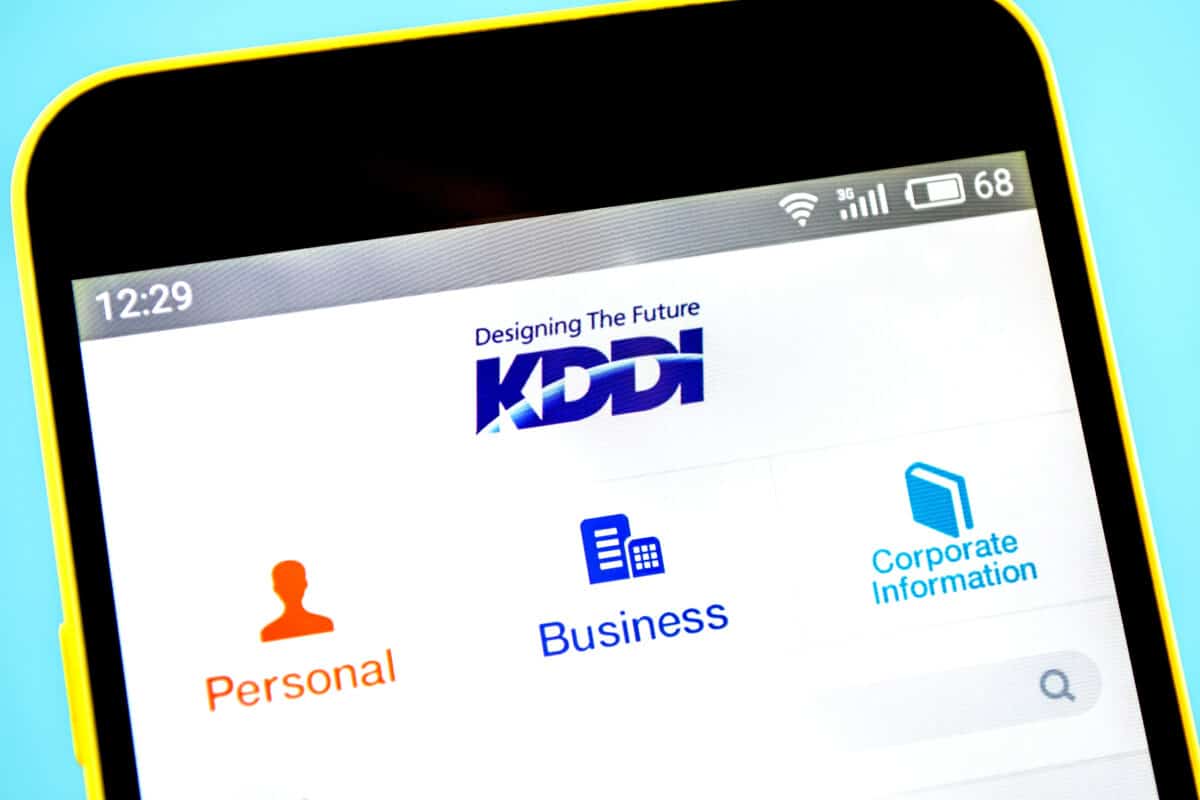 KDDI is the resulting Japanese telecommunications operator to come out of a merger between three different corporations, DDI, KDD, and IDO Corp.
When the merger was completed in 2000, the newly named KDDI Corporation went on to buy au Corporation just a year later. au Corporation would become the foundation of its 5G network.
Their main business focus is mobile cellular and ISP networks, which they provide through their "au by KDDI" brand. "au Hikari," another KDDI brand, houses fiber-to-home services in addition to international voice and data services.
KDDI announced its 5G release in 2020 during the "UNLIMITED WORLD au 5G" marketing campaign. This breakthrough was a result of a partnership between KDDI and Ericsson, a leading provider of 5G network equipment in the United States.
KDDI and Ericsson came together in 2015 in a joint effort to research and continuously improve 5G services, a partnership that the two companies will retain moving forward.
KDDI recorded $48.476 billion in revenue for 2022 and doesn't seem content stopping there. As of 2022, KDDI is investing in VR technology and seems to be expanding its product focus from cell phones to all things 5G — including gaming.
8. Orange S.A. – $50.308 billion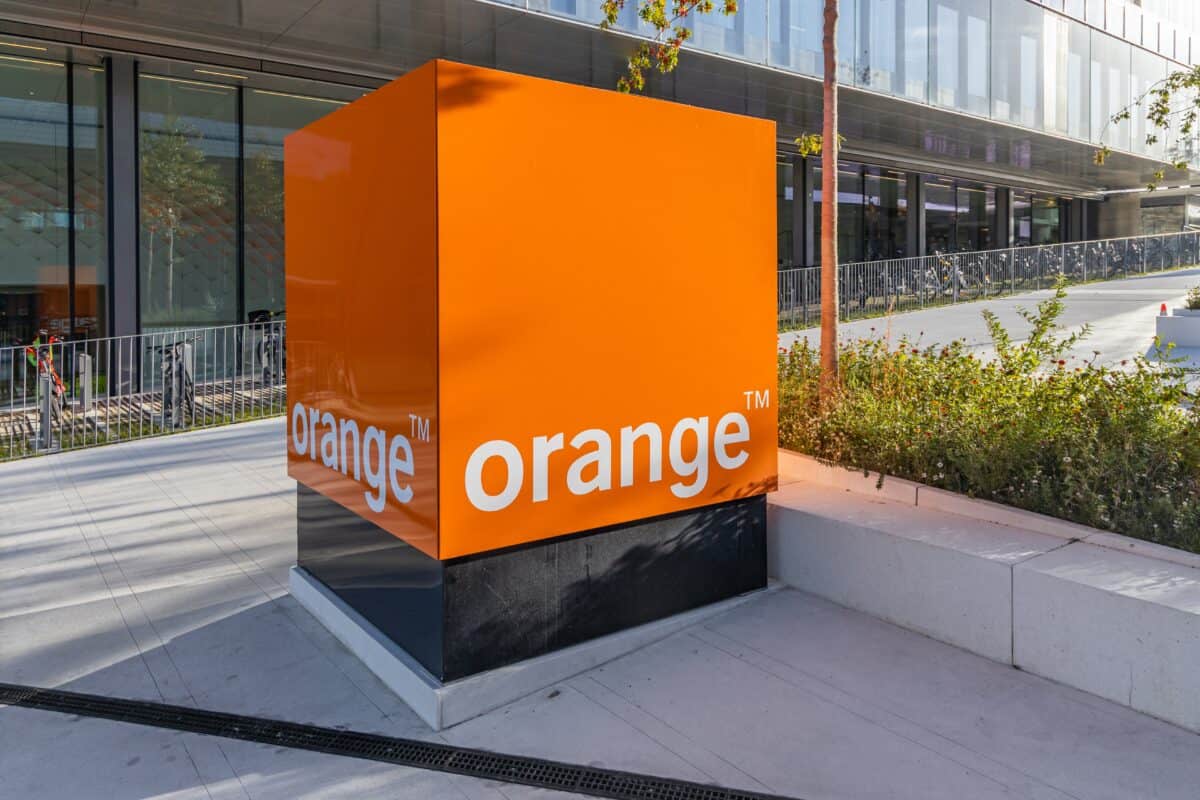 Orange S.A. is a multinational telecommunications corporation formed at the height of France's scramble to make up for its delay in developing communications infrastructure.
Known as France Telecom S.A. before 2006, Orange was little more than a division of the state Ministry of Posts and Telegraphs. It wasn't until 1990 that France Telecom became autonomous, with Marcel Roulet as the first Chairman.
France Telecom sought to commercialize all products under a single worldwide brand, and the opportunity came when they gained Microtel Communications and rebranded it as Orange. The official name change from France Telecom to Orange S.A., was finalized in 2013. Now, Orange boasts 158,000 workers worldwide and 266 million international customers.
Orange stands as the 10th-largest mobile network operator and the fourth-largest in all of Europe. They offer mobile telephony, broadband and fixed-line internet, and IPTV in France and Spain.
Orange S.A. is the only company on our list without an updated 2022 revenue record. They reported $50.308 billion in revenue in 2021, a 4.19% increase from 2020.
7. Vodafone Group PLC – $52.987 billion
For #7 on our list, we have Vodafone Group PLC, a British multinational telecommunications company that offers coverage in Africa, Asia, Europe, and Oceania.
Vodafone has the rare privilege of being the first cellular network to launch in the UK. In 1982, Gerald Whent, then-Chairman of Racal Radio Group, masterminded a successful bid for the private sector UK cellular license. The first actual call came a few years later, in 1985, from London to Newbury.
The Vodafone Group owns and operates networks in 22 countries and has a hand in partner networks in an additional 48 countries. Vodafone provides the same carrier services as expected of a phone company, such as text, call, and data.
The Vodafone Global Enterprise is a division of Vodafone Group that offers customizable telecommunication solutions to large corporations.
Vodafone Group PLC bagged $52.987 billion in revenue in 2022. To keep up with the steep competition, Vodafone remains focused on its digital transformation, whatever that may mean.
6. Nippon Telegraph Telephone Corp. – $75.681 billion
For the fifth spot on our list, we have Nippon Telegraph Telephone Corp. One of the largest cell phone companies in the world, NTT is also the third-largest company in Japan.
The Japanese state established Nippon Telegraph Telephone Corp. in 1952 to compete against the unyielding monopoly known as AT&T. It wasn't until 1985 that NTT was privatized and listed for public investment. Even today, the Japanese government still owns one-third of company shares.
Like several other big names on our list, NTT has a hand in several industries thanks to its variety of subsidiaries. A few notables are Docomo, NTT Security, and NTT Communications.
Docomo is the largest mobile phone operator in Japan and offers phone, video, and mail services. NTT Security, another subsidiary, delivers integrated security solutions to businesses, including digital consulting and IT services. NTT Communications is a long-distance digital communications company that offers VPN, cloud, consulting, and management services.
Nippon Telegraph Telephone Corp. earned $75.681 billion in revenue in 2022, a 29.56% decline year-over-year. After the recent consolidation of all various NTT subsidiaries under one NTT Group umbrella, it's safe to say they are planning something — whether or not it will help them snap back from a rough year is harder to say.
5. T-Mobile US – $80.230 billion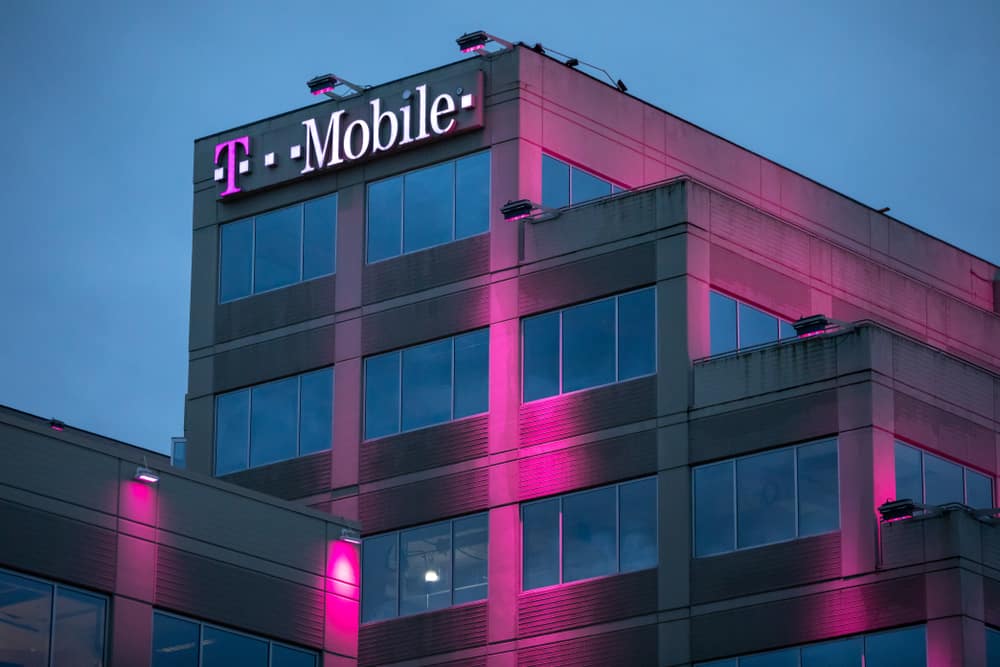 T-Mobile is a telecommunications brand with roots going back to 1996.
It might surprise you to hear that T-Mobile is a subsidiary of a larger company, one we will learn more about later on our list. Before 2001, T-Mobile was just one of its parent company's services. When the parent company restructured and adopted a regional setup, T-Mobile US was born.
T-Mobile comes in strong with over 109 million subscribers, claiming the spot as the third-largest wireless carrier in the U.S. T-Mobile acquired Metro PCS and its data and voice services in 2013.
In 2020, T-Mobile completed a long-time coming merger with Sprint Corp. that allowed them to take over existing networks and contracts. They phased out Sprint branding for good later that same year.
T-Mobile reported $80.230 billion in revenue in 2022, a bump up from the previous companies on our list. The company continues to heavily invest in 5G tech, so keep an eye out for new technology.
4. Deutsche Telekom AG – $126.280 billion
Deutsche Telekom is a German telecommunications company and the parent company for T-Mobile US. Also known as DT, this company stems from the original Deutsche Bundepost Telekom. In 1995, the state-owned monopoly officially became a publicly listed stock corporation.
DT AG owns subsidiaries worldwide. While most involve telephone services and communication, there are other rising industries, such as digital media and IT services.
DT also owns Slovak Telekom, Magyar Telekom, and OTE, all three of the largest telecommunications providers in Slovakia, Hungary, and Greece, respectively. They are the largest telecommunications provider in all of Europe.
Deutsche Telekom AG claimed $126.280 Billion of revenue in 2022, a $46 billion jump from its child company. With 5G upgrades already rolling out over the last few years, DT predicts striking changes in tech over the next decade.
3. China Mobile Ltd. – $131.5 billion
China Mobile Ltd. is an investment holding company that delivers telecommunication services to mainland China and Hong Kong.
Before it was China Mobile, the company went by China Telecom Limited and was incorporated in 1997. When China Telecom broke up in 1999, China Mobile was born from the pieces and followed its predecessors in acquiring every mobile services company in its path.
The resulting firm now services all 31 provinces and is the largest wireless carrier in China. The business primarily consists of dedicated lines, talk, data, and broadband.
Although China Mobile provides service predominantly in China and surrounding territories until recently it had arms in several countries outside of its main area of focus, including both Canada and the US.
In 2019, the Federal Communications Commission revoked China Mobile's US license due to increased concerns about national security. In 2022, the FCC declared China Mobile International USA, a subsidiary of China Mobile Ltd., a threat to national security. Going forward, China Mobile will no longer operate within the US.
Despite such a harsh market shift, China Mobile reported $131.5 billion in revenue in 2022. Going forward, they already have eyes on the next breakthrough — 6G technology.
2. Verizon – $134.325 billion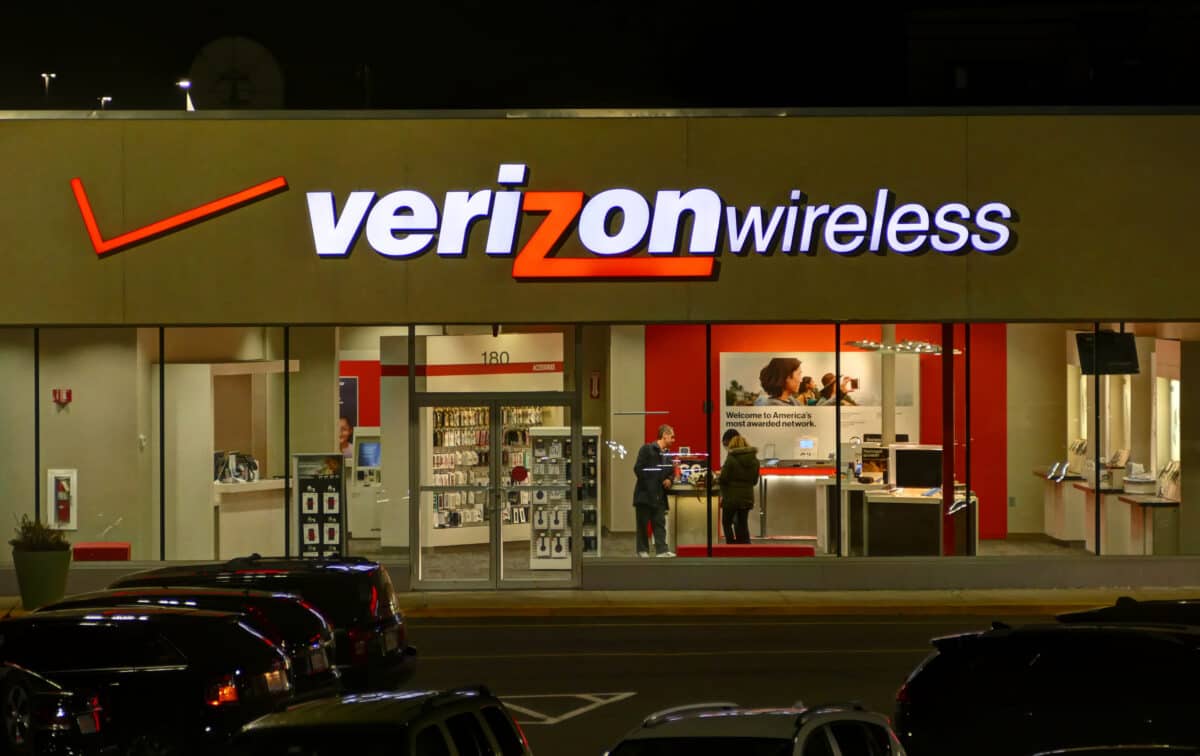 Another multinational telecommunications conglomerate, Verizon, stands as the #2 largest cell phone company in the world.
The company that would become Verizon was originally known as Bell Atlantic, an industrialized monopoly owned by AT&T. In 1982, the United States Department of Justice mandated AT&T to split the Bell System into seven companies as part of the antitrust breakup the year before.
The companies scattered, some absorbing others, some being absorbed. Eventually, what was left of Bell Atlantic, the last remaining piece of the Bell System rebranded itself as Verizon in 2000 as part of a merger with telephone giant GTE.
The company's main products are landlines, mobile telephones, and cable television packages. Verizon also owns several large subsidiaries in digital television, streaming services, and the internet.
On the side of mobile communication, Verizon Wireless is the second-largest wireless communications service provider in the US.
Verizon finished 2022 with $134.325 billion in revenue and remains focused on improving and expanding its 5G services.
1. AT&T – $168.864 billion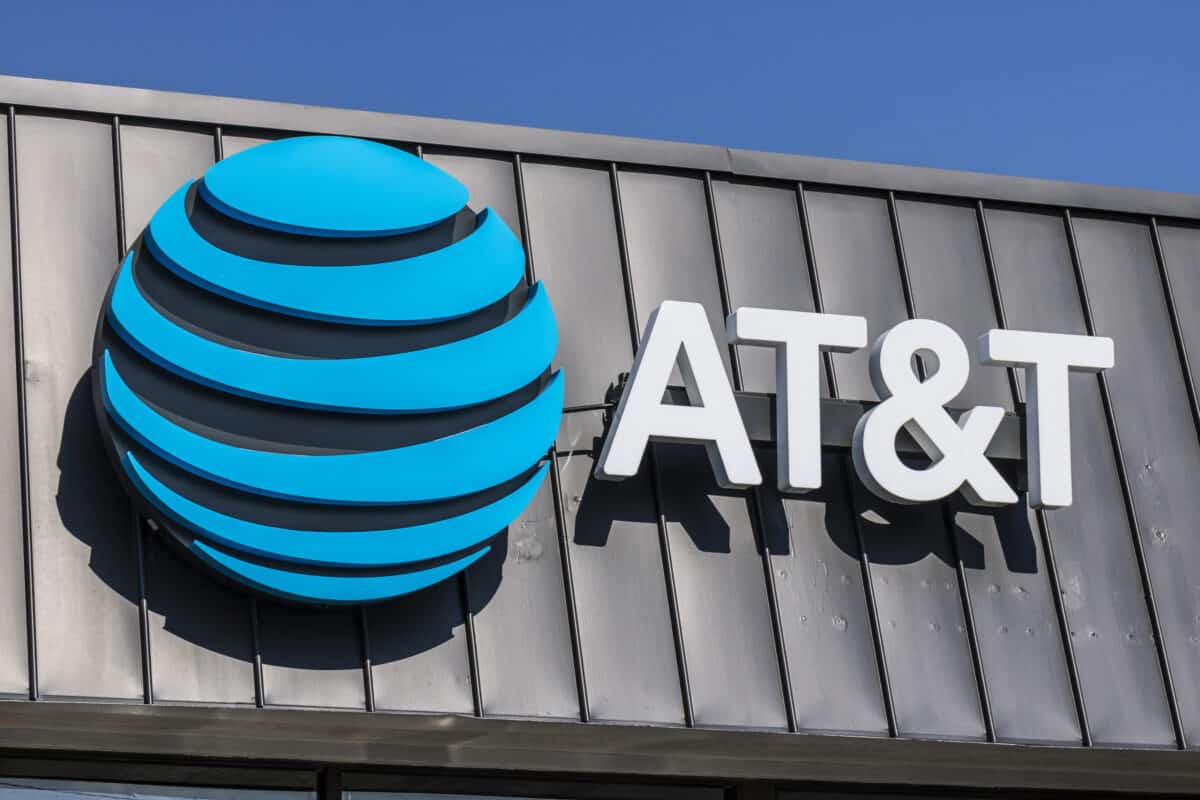 Finally, we arrive at the most recognizable multinational telecommunications holding company. AT&T is the world's largest telecommunications company by revenue and the largest wireless communications service provider in the US.
AT&T was founded by Alexander Graham Bell, the inventor of the telephone. Bell patented the telephone in 1875 and, along with Thomas Watson and Gardiner Greene Hubbard, used it to build the American Telegraph and Telephone Company. For most of the 20th century, AT&T held a monopoly on phone service in the US. Per the antitrust laws mentioned above, the formerly known Bell System was forced to break apart in 1982.
The current AT&T conglomerate owns 10 of the original 22 companies as a result of the government-mandated breakup, as well as a long list of subsidiaries in other industries.
While its main operation is still providing mobile telephone services, AT&T boasts a vast portfolio of products, including satellite and cable TV packages, radio and broadcasting programs, and broadband and internet services.
In 2022, one of AT&T's mass media giants, WarnerMedia, merged with Discovery, Inc. to create the newly minted Warner Bros. Discovery.
AT&T reported $168.864 billion in revenue in 2022. Like many other big cell phone company names, moving forward, they continue to invest in 5G products.
A Summary of the 10 Largest Cell Phone Companies in the World
| Rank | Company | Headquarters | 2022 Revenue |
| --- | --- | --- | --- |
| 1. | AT&T | Dallas, TX | $168.864 billion |
| 2. | Verizon | New York City, NY | $134.325 billion |
| 3. | China Mobile | Beijing, China | $131.5 billion |
| 4. | Deutsche Telekom AG | Bonn, Germany | $126.280 billion |
| 5. | T-Mobile US | Santa Clara, CA | $80.230 billion |
| 6. | Nippon Telegraph Telephone Corp. | Chiyoda City, Tokyo, Japan | $75.681 billion |
| 7. | Vodafone Group PLC | England, UK | $52.987 billion |
| 8. | Orange S.A. | Paris, France | $50.308 billion (2021) |
| 9. | KDDI | Chiyoda City, Tokyo, Japan | $48.476 billion |
| 10. | Telefonica S.A. | Madrid, Spain | $32.668 billion |
Up Next…