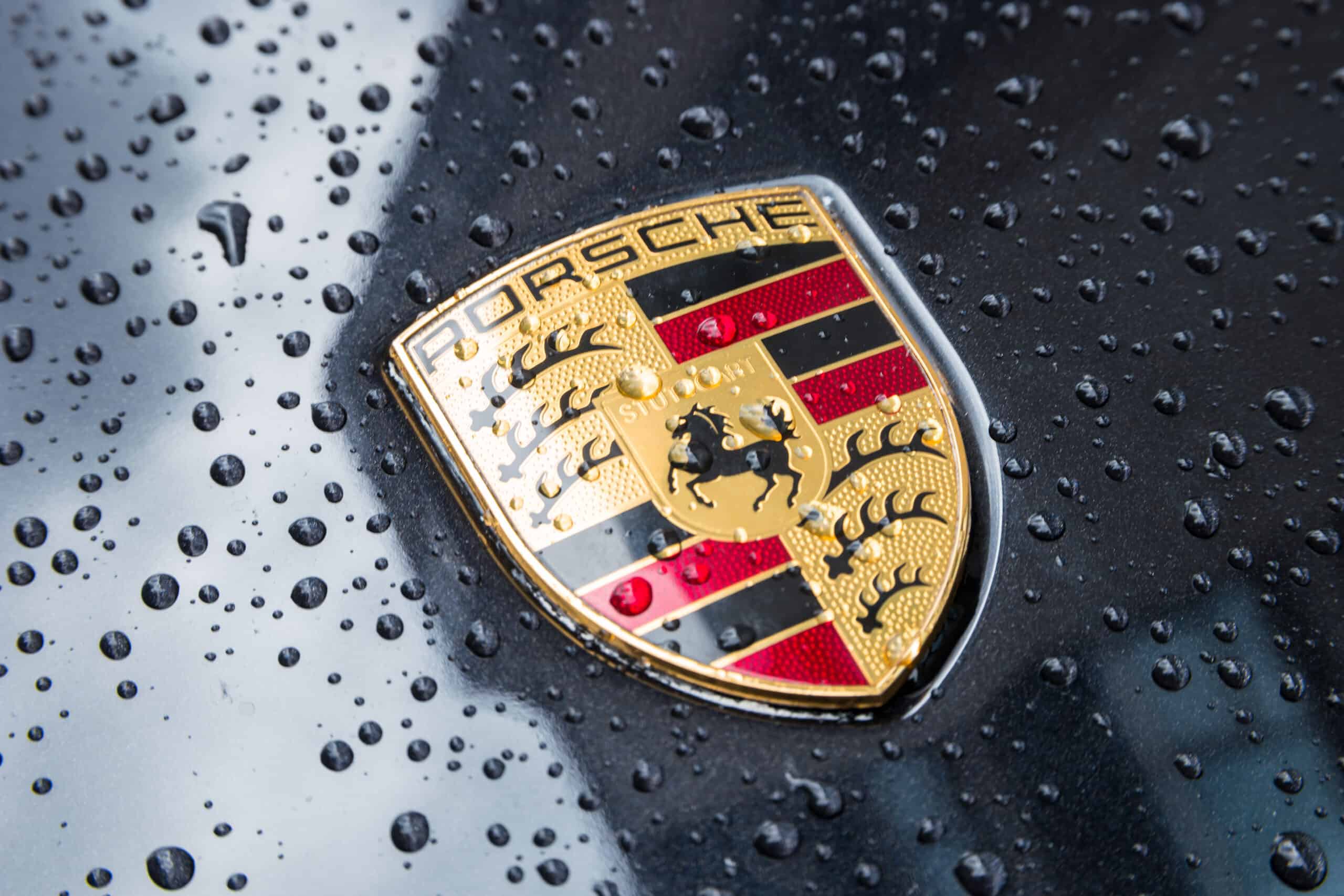 Did you know electric bikes didn't really come onto the scene until the 1990s? It wasn't until the 2000s that electric bikes became the thing to own. Nowadays, the technology is advanced enough to be practical, and electric bikes are being mass-produced all over the world.
With a recent investment in Mission Motors and an expansive lineup of e-bikes, Porsche is poised to take over the electric bike scene. So, what sets Porsche's electric bikes apart from other bike companies?
For bikers and environmentally conscious consumers, Porsche has big plans for you. The famed automaker is branching out into the electric bike business, and they're planning on making a big splash. With sleek designs and impressive performance specs, these new e-bikes are sure to turn heads.
Let's take a closer look at Porsche's electric bikes to give you the full breakdown of this venture.
Electric Bikes Are Becoming More Popular
In recent years, electric bikes have become increasingly popular, thanks to technological advances and a growing awareness of the many benefits they offer. What's more, electric bikes are ideal for commuters who want to avoid traffic congestion and recreationists who want to explore new trails without pedaling up steep hills.
Additionally, electric bikes are environmentally friendly, quiet, and easy to operate. With so many advantages, it's no wonder electric bikes are becoming more and more popular. Here are just a few of the reasons why:
Electric bikes are powered by batteries, making them efficient and good for the environment.
Electric bikes are also much quieter than traditional bicycles or motorcycles, which can be good news for the rider.
Electric bikes are straightforward to operate. Unlike regular bicycles, you don't have to worry about pedaling up hills or maintaining a high speed. All you have to do is press a button and let the bike do the work. This makes electric bikes ideal for people who want to get around without breaking a sweat.
Lastly, electric bikes are becoming more affordable as technology improves. In the past, electric bicycles were quite expensive, but now many models are within reach of most budgets. As prices continue to come down, even more people will likely switch to riding electric bikes instead of driving cars or taking public transportation.
Porsche's Expansive Production Facilities for Electric Bikes
Porsche is one of the largest and most well-known automakers in the world. The company has been making cars since 1931, and they're currently headquartered in Stuttgart, Germany. Despite their long history, Porsche is still seen as a cutting-edge company thanks to its innovative designs and top-tier engineering technology.
Now, Porsche is applying this same innovative spirit to the electric bike industry. The company recently acquired Fazua, a German electric bike motor company. This acquisition gives Porsche a leg up in the electric bike market, as Fazua's motors are used in some of the best electric bikes on the market.
Porsche's e-bike line is set to expand shortly, with the company looking to develop new systems and models under its brand name. The move comes as part of Porsche's more significant push into the electric vehicle market, with the company aiming to establish a presence in all aspects of sustainable transportation. While the e-bikes will likely be expensive, they will offer buyers a high-quality product that showcases Porsche's commitment to innovation and environmentally friendly practices.
The Wide Range of Electric Bike Products Offered by Porsche
Porsche's recent announcement that it would be entering the e-bike market came as a surprise, but it's part of a broader strategy to tap into the growing demand for electric vehicles.
Porsche is teaming up with two other companies to develop and produce electric bikes. The German firm eBike Performance GmbH is the first joint venture. This company will manufacture components, including batteries and motors. After that, the supplier's final waste will be incinerated according to German law.
The e-bike parts will then be used by Porsche (GmbH), a public limited liability company, to build Porsche-branded e-bikes. The first of the bikes was released in 2021, with various updates released this fall.
The company's Taycan-inspired e-bikes come in two models: the standard model, with a starting price of $9,500; and the sports model, which sells for $11,750. Whether or not Porsche will be able to make a dent in the competitive electric bike market remains to be seen, but it's clear that the company is taking this new venture seriously.
Porsche Electric Bikes' Sleek Design
In 2021, Porsche debuted its first line of electric bikes, and they did not disappoint. The bikes are sleek, stylish, and expensive, starting at $9,500 and going up to over $11,000.
Porsche's electric bikes are inspired by the company's Taycan sports car, and they come in two different models: the standard model and the sports model.
The eBike Cross
The eBike Cross is a top-of-the-line electric bike from Porsche. It features a powerful motor, a large battery, and a sleek design.
The eBike Cross is perfect for commuting or leisure riding. It has a range of up to 100 miles on a single charge, making it ideal for long rides. The motor provides enough power to climb hills and other obstacles with ease. The large battery ensures you won't have to worry about running out of juice during your ride.
The ultra-modern design has the eBike Cross looking as good as it performs. If you're looking for an electric bike that can do it all, the eBike Cross is a perfect choice.
The eBike Sport
The eBike Sport from Porsche is a high-performance electric bicycle that is perfect for those who love to cycle but hate pedaling uphill. This impressive bike has a top speed of 28 mph and a range of up to 62 miles, making it ideal for commuting and leisure riding.
Thanks to its powerful motor, the eBike Sport can easily tackle steep hills and headwinds, making it an excellent choice for those who live in hilly areas. With its sleek design and lightweight frame, the eBike Sport is also easy to transport and store. Whether an experienced cyclist or a complete novice, Porsche's eBike Sport will surely give you a thrilling ride.
The Impressive Performance Specs of Porsche's Electric Bikes
Porsche's electric bikes have some of the most impressive performance specs. They offer a top speed of 45km/h and a range of up to 100km. The bikes also have a powerful motor that delivers up to 90Nm of torque. And, thanks to its lightweight materials, the bikes weigh in at just under 25kg.
Regarding acceleration, the Porsche electric bikes can go from 0 to 20km/h in just 3 seconds. In other words, these bikes have been designed for speed and performance. With their cutting-edge features, they are sure to revolutionize the biking world.
How This New Venture Fits into Porsche's Overall Business Strategy
This move fits into Porsche's overall business strategy of venturing into new businesses that are complementary to its core business while reaching new groups of customers. Porsche has been doing this for some time, like its launch into the luxury SUV market with the Cayenne model back in 2002.
The Potential Markets for Porsche's Electric Bikes
The market for electric bicycles, or e-bikes, in the United States, is proliferating. Though still a novel product on American shores, e-bikes are becoming increasingly popular among cyclists of all ages and abilities. In particular, e-bikes offer unique benefits that appeal to many potential customers. For instance, e-bikes can provide a much-needed power boost through hilly terrain or long rides.
They also allow riders to choose between pedal-assist and throttle-only modes, depending on their preferred riding style. E-bikes require very little maintenance and are environmentally friendly, which are two factors that are sure to appeal to an increasingly eco-conscious American public.
The Future of Electric Bikes and Porsche's Role in the Industry
The future of electric bikes is looking very bright, indeed. With advances in battery technology, motor design, and materials science, electric bikes are becoming more and more powerful, efficient, and affordable. Leading the charge is Porsche, which is poised to become a significant player in the electric bike industry, thanks to its innovative new line of electric bikes.
Porsche's electric bikes are made from the finest materials and components and come packed with cutting-edge features that set them apart from the competition. For instance, their new batteries are designed to give riders a more extended range than ever, while their motors are potent yet still lightweight and compact.
Plus, Porsche's electric bikes are equipped with advanced features like regenerative braking and wireless charging, making them even more practical and convenient.
With its combination of high-quality construction, cutting-edge technology, and competitive pricing, Porsche's electric bikes will surely be a big hit with consumers. As more and more people switch to electric bikes in the years ahead, Porsche is positioning itself to lead the pack in the luxury market.
Final Thoughts
As Porsche's electric bike companies gain momentum, it will be interesting to see how the brand fares in an increasingly competitive e-bike market. At the moment, Porsche is a relatively new player, but between its notoriety and big plans for the future, its share of the electric bike market is looking good.
With more and more people looking to ditch their cars in favor of greener modes of transportation, Porsche's investment in this growing industry was a smart move. Electric bikes are becoming increasingly popular every day, so we can expect to see even more impressive innovations from Porsche's bike division in the future.
Up Next