Wireless networks allow devices to connect wirelessly to the internet without relying on physical cables, and without incurring fees for doing so. There are various kinds of wireless networks, each offering specific benefits and features. There are personal use models as well as those tailored specifically towards large organizations. Which one you select depends on your personal requirements and the number of connecting devices.
When choosing a wireless network, it is essential to consider several factors including security, speed and range. Understanding the various types of networks available will enable you to make an informed decision and select one that meets all your needs. Here are different types of wireless networks.
Wireless Personal Area Networks (WPAN)
WPAN stands for Wireless Personal Area Network and allows devices in close proximity to communicate wirelessly. Specifically designed to connect devices within an area usually within one person's arm's reach, its range can extend up to 30 feet, making it suitable for small spaces like desks or rooms.
WPANs use Bluetooth technology to link compatible devices near one central location wirelessly. For instance, you could use one to link your headset and laptop on your desk. Therefore, you can make calls, listening to music or otherwise using it without dealing with wires and cords.
Numerous applications use WPANs. This includes connecting smartphones and laptops for data and file transfer, wearable devices such as fitness trackers and smartwatches. They help monitor activity levels, and medical devices such as heart monitors to transmit information wirelessly to physicians or healthcare providers.
Designers create WPANs to be low-power and cost-effective solutions that provide convenient and economical connectivity for devices. Setup is also straightforward — pairing devices is all it takes.
Wireless Local Area Networks (WLAN)
Wi-Fi Local Area Networks, commonly called WLANs, are wireless local area networks that use radio waves instead of Bluetooth technology to connect devices. WLANs differ from WPANs (Wireless Personal Area Networks), which primarily use the Bluetooth form of connection technology.
Wi-Fi Local Area Networks typically consist of at least one cable that acts as an access point to the internet. For example, a wired connection that feeds into a router and broadcasts wireless signals outward to other devices. This enables devices to connect wirelessly with local resources without using cables physically.
WLANs may cover an area as small as one room or home or as expansive as an entire building or campus. Their range can be extended with the use of spread-spectrum or OFDM technologies.
WLANs have become an essential part of daily life in homes, offices and public places like coffee shops and airports alike. WLANs allow people to easily connect to the internet and other resources without using physical cables — this increases convenience and mobility for users.
Wireless Wide Area Networks (WWAN)
Wireless Wide Area Networks, or WWANs, are large wireless networks covering multiple cities or countries that enable people to remain connected when traditional network access options are unavailable. WWANs are typically maintained using satellite systems, antenna sites and mobile phone signals as means of connectivity.
WWANs offer the convenience of accessing internet resources and network resources from nearly anywhere. This makes them especially helpful for frequent travelers or those needing to stay connected while moving between locations. In addition, WWANs serve as an alternative to traditional wired networks, which may only cover limited areas or are only sometimes available everywhere.
Mobile network operators offer WWANs through tailored plans and packages to fit different budgets and needs. The packages offer either limited data or unlimited usage, depending on the chosen plan. Some WWANs even provide additional features such as voice and text services for people on the move who need to remain in contact.
Wireless Metropolitan Area Networks (WMAN)
Wireless Metropolitan Area Networks, or WMANs, are wireless networks that link multiple Wireless Local Area Networks (WLANs) in a metropolitan area. This means multiple buildings in a city may be linked together through it.
WMAN utilizes Wi-Fi or WiMAX technology to provide high-speed internet access for users within metropolitan areas. It provides an alternative to traditional wired networks while providing easy and fast wireless network deployment across cities.
WMANs are commonly utilized by businesses, schools and government organizations to provide high-speed internet access for employees, students or citizens of these entities. Also, WMANs can also be utilized as public Wi-Fi access points in areas with high foot traffic such as shopping centers or airports.
WMANs are designed to handle large volumes of data. This makes them suitable for high-speed internet applications such as video conferencing, online gaming and file transfers. In addition, these networks are more reliable due to having multiple access points that create stronger and more stable connections for their users.
WMANs provide multiple advantages over wired networks. Their quick and simple installation makes them a popular choice among businesses and organizations seeking quick network deployment, while their scalability enables organizations to expand as their needs shift easily.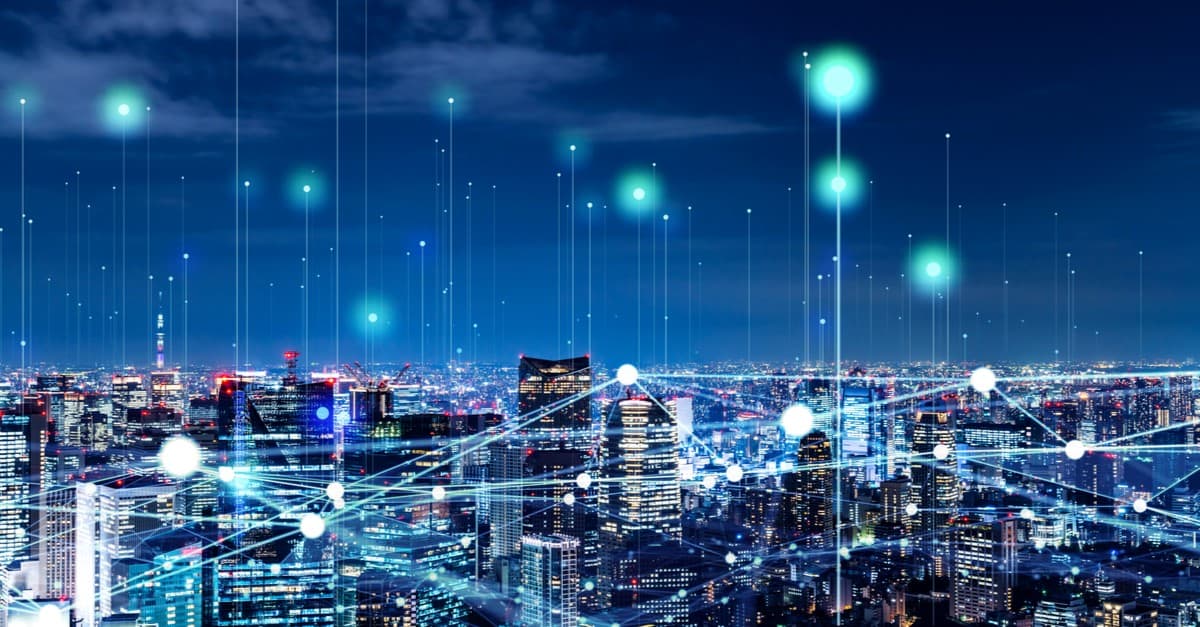 Which is Most Common
Wireless Local Area Networks (WLAN) are the most widely-used form of the wireless network. WLANs are frequently found in homes, offices, coffee shops and airports to provide wireless Internet access for devices such as laptops, smartphones and tablets.
WLANs utilize wireless routers to connect devices to the internet. Wi-Fi technology is utilized by these routers in order to transfer data between devices and the internet at speeds reaching 1 Gbps.
WLANs are simple to set up and use. You just need to connect the router to an internet and power source. Devices can access it by searching for available Wi-Fi networks and entering their passwords.
WLANs offer convenient internet connectivity from virtually anywhere within their coverage area, without the need for cords or cables. This makes WLANs ideal for users who require mobility such as travelers or home-based workers who require access to the internet from various points throughout their day.
How to Choose the Best Wireless Network
Searching for the appropriate wireless network can be an arduous task. Consider factors like coverage area, speed, security and cost before researching different providers and reading reviews from reliable sources. Make an informed decision by comparing plans and asking questions; here are some tips to help you choose your network.
Consider the Network Coverage Area
Consider coverage area when selecting a wireless network. Make sure it covers where you intend to use it by consulting its map or seeking further details from your provider.
Verify the claims made by providers aren't simply representative by seeking input from friends and family in your vicinity. Be sure to request strong coverage at your home, workplace and any places where you frequently travel.
An inadequate coverage area can result in slow or dropped connections, leading to frustration and hampering productivity. To ensure reliable and fast connections, look for networks with strong coverage areas when selecting your wireless network provider. When making this selection decision, you must also consider coverage.
Check for Compatibility With Your Devices
Before selecting a wireless network, ensure it will work with all of your devices. Check the compatibility of each device prior to making a decision. Check use manufacturer websites or user manuals for compatibility information, and create a list of devices that will connect. They include phones, laptops, tablets, smart TVs, and gaming consoles. Also, ensure it supports modern Wi-Fi standards like 802.11ax or 802.11ac support if available.
Consider the range of your network. Make sure it covers all areas in which you intend to use devices. Additionally, look into features that might be important such as parental controls, security options or guest networks. ensure that it suits your needs so that all devices work harmoniously together.
Look for a Secure Network
When choosing a wireless network, make sure that it's secure. Enabling encryption protects your data from unapproved access by protecting the network.
To determine whether a network is secure, look for either a padlock icon or the phrase "secure" when connecting. Also look out for "WPA2" or "WPA3" security protocols as these provide maximum data protection.
Evaluate the Network Speed and Bandwidth
Evaluating the speed and bandwidth is important to select the ideal wireless network. Be sure that advertised speeds correspond with actual speeds received on your network.
An efficient network speed is critical for activities such as streaming video, online gaming, and downloading large files. A high bandwidth means more devices can connect without slowing it down.
Check your network speed throughout the day at different times to detect any fluctuations and remember that more connected devices may slow its speed down.
Consider using a Wi-Fi speed test app to accurately assess your network's speed. When selecting a wireless network, ensure it can support all of the online activities necessary.
Consider the Cost and the Value for Money
When selecting the ideal wireless network, it is essential to consider cost and value for money. Begin by setting a budget, and determining your data needs and usage requirements before researching different providers and their plans to find which offer the most value. Compare costs per plan as well as features included such as data volume, speed and other aspects before looking for hidden fees that could increase your bill.
Do not let low prices with limited speeds or data dictate your decision; rather, find a plan with features you find acceptable at a cost you consider acceptable. Read all terms and conditions carefully to be clear before signing anything that may not fully reflect what is in it for you. Ask questions if necessary and ultimately select the one that offers the greatest return for your investment.