Released in 2017, the RX 580 graphics card remains popular among gamers and cryptocurrency miners. However, not all users have had a positive experience with this card. The RX 580 has been the subject of numerous complaints, from performance issues to technical glitches. Let's dive into the eight biggest complaints about the RX 580 and explore why they are so prevalent. Whether you're a current user or considering purchasing the RX 580, you must know these issues before deciding. So, let's get started and uncover what these common complaints are.
Great Value
Video Card RX 580
DisplayPort, DVI, HDMI video port interface

AMD Radeon RX580 chipset

Mining hashrate in the range of 25-30MH/S
We earn a commission if you make a purchase, at no additional cost to you.
RX 580 Has Heat Issues
When it comes to the RX 580, heat issues are a big complaint among users. The RX 580 is notorious for getting extremely hot, causing it to throttle after reaching 87 degrees Celsius. This can result in lower performance and a less-than-optimal gaming experience.
So, what causes these heat issues? The answer lies in the design of the card. The RX 580 has a powerful GPU that draws considerable power, producing more heat. Additionally, the card's cooling isn't enough to dissipate the heat generated, especially when the card is under heavy load.
Fortunately, there are some solutions to these issues. Some hands-on testing found that enabling overdrive and raising the power value to maximum value can help reduce the heat generated. This will give the card more headroom to operate at higher clock speeds without throttling. Another solution could be to improve the cooling system by adding more fans or using liquid cooling. Improving the airflow in your PC case can also help keep the temperature down.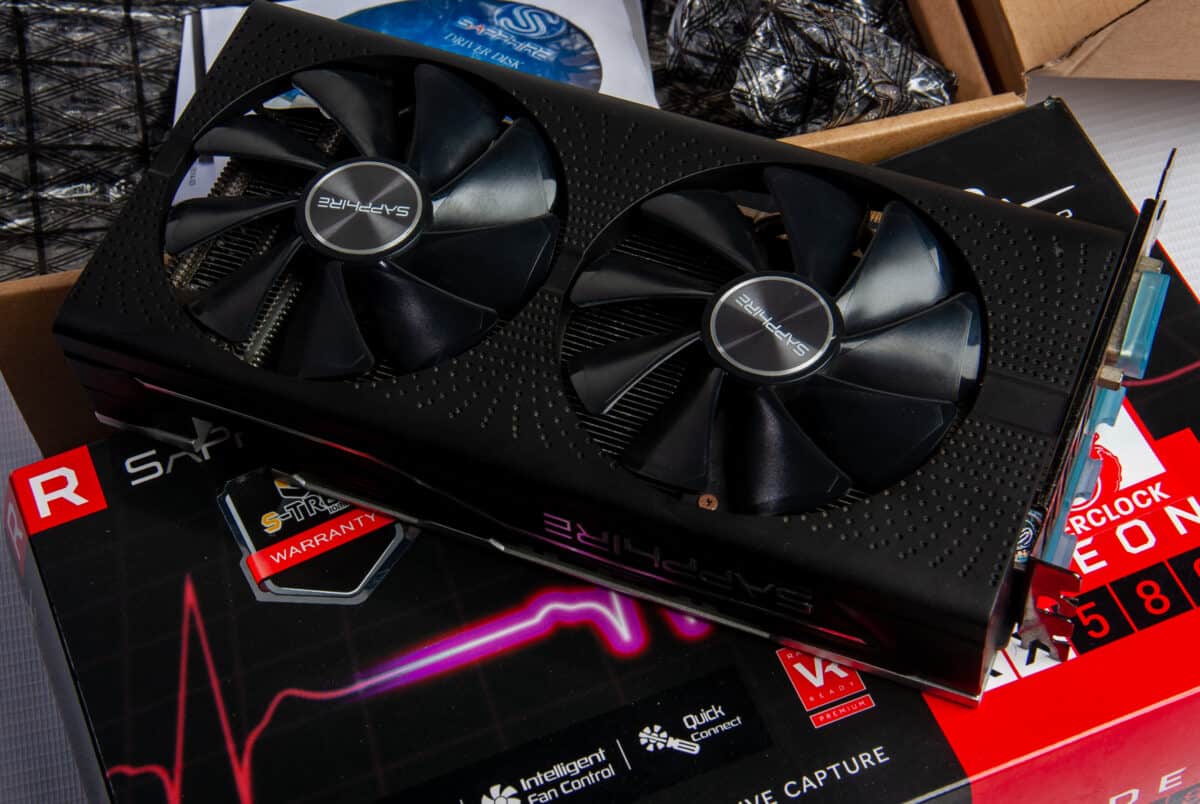 RX 580 Forces HDR Even When Disabled
The RX 580, a popular graphics card, has been subject to complaints about its HDR (high dynamic range) settings. Even when the user has turned HDR off, the RX 580 will force it to be on. This can result in over-saturated colors and reduced contrast, leading to a less-than-optimal viewing experience. A driver issue that prevents the graphics card from correctly detecting when HDR is turned off causes this. Subsequently, this results in the forced HDR effect.
This issue has been a big complaint among RX 580 users, who have found the feature difficult to turn off and have struggled to find a solution. Additionally, many have reported the problem on forums and social media, highlighting the frustration it has caused.
Users can update their graphics card drivers to the latest version to fix the problem. Alternatively, they can disable HDR in the Windows Display settings or use a different cable that does not support HDR. It is also worth noting that some monitors may have their own HDR settings that need to be adjusted.
It Uses More Power Than Its Equivalent GTX 1060 6GB
The RX 580 is a high-performance graphics card that has received many complaints regarding its power consumption. The RX 580 uses a lot of Power, drawing 185 watts That is significantly higher than its competitor, the GTX 1060 6GB, which draws only 120 watts. This excess power consumption can be a significant problem if you are concerned about electricity bills or have limited power supply capabilities.
The cause of the high power consumption of the RX 580 is mainly due to its architecture and manufacturing process. The RX 580 uses a 14nm FinFET process known to be power hungry. In addition, the RX 580 has more cores and a higher clock speed. This will require more power to function correctly.
The high power consumption of the RX 580 is one of the biggest complaints about this graphics card. Many users have reported experiencing higher temperatures, louder fan noise, and even system crashes due to the high power draw.
A few options are available to fix the problem of high power consumption. First, users can undervolt the RX 580, significantly reducing power consumption without sacrificing performance. Second, users can adjust the fan curve to ensure the graphics card stays cool and does not throttle due to high temperatures. Upgrading to a more power-efficient graphics card, such as the GTX 1660 or the RX 5700 XT, can also solve the problem.
Top Speeds
GeForce GTX 1660 Super
6GB

GDDR6

RAM

Super compact 6.83-inch card

3 x DisplayPort 1.4, 1 x HDMI 2.0b
Boost clock up to 1785MHz
Memory clock up 14Gbps
We earn a commission if you make a purchase, at no additional cost to you.
High-Performance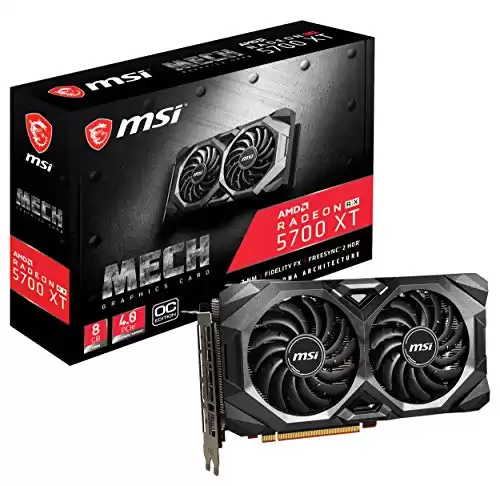 We earn a commission if you make a purchase, at no additional cost to you.
There Is Only a 40Mhz Boost Clock Difference Between RX 570 and RX 580
When it comes to graphics cards, slight differences can have a significant impact on performance. However, between the RX 580 and RX 570, the difference is not as substantial as expected. The only notable difference between the cards is the 40MHz boost clock advantage of the 580 over the RX 570 8GB. Nonetheless, the RX 580 is priced at $30 higher than the RX 570.
Budget Option
We earn a commission if you make a purchase, at no additional cost to you.
Comparatively, this slight difference may not justify the extra cost of the RX 580. Certainly, the RX 570 provides excellent value for its price point and can handle most modern games without issue. However, for those looking to maximize performance, there are ways to achieve this without shelling out the extra cash for an RX 580.
One option is to overclock the RX 570, which can often result in a boost clock speed equal to or even higher than the 580. Another option is to consider a different graphics card, such as the RX 590 or the GTX 1660, which offer more significant performance improvements over the RX 570 for a slightly higher cost. Ultimately, it's essential to consider your needs and budget before deciding which graphics card to purchase.
Upgraded RX
We earn a commission if you make a purchase, at no additional cost to you.
Black Screen Problem
Black screen problems have been one of the most significant complaints with RX 580 graphics cards. Many users have reported frequent sudden black screens while gaming or performing graphic-intensive tasks.
This issue has been attributed to several causes, including faulty drivers, overheating, and incompatible hardware. Hands-on testing revealed that outdated or incorrect graphics card drivers are the most common cause of black screen problems. Moreover, overheating can also cause black screen issues. High graphics settings and a lack of proper cooling can lead to overheating, causing the graphics card to shut down.
Fortunately, there are several ways to fix this problem. Updating graphics card drivers and reducing graphics settings can help prevent black screen occurrences. It is also crucial to ensure that the graphics card is adequately cooled.
Compatibility Issues
Compatibility issues are a common problem, especially when dealing with legacy systems with outdated BIOS. These issues can cause many problems, including slow performance, crashes, and system failures. Unfortunately, the RX 580 graphics card is particularly susceptible to these compatibility issues, which can lead to frustrating user experiences.
Another issue is problems after Windows updates, which can cause drivers to update on their own. This can create compatibility problems with the RX 580, as the updated drivers may not be compatible with the card. These problems manifest in several ways, including graphical glitches, screen flickering, and crashes.
One solution is to update the system BIOS, which can improve compatibility with the RX 580. Additionally, manually installing compatible drivers can prevent the issues that arise from automatic driver updates.
Loud Fans
Undoubtedly, the loud fan noise issue on RX 580 GPUs when using MSI Afterburner or Radeon settings is a widespread problem that numerous users have reported. In fact, this problem is one of the most significant complaints from gamers and computer enthusiasts. The root cause of this problem is mainly due to the fan curve settings in MSI Afterburner or Radeon settings, which may not be optimized correctly, leading to the fans running at full speed and producing loud noise.
The loud fan noise may also result from the thermal paste application, where it wasn't applied correctly or evenly, leading to poor heat dissipation and, consequently, higher fan speeds. Factors like insufficient airflow in the computer case may also contribute to this problem.
Fortunately, the solution to this problem is relatively simple. First, adjusting the fan curve settings in MSI Afterburner or Radeon settings to optimize fan speed and reduce noise can significantly reduce the fan noise issue. Second, ensuring that the thermal paste application is correct, and that there is proper airflow in the case, can also alleviate the problem.
It's important to note that after installing an RX 580 GPU, CPU usage spikes may occur, leading to higher fan speeds and, subsequently, louder fan noise. Therefore, it's crucial to optimize CPU cooling to prevent this issue.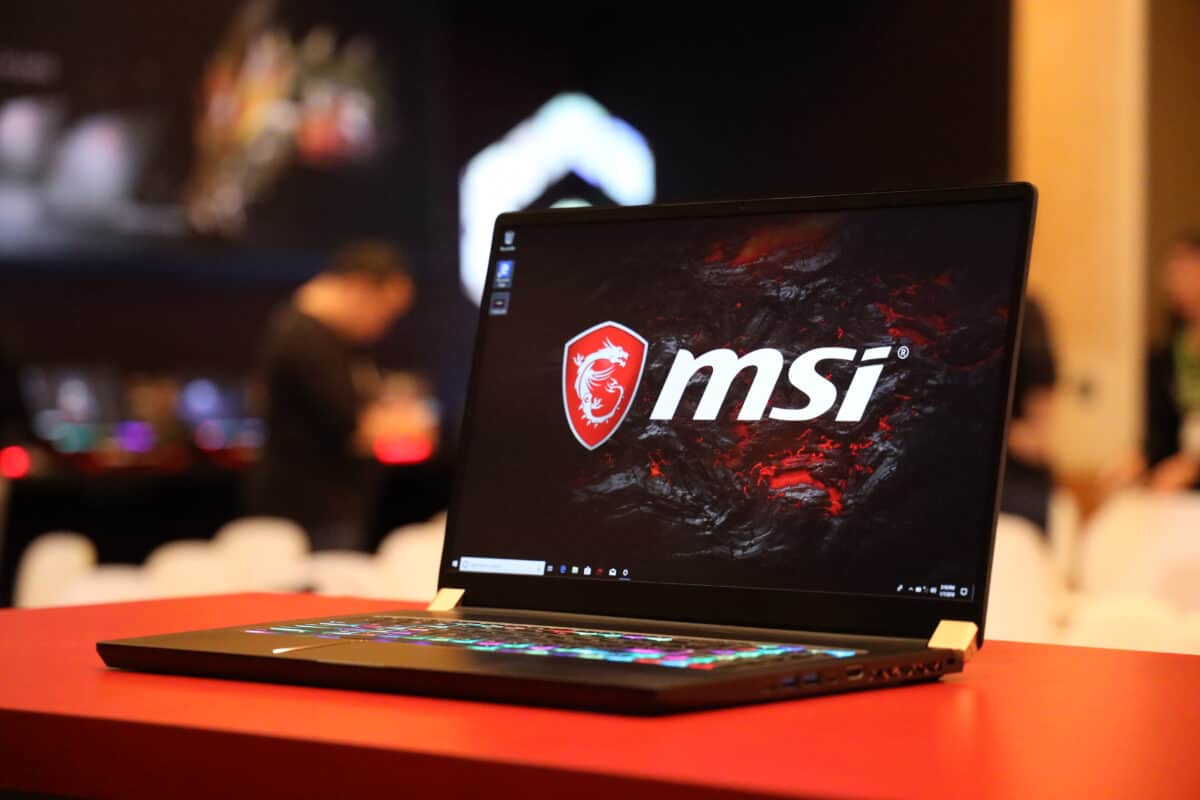 RX 580 Sometimes Crashes Randomly
The issue of RX 580 graphics cards randomly crashing has been a frequent and significant complaint among users. This issue can cause sudden freezes, system crashes, and display issues, leading to considerable frustration for users. The root cause of the problem is typically related to driver compatibility issues or overheating of the graphics card.
This problem has become one of the biggest complaints for RX 580 users. Many have reported the issue on forums, social media, and customer support channels. It is particularly prevalent among gamers and professionals who rely on the graphics card's performance.
To fix this problem, users can try several troubleshooting steps, including updating their graphics drivers, checking for overheating issues, and ensuring their power supply unit can support the graphics card's power demands. Additionally, consider installing a third-party cooling system to prevent overheating.
It's also worth noting that this graphics card is notoriously slow on Mac computers. Mac users should consider upgrading to a more compatible graphics card if they require high-performance graphics capabilities.
Final Thoughts
If, after reading this, you would still like to get an RX 580 graphics card, know that you are getting a perfectly usable card for around $200, which is a great price for the performance it offers. Despite the issues, the RX 580 can still handle most games at 1080p with high settings. It may not max out every game, but it will still provide a great gaming experience. Plus, AMD continues to provide driver support for the RX 580, so you can expect to be able to download new drivers with bug fixes and performance improvements for years to come.
However, if this list of common complaints has changed your mind, then consider one of the other graphics cards that were previously mentioned.
The image featured at the top of this post is ©CHALERMPHON SRISANG/Shutterstock.com.