Key Points
USB-C is fast becoming the standard port.
A USB-C hub is a device that plugs into a USB-C slot.
USB-C offers what's called "Power Delivery" technology.
USB-C is fast becoming the standard port for any and all technology. Almost all Android phones have already made the switch, and Apple transitioned all of their hardware, save for their phones, to USB-C years ago. The switch is clearly an upgrade, but for many, other elements are still lacking, especially when it comes to their computers.
The best answer to a lack of ports is generally going to be a hub. Today, we are going to be exploring some of the best USB-C hubs for almost any situation. Whether you are gaming, on a budget, or just want an overall great USB-C hub, we've got you covered! Let's get started.
What is a USB-C hub?
A USB-C hub is simply a device that plugs into a USB-C slot (usually on a computer) and provides a central station to connect many other port interfaces to your computer. Instead of having a dozen cables all converted to USB-C taking up every port on your laptop, you can just have a single USB-C port with your hub plugged in. Then, you can attach your other standard cables to the hub.
In newer Macbooks, for example, there are only USB-C ports and nothing else. If you have a workstation with a wireless mouse and dongle, an external monitor, and a cell phone charger, you would need each of those cables to have one USB-C end to plug into your computer.
Even more, you would be taking up almost all of the ports on the laptop just to have three things plugged in. A USB hub helps remedy this problem by acting as an interface where you can plug a standard HDMI, phone, and USB-A cable without needing all new cables.
What ports come on a USB-C hub?
USB hubs have been around for a long time, and most of them adapt to new technology. For USB-C hubs, a whole new world of interfaces has been opened up, mostly due to the transfer speeds offered and power delivery systems available on the newest USB-C ports.
A USB-C hub could potentially have any port that the manufacturer might place on it, but standard ports include:
USB-A ports (the square USB port most are familiar with)
SD card slots
headphone jacks
Ethernet ports
HDMI ports
and more!
Additionally, USB-C offers what's called "Power Delivery" technology, allowing you to send up to 100 watts of power to or from any device that supports it. At the same time, you can ALSO transfer data through the cable. For reference, only 2.5 watts of power can be sent (usually one way) through a traditional USB-A cable.
Even COOLER is that you are able to daisy-chain USB-C ports equipped with Thunderbolt technology to transmit data and power. For example, you are currently able to daisy-chain two monitors together while only one is directly connected to the computer for video.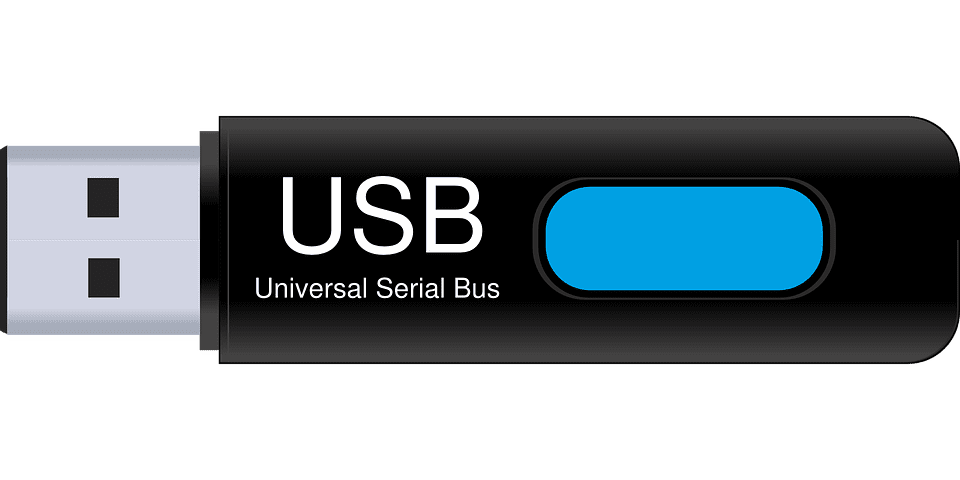 Different USB-C hubs can utilize different aspects of USB-C technology, so here is a breakdown of the various ones we think are best in certain scenarios.
The Best USB-C hubs ranked for every use:
Best Overall: EZQuest USB-C Multimedia Hub
The overall winner for our ranked list of USB-C hubs is the EZQuest USB-C Multimedia Hub. The EZQuest sits at the top of quite a few internet lists, and it isn't without merit. This hub is compact, has a sleek design, and comes with all of the basic ports the average person could ever need. On top of that, it's reasonably priced and built to last.
The EZQuest features:
100-watt passthrough (for any Power Delivery needs)
3 USB-C A ports (one with Power Delivery)
an SD card slot
HDMI support for 4k@30Hz
Ethernet connection with an indicator LED
printed labels on each I/O port
If you need something easy to travel with that has nearly every port you could need on a computer, this hub is a great find. The only drawbacks with the EZQuest are that it doesn't support Thunderbolt technology (limiting the potential for daisy-chaining monitors), and it doesn't support USB 3.1 (capping you at 5 Gbps transfer speeds instead of the 10 Gbps on 3.1).
Check out the EZQuest USB-C Multimedia Hub on Amazon.
For Power Users: Anker 577 Thunderbolt Docking Station
A "power user" is someone who wants to get the maximum potential out of their device and generally doesn't mind paying for it. Whether you need a superb hub for fun or high-end work, the Anker 577 Thunderbolt Docking Station is a great option to consider. The Anker 577 is a 13-in-1 hub, meaning it has 13 ports that connect through its single USB-C port. With so much power potential (as we'll list in the features below), it does require active powering through its included 180W power adapter.
The Anker 577 features:
Dual Thunderbolt 3 ports (supports resolutions of 5k@60Hz)
2 USB-C ports
4 USB-A ports
an HDMI port that supports up to 4k@60Hz
multiple power delivery options through PowerExpand
Ethernet port
SD port
3.5 mm AUC port
This hub is truly a beast. Besides the plethora of ports, some notable features of this device are that it supports Thunderbolt 3, allowing for daisy chains up to 5k@60Hz refresh rates. Additionally, the PowerExpand system allows you to charge your laptop AND phone through this hub since it's powered. The only drawback for this hub is that it doesn't currently support new Apple M1 chips, although that could change in the future.
Check out the Anker 577 Thunderbolt Docking Station on Amazon.
2-in-1 Laptop Stand and Hub: HyperDrive 7-in-1 USB-C Hub Stand
Anyone working on a laptop for long hours knows just how much stress it can put on your neck. One of the best solutions to his problem is a laptop stand! The HyperDrive 7-in-1 USB-C Hub Stand is unique in the fact that it works as a laptop stand AND a fully functioning USB-C hub. Once the laptop has been placed on the stand, the angle and elevation can be changed with varying notches on the aluminum frame.
Additionally, the dedicated USB-C cable plugs into the laptop, allowing you to use their full gambit of ports placed discretely on the left side of the stand.
The HyperDrive 7-in-1 USB-C Hub Stand features:
fully functioning and adjustable laptop stand
USB-C with Power Delivery
SD and Micro SD slots
2 USB-A 3.0 ports
HDMI support for 4k@30Hz
Using a laptop stand can be better ergonomically and can even dissipate heat from your laptop faster than when it's on a hard surface. The only drawback to the HyperDrive is that it doesn't support Thunderbolt. Still, if you don't need the insane speeds offered by Thunderbolt, this laptop stand combo is a great option.
Check out the HyperDrive 7-in-1 USB-C Hub Stand on Amazon.
The Best for Nintendo Switches: IOGear Dock Pro 60 USB-C 4K Station with Game+ Mode
One of the coolest things about the Nintendo Switch is that you can play it as a portable gaming device or connect it to a dock and play it on a television screen. The dock you can purchase is cool, but there are some better options out there for anyone looking to game on their monitor in 4k. When the Switch is connected, it allows for the use of their Game+ mode.
The IOGear Dock Pro 60 USB-C 4K Station with Game+ Mode features:
USB-C with PD passthrough
HDMI supports 4k@30Hz
2 USB-A ports, one 3.0
Game+ Mode for Nintendo Switch
Gaming on a monitor can often be a better experience than gaming on a television. The lower latency and closer viewing angles can make things feel after and look sharper. If you are a Nintendo Switch owner and want an alternative to their dock, the IOGear is a really solid option. The drawbacks are that this hub only supports 60W of Power Delivery and doesn't offer as many ports as some other hubs.
Check out the IOGear Dock Pro 60 USB-C 4K Station with Game+ Mode on Amazon.
Best on a Budget: Hiearcool USB-C Hub
Being on a budget can be tough, but the world of tech always has some really solid options for people looking to save money. The Hiearcool USB-C Hub is a solid option that is portable, doesn't break the bank, and comes in a few different colors.
The small size of the Hiearcool doesn't hold it back from having 7 ports plus Power Delivery, making it one of the best deals you can find in this price range.
The Hiearcool features:
SD and Mini SD card slots
USB-C with 100W passthrough
2 USB-A 3.0 ports
HDMI supports 4k@30Hz
It's not a ton of ports, but it's a perfect variety. Whether you need to hook up a monitor, plug in a flash drive, or just charge your phone, the Hiearcool is a handy hub that can do it all on a budget.
Check out the Hiearcool USB-C Hub on Amazon.
How To Pick The Best USB-C Hub: Step by Step
For as many options as there are, picking a USB-C hub is, thankfully, pretty easy. Make sure you follow these steps to make sure you get the perfect option for you:
Set a budget. If you don't have a budget, you can't accurately gauge the type of USB-C hub you can afford! Although it isn't the most fun part of the process, understanding what you can afford can help you disregard certain options or even pick a better option if it's available. Overall, you can get a USB-C hub for under $100 that can do almost everything, so budgetary constraints in this category shouldn't be too tough.
Understand your use case. A "use case" is the primary use that you will be using a product for. If you are a video editor with a ton of portable storage, for example, data transfer speeds will be WAY more important to you than Power Delivery would be. If you have a lot of devices you need to charge, then Power Delivery would be essential for any USB-C hub. Understanding your use case is probably the most important element when choosing a hub, potentially even more than budget. Just because you can afford something doesn't mean that option is even the best for you.
Portable or stationary. In regards to USB hubs specifically, you will either need one that is portable or stationary. Portable examples on our list include the Hiearcool and the EZ Quest, while stationary ones include the Anker 577 and the HyperDrive. Obviously, anything can be portable if you have enough storage for it, but traveling with an Anker 577 isn't the best scenario for most people. Instead, the Anker should be a constant feature for a home setup. If you plan to travel with your hub, make sure it's portable. If not, then a portable option isn't as important.
What To Know Before Buying a USB-C Hub
Thankfully, USB-C hubs are pretty simple, especially for being a tech item. Still, there are some things to keep in mind.
First, you need to make sure that your hub is compatible with your setup. The first compatibility check is to make sure your computer is USB-C. If your computer doesn't have a USB-C port, this probably isn't the article for you. A second compatibility check is specific to some Macbooks and certain USB-C hubs. Macbook's new M2 processors aren't totally compatible with some hubs, so make sure you check your hub's specific compatibility notes before you buy.
Additionally, ensure that your chosen hub has the features you need. Although USB-C can be Thunderbolt compatible, not all hubs support it, and some hubs don't support the newest versions of it. Another example of this is Power Delivery. Just because a USB-C port is present doesn't mean it's Power Delivery compatible.
What it's Like to Use a USB-C Hub
Using a USB-C hub is a really simple process. For the vast majority of hubs, it's as simple as plug-and-play. Once you have the primary cable connected, you should have access to the variety of ports and interfaces on the hub.
In some instances, a powered connection will be necessary (the Anker, for example). Some of the larger, more robust hubs need to be independently powered since they support daisy-chaining and device charging with power delivery. Powered hubs don't draw power from laptops and instead provide their own.
Aside from that, a USB-C hub makes your life a lot easier! We highly recommend using one if you've been struggling to make everything work with the standard options on the newer Macbooks or desktops with a USB-C port.
Next Up…
The image featured at the top of this post is ©willi Lumintang/Shutterstock.com.