Key Points
ADT Solar offers a comprehensive 25-year warranty for panels, labor, and inverters, as well as panel performance and labor.
Shine Solar offers a 30-year performance warranty, the longest on the list, but only a 12-year workmanship warranty.
Sun City Solar Energy offers highly rated Maxeon panels from SunPower with a 25-year equipment and labor warranty.
SunPower provides 25-year warranty coverage on panels and workmanship, along with four financing options: cash, loan, lease, and PPA.
Radical Solar Energy aims to provide affordable pricing, with solar installations costing around $2.30-$3.15 per watt.
While Oklahoma is infamous for its oil and gas industry, the state also has a rich Indigenous history and is filled with beautiful nature. But, even in a state that's known for gas and oil, you can still be eco-friendly and install solar panels. If you're looking into it, here are the six best solar companies in Oklahoma right now.
ADT Solar
ADT Solar is a well-known solar company and provides the best comprehensive warranty coverage out of all the companies we are reviewing. They have a 25-year warranty for panels, labor, and inverters. But they also promise a 25-year warranty for panel performance and labor.
Along with solar installation, ADT Solar partners with Buildpro, and this company offers roofing services to homeowners. This can be great if you're looking at roof panels, as a bad roof or one that needs to be replaced can cause damage to your solar panels. In addition, when you work with these companies, you can also get an app and system monitoring to make sure everything is working properly.
Unfortunately, ADT Solar only offers two payment options, paying in cash (or paying in full) or getting a loan. They do not offer leases or PPAs. However, they make up for that with their work and panel options, since they work with many different brands, including Tesla and Enphase.
Shine Solar
Shine Solar is a smaller company that works with Midwest and Southern states like Oklahoma. So if you want to work with a smaller company, they are a great choice. And, they still offer long-term warranties for peace of mind, along with free lifetime system monitoring.
Similar to the above companies, Shine Solar offers a 25-year product warranty, ensuring that your panels will work as intended for their 20 to 30 year lifespan. They also offer a 30-year performance warranty, which is the longest warranty on this list. However, they only offer a 12-year workmanship warranty, so that's something to think about.
Along with panels, batteries, and storage, you can also have Shine Solar install solar shingles if that's available in your area. However, this is the only company on our list that is not NABCEP certified. While this certification isn't mandatory, it is a con that this company hasn't worked to get certified. Further, they only offer two payment options: paying in full and getting a loan.
Sun City Solar Energy
Sun City Solar is actually a local company, with its home base located in Oklahoma City. And, the company has been around since 1983, so you know they're legit. Plus, they can easily understand your needs as an Oklahoman since they're local, and this can help them give you a better system that matches your needs.
Sun City Solar offers Maxeon panels from SunPower only, which may be a con if you want to customize your system more. However, these are highly rated panels that have high-efficiency, which can mean huge savings over time.
The panels come with a 25-year equipment and labor warranty and a 25-year performance guarantee. If your panels don't last the full 25 years and stop being efficient, you can get them replaced for free. However, the workmanship warranty is only for 10 years.
Another con is that you can only buy your system in full or with a loan. If you want to get a lease or PPA, you'll have to look elsewhere.
SunPower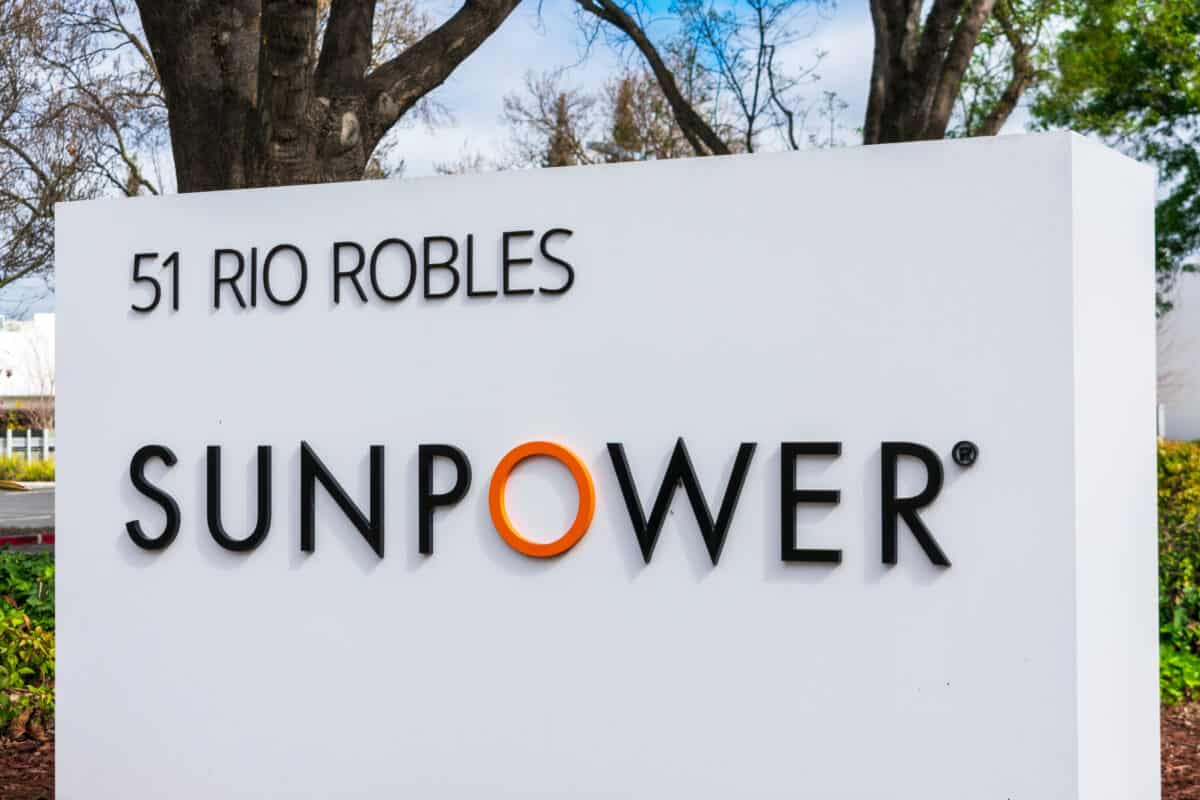 First up, we're starting with SunPower. This company has an A+ rating and is accredited by the BBB. And, all of their technicians are NABCEP certified, so you can trust their expertise. SunPower provides 25-year warranty coverage on your panels and workmanship, along with a power output production guarantee. In other words, if your panels stop producing enough power, you can get them replaced. And unlike some other companies, they can back up their warranty, since they've been in the business since 1985.
SunPower only installs Maxeon's high-efficiency solar panels. But they do offer custom solar components like batteries and storage that work optimally with the panels. And, they also offer four financing options — cash, loan, lease, and PPA (power purchase agreement).
If you want to install more than just your solar system, you can also have an electric vehicle (EV) upgrade. This is helpful if you have an electric car that you don't want to charge in public.
One of the two biggest cons with SunPower is that you can't customize your panels and many components, since you can only use what works with Maxeon. In addition, the company can be expensive when compared to other options. However, you're sure to get high-quality service and better-than-average panels for the price.
Astrawatt Solar
Astrawatt Solar is another great company that offers robust warranty protection and is fairly local. Another perk is that this company works with many different products, so this is the place to go if you want a more customized system.
First, Astrawatt is a certified installer for many different companies, including REC, Tesla, Panasonic, and Enphase, just to name a few. And, they offer both rooftop solar panels and ground-mount panels. Their in-house installation process makes things quicker and easier and also means you won't be working with a third party that may not be insured.
You'll get a 25-year labor and equipment warranty, and with a decade of experience in Oklahoma, you can feel reassured that the company knows what they're doing.
However, every company has its cons. For Astawatt that includes no PPAs, and no in-house financing. If you need a loan, you'll have to work with a third-party lender, which can be a hassle.
Radical Solar Energy
Radical Solar is a company founded and located in Tulsa, Oklahoma, so it's a regional option for customers who want to stick close to home. The biggest con is that the company was founded in 2019, but despite that, they are Tesla-certified installers and some technicians carry extra certifications. So you're in good hands.
The best part of working with Radical Solar Energy is that they aim to provide affordable pricing and try to aim for solar installations that cost around $2.30-$3.15 per watt, which can be much cheaper than some of the competition. Along with their pricing, they provide a 25-year equipment warranty and a 20-year workmanship warranty. This is double the industry standard.
The company also works with many different solar companies and carries quite a few brands to help you fully customize the system that you need and want for a lower price.
How to Save Money When Hiring a Solar Company in Oklahoma
When hiring a solar company in Oklahoma, there are quite a few ways to save money.
Utilize Tax Incentives and Rebates
You can be eligible for a wide range of benefits, such as tax reductions or refunds, including federal incentives. But, make sure to inquire with your solar installation firm about any savings that you qualify for, since many rebates and incentives require certain paperwork.
Ask for Multiple Quotes
Get at least three to five different quotes from the solar companies in your area. Most will provide a virtual or in-person free quote and also give you options on a system based on your budget. Then from there, you can choose who you want to work with.
What to Consider Before Hiring a Solar Company
Let's discuss what you should remember before dealing with a specific solar system provider.
Certifications and Qualifications
Regardless of the company you select, they should be fully licensed, bonded, and insured if required by your state. This should be the bare minimum of working with a company, and we wouldn't recommend working with a company that can't offer these qualifications. Additionally, a lot of specialists have national standards like NABCEP or Solar Energy Industries Association (SEIA) qualifications. While this isn't mandatory, they're high-quality certifications that showcase the technicians' skills.
Financing Options
To make the switch to solar electricity more affordable, try to find a company that offers flexible financing alternatives, including referrals, rebates, and loans. While leasing and PPAs aren't always needed, you may not want to work with a company that only offers cash incentives.
Transparent Pricing
Any respectable solar provider should offer upfront pricing and make their contract terms clear and easy to understand. They should also be open about other charges, including those for the installation, licenses, and more. Before you sign any agreements, be sure you comprehend what they're asking of you.
Reputation
It's crucial to choose a company with industry knowledge and a great reputation. Choose a company that has a history of installing solar systems and that has happy clients. And don't be afraid to look into the BBB, check reviews online, or ask around.
Are Solar Panels Worth It in Oklahoma?
Yes, solar panels can be worth it because of the state's sunny weather. However, there are other ways to save money and make them even more advantageous.
The Federal Solar Tax Credit
Between 2022 and 2033, if you purchase and install a brand-new solar system, you can be eligible for the federal Residential Clean Energy Credit. You can save up to 30% on your solar system and get a credit on your tax returns each year if you qualify.
Net Metering
Net metering is the only state solar incentive in Oklahoma. In exchange for energy credits, it enables owners of solar panels to feed extra electricity generated by their panels to the electrical grid. These credits can be used to purchase grid electricity if and when needed. Luckily, net metering is provided by all of Oklahoma's main utility providers.
The Best Solar Companies in Oklahoma to Save You Money: Wrap Up
Regardless of which you select, we've provided a list of the top solar firms in Oklahoma that can provide you with the solar system you want and need. If you're looking for solar installation quotes, these amazing businesses are a fantastic place to start!
The image featured at the top of this post is ©Millenius/Shutterstock.com.