Key Points
Sunpower is one of the most popular and expansive solar companies in the United States, known for their professional efficiency and high-quality solar panels.
Astrawatt Solar stands out for its knowledgeable technicians and tier-1 solar panels, although their warranty is more limited compared to Sunpower.
Purelight Power offers $0 down solar financing and is known for its solar design expertise and exceptional customer service.
Solar Energy World consistently receives top marks in customer reviews and offers detailed knowledge of state laws and regulations on solar energy.
Blue Raven Solar stands out for its affordable financing options and exceptional warranty coverage.
ADT Solar offers one of the most exceptional warranty coverage packages in the industry and a variety of affordable solar panels and installation services.
Though the growth of the solar business is steadily rising, looking into the best solar companies in Missouri is still a tall order for many residents throughout the state. The fortunate reality is, it's not as complicated as you may think.
The biggest problem is the growing number of solar companies. They're becoming a dime a dozen. Picking out the best when your familiarity with solar isn't the best, is a seemingly daunting task.
The good news is, we've pegged the best solar companies throughout the Lead State for you. With that being said, let's separate the best from the crowd and dive into what makes these solar companies stand out from their peers.
1. Sunpower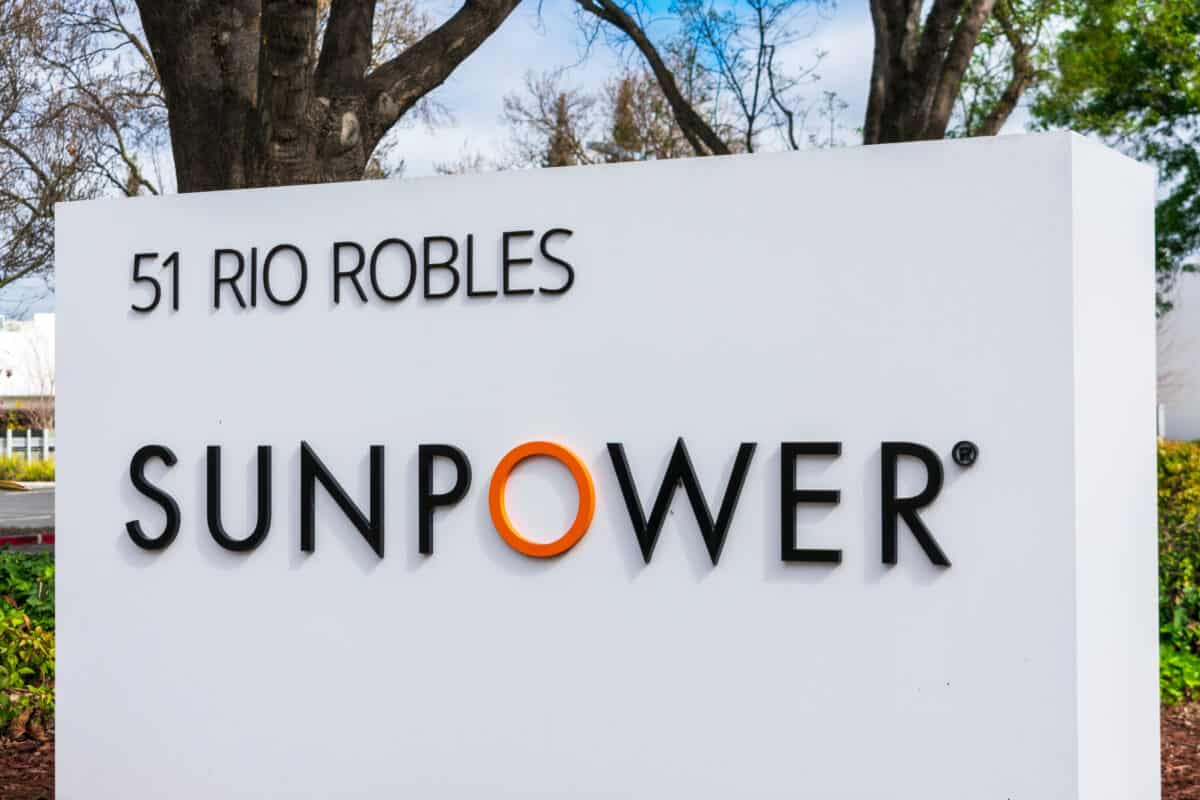 Sunpower is far from restricted to a single state. In fact, they're one of the most popular and expansive solar companies in the United States. While this tends to dilute the personal touch between consumer and business, there's no arguing Sunpower's professional efficiency and installation practices.
Sunpower manufactures Maxeon Solar panels, which are some of the highest-rated panels on the planet. The downside to that is obviously the expense. However, when it comes to solar panels, you want the best the industry has to offer.
Another thing that makes Sunpower one of the best solar panel companies in Missouri is its warranty program. Not only will you receive premium solar panels, but you'll also have warranty coverage against defects, poor workmanship, damage, and performance for 25 years!
2. Astrawatt Solar
Astrawatt's biggest drawback is its youth relative to the many other established solar companies available in Missouri. In this case, however, youth does not equal growing pains. Astrawatt Solar is a fantastic option with one of the best business-to-consumer approaches in the industry.
Astrawatt is the type of business that places a major emphasis on knowledgeable technicians. If you're new to solar, these are the kinds of techs you want to talk to. They know their craft and they know how to break things down in layman's terms.
They install tier-1 solar panels backed by a 25-year warranty. The only thing that separates Astrawatt's warranty from Sunpower's is Astrawatt's is more limited and doesn't cover the production guarantee of each solar panel. On the flip side, tier-1 solar panels are a known commodity within the industry and have good marks to show for it.
3. Purelight Power
Solar installation gets expensive in terms of upfront costs, and what makes Purelight one of the best solar companies in Missouri is its $0 down solar financing option. Affordability and easy access are huge draws for the company, especially for those getting into solar for the first time.
Purelight has a solid history with solar design, so their engineers and technicians are capable of working with all manner of home designs, regardless of the type or shape of the roof.
Purelight is also known for its outstanding emphasis on customer service and relations. Once a prospective client chooses Purelight, the technicians stick with that client, providing invaluable information and know-how, from beginning to end.
4. Solar Energy World
Solar Energy World is one of the few companies that consistently receives top marks in just about every available rating, from customer reviews and performance to transparency and sustainable pricing.
They have an elite rating on Solar Reviews and have sustained that level for a long time. One of its most attractive qualities is the knowledge of the staff. No matter who you call, you will get a detailed breakdown of state laws and regulations on utilizing solar energy in your home.
Solar Energy's technicians are known for their professional and expeditious installation practices along with the longevity of the products they offer. Another thing that makes them a top choice throughout the state is Solar Energy's informative layout of everything from inspections to installation. The customers who choose Solar Energy will have detailed knowledge of the entire process before the project breaks ground.
5. Blue Raven Solar
The best solar companies in Missouri are not always within the range of affordability with the majority of potential consumers. Blue Raven Solar is attempting to change all of that with the company's BluePower Plus+ Loan Program.
It's what separates Blue Raven from the other companies on this list. They also offer a year and a half of interest-free financing, making them the best company to turn to for an affordable solar installation option.
Blue Raven Solar's lone drawback is they only install solar panels. The battery and control panels will have to come from somewhere else. They also offer exceptional warranty coverage at 25 years for efficiency and defects, with 10 years for workmanship.
6. ADT Solar
ADT Solar rounds out the list of best solar companies in Missouri thanks to one of the most exceptional warranty coverage packages in the entire industry. The warranties they offer cover nearly every aspect of the solar system they install and offer, from workmanship to panel efficiency over time.
Twenty-five years of coverage is a frequent sight within the industry but ADT Solar backs the fine print with its own 25-year offer. ADT also offers a variety of affordable solar panels and installation services.
As a large company, they don't have the most rapid customer service operations in the business. However, they maintain a solid response rate and they address customer needs and issues with professionalism and efficiency.
How to Save Money When Hiring a Solar Company in Missouri
Solar panels may be the future of residential green energy alternatives, but saving money throughout the selection process remains the same as it always has. This means you have to do the work and compare, compare, compare.
Forcing companies to price match and lower prices to be the ones to offer you service is a powerful toolset in your arsenal. Do your research, contact each one, compare prices, and (most importantly), let them know you are comparing prices.
Tax rebates and incentives for switching to solar are prevalent in Missouri. Regardless of where you are in the state, take advantage of the Federal Solar Tax Credit and Missouri's Property Taxes Increases Exemption. The former will save you some money in the short term while the latter will save money in the long term.
The following is a list of rebates to take advantage of when choosing the best solar companies in Missouri:
What to Consider Before Hiring a Company
This is always a hard one and everyone goes about things a little differently, however, there are a few, key issues you should always address before hiring a company of any kind, anywhere.
Years in Service: This is not always a good indicator (some of the above companies are very young) but it is a good foundational point to consider.
Warranty Coverages: There's no getting around the fact that solar panel installation is expensive. You want them to last for decades or more. Read the fine print in the warranty coverages before you take the plunge.
Customer Reviews: Never read reviews posted on the same site as the company you're looking at. Go out of your way to find outside opinions and reviews from other sources.
Awards and Recommendations: Highly awarded companies are highly awarded for a reason. The more the merrier. Seek out those who use the prospective company in question. Do they recommend this company? Does the company have a lot of industry awards for excellence?
License and Certifications: Navigating the law is a convoluted business. Make sure the solar company in question is licensed and follows state, federal, and local guidelines without cutting corners.
Finding the best solar companies in Missouri is no small task. But, if you take your time and do your homework, you'll quickly weed out the risky investments and leave yourself in a much better position to choose the best one for you.
Are Solar Panels Worth It?
Solar panels are more than worth it in Missouri because of the rebates and tax incentives you get over the long term. The thing to look for is how long it will take for you to recoup your upfront investment in energy savings. The quicker the better.
The power companies throughout the state help in that endeavor, coupled with long-term savings through property tax exemptions. Throw in federal tax incentives and you're off to a good start.
Final Thoughts on Finding the Best Solar Companies in Missouri
There you have it, the 6 best solar companies in Missouri. This is a strong list but it by no means denigrates or deemphasizes other solar company options throughout the state.
Choosing the right solar company is an intensive endeavor and not a decision you should make overnight. These 6 companies offer a strong foundation to start with. Each has an outstanding reputation for excellence and quality over quantity. If you're still on the fence about solar, any one of these choices will get your feet moving in the right direction.
Summary Table
| Rank | Solar Company |
| --- | --- |
| #1 | Sunpower |
| #2 | Astrawatt Solar |
| #3 | Purelight Power |
| #4 | Solar Energy World |
| #5 | Blue Raven Solar |
| #6 | ADT Solar |
The image featured at the top of this post is ©rudolfgeiger/Shutterstock.com.