Key Points
Despite the tumultuous weather, solar panels are becoming increasingly popular in Maine.
There are several companies which serve the state, offering a wide range of deals, warranties, and incentives on equipment and labor.
There are several state and government incentives which make installing solar equipment a profitable investment.
Maine has crazy weather patterns, including snow days, and less than sunshine filled weather. However, that doesn't mean that you can't take advantage of solar in this state, especially with the influx of energy prices! Here are the seven best solar companies in Maine that you can use to save money on your electric bill.
Maine Solar Solutions
Despite being a tiny and local company, Maine Solar Solutions has been in operation since 2012 and provides cost-effective, high-quality solar arrays. Since these experts are experienced with solar, especially in Maine, they can assist you in taking advantage of the state benefit programs. And, the company also provides regional expertise that you won't get from other national providers.
Note, this company may be a little less accessible than other providers since it doesn't accept leases or power purchase agreements (PPAs). But they do provide options for solar loans.
New England Clean Energy
New England Clean Energy has been around since 2006 and offers solar panel and battery installations. Not only does the company offer a 10-year workmanship warranty, but they also have a 10-year roof protection warranty. Their technicians are NABCEP certified and fully insured in the states of Maine, Rhode Island, New Hampshire, and Massachusetts. In addition, they work with quite a few manufacturers, including REC and Generac.
While they are a reputable company, some reviewers and customers did notice that they took a bit longer to install than other companies mentioned here. For example, one customer noted that it took New England Clean Energy almost two weeks for a full installation, while a competing company said it would only take them three days to complete the same project.
NuWatt Energy
NuWatt Energy was established in 2009, so it's a fairly new company in comparison to some of its competitors. But, they are fully certified, insured, and bonded, and work with AllGuard to provide a 25-year solar warranty for Panasonic equipment. They offer free solar quotes as well as customized financing options, including solar loans through their finance partner. However, as of right now, they don't seem to offer PPAs.
A significant benefit to this company is that they will walk you through the process of getting all of your rebates, including the federal one! So if you're looking to save money, they're a great company to go with.
Sundog Solar
Sundog Solar is a father and son-run company that offers solar panels and battery backups. Companies like LG, Tesla, Q Cells, Solaria, SolarEdge, Blue Planet Energy, and SMA, just to name a few, produce these.
Sundog Solar offers a 25-year performance warranty. Unfortunately, the corporation only uses the equipment's manufacturer warranties. So some panels have a 25-year warranty and others have a 10-year warranty. Additionally, their workmanship warranty is only 5 years, which is far less than the industry norm.
A staff of NABCEP-certified installers from Sundog Solar manages the company's installations. They accept cash, solar loans, and PPAs. Their financial partner, Solar Mosaic, handles the solar loan financing.
SunPower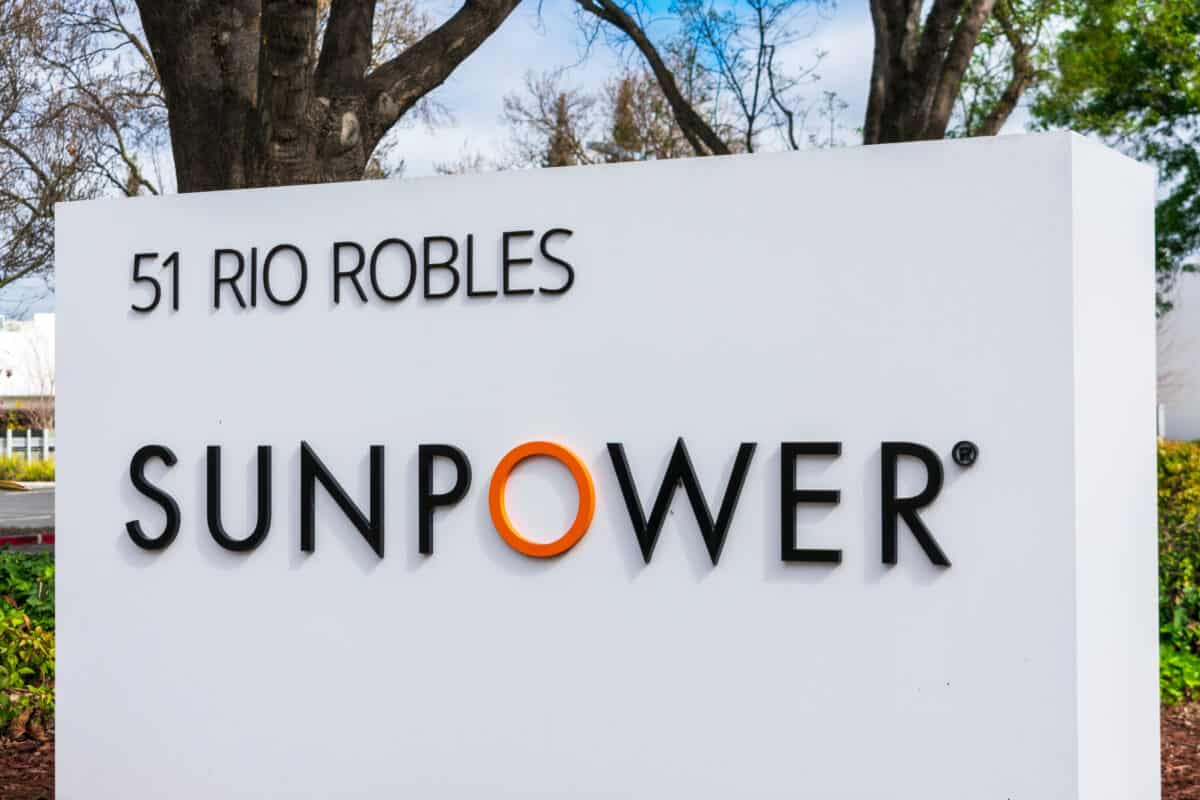 SunPower is a solar company that offers high-quality solar products, battery storage, EV chargers, and solar monitoring. They also offer a 25-year warranty that covers all aspects of the product, including manufacturing and performance.
The organization is able to accept cash, solar loans, solar leases, and PPAs since it is so big and well-known. In addition, they will give you $100 for each friend or relative you refer, that schedules a residential consultation.
SunPower only installs Maxeon panels. Luckily, these are regarded as the sector's most energy-efficient panels. However, search elsewhere if you're seeking a different brand or product.
Summit Energy
Summit Energy provides energy-efficiency upgrades, community solar, power storage, and solar panel installations. They also have one of the strongest warranties in the nation, covering roof damage for 25 years and their solar equipment and labor for 30. Further, the company's installers are all NABCEP-certified and handle every installation in-house. Additionally, they collaborate with businesses like REC, Solaria, Panasonic, LG, Tesla, and others. So, if you have a particular brand or product in mind, this is fantastic. You have several payment options for your installation, including cash, a loan, and the company's power purchase agreements (PPAs). You can get a loan for 12, 18, 24, or 48 months, making an install easy to afford over time.
ReVision Energy
Electric vehicle charging stations, battery backups, and solar services are all provided by ReVision Energy. For those who cannot install solar panels on their homes, the company also provides community solar in Maine.
ReVision Energy is known for having reasonable costs and for including a standard 25-year equipment guarantee with all installations. However, the company's workmanship warranty only lasts five years, which is significantly less than what we expect in their field. In fact, many competitors offer at least a 10-year workmanship warranty.
No subcontractors are required because ReVision is an end-to-end solar firm that manages all of its installations in-house. The business mostly installs solar panels made by Q Cells and REC, Enphase microinverters, and Tesla or Generac energy storage systems.
How to Save Money When Hiring a Solar Company in Maine
Now that you know more about the best solar companies in Maine, let's talk about how to save money when hiring one in the state.
Federal Tax Incentive
The federal tax incentive can help you save 30% on your system, thus making it a more affordable option for many homes. Considering the average cost is around $25,000, that's $7,500 off!
State/Local Incentives
Along with the federal tax incentive and rebate, you may also qualify for state or city incentives. We've listed them below, but essentially, you should sign up and ask for any incentive, rebate, or discount you can get from your state as a reward for saving them money and energy.
Shop Around
The cost of your solar installation can be a big reason to choose one company or another, especially if you're on a budget. So don't just sign up with the first company that gives you a quote. Instead, shop around and get at least three different quotes before making your decision.
Ask for a Discount
People in the past bartered and haggled very well. But that art seems to have been lost for many generations. So bring it back! Don't be afraid to ask for a discount or try to negotiate a lower price, especially if you're paying in cash or have a high credit score. The worst the company can do is say no. Of course, don't be pushy, but asking nicely is always okay!
What to Consider Before Hiring a Company
What should you consider before hiring a solar company in Maine? Here's what to look for:
Credentials
It's critical to look for installers and businesses with experience installing solar equipment and knowledge of every stage of the solar process. Also, you want to look for companies and installers who have been licensed and bonded at the very least. But ideally, we like to see the North American Board of Certified Energy Practitioners (NABCEP) certification too.
Experience
Despite Maine being seen as a very eco-friendly state, solar has just started to take off. So, many installers only have a little industry expertise. Try looking for a company that's been in business for at least five years, mainly focusing on solar in residential neighborhoods.
Brands Offered
Maine, on average, has only 192 sunny days, lower than the national average. The state also has above-average snowfall. These two issues combined mean that you'll need super-efficient solar panels that can get you your money's worth. Companies that offer premium brands like Maxeon, Panasonic, Tesla, and Q Cells should be given priority.
Reputation
Do your research into companies to see what their reputation is like. This includes looking at internet testimonials from previous clients, BBB accreditation, and even talking to friends and family that may have used a specific company. It's important to know if you're working with a customer-focused company.
Cost
It is essential to compare quotes from many installers because it is likely that different installers will charge different prices for the same job. Of course, the most affordable installer isn't usually the best, but neither is the most costly installer. You'll want to take into account all the points we've talked about, along with cost.
Warranties
The warranty protection offered should be another item on your priority list. This is because excessive snowfall and rain can increase the danger of damage to panels and roofs. The best companies will offer at least 10 years on parts and labor, but we suggest aiming for 20 to 30 years.
Are Solar Panels Worth It in Maine?
Is it worth it to install solar panels in Maine? We say yes, mainly because of all the great incentives you can qualify for! Here are a few.
The Federal Solar Tax Credit
Even though Maine already offers some incentives for installing solar, you can still take advantage of the Federal Solar Tax Credit. Between 2022 and 2032, it will reduce the net cost of your solar system purchase by 30%, then fall to 26% in 2033 and 22% in 2034. If it isn't extended, it will end in 2035. So take advantage now to save thousands!
Net Metering
Also referred to as "Net Energy Billing," Net Metering is a practice that enables solar energy providers to trade grid credits for your unused energy. When you're able to "bank" your energy, you can get the full retail value off of your regular monthly bill.
Property Tax Exemption
Residential owners of home solar systems in Maine can qualify for the state-based exemption from property taxes. So you can deduct the equipment from your property taxes. To be eligible for the exemption, you must submit an application to the state.
Electrify Everything! Program
If you're a Portland resident, the city and ReVision Energy established a collaborative effort called "Electrify Everything!" to assist locals in lowering their energy expenses. You can get $2,000 off the cost of your solar installation as a resident, but you can only have earned up to 100% of the median income in the area to be eligible.
Wrap Up
With every discount and rebate that Maine offers, we believe that it is a great state to utilize solar, even though winters can be fairly dark. And these solar companies in Maine can be affordable options to help you get started!
The image featured at the top of this post is ©Sean Pavone/Shutterstock.com.