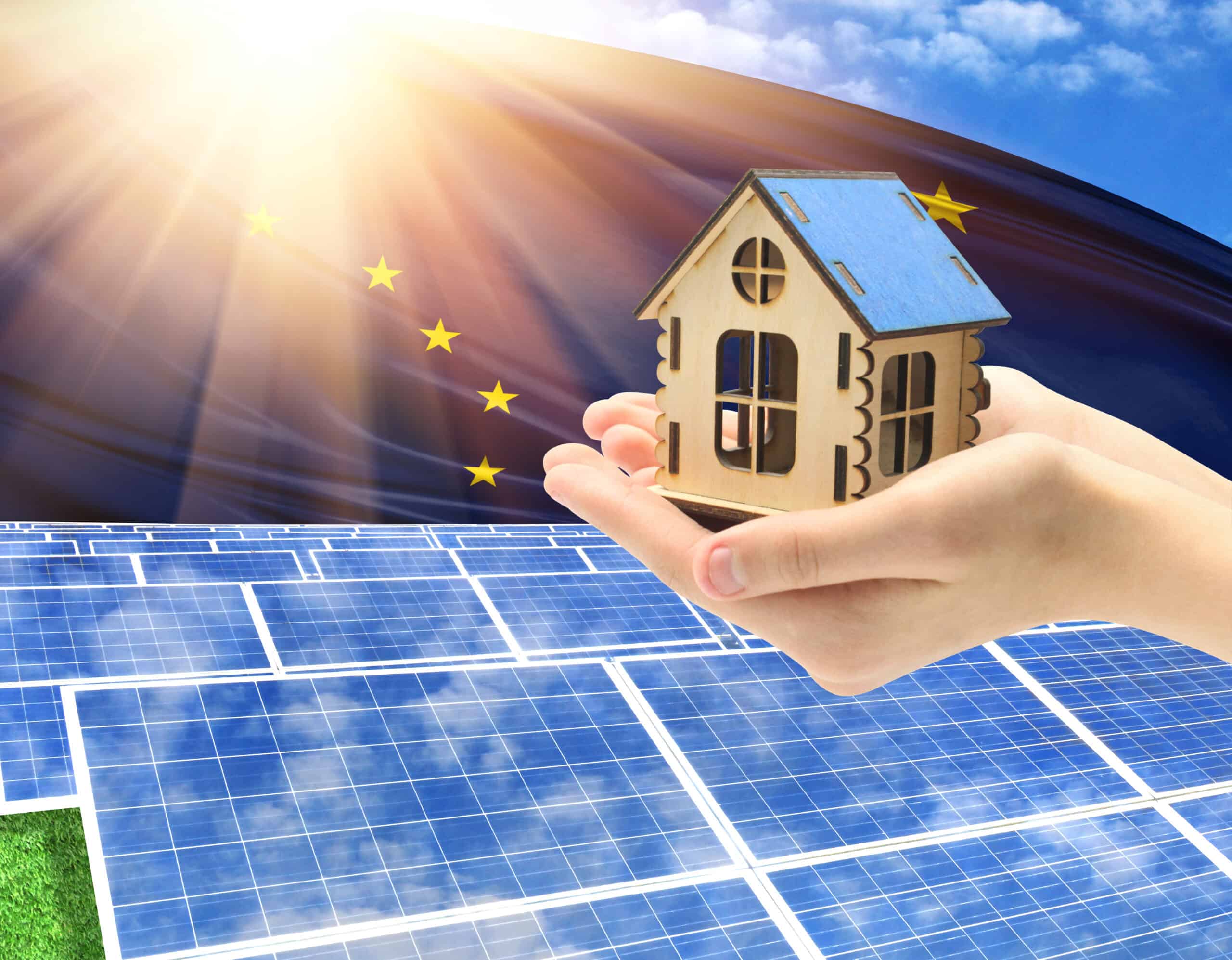 Shifting to solar energy is a significant change for anyone. If you are a Delaware resident contemplating this change, you may be wondering about the best solar companies in Delaware. If you want to convert to renewable energy, go for an installer who can meet your demands and stay within your budget. This will provide you with an effective system that will ensure long-term savings. 
Compared to other states, Delaware generates less energy but consumes quite a lot of it. Luckily, there are possible solutions, and your roof could play a significant role. Delaware has 18 solar installation companies, and most of them are making strides toward clean energy.
Deciding on the right installer can be frustrating, especially if you have to pick between various top-notch companies. It is preferable to work with an installer who understands your needs to help you through the process. Keep reading to find out the best solar companies in Delaware.
SunPower Solar
SunPower Solar is one of the best solar providers that operate in Delaware. It offers the most efficient solar panel in the market and a complete system warranty of 25 years. The company makes solar a favorable option for most residents in Delaware with its photovoltaic solar energy generation systems and battery energy storage systems.
Sadly, SunPower is more expensive than its competitors, and it does not do price matching. However, they have flexible and favorable finance options. You can purchase, lease, finance, or use a power purchase agreement. 
Solar SME
Solar SME has been in existence since 2011. They sell and install quality equipment with a 25-year warranty. They have great solar experts to help you with your solar projects, providing a consistent energy supply and ensuring high performance, increased safety, and minimum maintenance.
Solar SME is NABCEP and REC certified. The company offers both rooftop and ground-mounted solar systems. They also offer a wide variety of services, including site analysis, rebate applications and installations, permitting, financing, and maintenance, among others.
Sunny Mac
Sunny Mac is a professional sales and installation company with eleven years of experience. They offer REC panels, premium warranties, efficient solar solutions, and outstanding customer service to ensure all residents in Delaware are fully satisfied.
They are NABCEP and REC-certified professionals with a 25-year warranty on product, performance, and labor. The company offers a free energy analysis, and they have a number of panel types, installation types, and financing options.
EMT Solar and Roofing
EMT Solar and Roofing is a veteran-owned company that aims to suit your energy needs. You can manage utility costs while being environmentally friendly. Whether you require minor repairs or want to upgrade your solar system, EMT will propel value and appeal to your home. They have quality technicians who plan, install, re-install, remove, and maintain solar panels for commercial, residential, and industrial sites.
EMT Solar has been in business since 2018. They are REC Certified Solar Professionals and they offer a 10-year warranty on their solar labor. They also offer free quotes and financing options. Additionally, EMT will handle any necessary permits or paperwork.
Solar Energy World 
Solar Energy World is a fast-growing independent solar installation company with professional technicians who understand proper installations considering Delaware's climatic conditions. They offer a variety of panel options from leading manufacturers alongside solid warranties.
The installer is NABCEP, SEIA, and REC certified and they maintain excellent customer ratings. All of their work is done in-house with no sub-contractors. They offer a workmanship warranty of 30 years, as well as financing options.
How Can You Save Money When Hiring a Solar Company in Delaware?
Going solar in Delaware costs around $24,510 before any incentives, and the local cost per watt for PV equipment goes for $2.58, which is lower than the government average of $2.66. However, Delaware residents still pay more for solar because they need more extensive systems. Fortunately, there are ways you can use to keep your solar power system's cost down.
Make Use of the Solar Benefit Programs 
You can boost your energy savings by utilizing the solar incentives available. The company you select influences how you can use the incentives. Some of these installers have local experience and can help you file rebates and tax credits for maximum savings. Delaware offers some benefit programs that can help you bring down the system cost. These include;
Federal Solar Investment Tax Credit, ITC
The federal government provides the federal solar tax credit and conveys an income tax credit to all solar customers in Delaware. The credit sums up to 30% of an individual's system value, including batteries, panels, inverters, and installation costs. In Delaware, tax credits averages are $7,353 and are set to any taxable income when you install a solar energy system and can be extended for up to five years from the time you install PV equipment.
Delaware Utility Solar Rebate Programs
Most local utility companies like Delaware Municipal Electric Cooperative, DMEC, Delmarva Power, and Delaware Electric Cooperative provide rebates for clients who go solar. These allowance incentives help lower the upfront charges of going solar and decrease your panel payback duration.
Net Metering
Delaware has a net metering policy authorized by the Public Utilities Commission, PUC. This guarantees credits for all surplus energy your system produces and sends to the grid. For residential systems, the system capacity limit is 25 kW. These credits can assist in offsetting future bills in case you need to pull energy from the grid.
Solar Renewable Energy Certificate, SREC
You can earn Solar Renewable Energy Certificate, SREC credits for all your solar productions. For every 1,000 kilowatt-hours your system produces, you earn one credit. These credits can be traded for profit in the local market.
Select Companies That Offer a Powerful Warranty
Warranty coverage can also help you save money when going solar in Delaware since climate conditions in the state are a concern. The weather here includes tropical storms, hurricanes, cyclones, terrific rainfall, and intense thunderstorms. It is commendable for Delawareans to optimize for extensive labor warranty as they will assure you of a proper system installation. 
The coverage would mean less roof penetration and leakages, even during excess rainfall, as the panel installation will be able to withstand strong prevailing winds and severe storms too. Paying more for a long warranty option should not worry you because the expenditure on the coverage will save you more on replacement, property damage repairs, and system maintenance.
Also, go for companies that guarantee production warrants and confident services to ensure your system's energy production is equivalent to the proposed estimation. Such companies will find it easy to offer you concrete coverage.
Choose an Installer Who Provides High-Efficiency Panel Brands 
Choosing an installer that provides a high-end and efficient panel brand will guarantee you excellent system performance and more power production. Maxeon panels are the most efficient. Alternatively, panels from Panasonic, Canadian Solar, REC, and QCells are also some common options that work well. 
Delaware experiences fewer sunny days annually and has residents with above-average solar needs. In such situations, high-end solar panels might be costly, but they will save you money on energy bills over time.
Factors to Consider While Choosing a Solar Installer in Delaware
When selecting the best solar installer, there is no specific or encompassing factor to consider. Most homeowners have contrasting priorities when it comes to solar installations. Some may have budget considerations, and others could be concerned with their warranty. 
Whatever the preference, it is also necessary to consider other aspects of the company. Focusing only on specific elements may blind you to issues like poor customer service or crude artistry. So, what should Delawareans look for in a solar installer?
Company Experience and Expertise 
As new companies continue to pop up in the state to meet residents' demand, it is recommendable that you choose companies that have at least five-year experience. These new companies might have installation delays and other issues that could lead to property damage.
Also, working with a solar provider with proficiency in designing systems to fit customers' needs is essential. The best installers have consultative experience and can understand your needs and general solar energy plans regardless of the system you want.  
Company Reputation, Qualifications, and Certifications
As the solar market expands and gets competitive in Delaware, it is necessary to consider companies that distinguish themselves with outstanding qualifications, special accreditations, and an excellent reputation. Go for installers with certifications and accreditations from NABCEP, LEED, Better Business Bureau, and general contractor licensing.
Solar Services
Most Delawareans withdraw from battery installation due to the net metering program and fewer occurrences of power outages. However, some individuals require energy storage solutions, and installers offering batteries and panels are highly positioned. Similarly, providers who provide extra installation rank higher as they attract more clients. These services could be system monitoring, solar shingle installation, generator installation, EV charger installations, and energy audits.
Are Solar Panels Worth it in Delaware?
Solar panels have become less costly in the last ten years. They have also been subsidized with different incentives, which makes them an exquisite investment. Also, they offer a long-term average return from property investment and market share. Delaware offers various financial incentives that help to make solar installations more efficient and affordable, thus a worthy option compared to electricity.