Going solar in Colorado is a wise choice for several reasons. The state has excellent incentives that encourage homeowners to continue using alternative energy sources for their houses, including solar. The top solar companies in Colorado can assist you in using the 300 days of sunshine the state receives annually. They have attractive solar incentives, including PPAs and a net billing program that credits energy at the retail rate. In fact, Colorado is ranked 13th countrywide for renewable energy utilities and solar installations.
Choosing the best solar supplier in Colorado can be challenging because so many options are available. Our comprehensive analysis of Colorado's top solar energy providers will help you choose the best. Let's dive in.
SunPower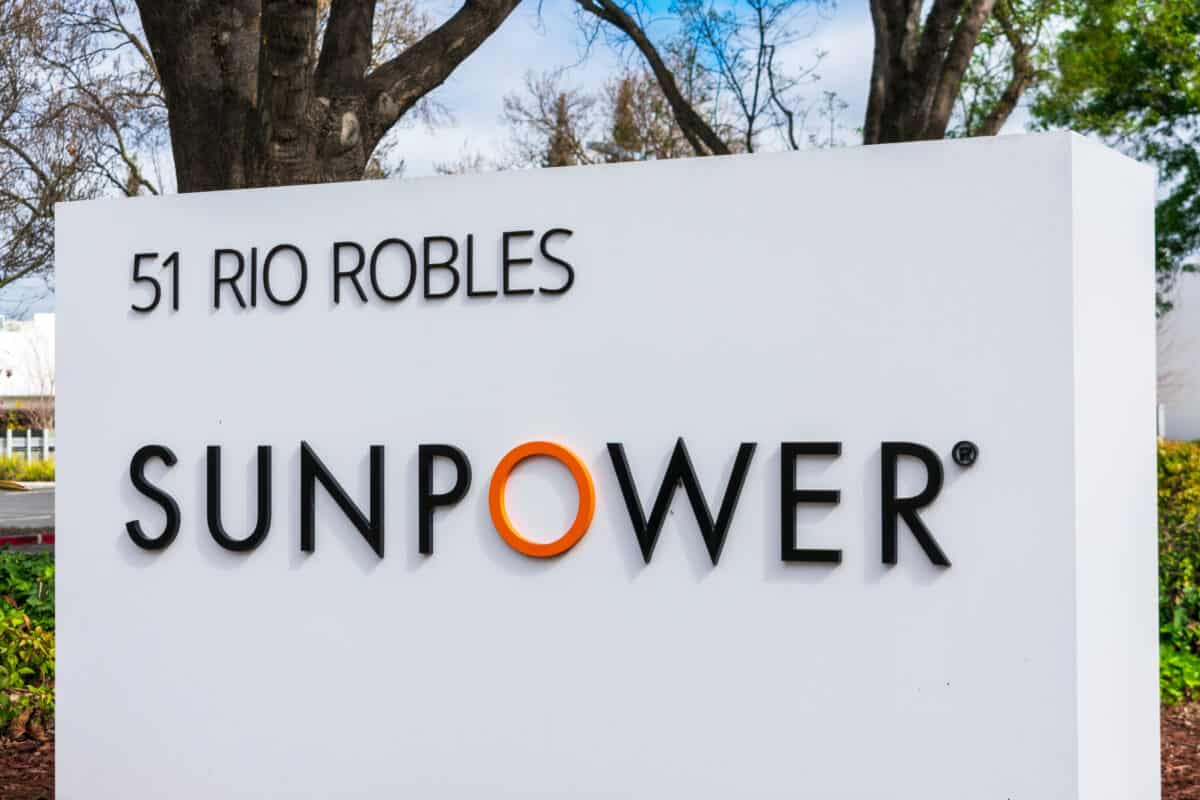 SunPower is a reputable national solar company in Colorado that installs some of the most potent products. It stands behind its items with top-notch customer support and regular good evaluations. The most effective solar panels in the market are installed by this solar veteran, making them perfect for home installations with constrained roof space. 
The fact that all the components of your solar power system, including the inverters, panels, and battery, are designed to function together is a significant benefit of choosing SunPower. Additionally, each product is protected by the same comprehensive warranty, ensuring that your solar panel's materials, labor, and performance will last 25 years.
Although SunPower provides the best service nationwide, its products are quite pricey. But bear in mind that, even if its solar products cost more than other well-known brands, they will yield the highest returns on investment (ROI). 
The quality of installation varies depending on where you are in Colorado because SunPower subcontracts the work through its nationwide network of solar contractors.
Blue Raven Solar
Although it's a national installer, Blue Raven offers some of Colorado's top clientele services. In contrast to some solar companies, Blue Raven goes out of its way to ensure constant communication and quick response times between when the contract is signed and the day of installation. According to multiple customer testimonials, they communicate before, during, and following installs.
Blue Raven is among the greatest solar companies in Colorado for its strong warranty, which offers residents peace of mind. In addition to the manufacturer's warranty, the plan covers the equipment's workmanship for 25 years. After installation, you can easily contact a company representative if you need to take action under your warranty.
Despite having a small selection of services, Blue Raven Solar installs various products. The company has rapidly grown since it was acquired by SunPower in 2021, so more from Blue Raven Solar may be on the horizon. 
Blue Raven has internal financing solutions but does not provide solar leases or PPAs. So residents of Colorado can convert to solar without draining their savings thanks to these innovative financing solutions, which don't need a down payment.
Photon Brothers
Photon Brothers is a Denver-based company that provides services throughout Colorado and Central California. This business is a shining example of a local startup that cherishes its customers and only provides outstanding customer service that surpasses that of most national providers. 
The company, which has served Colorado residents for over a decade, continues to receive overwhelmingly good customer feedback and maintains a stellar A+ rating from the Better Business Bureau (BBB). It offers excellent customer service, competitive pricing, strong warranties, various products, and flexible financing options.The company also offers various solar panel brands and a 25-year equipment and efficiency warranty. The policy gives residents peace of mind since their equipment is safe from hailstorms.
Additionally, Photon Brothers keep its prices low and far below average in several areas, including Colorado Springs, Lakewood, Westminster, Aurora, Arvada, Fort Collins, and Centennial. It accepts cash payments and provides a range of leases, power purchase agreements (PPAs), and financing alternatives with 0% interest.
Freedom Solar Power
Freedom Solar, a solar company in Colorado established in 2007, is expanding quickly and has over 14,000 solar systems installed. In addition, Freedom Solar also installs Kohler backup generators and Tesla Powerwalls.
The company provides a comprehensive 25-year warranty that includes free replacement or repairs in case of a claim. However, their systems are a little more expensive compared to other companies. For instance, a standard 10kW can cost around $30,000, which is more expensive than its competitors.
Tesla Energy
Tesla is a tech giant popular for manufacturing electric vehicles. The company has also built a reputation for itself in solar energy systems. Tesla manufactures the most modern solar panels with top energy efficiency and longevity features. 
Tesla solar panels are not cheap. The company currently accepts only cash and financing transactions, which makes its products inaccessible to most Colorado residents. Tesla is distinctive in that it provides shingles and solar roofing alternatives for homes and EV charging stations. All Tesla batteries, panels, and roofing also come with the extended warranties Colorado residents require.
Sunergy Construction Inc
Sunergy provides a vast array of solar-related services in addition to other services. The company also offers a variety of product brands to allow you to customize your solar energy system. 
Even though Sunergy's average price exceeds that of its competitors and the state average, most Colorado consumers can find a means to switch to solar energy with this provider. Sunergy takes cash payments, offers extremely reasonable financing options, and gives customers the choice of leasing and entering into PPAs. 
The company provides well-known panels and batteries. Sunergy also offers other services, including installing solar panels, battery backup systems, and EV charging stations.
The crew at Sunergy also consists of general contractors and electricians who can execute several tasks, including roofing, window replacement, and electrical work. So Sunergy might be a good fit for you if you're searching for a full-service supplier.
ADT Solar
ADT Solar (previously Sunpro Solar) is another prominent national solar panels installer. The ADT company supplies Colorado residents with high-quality solar panels and offers services in more than 20 states. Apart from installing solar panels, ADT also maintains them in residential and commercial properties. 
The company, which has been in business for 14 years, offers reliable solar energy to its customers besides an extensive 25-year warranty incorporating power production and labor. Its customer service is, however, wanting. After installation, some customers have encountered long wait times or difficulty contacting customer assistance. Many consumers won't find this a problem, but if you ever need to use your warranty, miscommunication could be a problem. 
Palmetto Solar 
Despite having fewer years of experience than other companies, Palmetto Solar has quickly established itself as a household name in the solar sector. The company provides high-efficiency Q-cells solar systems. Palmetto uses devoted project managers and concierge-style service to tailor customer interactions. In addition, customers can purchase a protection package for $12 per month. The package includes priority assistance, system monitoring, monthly reviews, troubleshooting, and 25-year warranties.
Sunrun Solar
Sunrun is another good solar energy company in Colorado, offering attractive financing options to ensure you're not left out of Colorado's switch to solar energy. Their financing options include full purchase, monthly loan, full lease, and monthly lease.
By choosing a full payment or a revolving loan, you get full ownership of the system and become eligible for federal tax credits, utility rebates, and tax exemptions from the state. Unfortunately, with a full or monthly lease, Sunrun owns the system. Therefore, you are not contributing toward ownership and cannot benefit from cost-saving credits.  
Sunrun offers a 25-year production guarantee for its solar energy installations. Leasing customers can also take advantage of the company's ProtectionPlus service, which includes free maintenance, a 10-year warranty, system monitoring, insurance cover, and labor and repair coverage. Other customers can also access the protection service at an extra cost.
How to Save Money When Choosing a Solar System in Colorado
The average cost of a 7.5kw solar system in Colorado is about $20,000. Although this cost may appear high, it is lower than the national average. Here are a few ways you can save when installing a solar system.
Solar System Size
Your energy requirements will determine the size of the solar system you require, so review your electricity bill records to find out how much energy you consume every month. Most homeowners in Colorado may get by with 7.5kW solar systems considering there's so much sunshine here. 
While you explore solar installation firms and solar panel manufacturers, picking a system that fits your requirements can save you a few dollars.
Type of Solar Panel
The type of solar energy systems you install will significantly impact the cost. While homeowners in certain states require more powerful and efficient solar panels to capture every last bit of solar energy possible, residents of a sunny state like Colorado can get by with less costly panels.
Choose the most effective solar panels available. Remember, you might not require the priciest ones to enjoy the benefits.
There are three types of solar panels:
Monocrystalline – It's the most expensive, but great where space is limited.
Polycrystalline – Average cost and a good choice where space is not an issue.
Thin-film – It's the cheapest and best for industrial rooftops. 
Benefits of Converting to Solar in Colorado
The following are the primary benefits of going Solar, especially in Colorado.
Federal Incentives and Tax Credits
Coloradans are qualified for a number of solar incentives, which can help them save a large amount of money when they go solar. These incentives include the 30% federal solar tax credit, property tax exemptions, sales tax exemptions, and net metering.
Huge Savings
The average monthly electric cost in Colorado is $91.96, which is $1,104 annually. Going solar will allow you to start producing clean energy, significantly reducing or eliminating your monthly electric bill. 
Environmentally Friendly
Solar panels can reduce carbon dioxide emissions by 1,400 pounds for every 1,000 kilowatt-hours of electricity they generate. An average Colorado household consumes 704kWh of electricity monthly, so switching to solar energy can reduce a household's carbon footprint by about 12,000 pounds annually.
Final Thoughts
Before proceeding with your solar installation, we advise that you request free quotations from at least three installers. The ideal solar installer can assist you in reducing your electricity bill and realizing savings from clean energy, regardless of where you reside in Colorado.