As electricity rates continue to rise, most homeowners are now switching to solar energy to cut costs on their energy bills. This has generated an opportunity in the solar energy market, and companies are expanding and developing their brands. Arkansas's solar industry is no exception. The state is targeting massive growth for its solar capacity installation come 2025. In fact, the Solar Energy Industries Association says that 27 solar companies are available in Arkansas. However, only 11 companies are reliable installers who can cater to residential customers. Choosing the right company can be a daunting task. Find more about the top solar installers in the Natural State. 
SunPower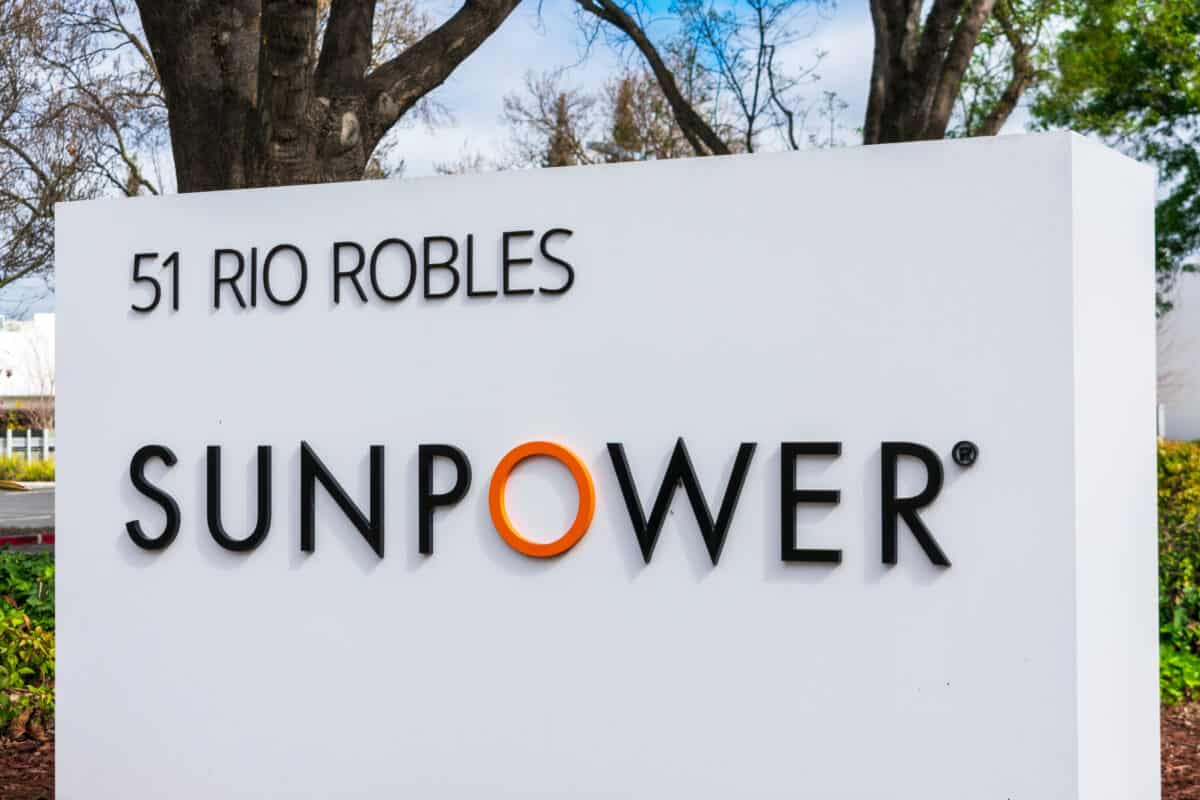 If you look forward to a sleek, exceptional rooftop panel in Arkansas, SunPower covers you. With over 30 years of experience in the market, the company's systems efficiently meet your needs. Their longevity and durability are incomparable to other solar companies. 
Besides installing solar panels, SunPower also offers the installation of electric vehicle charging stations, battery backups, and solar monitoring services. They also have a comprehensive warranty of 25 years on their labor and equipment. However, as a premium brand, some people are afraid to consider it due to their exceedingly expensive costs. 
Seal Solar 
Seal Solar is a comprehensive local solar company that offers outstanding customer service and a solid warranty. The local installer is quite familiar with Arkansas' solar policies and incentives. 
They have flexible financing options and accept payment in cash or solar loans. Most residents around Arkansas consider it a great option due to its average pricing. Further, besides solar panels, they also offer other solar services like energy storage and EV chargers.
Sun Valley Renewables 
Sun Valley Renewables is a young solar company that is rapidly making its way into the Arkansas solar fraternity. The local installer was set up in 2016. However, it does not offer various solar services and is only suitable for homeowners who need basic installations. 
They use panel equipment from solar brands like UniRac, LG, IronRidge, Mission Solar Energy, Fronius, and Roof Tech. 
ADT Solar 
ADT is a top residential solar provider you can trust with solar installations. It provides quality service and the best warranty. It also offers a battery backup, which ensures secure power and a constant energy supply even during a blackout. In addition, with ADT Solar, homeowners get to enjoy a free home energy audit. You can also save with solar solutions as they provide versatile financing options. 
Perihelion Solar 
Perihelion Solar is a company located in Russellville, Arkansas. As its name suggests, the company is steadfast in guiding the residents nearer to the sun through its photovoltaic panels and battery backup installation. The company's success and magnificent reputation make it a stellar option that most homeowners would consider. Additionally, they have a flawless track record of electrical installation that one would risk.
Tesla Solar 
Tesla is one of the best tech providers. It is not only an automotive company but also one of the top companies in the solar industry that provides unique services. Tesla Solar prides itself in providing efficient energy and a superior solar storage solution, Tesla Powerwall. It does not perform the in-house installation. Instead, their business model only embraces the production of solar equipment.
Tesla has a price match policy to keep their costs down, making it affordable for most residents in Arkansas. Also, it only sells its brand equipment with complete installation services of Tesla panels, solar roofing, and solar shingles. They also offer extensive solar monitoring via the Tesla app. 
New Dawn Solar 
New Dawn Solar is a family-operated solar provider whose craft specializes in solar system repairs, PV panel installations, and maintenance works. Their prices are fair for individuals who require a simple panel system. 
Factors to Consider Before Selecting the Best Solar Company in Arkansas
Shopping around for the right solar installer can be frustrating, and before you decide on the best solar provider, it is vital to contemplate the following factors.
Solar Installation and Service Costs
As a homeowner, it is essential to consider the cost of a solar panel. Solar systems can be expensive, which should not scare you from adding value to your home. Viewing the solar tax credits, the prices might be reasonable since quality equipment is a valuable metric that can save you money on your energy bills. 
Financing Options 
A company providing extra financing options ranks higher; customers will access them frequently. These financing options should have varying terms and agreements on energy purchases and leases.
Warranty 
There are different types of solar warranty coverage. It could be for labor, physical damages, roof penetration, or power production. Solar warranties should be satisfactory. A good warranty should protect your solar system and cover any replacement and damage to parts or components, either from daily wear or due to installation errors. 
Available Solar Services
Companies offer different solar services depending on what they specialize in. For basic installations, you might only need solar panels. However, EV chargers and battery storage might be a consideration for advanced installations. Therefore, before you invest in solar energy, decide on the service that suits you and go for the company that is capable of meeting your needs. 
Brands of Solar Equipment Offered
The solar industry experts say that Sun Power and Tesla are the most efficient in the market, and they have you covered with some leading brands like Panasonic, REC, SMA, and SolarEdge. Tesla proudly owns Tesla Powerwall, a top-notch energy storage solution in the market, while Sun Power has its own Maxeon panels. 
Size of the Company 
The size of the company will determine your customer experience. It is vital to pick a company that will provide the services you prefer. Smaller companies offer excellent customer service, but they may not be flexible with the installations. Larger companies have more equipment and are flexible with their operations. However, they may not give you the same attention as small providers.
Industry Partnerships 
Collaboration plays an essential role in the solar industry. A company with affiliations helps inform consumers about solar systems while allowing them to access solar financing. This promotes the availability of solar energy and hastens the transformation to renewable energy. Some associations a solar company can partner with include the Solar Energy Industries Association, SEIA, and Arkansas Renewable Energy Association, AREA.
What Should You Consider Before Buying a Solar Panel in Arkansas?
Before purchasing a solar panel, it is necessary to research and see if it is a suitable fit. During the research process, determine what will be essential to satisfy your energy demands. Below are a few things you should be aware of before you proceed with any solar purchases.
Weather and Climate Conditions 
Solar may not be efficient on cloudy or rainy days and may generate less energy. Arkansas has many sunny days, suitable for producing solar energy, making solar a worthy investment within the state. Note that strong winds, hailstorms, and thunderstorms could cause problems with your panels, but choosing a solar provider with a decent warranty will ensure you are at peace.
Net Metering Policy
Arkansas has an excellent net metering program, which might vary for different companies. Before signing any policy, it is vital to investigate and consult with your provider. Check if they have programs that can let you disburse charges for overproduction.
Change of Incentives and Pending Policies
The solar market in Arkansas is increasing, and it is easy for solar incentives and policies to change. New incentives might come in, while the old ones might change unexpectedly, disappear, or improve. Be sure to update yourself with the latest incentive data when you feel ready to go solar since waiting for better incentives may not be worth it.
Benefits of Solar Energy in Arkansas
Installing a solar system in Arkansas lets you enjoy the following benefits.
Saves on Electricity Bills
The primary benefit of solar energy is the reduction in energy expenses. This can enable you to have higher savings, meaning you will not experience a negative impact in the future due to power price hikes.
Low Taxes and Access to Other Incentives
For every solar energy system installation made, the government offers a federal tax credit of 26%. Arkansas provides solar incentives like net metering, which effectively reduces the resident's energy bills and allows them to resell the surplus power production to the companies.
You can also secure favorable and economical financing options through Property Assessed Clean Energy, PACE, which ensures solar energy is accessible within the state.
Increase in Home Resale Value
The average home value is $249,900, and installing a solar power system will increase its value by $10,246. However, this is only beneficial to residents who make outright purchases for their systems or use solar loans. Financial options, like power purchase agreements and leases, may not provide the same benefit.
Clean and Renewable Energy
Converting to solar energy will benefit you with a clean environment free from water and air pollution.
What Is the Cost of Solar Panels in Arkansas?
The average solar panel cost in Arkansas is $2.14 per watt. Most residents in Arkansas install a solar panel system of 11 kilowatts for an average power bill of $110. With these figures, Arkansas's average solar panel cost goes for $19,558 after a federal tax credit. However, you cannot rely on this estimate, since several factors will influence your home's total energy cost.
Are Solar Panels Worth It in Arkansas?
Solar equipment in Arkansas is relatively affordable. The state's energy consumption and sunny days are above average, which makes it a good option for most residents. However, not everyone will find it ideal, so you need to determine the value of the panels to your home before you make your decision.