Alabama is a fantastic place to use residential solar panels because of its warm summer weather and expanding economy. The Yellowhammer State ranks sixth in the nation for energy affordability, cutting your upfront costs and hastening your return on investment. At the same time, the state's utility providers and Montgomery lawmakers continue introducing incentive options. However, picking the best solar company that fits your budget requires time and research. Therefore, we have compiled a list of leading solar companies in Alabama that can respond to your inquiries and provide knowledgeable solutions if you're prepared to go solar.
Solar Companies in Alabama
The following are some of the best solar companies in Alabama.
Solar Technology Alabama
Solar Tech Alabama is a local installer with over ten years of experience operating only in Alabama. Because they are locals, their experts can customize your system properly to save costs while offsetting the region's higher-than-average electricity expenditures. Many of the solar panel brands this company carries have above-average efficiency ratings, which can help you cut off your high electric bills and save you more money over time.
In comparison to other local providers, this one provides more solar services. These include installing panels and batteries, solar refrigerators, and even solar water heaters. Solar Tech has also installed some of Alabama's biggest grid-direct solar power plants. GRID-TIE solar systems collect solar energy from the sun and transform it into electricity. They are also referred to as grid-interactive or grid-direct systems.
Southern Solar Systems
The renewable energy solutions that Southern Solar specializes in include geothermal heat pumps, commercial solar photovoltaic, and residential solar photovoltaic. Additionally, Southern Solar provides options for solar water pumping and hot water.
They provide full turnkey installations for all the technologies above. Southern Solar serves the whole southeastern United States from its conveniently located headquarters in Huntsville, Alabama. To ensure success, Southern Solar's founders, who have years of experience in the solar industry, put their knowledge and skills to use in creating every system.
SunPower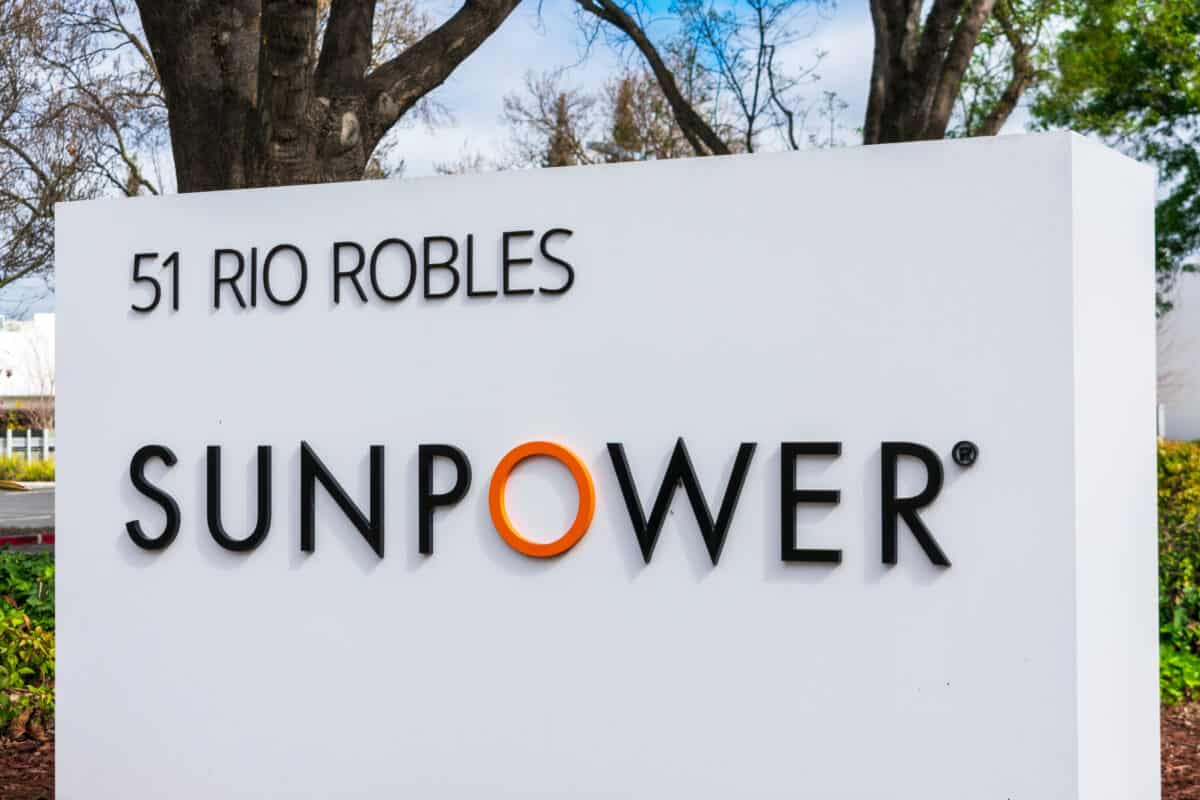 SunPower offers one of the industry's most thorough warranty programs, which includes coverage of 25 years for labor, equipment, and panel efficiency. But the most crucial of these guarantees is the craftsmanship guarantee, which guards against problems during periods of intense rainfall or tornado brought on by flaws during the installation. 
The company is popular for producing some of the best solar panels. Compared to the norm of roughly 20%, their panels offer an efficiency of 22.7%. This seemingly insignificant variation can significantly impact Alabama, where energy use is far above average, requiring more solar energy to offset.
SunPower additionally accepts various payment methods to make solar energy accessible to everyone. These payment methods include cash purchases, power purchase agreements (PPAs), leases, and loans.
Eagle Solar and Light
One of the few solar companies in Alabama that can compete with SunPower in terms of warranty protection is Eagle Solar and Light. It offers exceptional 25-year guarantees on panel efficiency, installation work, and equipment. Alabama's effectiveness and craftsmanship warranties are crucial because of the possible storm and tornado damage. This company's highly skilled and certified personnel provide even more assurance that the panels will be placed appropriately and withstand the elements.
Eagle Solar & Light offers expertise and customer services that most installations in the area don't, even though it isn't quite as seasoned as some other businesses with 10+ years of experience. In addition, the company has bagged several awards for its services, including the 2018 clean energy innovator award and the Rooftop Solar Project of the Year Award in 2021.
Creative Solar USA
Creative Solar offers a 25-year leak-free warranty on all of its PV systems apart from the 25-year manufacturer's warranty provided for the machinery and production. This is an exceptional service provided by the solar company, and it is especially helpful in Alabama, where the annual rainfall average is significantly higher than the national average.
Even in Alabama, where energy use is more than average, Creative Solar carries several of the best solar panel brands, most of which have efficiency ratings that are above average and can assist in optimizing savings. Also offered by this company is a nice selection of services. These include electrical contracting, community solar, and panel and battery installation. This is the most popular combination of services requested by Alabamans. Although the company only provides a five-year workmanship warranty, the protection against roof leaks makes up for it and makes the company worth considering.
Types of Solar Systems for Residential Use
Before opting for solar, you must understand which one suits your needs. There are three kinds of solar panels, and you can choose the one that is best for you based on your home design and budget. Here are the three types.
Monocrystalline
Monocrystalline solar panels will perform best in Alabama's hot summers. They have a single silicon crystal inside each black-hued cell, which means a compact array can produce more energy. Due to their more complicated manufacturing process, they initially cost more, but because of their efficiency, you will spend less money overall.
Polycrystalline
Polycrystalline panels can be identified by their navy blue hue. These panels use composite cells made from several silicon fragments per cell, which results in reduced production waste and a lower starting price. Although polycrystalline panels can be used to design a reasonably efficient system, they have a larger physical footprint than a monocrystalline panel with similar capabilities.
Thin-Film
In Alabama's more "partly sunny" regions, thin-film panels are the best choice. They function with various roof shapes and maintain their performance in varying temperatures. Different metal alloys are used in thin-film solar panels instead of silicon crystals. Some homeowners prefer them because of their lighter weight and ability to fit on non-rectangular roofs. Others choose them because of their improved low-light capabilities and increased heat resistance. Even though some thin-film panel designs are almost as energy efficient as polycrystalline ones, others are much less effective or have incredibly short lifespans.
Facts About Solar Energy in Alabama
Let's look at some figures about the use of solar energy in Alabama.
Alabama generates around 11MW of household solar energy utilized by 14,710 residences. The number keeps growing daily.
 The annual energy expense for a typical family without solar is roughly $2,046.
The average payback period for a five-kilowatt solar installation in Alabama is 8.7 years. As a result, your energy cost would decrease by $1,121.12.
Alabama's solar energy sector has employed over 700 people. As solar companies expand and technology advances, more jobs will be added.
A typical new house-sized solar array in Alabama costs $21,848 and has an 8.9kW maximum rating.
Before any benefit programs, a solar panel system in Alabama typically costs around $28,175. This cost is based on the assumption that you spend about $2.45 per watt locally and require an 11.5kW PV system to balance your above-average electricity usage completely.
What to Consider When Choosing a Solar Installer in Alabama
You should consider a few things when picking a solar installer in Alabama. Here are some of them.
Warranty Coverage
Alabama's homes and solar power systems are susceptible to unique weather conditions that put them at risk, including heavy rain and tornadoes. Thus, a company that offers a good warranty for the equipment and workmanship eliminates the repair and replacement cost on your part. It also gives you peace of mind that your system is in good hands. 
Solar Battery Installations
Take into account a company that installs batteries alongside the PV panel. This implies that you won't be paid for any extra energy you produce; instead, it will all be given to the grid. You won't have energy credits to balance electricity use at night or on cloudy days if you don't have net metering benefits, which lowers your long-term energy savings. Batteries can help you save and use surplus electricity when required rather than purchasing from the grid.
Panel Brands
High-efficiency solar panels are much more likely to meet Alabama's above-average electricity demand. Meeting the demand means lowering your electricity costs and gradually saving more money. Choose a company that uses high-efficiency panels. Brands like SunPower (Maxeon), Qcell, and Trina Solar work well.
Experience
Give preference to companies with not less than 5 years of industry experience. New companies can encounter problems during installation, leaving you vulnerable to tornadoes or heavy rain damage. Choosing a seasoned company will help you avoid problems brought on by inexperience, and established businesses are also more likely to remain in operation, meaning they can uphold your warranties.
Final Thoughts
These are the companies that offer solar services in Alabama. Try contacting several of them to obtain multiple quotes. Three vendors offering the same solar array at three different pricing points will often result in price differences of hundreds or sometimes thousands of dollars. Even if Alabama doesn't have a lot of solar contractors, it's a good idea to request free quotes from those available before selecting the one that serves your needs and offers the most competitive pricing.