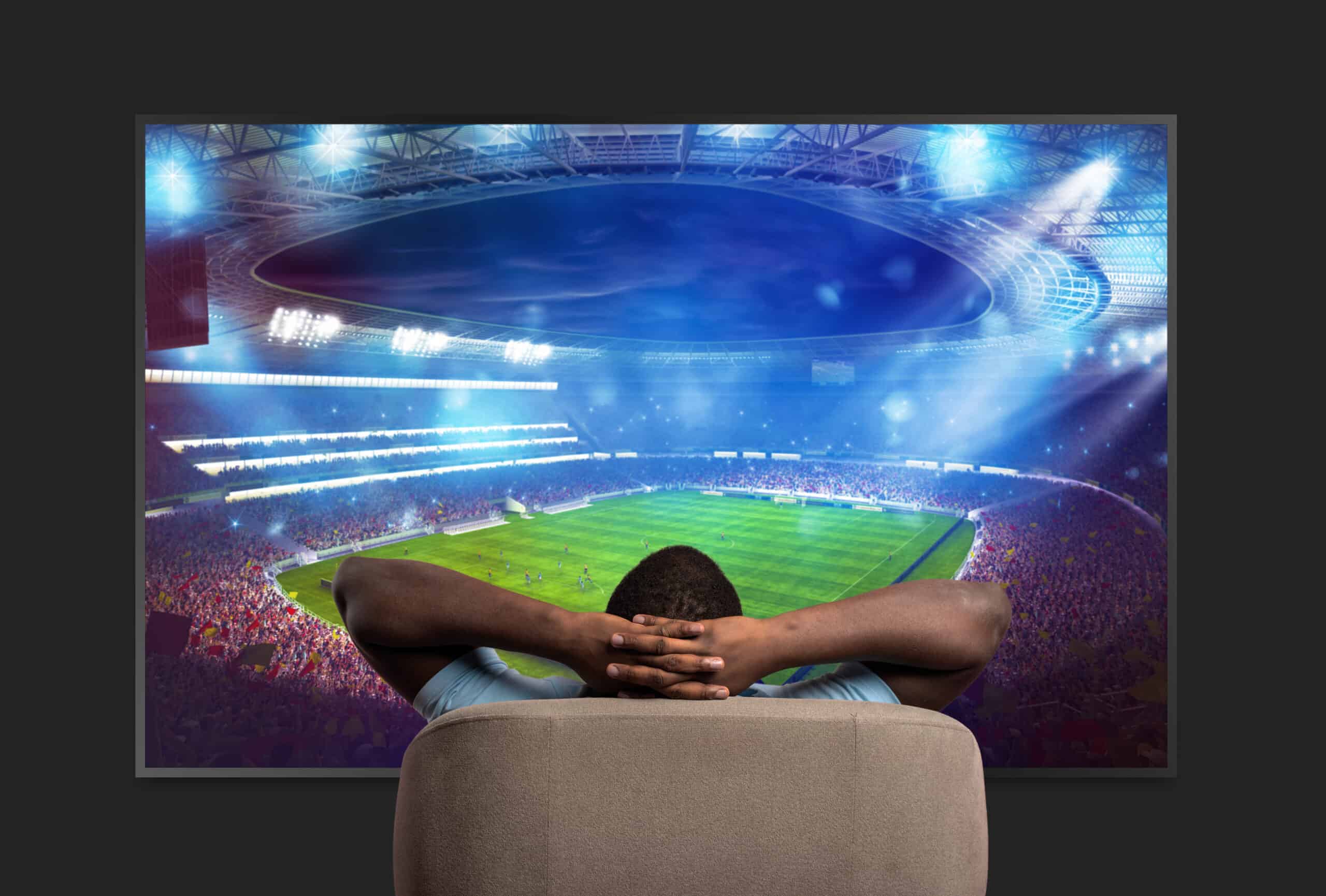 High Dynamic Range (HDR) TVs have taken the market by storm, offering viewers an incredible viewing experience. HDR technology enhances your TV screen's contrast, color, and brightness levels to bring images to life as never before. Whether you're gaming, watching movies, or simply streaming your favorite shows, HDR offers an immersive and vivid viewing experience. Now is an ideal time to upgrade and buy an HDR TV.
If you're searching for a new TV or looking to enhance your current setup, HDR technology offers numerous advantages that are too good to ignore. Learn why HDR is considered to be the future of television viewing and why now is an ideal time to buy an HDR TV set.
An Overview of HDR TV Technology
HDR TV technology creates an immersive viewing experience by expanding brightness, color, and contrast ranges. It simulates more closely what human eyes perceive than traditional displays.
HDR TV technology employs a wider color gamut. This allows a greater range of colors to be displayed on-screen, creating more accurate and realistic images with brighter highlights and deeper blacks. Likewise, this technology increases overall brightness levels for an eye-catching three-dimensional effect.
To fully experience HDR, it's necessary to have both an HDR-capable television and an accessible source of HDR content, such as Blu-Ray discs or streaming services like Netflix or Amazon Prime Video. Video games may also support HDR.
Different HDR formats exist, each with their own set of standards. The three most prevalent are HDR10, Dolby Vision and HLG. HDR10 is a widely adopted open standard while Dolby Vision offers additional features like dynamic metadata. HLG was specifically created for live broadcasting applications.
Reasons to Buy an HDR TV
Unlock a whole new level of detail and clarity with HDR TV. Explore a wider spectrum of colors and brightness levels that bring movies and shows to life. Whether that means fast-paced action scenes or tranquil sunset scenes — HDR offers an immersive viewing experience! Here are a few more reasons to upgrade to an HDR TV.
Brighter and More Vivid Colors
High Dynamic Range (HDR) technology is revolutionizing how people watch television. HDR provides brighter, more vibrant colors, which bring movies and TV shows to life more effectively than ever before. If you're considering upgrading your setup, here are three compelling arguments in favor of HDR:
At its core, HDR improves the color quality of your television screen. This means that colors look more lifelike and vibrant. Therefore, creating an immersive viewing experience whether you're watching a nature documentary or a Hollywood blockbuster. HDR colors will jump off the screen like never before, making you feel like you are part of the action yourself.
HDR provides a wider range of brightness levels, giving you greater detail in the screen's brightest and darkest parts. This is especially beneficial when watching movies or TV shows with scenes featuring both sunlight and dark shadows. HDR will enable you to appreciate all these details more vividly, making your viewing experience all the more cinematic.
Improved Contrast Ratio
Contrast ratio improvement is one of the primary advantages of purchasing an HDR TV. Contrast ratio refers to the difference in brightness between the lightest and darkest areas in an image. Therefore, a higher contrast ratio provides more vibrant and realistic imagery with enhanced details in both bright and dark areas.
HDR televisions boast an improved contrast ratio compared to conventional models. Their innovative technology provides for much greater brightness levels, giving images greater detail and clarity. Thus, creating a vivid viewing experience with brighter highlights and deeper blacks.
With traditional TVs, bright areas may appear washed out while dark ones can seem murky or indistinct. With HDR TVs, however, their increased contrast ratio allows more details in bright areas and deeper blacks in dark ones to show through, creating an immersive viewing experience when watching movies or playing video games. Its wider range of brightness levels also enables more accurate and vivid representation of color, thus giving a more lifelike image. This is ideal for content with vibrant hues like nature documentaries or animated movies.
Wider Color Gamut
A wider color gamut is one of the main draws to purchasing an HDR TV. A wider color gamut means your television can display a wider spectrum of hues. Traditional TVs are limited when it comes to the colors they can display. With HDR, you will gain access to an entirely different world of hues you never knew existed, creating a more enjoyable viewing experience. Images appear more vivid, brighter and lifelike while helping bring out details that would otherwise be missed with standard color gamut TVs.
A wider color gamut likewise enables you to see more details in shadows and highlights, making images appear three-dimensional. You'll even be able to discern more depth between darker and lighter areas, creating images that look more lifelike and realistic.
As touched on above, a wider color gamut also ensures that your TV displays more accurate colors, delivering a more natural and lifelike picture. This is achieved because there is a larger number of color values available. Hence, your display is more easily able to duplicate colors found in real life, leading to a more precise representation and more vivid details that come through on-screen.
For an immersive viewing experience, HDR televisions with wide color gamuts may be your ideal solution. Their wider color gamut enables viewers to appreciate more details in shadows and highlights while viewing more accurate colors for a more natural and realistic picture. So, if you want great picture quality, an HDR television with a wide color gamut should be your top pick.
HDR Upscaling for Standard Dynamic Range Content
As we have shown, HDR TVs provide a more vibrant and lifelike viewing experience compared to standard dynamic range televisions. One reason to purchase an HDR TV is its ability to upscale standard dynamic range content to HDR. Therefore, even if there's no HDR content to watch on your television screen, your HDR TV can still make the most out of what there is.
HDR upscaling is a complex process involving analyzing standard dynamic range content and adapting it to match HDR standards. This may involve expanding its color gamut, increasing the contrast ratio, and optimizing brightness levels. Ultimately producing an engaging viewing experience that brings out all aspects of its original creation.
An HDR TV equipped with upscaling technology can make an immense difference to your viewing experience, even without access to much HDR content. Standard dynamic range content may appear dull and flat on an HDR TV. Still, by upscaling, images become much more vibrant and lifelike with colors appearing more accurate, shadows deeper, and highlights brighter. As a consequence, bringing out all those details that were once hidden in shadows.
HDR upscaling also extends the lifespan of your television set, keeping up with new technology as more HDR content becomes available without needing to replace it with new models as they emerge. Your HDR TV with upscaling technology will continue providing an outstanding viewing experience even as technology changes over time.
Better Reflection Handling
HDR TVs offer enhanced reflection handling, making them the ideal choice for anyone seeking an outstanding viewing experience. Reflections can be a major distraction when watching television in rooms with many windows or lights. Their reflection can obscure your vision of the action happening on-screen. With HDR technology, you can enjoy a clearer picture even in bright rooms.
HDR TVs feature advanced anti-reflective coatings that reduce the amount of light that reflects off their screens, helping to mitigate glare and making what's happening on screen easier to see. As noted, these TVs typically also come equipped with higher contrast ratios, enhancing picture details. For that reason, it makes viewing even in bright rooms simpler while making colors more vivid and lifelike. This an excellent option for anyone seeking a premium viewing experience.
HDR televisions also make an excellent choice for handling reflections due to the wider color gamut described above. This means they display more colors, making it easier to identify details in the scene even in bright rooms, thus enriching the overall viewing experiences. HDR is, therefore, an excellent way to enjoy high-quality entertainment viewing experiences.
Better Viewing in Bright or Well-Lit Rooms
HDR technology is a key differentiating feature that sets modern TVs apart. HDR enhances viewing by offering more vivid, lifelike pictures. This invaluable viewing experience should make purchasing an HDR TV an essential choice, especially in bright or well-lit rooms.
Traditional TVs struggle to display details in bright or well-lit rooms due to not having the capability of recreating real-world brightness and contrast levels accurately. In contrast, HDR TVs produce brighter whites and deeper blacks for more vivid and realistic images.
Additionally, HDR technology combines a wider color gamut with higher peak brightness. The wider spectrum of colors with the increased peak brightness allows brighter highlights and more detailed images even in bright rooms.
Summary
Buying an HDR TV is an intelligent choice for various reasons. The benefits are many, from its ability to display vibrant and vivid colors to providing an exceptional viewing experience. HDR technology has come a long way. Now allowing for immersive and lifelike picture quality, whether it be movies or gaming. HDR offers something unlike any other and should become part of your viewing experience sooner rather than later. If you buy an HDR TV today, you can witness for yourself the difference it makes in viewing experiences.