Key Points
Smart TVs can pose privacy concerns as they collect data on your viewing habits, potentially sharing it with advertisers and third parties without consent.
Security risks are higher with Smart TVs due to their lack of advanced security measures, making them a target for hackers.
Smart TVs can become outdated quickly, leading to performance issues or lack of support for newer apps and services.
In the world of technology, things are ever-changing, and new innovations are constantly emerging. One such innovation that has taken the world by storm is the Smart TV. Though these devices offer a plethora of features and convenience, there's a growing consensus that you might want to avoid a Smart TV. This article will delve into the reasons behind this surprising recommendation.
Smart TVs have gained popularity due to their ability to connect to the internet and offer a range of applications, much like a smartphone. However, just because they can do all these things doesn't mean they're always the best choice for your living room. In this article, we'll explore the top reasons why you should think twice before purchasing a Smart TV and provide you with some compelling alternatives.
Some Background on Smart TVs
Smart TVs are a type of television that can connect to the internet and run a variety of applications, similar to a computer or smartphone. They feature an operating system that allows for the installation of apps to stream video, play music, or even browse the web.
Smart TVs are essentially a fusion of computers and traditional televisions. They can hook up to the internet via Ethernet or Wi-Fi, providing access to a wide range of online content. These TVs can play content from streaming services like Netflix and Hulu, connect to social media sites, and even allow for video calls on your TV.
Samsung is often credited with introducing the first Smart TV in 2008, although the concept was relatively basic and lacked the rich functionality we associate with today's Smart TVs. Over time, other manufacturers such as LG, Sony, and Panasonic joined the market, each adding their own enhancements and proprietary operating systems.
Despite their attractive features, Smart TVs have also sparked controversy due to potential privacy and security concerns. They have become the center of discussions on data collection and targeted advertising. Further, because they rely on software that needs to be updated regularly, they can quickly become outdated, leading to performance issues or a lack of support for newer apps or services. Therefore, while Smart TVs have grown in popularity for their convenience and versatility, they are not without their drawbacks.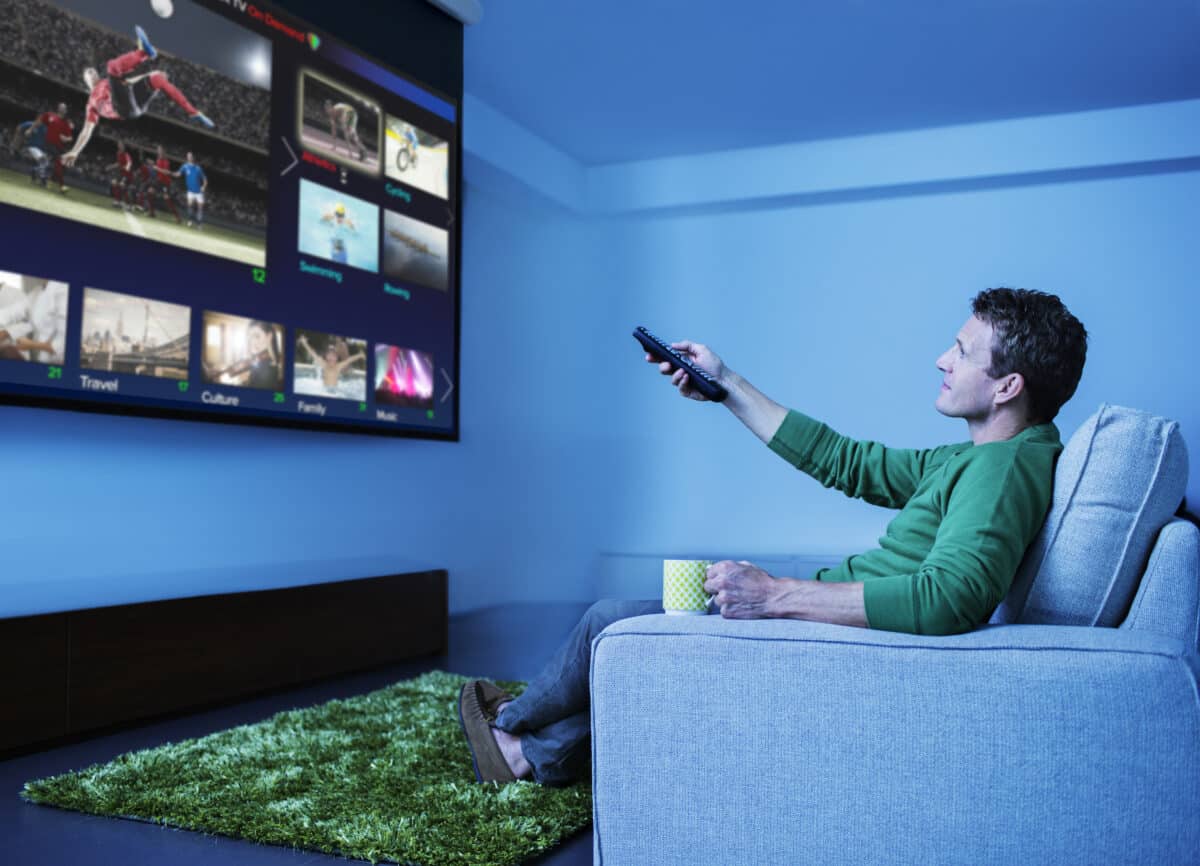 The Top 10 Reasons to Avoid a Smart TV Today
Despite the allure of these high-tech products, there are legitimate reasons to reconsider purchasing a Smart TV. Here are the top ten reasons why you might want to avoid a Smart TV today.
Reason 1: Privacy Concerns
The first concern with Smart TVs is the potential violation of your privacy. These devices collect data on your viewing habits, which allows them to suggest relevant content. While this might seem like a useful feature, the data collected isn't always confined to your TV. It could be shared with advertisers and other third parties without your explicit consent, leading to privacy concerns.
Reason 2: Security Risks
Smart TVs are essentially computers with access to a variety of personal information. However, they often lack the advanced security measures that are standard on actual computers. This makes them a potential target for hackers. If they compromise your Smart TV, hackers could gain access to your personal information or even control your device.
Reason 3: Dependence on Internet Connection
Smart TVs rely heavily on internet connectivity to offer their wide range of services. Without a fast and stable internet connection, your Smart TV's may experience significantly reduced performance. You may experience lag or buffering while streaming, and some features may not work at all.
Reason 4: Obsolescence
As with all technology, Smart TVs can become outdated relatively quickly. Manufacturers frequently update the apps and software used by Smart TVs, and sometimes older models may not support these updates. This could mean you're forced to buy a new TV or miss out on new features and improvements.
Reason 5: Cost
Smart TVs are typically more expensive than standard TVs. While they do offer more features, not everyone will use these additional capabilities. If you already have a device capable of streaming content, like a gaming console or a Roku, then a standard TV could suffice.
Reason 6: Complex User Interfaces
While some Smart TVs are user-friendly, others have complex interfaces that can be difficult to navigate, especially for those who aren't tech-savvy. This can make the user experience quite frustrating.
Reason 7: Limited App Selection
Although Smart TVs offer a range of apps, the selection can often be more limited compared to other streaming devices. Not all streaming services are available on all Smart TV platforms, and there may also be delays in getting certain services on your device.
Reason 8: Decreased Lifespan Due to Extra Components
The lifespan of a smart TV can be shorter than that of a regular TV due to the extra components it includes. These additional features, such as inbuilt Wi-Fi and complex circuitry, can potentially break down and cause the TV to malfunction. This could lead to more frequent replacements compared to a regular TV.
Reason 9: Dependence on the Manufacturer's Ecosystem
When you buy a smart TV, you're buying into the manufacturer's ecosystem. This means that what the manufacturer supports largely dictates the apps and services available to you. Unlike external streaming devices where you can switch between different platforms, with smart TVs, you may be stuck with what's available from your manufacturer.
Reason 10: Higher Energy Consumption
Smart TVs typically use more power than traditional TVs do due to their additional features and capabilities. This not only has environmental implications but can also lead to higher energy bills over time. While the difference may not be enormous, it's another factor to consider when thinking about the overall cost of owning a smart TV.
Alternatives to Smart TVs
While Smart TVs may not be the right choice for everyone, that doesn't mean you have to give up on the convenience and capabilities they offer. There are plenty of alternatives that provide similar functionality without the associated drawbacks. Here are three compelling alternatives to consider when avoiding Smart TVs.
1. Streaming Devices (Roku, Amazon Fire Stick, etc.)
One of the simplest and most cost-effective alternatives to a Smart TV is a streaming device. Devices like Roku, Amazon Fire Stick, or Google Chromecast are inexpensive and plug directly into your TV's HDMI port. These devices can turn any TV with a HDMI input into a "smart" TV, giving you access to streaming services like Netflix, Amazon Prime Video, Hulu, and many more. Streaming devices are typically easy to navigate and update automatically. This ensures you always have access to the latest features and security patches.
Excellent Value
Roku Express 4K+
Stream content in 4K with HDR to any TV in your home
Dual-band 802.11ac Wi-Fi ensures a steady connection
Access to more than 20,000 downloadable apps
Voice Remote control
We earn a commission if you make a purchase, at no additional cost to you.
Best Value
We earn a commission if you make a purchase, at no additional cost to you.
2. Gaming Consoles
If you already own a gaming console like a PlayStation, Xbox, or Nintendo Switch, you might not need a Smart TV. Most modern gaming consoles support a range of streaming services and can even browse the web. They also offer better performance and security than most Smart TVs, and with a gaming console, you get the added benefit of being able to play video games.
Best-Selling Hybrid Console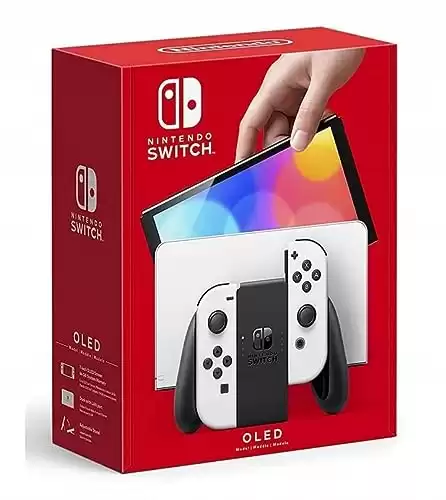 We earn a commission if you make a purchase, at no additional cost to you.
3. Smart Blu-Ray Players
A Smart Blu-Ray player can be a great alternative to a Smart TV. Much like streaming devices, these players connect to your TV and provide access to a variety of apps and streaming services. As an added bonus, they also play Blu-ray discs, DVDs, and CDs, adding a level of versatility that other devices can't match.
Blu-Ray Player
We earn a commission if you make a purchase, at no additional cost to you.
4. Home Theater PCs (HTPCs)
A Home Theater PC (HTPC) is a dedicated computer that connects to your TV. This offers the ultimate flexibility and customization, allowing you to stream content, browse the web, and even run computer software on your TV. An HTPC can be a bit more complex to set up and manage than other options, but it provides unmatched functionality.
Home Theater PC
Intel NUC NUC11PAHi5 Mini PC
Resolution: 3.8K pixels UHD
Connectivity: Wi-Fi 6, Bluetooth 5.2
Size: 117*112*51mm
CPU: Intel's 11th gen core i5 4.2GHz
We earn a commission if you make a purchase, at no additional cost to you.
In conclusion, while Smart TVs have their appeal, they aren't the only way to access streaming content and smart features on your TV. These alternatives offer an outstanding balance between functionality, cost, and security. However, the best choice for you will depend on your specific needs, budget, and technical expertise.
Why You Should Avoid a Smart TV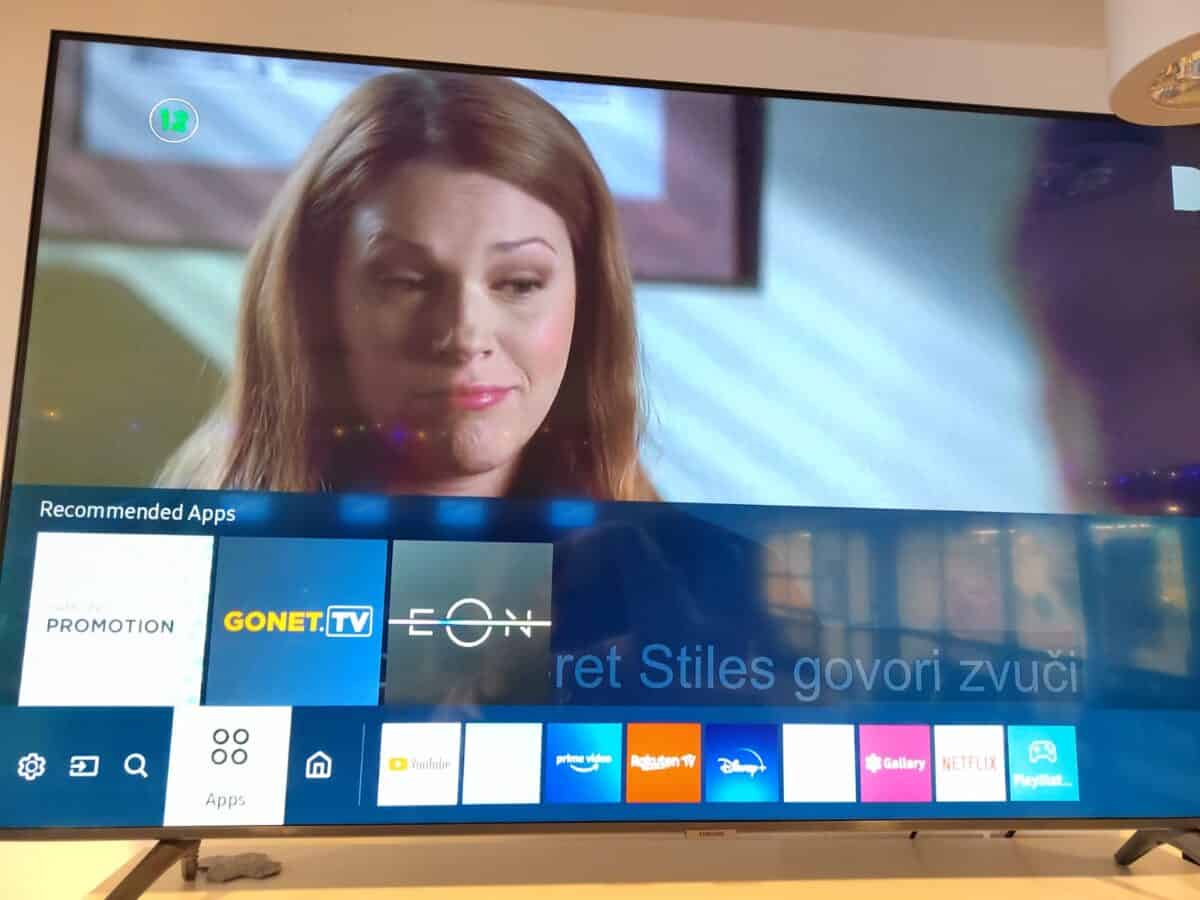 When you're shopping for a new TV, it can be tempting to go for a Smart TV with its impressive features and sleek design. However, behind the allure of these devices, there are several reasons why you might want to reconsider this decision.
First and foremost, Smart TVs are often more expensive than their non-smart counterparts. The added cost goes towards the smart capabilities. However, these features can be achieved through much cheaper, standalone devices, such as streaming sticks or gaming consoles.
Secondly, privacy and security concerns are significant with Smart TVs. We connect them to the internet but they often lack the robust security measures that other devices have. This subsequently makes them a potential target for hackers. Additionally, some Smart TVs collect data about your viewing habits, raising questions about privacy.
Lastly, Smart TVs have a tendency to become outdated quickly. As technology advances, so does the software running these TVs. Updates may not be frequent or might eventually stop altogether, leaving your TV with outdated software. Unlike a streaming device that you can easily upgrade, a Smart TV is a large and costly item to replace.
Considering these factors, it's worth thinking twice about whether a Smart TV is the best fit for your needs.
How to Make a Smart TV Safer
If you already have a Smart TV then you might be wondering if there are any steps that you can take to protect it from potential security threats. The good news is that there are a few things that you can do, although the best way to avoid the risk entirely is to purchase a regular TV or one of the other options that we have discussed.
That said, you can disable automatic content recognition (ACR) which will prevent your smart TV from tracking what you are watching and retaining the information. You should also always ensure that you only ever install apps from a trusted and secure source which will reduce the chance of you accidentally installing something more nefarious. Furthermore, the use of a VPN will help you to maintain your privacy and make it more difficult for hackers to access your device by encrypting your internet connection.
Summary Table
| Reason | Concern |
| --- | --- |
| 1 | Privacy Concerns |
| 2 | Security Risks |
| 3 | Dependence on Internet Connection |
| 4 | Obsolescence |
| 5 | Cost |
| 6 | Complex User Interfaces |
| 7 | Limited App Selection |
| 8 | Decreased Lifespan Due to Extra Components |
| 9 | Dependence on the Manufacturer's Ecosystem |
| 10 | Higher Energy Consumption |