Launched on January 26th, the Razer Edge promises to be the ultimate gaming tablet that will revolutionize the gaming experience. However, is it really worth the hype? While some may argue that the Razer Edge is a game-changer, others have been quick to point out its flaws. Let's dive deep into the seven best reasons to avoid a Razer Edge. From its horrible screen ratio to its steep price tag, we'll explore all the factors that make this device a less-than-ideal choice for gamers and tech enthusiasts alike.
So, before you make your next big purchase, read on to find out why the Razer Edge might not be the device for you.
Quick Facts
Feature
Razer Edge Wi-Fi
MSRP
$399.99
Chipset
Qualcomm Snapdragon G3x Gen 1
Screen
6.8-inch FHD+ AMOLED 144Hz
RAM
6 GB LPDDR5
Storage
Internal: 128 GB (UFS 3.1)
External Memory Support: MicroSD (Up to 2 TB)
Audio
Two-way speakers with two digital microphones
THX Spatial Audio
Camera
Front-facing: 5MP, 1080p @60fps
Battery
5,000mAh
Connectivity
Wi-Fi 6E, Bluetooth 5.2, USB Type C,
3.5mm Headphone Jack (via controller)
Dimensions
260 x 85 x 11 mm
Weight
264 g (tablet only), 401 g (with a controller attached)
Controller
Razer HyperSense haptics powered via USB-C, Two analog sticks, Two triggers, Eight buttons, One D-pad, Two bumpers, and Two programmable buttons
Content
Razer Edge Wi-Fi Razer Kishi V2 Pro
Horrible Screen Ratio
The Razer Edge is a powerful gaming handheld with a lot to offer, but it also has some flaws. Consequently, one of the biggest problems is the 20:9 aspect ratio of the display. Thus, this results in a lot of wasted space, and it can also lead to content being cut off at the edges.
In our research, we found that the 20:9 aspect ratio was a major distraction for many users. Comparatively, this means that the screen is 11% wider than it is tall. When playing games, users often found themselves having to zoom in or out in order to see the action clearly. This was deemed especially frustrating, especially when playing first-person shooters, where every pixel counts.
Additionally, the 20:9 aspect ratio also made it difficult for users to watch videos. Many videos are formatted in 16:9, which means that they were either letterboxed or pillarboxed on the Razer Edge. Ultimately, this made for an unpleasant viewing experience for reviewers.
Steep Price Tag
When it comes to gaming tablets, the Razer Edge is often touted as one of the best options on the market. However, in our experience, one of the biggest reasons to avoid buying a Razer Edge is its steep price tag. At $399.99 for the Wi-Fi model and $360 for the 5G version, the Razer Edge is significantly more expensive than other gaming options on the market. When compared to smartphones like the Samsung Galaxy S23 Ultra, Asus ROG Phone 5s, and One Plus 10 Pro, which also offer controller attachments, there is no added value to the Razer Edge.
The Razer Edge boasts impressive features, such as a 6.8-inch FHD+ AMOLED 144Hz screen, 6GB LPDDR5 RAM, and 128GB UFS 3.1 internal storage. However, these features can also be found on smartphones, making the Razer Edge's high price tag difficult to justify.
Furthermore, the Razer Edge requires separate purchases for the controller, which includes
Two analog sticks
Eight buttons
Two triggers
One D-pad
Two bumpers
Two programmable buttons
Consequently, this means an additional cost, making the total price of the Razer Edge even higher.
Huge Bezels
When it comes to the Razer Edge, one of the biggest issues reported by users is the huge bezel problem. While the tablet itself is sleek and modern in design, the thick bezels surrounding the screen are a major drawback that can detract from the overall user experience.
The large bezels on the Razer Edge make it difficult for users to fully immerse themselves in games or videos, as the screen real estate is limited by the surrounding border. Consequently, it was seen as especially frustrating, given the high-quality AMOLED screen and fast refresh rate of 144Hz.
Furthermore, the bezel takes up precious space that could be used for additional features or even a larger screen. So save yourself the mind-boggling frustration and opt for a tablet with a more modern design and better screen-to-bezel ratio.
Slow and Poor Software Support
Slow and poor software support with the Razer Nexus App is one of the best reasons to avoid buying a Razer Edge. Despite the various features, we found the Razer Nexus App was considered to be very slow and frustrating to use. Users reported that transitioning between different menus and options was not seamless, and the app often crashed or failed to respond to touch inputs. Thus, this issue was further exacerbated by the lack of timely updates and bug fixes from Razer.
This slow and poor software support no doubt greatly affects the overall gaming experience on the Razer Edge. Consequently, this makes it a suboptimal choice for gamers who want smooth and hassle-free gameplay. Therefore, if you are in the market for a gaming tablet, we recommend looking elsewhere to avoid the frustrations of the Razer Nexus App.
Limited Camera Capabilities
When it comes to handheld gaming devices, camera capabilities are not always the top priority for consumers. However, the limited camera features of the Razer Edge may be a dealbreaker for some. The Razer Edge lacks a forward-facing camera, consequently, this will make it difficult to take selfies or video chat with friends while gaming.
Additionally, the rear camera only has 5MP, which pales in comparison to the camera capabilities of other handheld gaming devices on the market. Compared to alternatives like the Steam Deck, which features a 2MP front-facing camera and an 8MP rear-facing camera, the Razer Edge falls short in this aspect.
Limited Chipset
When considering a gaming tablet, the Razer Edge may seem like a great option. However, one of the most significant issues reported was the limited chipset problem.
The Razer Edge comes equipped with a Qualcomm Snapdragon G3x Gen 1 chipset, which is outdated and limited in terms of performance. This chipset is present in both the Wi-Fi and 5G versions of the tablet, making it a persistent problem. The limited chipset causes the tablet to struggle with running high-end games. Consequently, this results in poor graphics and slow performance.
This problem is further compounded by the fact that the Razer Edge only comes with 6GB or 8GB LPDDR5 RAM and 128GB UFS 3.1 internal storage. While the tablet does support external memory via microSD, the limited chipset means that even with expanded storage, the tablet will still struggle with demanding games.
Battery Life
One of the biggest drawbacks of the Razer Edge is its battery issues. During gaming sessions, the Razer Edge's battery has been shown to last for 8-9 hours while streaming using cloud gaming or other services, which is commendable. However, one user reported that when playing more demanding games, the battery life dropped by 15-20% every hour.
However, the major caveat with the Razer Edge is its standby endurance. When left alone with the Kishi V2 Pro attached, standby battery life is significantly reduced, with some users reporting a loss of at least 20% every 12 hours while it sat untouched. This is in stark contrast to competitors like the Logitech G Cloud, which sat comfortably at 86% after three days of standby, while the Razer Edge was totally dead.
Alternatives to the Razer Edge
If you've decided to avoid the Razer Edge, here are a few alternatives to consider:
Best Overall: Steam Deck
The Steam Deck is a handheld PC gaming console developed by Valve. With Valve's SteamOS, users can run Windows games and applications.
Lots of Storage
We earn a commission if you make a purchase, at no additional cost to you.
Best Performance: Logitech G Cloud
Logitech's G Cloud is a handheld gaming console with a library of games housed in the cloud. It is compatible with Xbox Cloud Gaming Beta, as well as NIVDIA GeForce NOW.
Best for Gamers on the Go: Nintendo Switch
The Nintendo Switch is a hybrid gaming console. You can play in TV mode, tabletop mode, or handheld mode, which allows you to take it with you.
Best-Selling Hybrid Console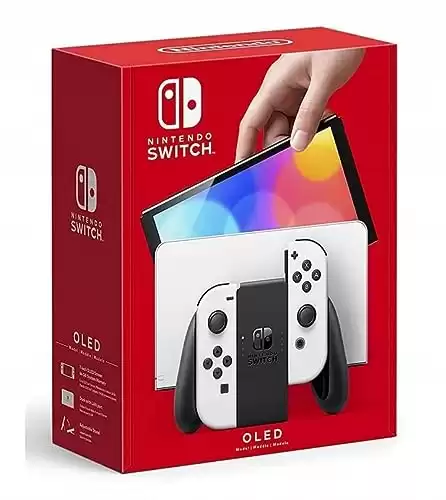 We earn a commission if you make a purchase, at no additional cost to you.
Final Thoughts
The seven best reasons to avoid the Razer Edge above prove it's not the best option for those seeking a high-quality gaming experience. With its limitations in terms of performance, portability, and battery life, it is important to consider alternatives that better suit your needs. We strongly advise you to explore other options available in the market that provide superior gaming performance and features. Don't settle for less than what you deserve, choose wisely and invest in a gaming device that truly delivers.