Key Points
Plasma TVs can last over 30 years when watched for five hours daily, but they are becoming obsolete due to competition from LCD and OLED displays.
Fujitsu pioneered mass Plasma TV production in 1997 with a 47-inch screen, and in 2010, Panasonic unveiled a 152-inch 3D Plasma display, the largest in the world.
Plasma TVs have issues such as glare and image reflection, phosphor lags, image retention, burn-in, altitude malfunctions, and poor energy efficiency.
Plasma TVs were the entertainment units of choice around 2007. Then, the technology fizzled out owing to increased competition from LCD and OLED displays. In the United States, production stopped in 2014, while the Chinese market laid these units to rest in 2016. The once dominant technology is slowly becoming obsolete. That notwithstanding, you have other valid reasons to avoid a plasma TV today.
Remnant plasma TV units are still on sale. Users seeking these models will benefit from their excellent picture quality. A slim rear projection renders the TV wall-mountable, and you don't experience blurred motion. However, plasma TVs are heavy power consumers. Plasma also manifests burn-in, where ghost images remain on a screen, especially when you keep a fixed image frozen for a while.
A Look at Plasma TV Technology
A plasma TV comprises a flat panel with tiny cells containing ionized gas embedded between two glass sheets. Applying voltage to these cells causes them to emit ultraviolet rays. The rays then pass through another array of rays that converts them into an image. An average plasma TV watched five hours daily can last over 30 years.
The Plasma TVs concept first originated in the 1930s. Plasma technology was first intended for computer education, not entertainment. In 2010 Panasonic Corporation unveiled a 152-inch 3D Plasma display, the largest in the world. Fujitsu pioneered mass Plasma TV production in 1997 with a 47-inch screen.
We've researched and established eight reasons why a plasma TV might not be ideal for your entertainment needs.
Glare and image reflections
Phosphor lags
Image retention
Burn-in
Altitude malfunctions
Heavy and bulky
Poor energy efficiency
Complex repairs
Read on as we delve into each aspect in detail.
Quick Facts
| Feature | Plasma TV |
| --- | --- |
| Screen sizes | 32-inch to 152-inch |
| Contrast ratio | 3,000:1, 5,000:1, 10,000:1 |
| Refresh rate | 60 Hz |
| Average input lag | 34.4 m/s |
| Screen resolution | 852 x 480 for small sets1366 x 768 for larger sets |
| Screen aspect ratio | 16:9 |
| Viewing angle | 160 degrees/160 degrees (Horizontal/Vertical) |
| HDTV capability | HDTV-ready |
| Connectivity | HDMI, D-Sub, DVI |
Glare and Image Reflection
A plasma TV screen reflects images meaning that you will see furniture and even yourself on the screen. Unfortunately, it distracts viewing and diminishes your picture quality due to a poor balance of color and contrast. The problem is most prevalent in well-lit rooms and affects dark images the most.
You are unlikely to notice any reflection when a bright image is on the screen. However, in the event of reflected images, you would watch TV behind closed curtains during the day. In the evening, the corrective measure is to switch off some lights. These are cumbersome knee-jerk reactions and your initial reasons to avoid a plasma TV today.
A permanent solution would be to install an aftermarket or custom-manufactured screen, which is costly. The anti-glare screen works similarly to your smartphone's screen protector. It adheres to your plasma screen, but you can remove it. However, its removal may tear the glare and reflection film or leave a residue that further ruins your viewing experience.
Phosphor Lags
Plasma TVs have another inherent flaw affecting chemical elements in coating TV panels. It occurs as green or yellow trails running behind white bars across the screen. The movement is from left to right. These are phosphor lags or trails. You may not see it often, but you will if you have sensitive eyes.
Running a black-and-white movie on your screen can help you detect phosphor trails. It occurs when you display an image too long, causing the phosphors to overheat and lose luminance. Eventually, a shadow picture appears on the screen and lingers on even after turning off the power.
Image Retention
Image retention is another closely associated aspect that affects plasma screens. You may sometimes confuse it for a burn-in. Highly bright images that remain static on the screen for a long time cause the pixels to build up a charge. It results in a ghost picture on the screen. Mostly, it is a ghostly outline that lingers even after changing the image. However, the phenomenon self-corrects upon the elimination of the bright image. If left unresolved, image retention transforms into screen burn-in.
Burn-In
Burn-in is a pain in the flesh for plasma TV manufacturers. Prolonged display of static images, for instance, when you pause a movie, is the most notorious cause of this phenomenon. Incorrect screen and color intensity adjustment settings are other contributors. Also, gaming with fixed on-screen content damages plasma TV panels.
Efforts by manufacturers to eliminate burn-in have yielded little success. Picture washing, pixel orbiters, and gray pillar boxes are among the methods attempted to no avail. Eradicating a permanent burn-in from an affected screen takes up to 10 hours. Yet, you do not have a full guarantee that it will work. If you presently own a plasma TV, you will notice the exclusion of burn-in screen damages from your product warranty. So, you now have three-in-one reasons to avoid a plasma TV.
Altitude Malfunctions
Altitude, i.e., height above sea level, adversely affects a plasma TV's performance. The TV malfunctions at heights 2,000 meters above the earth's surface. A change in atmospheric pressure is the reason behind it. A pressure difference exists between the gasses inside the plasma panel and surrounding air at high altitudes.
At high altitudes, low air pressure causes plasma panels to emit a humming or buzzing noise. That explains why airplanes use LCD panels whose performance remains unaffected by changes in altitude. For users on land, the TV calibration allows them to function optimally at sea-level conditions. At high altitudes, the set overheats releasing a buzzing sound. The effect also reduces a plasma screen's half-life.
Heavy and Bulky
To understand plasma TV weight issues, we must revisit the design. The weight in plasma TVs comes from glass panels. The design is such that it requires a thick glass wall at the front and a solid metal at the back of the unit. As a result, plasma TVs are thick and heavy, weighing between 23 to 36 kg, or 50 to 80 pounds. The 50-inch variants weigh between 36 kg to 45 kg or 80 to 100 pounds.
Carrying them from a retail store to your house requires special care. You need to exercise more caution when mounting it on a wall. It should remain in an upright position during transport. Laying it flat creates stress on the glass panel and it could break. Conversely, LCD and LED TVs are thinner, lighter, and easily mountable on walls or cabinets.
Poor Energy Efficiency
Compared to LCD and OLED, plasma TVs are power-hungry units that use between 140 to 400 watts per hour of electricity. Out of all other reasons to avoid a plasma TV today, excessive power consumption will surely dent a hole in your budget. For example, according to a study conducted in 2013, a 50-inch LG plasma TV gobbled up $44.65 worth of energy cost in a year or $3.72 per month. In comparison, a similar size Toshiba LED TV incurred an energy cost of $15.72 per year or $1.31 per month.
It all boils down to the television's mode of operation. Plasma TVs comprise tiny gas and electron cells. A flow of electric current causes the electrons to emit ultraviolet rays. These rays convert to light visible to humans. The conversion process is intense and consumes a lot of power. Several hours of screen time has a ripple effect on your electricity bill. In all, a plasma TV has poor energy efficiency.
Complex Repairs
Component failure, power supply, and video processing problems are common with Plasma TVs. Besides, their internal components are complex, making repair work more difficult. Some situations may warrant the replacement of a plasma panel. These are costly and time-consuming, especially since plasma TVs are no longer being made and parts are becoming scarce.
Alternatives to a Plasma TV
Despite the greatness of its technology, leading global electronic manufacturers stopped producing plasma TVs. The risk of permanent burn-ins and image retention saw Plasma being toppled as a leading global TV technology. Besides, high production costs and intense competition meant plasma TVs could not stand a chance. Moreover, modern technology LCD and OLED screens choked and edged plasma out of the way.
Having examined the best reasons to avoid a plasma TV today, it would be best to offer its alternatives. Is LED a worthy choice? What about QLED? The following are plasma TV alternatives.
OLED (Organic Light Emitting Diode) TV
OLED TVs provide excellent viewing at all angles. There are no color and contrast shifts, even at skewed angles. Additionally, OLED screens have pixel refreshers and screen savers to counter burn-in and image retention issues experienced on plasma screens. Besides, they are responsive during gameplay.
Excellent OLED Screen
LG C2 65-Inch OLED evo
Great contrast, deep blacks, and over a billion colors
8 million self-lit OLED pixels
Alpha 9 Gen 5 AI Processor 4K, exclusive to LG, intuitively adapts to what you're watching
LG Game Optimizer mode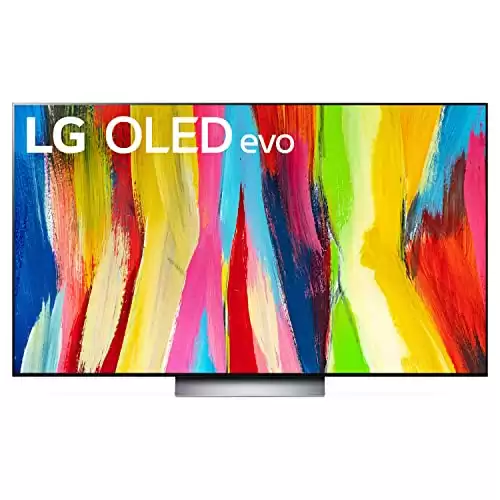 We earn a commission if you make a purchase, at no additional cost to you.
LCD (Liquid Crystal Display) TV
LCD is the other plasma TV alternative that is power efficient and has a thinner display. Its screens have wide viewing angles, accurate colors, and a high contrast ratio. In addition, their quick response time makes for an excellent gaming choice.
Compact RPTV
We earn a commission if you make a purchase, at no additional cost to you.
As of July 14, 2023, this product is currently unavailable on Amazon. Please check back later.
LED (Light-Emitting Diode) TV
Technically, LED TVs are similar to LCD TVs. The only difference is the name. Also, LED screens generate images through small LED lights but with the help of an LCD panel. LED TVs are thinner than plasma TVs and consume less energy.
Best Overall for Gaming
TCL 75″ Class 6-Series 4K Mini-LED TV
4K Ultra HD with 120 Hz refresh rate
Mini-LED backlight technology
Support for Dolby Vision, HDR10, HDR10+, and HLG
Comes in three screen sizes: 55, 65, and 75 inches
Four HDMI inputs and support for 144 Hz VRR
We earn a commission if you make a purchase, at no additional cost to you.
Quantum Dots (QLED) TV
QLED TVs utilize quantum dot technology that produces enhanced screen images. As a result, they have brighter images than the OLED TV. Samsung is the brand that popularized quantum dot technology.
Best for Bright Rooms
We earn a commission if you make a purchase, at no additional cost to you.
Conclusion
Plasma TVs once dominated the market with high-quality screens offering bright and sharp images. With a plasma TV, you can view the TV from any angle without competing for the best seat at home. These TVs also work well in dimly lit rooms, making them an excellent movie choice. Moreover, the TV's ability to display fast-moving images without blurs is fantastic. You can enjoy action-packed sports with astonishing detail.
However, plasma TVs are no longer being manufactured. They are electricity guzzlers owing to the many electric cells they pack. The screen also reflects images in the room, causing viewing distraction. Furthermore, plasma TVs have phosphor trails, ghost image retention, and burn-ins caused by prolonged static images. High altitude is a no-no for the plasma TV as it won't function well above 6,500 feet. It is the reason why aircraft manufacturers don't use plasma screens. Also, a plasma TV is heavy, bulky, and costly to repair. With that, you have plenty of reasons to avoid a plasma TV today and take a look at the alternatives.
The image featured at the top of this post is ©Motortion Films/Shutterstock.com.