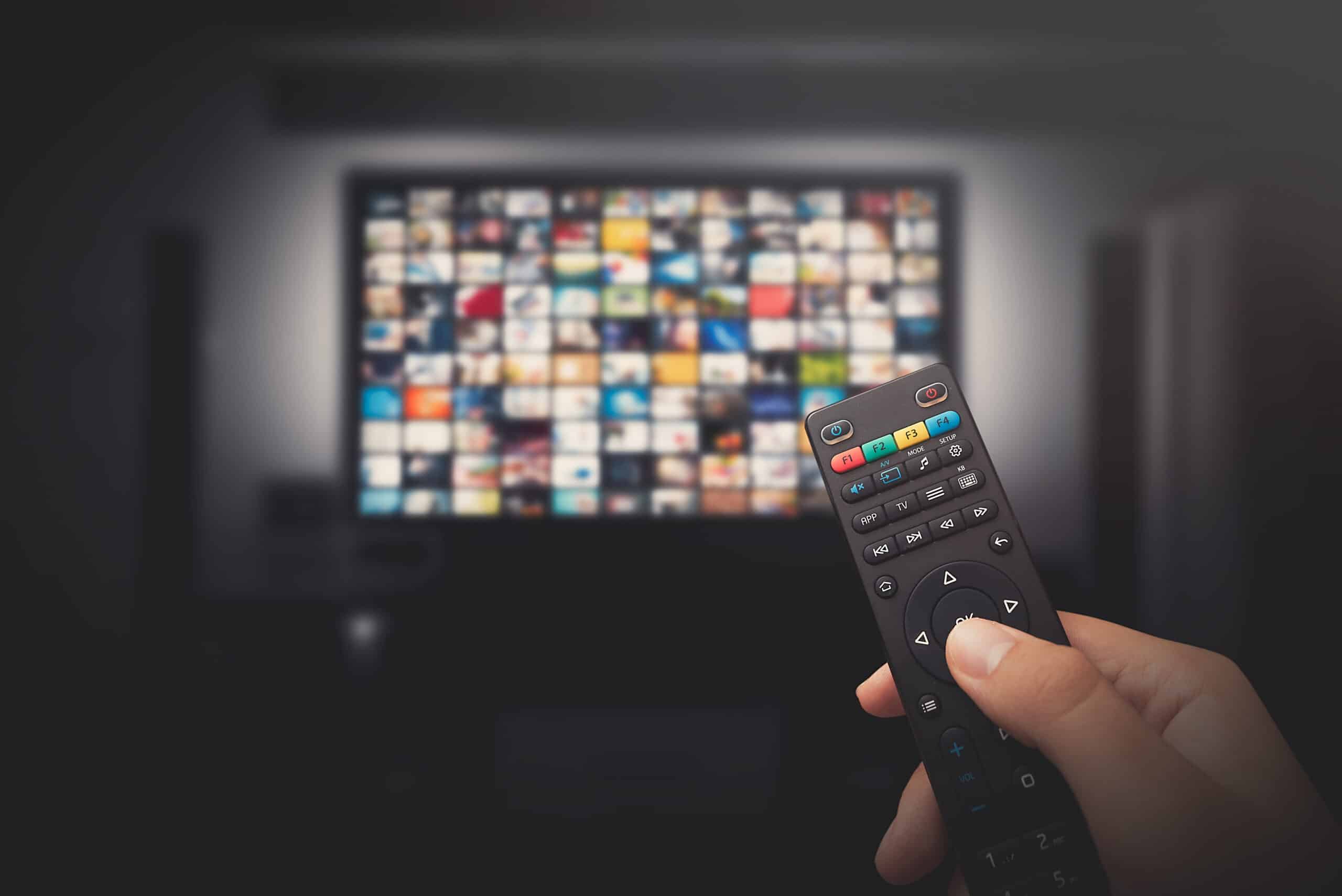 The best plug-and-play streaming devices are all really great at one thing: creating a way to stream all of your favorite streaming services from one nice and tidy menu.
The best plug-and-play streaming device will make it seamless to switch between different streaming services, menu options, and any other "extras" that are available as part of its feature set.
Built-in smart TV platforms are often full of apps and content you don't want or need and it can make finding what you do want even more difficult. Moving to a plug-and-play streaming device is going to make your entire television experience a whole lot better. 
The good news is that the size of your TV screen doesn't matter, nor does how old your television is. So long as you have an HDMI-ready television and a TV no older than the last decade, you're almost certain to be compatible!
So, after many weeks of reviewing almost all of the options on the market, our team of tech experts has compiled a list of the best plug-and-play streaming devices for 2022: 
Sale
Roku Streaming Stick 4K 2021 | Streaming Device 4K/HDR/Dolby Vision with Roku Voice Remote and TV Controls
Hides behind your TV: The all-new design plugs right into your TV with a simple setup
Super-fast startup: Start streaming channels like Disney plus, Prime Video, HBO Max, Apple TV plus, Netflix, Sling, and Hulu in a snap—just turn on your TV
Long-range Wi-Fi: Enjoy fast, smooth TV streaming in any room with a strong Wi-Fi connection, now up to 2x faster
No more juggling remotes: Power up your TV, adjust the volume, and control your Roku Streaming Stick with the Roku remote
Voice search & control: Quickly search, play entertainment, and control your streaming device with the voice remote
The combination of its affordability and feature set help make the Roku Streaming Stick 4K the top plug-and-play streaming device in 2022.
The startup is fast, the remote is comfortable, and the interface is organized super well. If you have a 4K TV, the Roku supports all 4K content—and Dolby Vision/HDR+—and you can discover all of that content through voice search. Plus, you can use your iPhone or Android as a remote control with the downloadable Roku app. 
Add in long-range Wi-Fi, hundreds of live channels with Roku original programming, and compatibility with Siri, Alexa, and Google Assistant, and the Roku's benefits quickly add up.
While it's the best in our opinion, we wish the remote had a few more shortcut buttons so we can quickly access our favorite streaming services. Instead, Roku provides four default shortcut buttons that you may or may not use but, unfortunately, can't change. For example, if you have no use for ESPN+, you can't change the shortcut button. 
Check it out on Amazon here.
Sale
Fire TV Stick Lite with Alexa Voice Remote Lite (no TV controls), HD streaming device
Our most affordable Fire TV Stick - Enjoy fast streaming in Full HD. Comes with Alexa Voice Remote Lite.
Great for new users - Start streaming with access to over 200,000 free movies and TV episodes from ad-supported streaming apps like IMDb TV, Tubi, Pluto TV, and more.
Easy to set up, stays hidden - Plug in behind your TV, turn on the TV, and connect to the internet to get set up.
Press and ask Alexa - Use your voice to easily search and launch shows across multiple apps.
Endless entertainment - Stream more than 1 million movies and TV episodes from Netflix, Prime Video, Disney+, Peacock, and more, plus listen to millions of songs. Subscription fees may apply.
If you want to spend the least amount of money on a streaming stick but still walk away with a bevy of features, the Fire TV Stick Lite is for you.
The biggest downside is that it lacks 4K compatibility so you're stuck with 1080p but, for millions of television owners, that's not an issue. The good news is this product still has access to all of your favorite streaming services in one clean, easy-to-use interface. 
Setup is as simple as plugging it in, turning on the TV, and logging into your streaming accounts. At a price that's about $10 less than its closest competitor, it almost puts it in the running as an impulse buy, even for the most budget-conscious shoppers. Plus, playing with Alexa's voice search to find music, movies, television shows, and apps is just fun. 
Check it out on Amazon here.
Sale
2021 Apple TV 4K (32GB)
Dolby Atmos for immersive, room-filling sound
A12 Bionic chip gives a big boost to audio, video, and graphics, for even better game and app experiences
4K High Frame Rate HDR with Dolby Vision for fluid, crisp video
Apple Original shows and movies from Apple TV+
The latest hits from Disney+, Amazon Prime Video, HBO Max, and more
Once you purchase the Apple TV 4K and hook it up, the seamless integration with the rest of your Apple products makes it a must-own.
Not only would you want to use it for its streaming capabilities, but you can play a ton of games from the App Store making it a pseudo-game console. 
There's no question that the price tag of $179+ on the Apple TV 4K may scare off some potential buyers, but the 4K playback is among the best we've used and the interface is as snappy as you will find in the plug-and-play streaming space.
Throw on a pair of AirPod Pros or Max and stream with spatial audio for an entirely different audio experience.
Check it out on Amazon here.
Chromecast with Google TV - Streaming Entertainment with Voice Search - Watch Movies, Shows, and Live TV in 4K HDR - Snow
Watch the entertainment you love, including live TV, in up to 4K HDR[1,2,3]; discover over 700,000 movies and TV episodes, plus millions of songs[2]
Get fast streaming, and enjoy a crystal clear picture up to 4K and brighter colors with HDR[3]
Your home screen displays movies and TV shows from all your services in one place; get personal recommendations based on your subscriptions, viewing habits, and content you own
Press the Google Assistant[4] button on the remote and use voice search to find specific shows, or search by mood, genre, actress, and more; control the volume, switch inputs, play music, and get answers, hands-free
Chromecast is easy to install and compatible with almost any TV that has an HDMI port; to get started, just plug it into your TV's HDMI port, connect to Wi-Fi, and start streaming[1]
If you haven't had an opportunity to see the new Google TV interface, we would highly suggest you do with the new $50 Chromecast with Google TV.
Gone are the days of the cumbersome interface, and now we can welcome the days of a Google TV interface that's user-friendly and has the best voice search on the market.
Google Assistant remains the best in the business and it's easy as saying "find action movies," waiting a few seconds, and, voila, action movies galore!
Personal recommendations are a fun addition and help you discover new content, but the real value and differentiator over our top choice lies with voice search. Sadly, the live TV interface is only supported by YouTube TV subscribers whereas Roku, for example, offers hundreds of free streaming channels. 
Check it out on Amazon here.
NVIDIA SHIELD Android TV Pro Streaming Media Player; 4K HDR movies, live sports, Dolby Vision-Atmos, AI-enhanced upscaling, GeForce NOW cloud gaming, Google Assistant Built-In, Works with Alexa
The Best of the Best. The world's most powerful Android TV streaming media player upgraded to Android TV version 11. Enhance HD video in real-time to 4K for clearer, crisper visuals using next-generation AI upscaling. 2x USB 3.0 ports for storage expansion, USB cameras, keyboards, controllers, and more. Plex Media Server built-in, 3 GB RAM, and 16 GB storage
Dolby Vision - Atmos. Bring your home theater to life with Dolby Vision HDR, and surround sound with Dolby Atmos and Dolby Digital Plus—delivering ultra-vivid picture quality and immersive audio
4K HDR Content. Get the most 4K content of any streaming media player. Watch Netflix, Amazon Video, Apple TV+, Disney+ and Google Play Movies & TV in crisp 4K HDR, and YouTube, Hulu, and more in 4K. Stream from your phone with built-in Chromecast 4K.
GeForce NOW Cloud Gaming. GeForce NOW instantly transforms SHIELD TV into a powerful PC gaming rig. Play over 1000+ titles and nearly 100 of the biggest free to play games. The new GeForce NOW RTX 3080 membership unlocks GeForce RTX 3080 gaming servers in 4K HDR, the shortest wait times and longest session lengths, with RTX ON including ray tracing and DLSS graphics for supported games.
Voice Control. The built-in Google Assistant is at your command. See photos, live camera feeds, weather, sports scores, and more on the big screen. Dim the lights and immerse yourself in your favorite show or music using only your voice. And control your SHIELD hands-free with Google Home or Alexa and Amazon Echo.
Like the Apple TV 4K, the $150 NVIDIA Shield TV is a premium-priced device, but you certainly get what you pay for.
Don't let the tube shape fool you, inside this device is a 4K HDR beast, and while other devices, like our best overall favorite with Roku, also feature 4K, the 4K upscaling feature on the Shield TV makes watching content just that much better. 
Add in the fact that it has Dolby Vision and Dolby Atmos for outstanding sound and picture quality, plus Google Assistant for voice search, and this device is truly impressive.
If you're a gamer, the Shield TV works with both PlayStation and Xbox controllers plus you get a GeForce NOW membership with purchase. The downside? It's pricey, the remote is triangle-shaped so it's awkward to hold, and the upscaling, while fancy, isn't earth-shatteringly good. 
Check it out on Amazon here.
How To Pick The Best Plug-and-Play Streaming Device: A Step-by-Step Guide
When you're looking to purchase a plug-and-play streaming device, there are a few options you should be sure to consider. 
Price
4K compatibility
Interface
Content selection 
Let's take a closer look at each of these four considerations in detail so you're ready to make your buying decision. 
Price
The plug-and-play streaming options on this list vary in price quite a bit. The lowest option, the Fire TV Stick Lite, comes in around $30, while the Apple TV 4K can go as high as $199 for its 64GB variant. That's a pretty substantial difference and the feature set isn't always worth the higher price.
The bottom line is that you don't have to spend a lot to get a lot, and it all depends on your personal feature-based preferences and user needs. 
4K Compatibility
Even as most plug-and-play streaming options offer 4K compatibility these days (the Fire Stick TV Lite being an exception), it's still important to know if this is something you want.
If you don't have a TV that supports 4K and don't plan to buy one in the future, the Fire TV Stick Lite quickly becomes your best option. If you have a 4K television, then you want a 4K experience, and that might drive you to the NVIDIA Shield TV and its upscaling features. 
Interface
Aside from price, this is undoubtedly the biggest question around which plug-and-play streaming device is best for you.
Roku is a hugely popular interface but, compared to the Apple TV 4K or Chromecast with Google TV, it's downright slow. 
Apple TV's interface is clean, can be navigated from either the remote or your iPhone or iPad, and shows personal recommendations or new episodes of your favorite content. Amazon recently revamped its entire interface, making it much cleaner and user-friendly, but it still lags behind both Apple and Google. 
Content Selection 
All of these plug-and-play streaming services offer the same variety of streaming services like Netflix, Amazon, Hulu, Disney+, ESPN+, and more. What really differentiates each device is the additional content that's offered.
Roku has hundreds of thousands of hours of programming available from either Roku TV or its live channels, making it best-in-class in this category. 
On the other hand, Apple TV only offers third-party apps and has no live channels, so it's really dependent on users liking its interface.
What To Know Before Buying a Plug-and-Play Streaming Device
Before you purchase any plug-and-play streaming device, you need to double-check two things.
The first is to ensure your TV has HDMI compatibility and a free HDMI slot as well. All plug-and-play streaming devices function off HDMI signals, so ensuring you have a free HDMI port is critical. 
The second is to double-check if you have a 4K TV which, as noted above, will influence which plug-and-play streaming stick options are right for you. If you do have a 4K TV, then your options in this category are pretty broad, though we recommend one of our top choices. If you do not have a 4K TV, looking at our recommendation of the Fire TV Stick Lite is your best bet. 
Using Plug-and-Play Streaming Devices: What It's Like
Our team of experts has tested each plug-and-play streaming device and evaluated its setup, ease of use, how fast you can add your favorite streaming services, and additional features. We've also used each of them to see how the interface works and if it slows down after a few days of heavy use or if it's consistently seamless. 
Fortunately, all of these options have easy setups ranging from between four and seven steps. You'll need to set up an account with Roku and NVIDIA and you can use your existing Amazon, Apple, and Google accounts with their respective devices.
Once you are set up, the next step is downloading your streaming apps, which is pretty straightforward on all of the devices. All apps are downloaded to each device's "home screen" where you can rearrange them to your heart's content. 
We've used each device on TVs large and small and that has no impact on the use case.
Where things really got interesting is with remotes.
The Roku remote is our favorite, but not by too much. It's compact, has everything you need and nothing you don't, and works well, but we still want to be able to change the shortcut buttons. On the other hand, Apple's remote is more fashion than function and we'd recommend using your iPhone or iPad over the physical remote. Google's remote is somewhat in the middle as the circular button at the top feels very iPod-like but, again, we wished we could have replaced the shortcut buttons. NVIDIA's remote is our least favorite and while not ridiculously uncomfortable, it's not ideal to use for lengthy periods of time thanks to its odd triangle shape. 
Final Thoughts
No matter which plug-and-play streaming device you choose, you're going to get access to all of your favorite streaming services in one place. All of our favorite options offer interfaces and features that are better than what your smart television has to offer.
Roku remains the reigning champion of this category, but competitors like Apple and Google are quickly closing the gap—and that's good news for everyone.