Telecommunication has transformed the world into a global village. Unlike in the past, people can make calls and send text messages to friends and family across the globe. With the advent of strong internet connections like 5G, people can browse the web, stream videos, play games, and do so much more online. Mobile phone carriers have improved their offerings to cut across a wide audience. Whether you need budget options, or high-tier plans with unlimited data, texts, and calls, there is a plan for every need. This guide will explore the five best phone plans based on pricing, coverage, and data allotment to help you make an informed choice.
Best Overall: Visible Wireless
Visible Wireless is a popular cell phone carrier that operates on Verizon's 5G and 4G LTE networks. So you would expect best-in-class network connectivity with fast speeds and reliability. Their plans are simple and straightforward. They priced the monthly unlimited plans at $30 and $45 each, offering unlimited data, unlimited talk and texts, hotspots, and broad coverage in over 6,000 cities. If you want to connect with their smartphone network, you will enjoy a 5Mbps Wi-Fi hotspot which does not limit usage.
You can also make international calls to Mexico and Canada in the same package. However, the new Visible+ Unlimited plan brings more perks. It adds fast 5G Ultra Wideband, home internet, and international calls and texts to specific countries. However, Visible does not have an annual contract. This gives users the flexibility to make switches whenever they need. New users will enjoy an introductory offer, while those who refer others to the operator will also get bonuses. One downside of Visible is that there may be data deprioritization during congested periods, slowing down your connections.
Best Prepaid: Boost Mobile
If you prefer a prepaid plan, Boost Mobile is your best choice. Its cellular plans start at $8.33 per month, making it an ideal choice for new users looking for simple, flexible, and fairly priced options. Moreover, it has a wide range of plans with unlimited text, talk, and varied 5G data coverage.
Its Unlimited data plans are slightly more costly than other operators. At $50 per month, you get 35GB of high-speed 5G data, unlimited talk and text, and a 12GB mobile hotspot. Other perks include HD streaming and exclusive deals for new customers. Unlike other providers, Boost's prepaid plans have various budget options. From $10 per month to $100 per month plans, and many affordable plans in between, you will definitely find one that meets your needs.
There are also separate hotspot plans for users who frequently use the hotspot to link other devices like laptops. The hotspot plans start at $15 per month. If you need to connect more devices, you can purchase a hotspot device that supports up to 16 devices at once.
Best for Families: T-Mobile
T-Mobile is a popular cell phone carrier with strong and wide network coverage in the US. Its merger with Sprint makes it one of the largest networks with fast speeds. T-Mobile's family plans are among the best in the market. The T-Mobile Magenta plan provides unlimited data for four lines at a monthly cost of $180 on Autopay. Sometimes T-Mobile may offer a waiver on the third line, dropping the monthly plan cost by $20. It also allows 5G connectivity, fast data speeds, unlimited talk and text, dedicated customer care, and a free Netflix subscription. With this plan, you also enjoy other benefits like travel and entertainment perks. The company also offers discounts to active-duty military personnel, first responders, and veterans.
People who work on the go will find T-Mobile reliable because of its speed and comprehensive 5G coverage. You can stream at high speeds and play games online without lag. While other providers deprioritize data after certain limits are reached, T-Mobile has a double cap limit on the mid-range plans and does not cap the higher tiers. This ensures you can continue enjoying fast data speeds for all your tasks, enhancing productivity.
Best Value: Mint Mobile
Mint Mobile is an MVNO that operates on T-Mobile's LTE and 5G networks. Users of this network will enjoy robust network coverage in many locations for less than what big companies offer. Budget users find this operator convenient because of the flexible price plans. New customers have a low-priced three-month offer to try the services before committing fully. At $15 per month, you get unlimited talk and text, nationwide coverage, and 4GB of data.
If you pay for a longer period, you get more monthly value. Their contracts are spread across three, six, and 12 months, so you can choose the best depending on your budget and usage. The company also offers a seven-day money-back guarantee for users who want to try the service before switching. The 10 GB plan provides decent value for those who do not have heavy data usage or cannot afford the higher-tier plans. Moreover, this carrier offers numerous perks, like free hotspots and 5G network speeds in applicable situations.
Best International: AT&T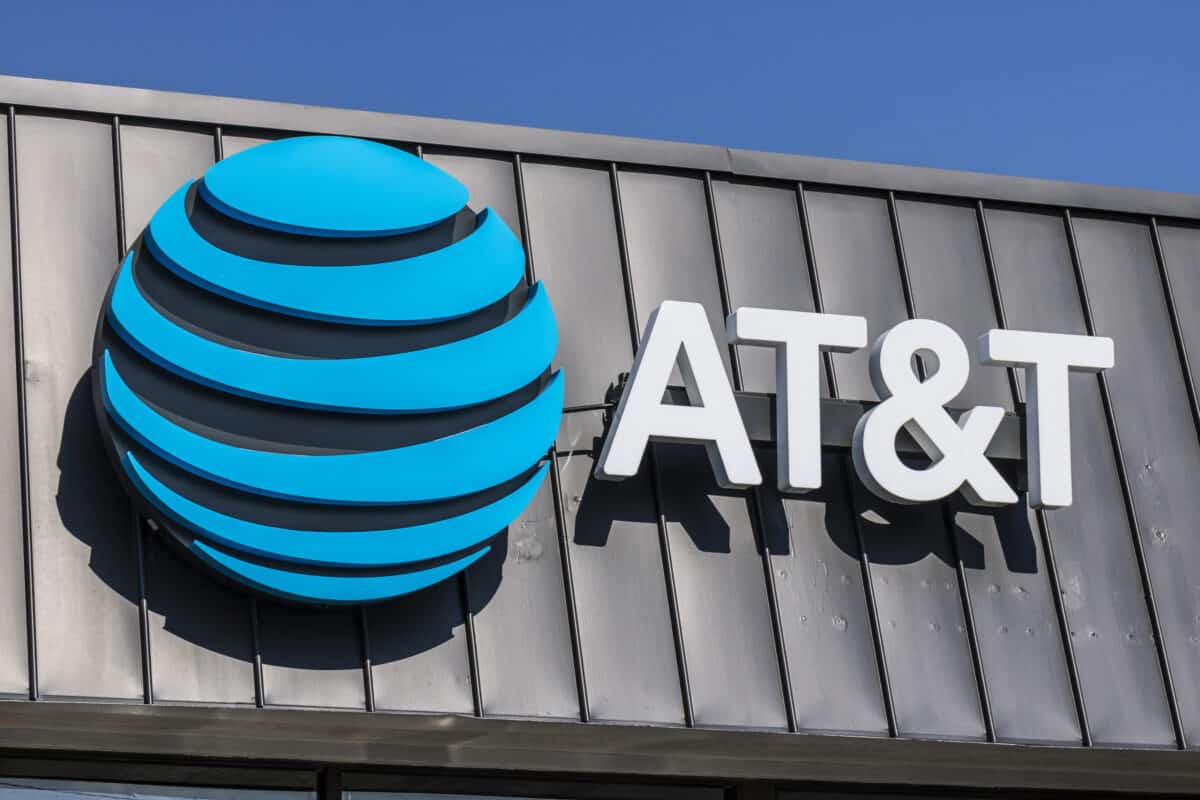 AT&T is a major cellular network carrier in the US. Its 5G coverage across most cities makes it a favorable choice for most people. Their prepaid plans allow access to a fast, secure, and reliable network, unlimited texts to over 200 countries, and unlimited talk and data in and between the US, Mexico, and Canada. Although their plans are somewhat pricey, you will get discounts if you sign up for multiple plans.
Their best plan, the premium plan, costs $50 per month and offers high-speed data and unlimited talk. You will also get 4K UHD streaming and 50GB hotspot data per month. However, people who connect multiple devices to their cellular data via hotspot might still find this limiting.
You will get unlimited talk, text, and the ActiveArmor mobile security app to block spam in all AT&T plans. Also, if you are traveling internationally, you will get customized and affordable options to meet your needs. However, these plans are only available for European countries, meaning if you travel outside Europe, you will need an alternative provider for your communication.
How to Pick the Best Phone Plans: Step by Step
Before you switch your provider, there are several factors you should consider. These include:
Coverage
Extra Perks
Price
Speed
Coverage
Coverage is crucial to consider before choosing the best plan for you. You want to ensure that your chosen plan covers a wide area, including where you live. If you travel often, check whether your preferred operator is available in the countries you visit and whether their plans are flexible to suit your needs. Top operators like T-Mobile, Verizon, and AT&T offer wide coverage, with AT&T providing flexible international plans for all needs. If you are unsure of the coverage and speed in your location, you can check on the carrier's website.
Extra Perks
Different carriers provide different perks and bonuses for their users in addition to their standard features. Some carriers offer international roaming, free subscriptions to streaming services like Netflix, lower costs on additional lines, and hotspot data. Ensure you research the bonuses offered, their limitations, and the value you get. Although some high-end operators have costly plans, they may provide valuable perks worth every buck.
Price
Different operators have different pricing options and features. It is important to check the prices for each plan along with the features that come with it. If you want to connect multiple lines, look for plans that cover that in their offering, as the costs might be cheaper than individual line subscriptions. You can also research and compare plans from different carriers to ensure you get the best deals in the market. All carriers provide pricing information on their website and any offers, discounts, and bonuses that may arise occasionally.
Some carriers throttle data after you exceed a specific monthly limit, requiring you to pay extra for the data used. Therefore, if you are a heavy data user, consider buying the high-tier plans which do not throttle data.
Network Speed
Your carrier network speed determines the activities you can perform online and the number of devices your network can support at once. Phone plans operate on either 4G LTE, 5G, or both. In contrast to 4G, 5G provides incredible speeds for demanding tasks such as streaming, downloading, and playing games at low latency. Thus, pick a fast network speed plan to avoid lag or slowed speed in your internet operations.
What to Know Before Choosing the Best Phone Plan
Before picking a phone plan, you must identify your call, text, and data needs. This will help you choose the best package. If you are a heavy user, you need subscriptions with unlimited calls, data, and text to ensure you remain connected throughout. Customer support is another crucial factor to consider. Ensure your provider has fast and reliable customer support to help you resolve issues that may arise along the way. Also, look for device compatibility. Some plans are meant explicitly for specific devices and may not be compatible with your existing device. Be sure to check that to avoid the disappointment of buying a plan you can't use.
Using the Best Phone Plan: What It's Like
The experience depends on the plan you choose. In the sea of mobile phone carriers with different selling points and data coverage, your experience will depend the carrier's performance. If you are looking for quality performance, look for an operator plan with 5G network coverage, which provides incredible speeds for all your needs. You must also ensure the plan you use is available in your location. In addition, if you have family or friends living abroad, using a plan that lets you make international calls will help keep you connected to your loved ones.
For people with families, family plans will give your family an incredible experience when accessing the internet and streaming content, giving you value for every buck. However, if the operator you are using relies on third-party towers, you will probably experience slow connection speed during peak periods. This is because tower providers prioritize their own customers when the network is congested. Although their plans' prices are high, larger carriers have an uptime advantage compared to subsidiary operators who depend on third-party towers.
The image featured at the top of this post is ©Ground Picture/Shutterstock.com.