In today's world, technology is truly at the heart of countless industries, pushing the boundaries of growth and innovation in every corner of the globe. While Kansas may still be in a different league from the famous tech hotspots like Silicon Valley or Seattle, it has made great strides in recent years. In fact, it is on the cusp of becoming a top contender in the tech scene. So, if you're looking for an exciting and fulfilling career, why not dive into the best-paying tech jobs in Kansas?
The CompTIA Cyberstates 2020 report reveals that the Kansas tech sector significantly impacted the state's economy in 2019, contributing more than $8.9 billion. Additionally, the tech workforce exceeded 95,000 professionals within that same year. These figures highlight the swift expansion of the tech sector and its increasing need for skilled employees. If you are a newcomer or an experienced professional seeking fresh opportunities in Kansas' flourishing tech industry, this article offers essential information about some of the best-paying tech jobs.
#1. Senior Software Engineer – $88,317
If you're looking for a challenging and rewarding tech job that pays well above the median income range, then the position of senior software engineer might be ideal for you. As one of the best-paying tech jobs in Kansas at $88k+ per year on average, this job is highly marketable. It requires exceptional skills combined with extensive experience working with complex software systems. A senior software engineer is primarily responsible for collaborating with other engineers to develop custom-designed software applications.
These applications should meet clients' needs while ensuring adherence to quality standards throughout every phase. In addition to creating new applications from the ground up or making changes to existing ones, you will also carry out comprehensive testing processes before deployment.
To be eligible for this role in the rapidly expanding tech industry, you must have completed a bachelor's degree program focusing on computer science and have accumulated several years of practical experience. This position is in high demand in various fields, including healthcare, finance, and other businesses that want to remain competitive in the constantly evolving market. Given the growing demand for talented software engineers in Kansas, this job presents a great opportunity for you to advance your career and achieve financial security.
#2. Solutions Architect – $120,128
A solutions architect's primary responsibility is to develop efficient software systems tailored to meet individual client needs. They do this while minimizing risk through innovative problem-solving strategies. They ensure that these systems run smoothly, effectively, and securely. This tech job involves collaborating closely with project managers to identify business needs and create technical solutions that support those needs.
This is an amazing opportunity for anyone seeking the best-paying tech jobs in Kansas, with an average annual salary of $120,128. However, it's important to note that this position requires technical expertise, exceptional communication skills, and strong leadership qualities. As an architect, you'll be responsible for managing large teams and overseeing the development of complex systems. Remember, this job commands a solid background in computer science or related fields, as well as several years of experience in the industry. With these qualifications, you'll be well-equipped to succeed in this exciting and challenging position.
#3. Information Technology Security Manager – $118,396
With this competitive technology, it can be quite a challenge for any institution or organization to ensure the security of their information systems without the help of a qualified IT security manager. As an IT security manager, your role is critical. You are responsible for ensuring that sensitive data is confidential and protected from potential breaches. This can be a lot of pressure, but ensuring that the organization is not compromised and its information is safe is necessary.
As of May 2021, the Bureau of Labor Statistics reported that the median yearly income for Information Technology Managers in the United States is $159,010. Nevertheless, factors such as geographic location, industry, and experience level can cause salaries to fluctuate.
Payscale reports that the average annual salary for an information technology security manager in Kansas is $118,396. Although this figure falls just below the national average, it is worth noting that the cost of living in Kansas is 12% lower than the national average, which may contribute to the lower salary range. Information technology security managers create robust IT security policies aligning with business objectives. They also implement protocols to identify potential risks of jeopardizing system integrity during operations.
You will also ensure regulatory compliance, adhering to industry standards when handling sensitive information-bearing assets under governing laws or industry regulators. The thriving job market in Kansas presents abundant opportunities for individuals with relevant experience and education aspiring to become IT security managers.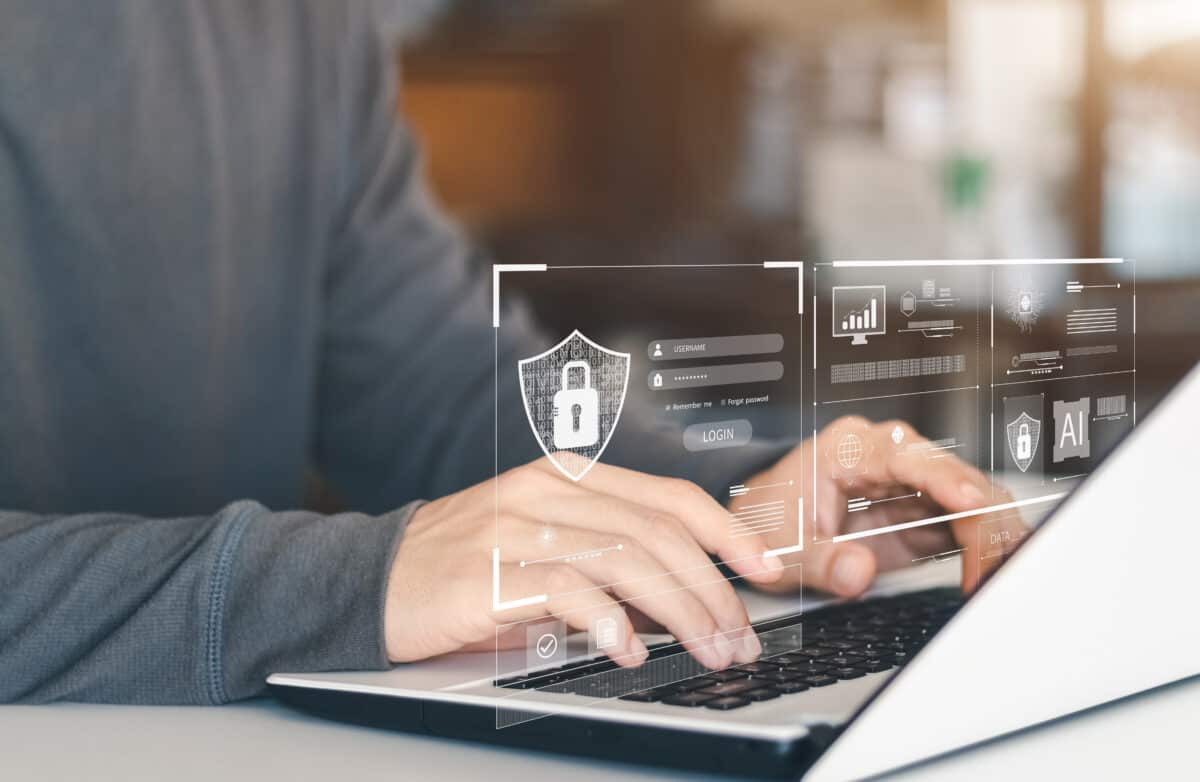 #4. Data Scientist – $117,880
Companies make informed decisions by hiring skilled data scientists to analyze complex data sets to identify patterns, trends, and insights. These professionals adeptly use diverse statistical methods and tools to analyze complex data sets. This helps make more informed business decisions, resulting in growth and innovation across industry sectors. The average salary for this job is approximately $117K annually, ranking among the best-paying tech jobs in Kansas.
As a successful data scientist candidate, your responsibilities need careful identification of trends within large datasets while developing meaningful insights shared with stakeholders. Formal education within computer science or related fields, such as statistics or math-based subjects, is necessary for this role. Prior experience programming with languages like Python could also have an added advantage to securing this job.
Proficient communication skills are crucial in effectively presenting research findings to enable businesses to maximize the use of derived solutions. With companies increasingly collecting and analyzing more data, the need for skilled data scientists will continue to rise. Pursuing a career in data science can provide you with challenging tasks, attractive remuneration, and opportunities for career advancement.
#5. Cloud Architect – $123,855
Proficiency in digital platforms is crucial for modern businesses requiring skilled experts, such as cloud architects, to manage them effectively. Cloud architects are responsible for designing and maintaining a company's cloud computing strategy. This ensures a seamless operation of applications on cloud-hosted infrastructure while optimizing resource allocation. In the United States, cloud architects are highly sought after, with the Bureau of Labor Statistics predicting a 4% rise in employment opportunities for cloud architects between 2021 and 2031.
Remote working policies' adoption has resulted in enterprises searching for cloud architect professionals. In Kansas, a skilled cloud architect can expect to earn an average salary of $123,855. A cloud architect typically requires a bachelor's degree in computer science or similar fields. You also need hands-on experience gained over several years. This experience includes configuring structured data sources in databases or understanding complex infrastructures on large-scale projects.
To ensure protection against cyber threats such as breaches, a cloud architect must have expertise in security implementation. Proficiency in cloud technologies like Amazon Web Services (AWS), Microsoft Azure, or Google Cloud Platform is also essential for becoming a skilled cloud architect. Moreover, exemplary communication skills and exceptional management abilities are necessary to handle project-related issues that may arise efficiently.
#6. DevOps Engineer – $106,164
If you're someone who thrives on finding innovative solutions to complex problems, becoming a DevOps engineer could be your ideal career choice. DevOps engineer is among the best-paying tech jobs in Kansas that offer a dynamic work environment, ample opportunities for professional growth, and the chance to collaborate with diverse teams on cutting-edge projects. These highly skilled professionals are vital in streamlining every software development life cycle. Automating key aspects involving infrastructure, testing, and deployment ensures efficient applications.
In Kansas, DevOps engineers are greatly appreciated and receive an average annual salary of $106,164. The role of a DevOps engineer entails more than just overseeing system performance. It also involves developing custom automation tools, designing efficient deployment workflows, and working closely with development and operations teams.
One must possess the appropriate qualifications and experience to thrive in this profession. Typically, a bachelor's degree is necessary for system administration or network engineering roles. Several years of relevant work experience in these roles are also essential. Additionally, having a solid grasp of crucial programming languages, such as Python and Ruby, is indispensable.
Businesses in the heart of Kansas, particularly those specializing in technology and finance, are searching for talented DevOps engineers. These experts are indispensable in streamlining automated software processes, making them highly sought-after. As the emphasis on seamless and continuous software delivery grows, the demand for these skilled professionals has become even more pronounced.
#7. Machine Learning Engineer – $120,166
These engineers possess unique expertise in advanced algorithms that help design and deploy sophisticated machine-learning models. In the world of technology, some positions require highly skilled professionals; this job is no exception. With an impressive average salary of nearly $120,000 per year, it stands out as one of the best-paying tech jobs in Kansas.
In the realm of technology, a few roles demand exceptional talent, and the position of machine learning engineer is undoubtedly one of them. With an impressive average annual salary of nearly $120,000, this role has earned its place as one of the best-paying tech jobs in Kansas. Companies persistently seek innovative ways to improve their products and services, driving the demand for skilled Machine Learning Engineers. This demand shows no signs of slowing down as the field continues flourishing.
In the United States, job openings for machine learning engineers have increased by over 300% since 2019. This trend is expected to continue. The Bureau of Labor Statistics projects a 21% growth in the employment of computer and information research scientists, including machine learning engineers, from 2021 to 2031. This growth rate is much faster than the average for all occupations.
This role demands excellent communication skills and collaboration with software developers, data scientists, and other stakeholders. Pursuing a profession as a machine learning engineer in Kansas necessitates a robust educational groundwork. This academic foundation should highlight relevant programming skills. So developing proficiency in disciplines such as computer science, mathematics, and languages such as Python, R, or Java is crucial. This strong basis will facilitate achievement in the continuously expanding technology sector.
Best-Paying Tech Jobs in Kansas: Final Thoughts
Kansas provides a ripe environment for anyone with an educational background in technology looking for high-income job prospects. Due to its rapidly growing tech industry, Kansas presents numerous opportunities that advance professional growth potential while guaranteeing financial stability. Career pursuits within information technology have great potential, with salaries averaging $43,304 annually.
To truly flourish in these roles, it's essential to possess a strong grasp of programming languages like Python, Java, or C++. Moreover, building a robust computer science, mathematics, and statistics foundation is paramount. It's also vital to hone versatile skills, such as teamwork and problem-solving capabilities, to excel in these positions.
The compensation that various companies provide to tech experts can vary greatly. This is because the salary depends on the specific industry, the company's size, and location, among other factors. If you're passionate about the tech world, many potential career options await you to discover. You can turn your enthusiasm into a fulfilling career by diving deeper into the best-paying tech jobs in Kansas. This way, you'll be able to find opportunities that align with your talents. The tech industry is known for its ever-increasing demand for skilled professionals. This makes it an ideal choice for those seeking a secure future.
The image featured at the top of this post is ©REDPIXEL.PL/Shutterstock.com.