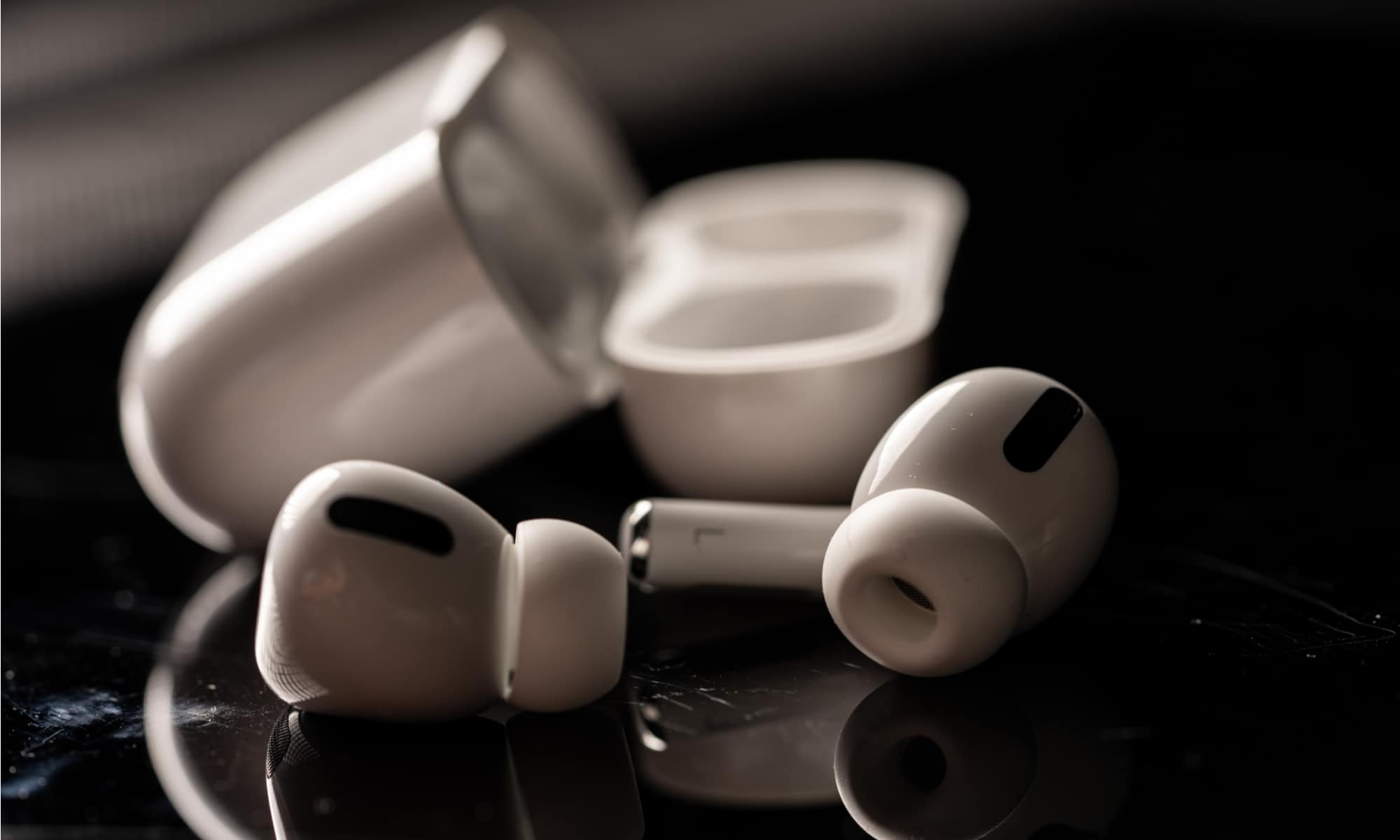 Over the past few years, there have been some amazing advancements in Wireless Earbud technology. And nothing demonstrates this more than strides made in noise-canceling features. But which noise-canceling earbuds are the best? Let's look at some of the best noise-Canceling earbuds of 2022.
Best Noise-Canceling Earbuds 2022: Summary
Active Noise-Canceling, more commonly referred to as ANC, remains one of the primary features by which wireless Bluetooth earbuds are judged. Those with the best ANC offer a smooth experience that blocks out unwanted noise while keeping your sound quality smooth.
There are a few things that make ANC work. First, the design of the buds is important. Earbuds are designed with a tip that can seal off the ear canal which does a lot of the noise-blocking work for it. But even the snuggest earbuds still let some sound through. So, most earbuds employ mics to digitally filter out the sound.
This means that ANC can be impacted by quite a few elements so it is important to understand some of the other components that go into the ANC-capable earbuds. With those things in mind, we've put together a list of the best noise-canceling earbud options for 2022 with the following criteria:
To date, no other earbuds come close to the Bose QuietComfort in the noise-canceling department. They have refined the process for noise-canceling to a razor-sharp edge that stands leagues above the competition. There are also features like Quiet Mode and Aware Mode that enhance the already powerful ANC of this device. Aware Mode uses several sound profiles to identify and block out sounds as they happen. This blends with transparency mode to raise and lower the amount of ambient noise the buds let through. Quiet mode shuts out all sounds completely so you can focus on whatever you're listening to.
Unfortunately, there are a few drawbacks that might have you second-guessing. The battery life is not the best despite Bose promising six hours per charge on their website. The price is a little high as well. Not as high as others on this list but it is something to think about when weighing options. All in all, if you are looking for great noise-canceling earbuds look no further but there are a few others that give it a run for its money.
Click here to check out Bose QuieetComfort Earbuds on amazon.com.
The Jabra Elite 7 Active earbuds might not be able to compare to Bose's ANC capabilities but for the price, they pack a hell of a punch. Priced at $179.99 on Jabra's website these earbuds are a budget-friendly option for those still looking for great noise-canceling earbuds. They have better battery life than Bose and they are IP57 water-resistant making them great for workouts and the outdoors. They have a rich, smooth sound enhanced by the ANC feature which does a great job of blocking out unwanted noise.
There are a few drawbacks, though. They have some issues with sound balancing and it has been reported that they get extremely loud at max volume which could cause damage to your ears if you listen at this volume for long enough. Also, the feature set is not as robust as other options on this list but that is not always a drawback. For those looking for a great set of ANC-enabled earbuds on a budget, these earbuds are an excellent choice.
Click here to check out Jabra Elite 7 Active on amazon.com.
Like it or not, Apple AirPods Pro is a great choice for users with smaller ears looking for a comfortable fit. They have a great sound and are easy to use. And yes, you can use them on more than IOS devices. AirPods don't need any Apple-specific software to work, including ANC. But there are benefits to using it with IOS devices like spatial audio and fast pairing. This might be a mark against the buds for Android users looking for a rich feature set but for users looking for a comfortable fit, Apple AirPods Pro is a great choice.
Click here to check out Apple AirPods Pro on amazon.com.
ANC capability is nothing new to Sony and with the Sony WF-1000XM4, it's better than ever before. Like the Bose QuietComfort Buds, the WF-1000XM4 does a great job of blocking out sounds and distractions from your music. Unfortunately, it just doesn't do it as well. When tested side by side the QC earbud are much more responsive and have a wider range than the WF-1000XM4. This isn't to say the WF-1000XM4's ANC isn't amazing, it is, but Bose just has more of an edge. That said, the features that Sony brings to the table make it well worth the higher price tag.
Click here to check out Sony WF-1000XM4 on amazon.com.
The Master & Dynamic MW08 earbuds are the most expensive on this list but you get what you pay for. The sound quality is impeccable with great dynamic range and powerful bass that doesn't overwhelm. They are also beautifully designed and have a comfortable fit. The $299 might scare off a few buyers but for users looking for premium sound quality, the Master & Dynamic MW08 is perfect.
Click here to check out Master & Dynamic MW08 on amazon.com.
How To Pick The Best Noise-Canceling Earbuds: Step-by-Step
Hunting for the right earbuds can be challenging because there are so many factors to consider. ANC is only one of the metrics you should be looking at when considering a new set of Bluetooth earbuds.
First off, is it even worth getting noise-canceling earbuds? The short answer is yes. While it's true that over-the-ear headphones still offer better overall noise-canceling than earbuds, there are some features and conveniences to earbuds that headphones lack. Earbuds are better for sleeping, much more portable, and overall earbuds are much easier on the budget.
Comfortable design is also a major factor when shopping for earbuds. After all, you are putting them in your ears. For earbuds to filter out noise effectively, they need to seal off your ear canal as much as possible. Some earbuds do this by designing tips that are a bit larger to achieve this. This works well for some but for others with smaller ears, this can lead to a frustratingly loose fit. It is also important to note that even noise-canceling earbuds will not protect your ears from loud noises. So, if you are attending a concert or working in a loud environment be sure to use the proper safety equipment.
Sound quality is probably the thing that is hardest to judge. Sound is subjective so what sounds good to you might sound terrible to me. You should think about the type of music you like to listen to in order to make an informed choice. It is important to understand the type of dynamic range your potential earbuds may have. For instance, if you are into more bass-heavy music then you are looking for buds that have a great low-end range.
You will also want to consider the budget and features in your decision-making process. Most wireless earbuds offer a lot more in terms of features than ANC, but it is important to make sure that you aren't overpaying for features you don't need. There are plenty of great options for any budget out there.