These days, there is an electric vehicle for practically every budget. Many are just as durable as the gas-powered vehicles they're compared to. Most EVs can tow small loads like bikes or small flat trailers. However, that doesn't mean that all can haul larger loads (like RVs). Electric vehicles that can tow will vary, and each has a weight rating that determines how much it can tow securely. Here's what you need to know.
What to Do Before Purchasing a Towing EV
Before you purchase your EV, view the accompanying towing package if you anticipate needing to tow anything with it. Manufacturers can upgrade the EV with a hitch and other hardware, plus offer software updates as necessary to handle any towing-related stress on the vehicle.
You'll also want to check the vehicle's gross vehicle weight rating (GVWR) and gross combined weight rating (GCWR). The GVWR is the maximum loaded weight of the vehicle (with passengers and cargo). The GCWR is the total loaded weight of the vehicle including any trailer weight. These figures can help you understand how much weight the EV you're considering can tow.
Keep in mind that the GVWR and GCWR numbers represent the heaviest weight the EV can safely operate. So essentially, you'll want to be slightly lower than the max to avoid potential hazards on the road.
Also, if the trailer you are towing has its own brakes, your car can only haul as much as its braked towing capability allows. This amount is almost always greater than the unbraked sum. Your vehicle's maximum towing capacity is determined by the trailer you are pulling's lack of brakes. If at any point you are wondering how much your EV can safely tow, ask a professional! It's better to be safe than sorry.
How Towing and Payload Can Affect Your EVs Range
Towing will diminish your EV's range faster, often halving it according to some automakers. This is similar to gas cars when their fuel goes down faster, but this is important for EV owners because not all states have publicly accessible chargers.
There are a few ways that payload affects your EVs range, including the weight and wind drag. First, adding people or luggage to the payload can reduce the range, along with towing a substantial object, like a trailer or caravan. Also, the primary goal of EV designs is to be sleek, which improves aerodynamics (and reduces wind drag). However, if you add a large trailer to the back, the aerodynamics and range will suffer because it's no longer rounded and streamlined.
If you plan on towing a particularly heavy vehicle, you'll want to ensure that you'll be able to charge your vehicle easily along your route. To be safe, you'll also want to make sure there are chargers along your route more often than you'll think you'll need them.
10 Electric Vehicles That Can Tow
Not all electric cars can be used to tow, so we've compiled the top 10 best electric vehicles for towing, including how much they cost and how much you'll be able to pull.
Rivian R1T
The Rivian R1T easily outperforms every challenge that vehicles in this decade might encounter. And, it's one of the best trucks to use for towing as of right now. First, you'll get excellent horsepower and torque from its potent motors, but the 11,000-pound towing capacity is the best part.
If you like off-roading or need to travel to campsites in wild places, no worries. It's built for that too. In fact, you can drive in water up to three feet deep and rock climbing is an easy feat. The Rivian R1T also accelerates from 0 to 60 miles per hour in just three seconds, but keep in mind that this may take slightly longer if towing (plus, you don't want to drive too fast).
The eight driving modes on the all-wheel electric truck allow you to customize your driving, and each one has a number of driver-assistance functions for further security when towing a trailer. But, this will all cost you! The R1T is one of the most expensive options on this list, starting at $74,000 for the base model.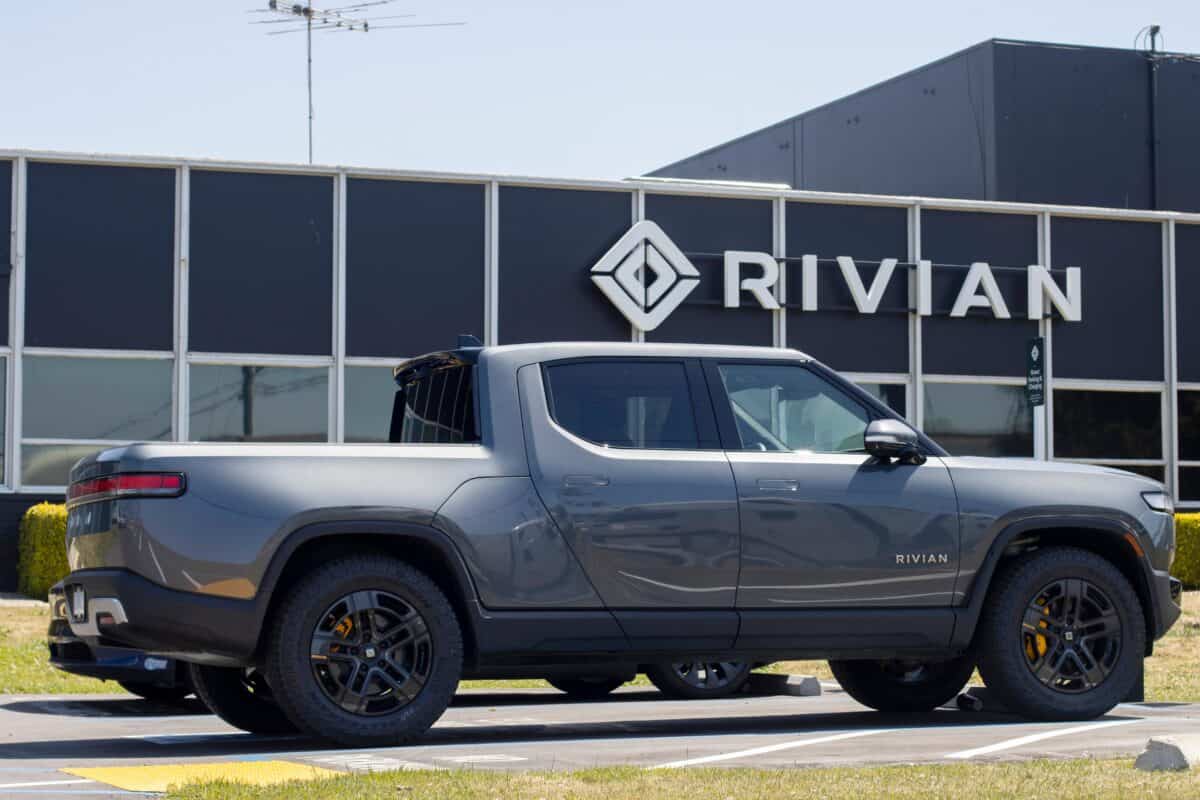 Rivian R1S
If you don't need to tow 11,000 pounds and want to go slightly cheaper, you can try the Rivian R1S. It can tow up to 7,700 lb and has the same capabilities as the R1T when it comes to off-roading and driving modes. The Quad-Motor model has an electric motor for each wheel, which maximizes the driver's control in a range of terrains. And the basic air suspension can be changed to give up to 15 inches of ground clearance.
However, it will only set you back $70,000 and is an SUV model so it has more storage and seating options.
The Standard battery pack for the R1S provides around 260 miles of driving per charge, and the large pack, which is an option, increases that amount to 316 miles. Of course, towing with this vehicle will bring the driving range down from 300 miles to about 150. So you'll need to keep charging stations in mind. And the more you tow, the more you waste in range!
Hyundai IONIQ 5
The Hyundai IONIQ 5 was introduced as the company's first entirely electric vehicle. And luckily, it can tow up to 3,527 lb when braked and 1,653 lb when unbraked.
Some cons of the IONIQ 5 include the fact that it doesn't have much trunk or rear storage and doesn't offer wireless connectivity for Android Auto or Apple CarPlay. However, if you're looking for a cheaper towing vehicle, the base model starts at $40,000, one of the cheapest options on this list, especially considering the towing capacity.
With a 77.4 kWh battery, the trim with the greater range (approximately 256 miles) can tow up to 128 miles. Unfortunately, the trim with the smaller battery pack will only travel about 110 miles when towing.
Ford F-150 Lightning
The F-150 lightning is a full-size pickup truck with a ton of torque and a roomy cabin along with more than 300 miles of driving range in some models. One of the best parts is that the Lightning may be used as a backup generator for your house in the event of a power outage, as well as to charge up another electric vehicle or plug-in hybrid.
All Lightning models include dual electric motors, which provide them with all-wheel drive as the standard. According to Ford, the standard-range model has a targeted EPA-estimated 240-mile driving range, 452 horsepower, and 775 lb.-ft. of torque. Versions equipped with the extended-range battery offer a longer 320-mile driving range and 580 horsepower. As with all towing trucks, you'll only get about half that range when towing an RV or trailer.
Unfortunately, while the Lightning does have a towing capacity of 10,000 pounds, some testers have noticed that it struggles even with half that. So you may want to wait a few years while Ford works on that unless you'd be happy with fewer towing options.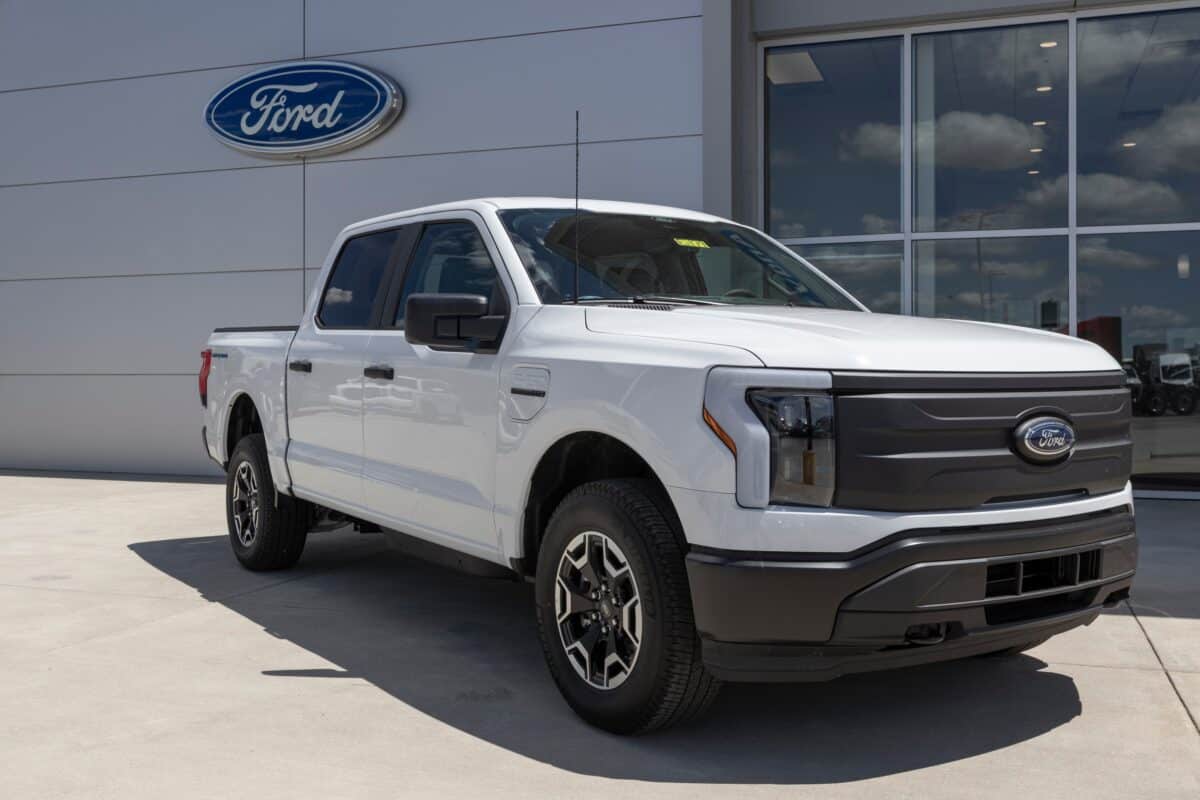 Tesla Model Y
The Tesla Model Y is another compact SUV, and it's capable of towing up to 3,500 pounds. During towing it'll get around 160 miles per gallon of combined EPA fuel. It'll also use 27 kWh per 100 miles (EPA rating is 318 miles without towing). However, you'll pay the price, with the base model starting at $65,900.
You'll also need to keep in mind that only the Dual Motor Long Range is certified for towing. As of 2023, you can't tow any vehicles or trailers with the Performance model.
Luckily, can rely on the Superchargers to quickly fill up your Tesla when the battery gets low. This means you can charge your vehicle in less than an hour (usually). Of course, you'll want to plan your route accordingly, but there are many Superchargers available across the US.
Mercedes Benz EQA
The Mercedes-Benz EQA is a German electric car made to tow, with the top trim offering a towing capacity of 1,653 lbs when unbraked and 3,968 lbs when braked. It also includes its own tow bar, which is factory installed on all trims and deploys from the bumper when a button inside the trunk is pressed. In order to balance the vehicle when towing, the EV also incorporates a system called Trailer Assist. So hooking up and driving is easy with this car.
With a 263-mile driving range, you can tow for around 130 miles until the battery runs out. While this isn't the best option, it's not terrible. The 69.7 kWh Lithium-ion battery can charge in just 5 hours with a level 2 charger.
Because it's a luxury vehicle, you will pay a luxury price for the EQA. The base model starts at $96,000, the most expensive on this list for what you get. But if you want to ride around in style, it may be worth the cost for you.
Tesla Model X
Tesla's Model X is known for its amazing features like Auto Lane Change, Auto-park, and Auto-navigate, with a peak power of 1020 horsepower. However, did you know that this EV can also tow upwards of 5,000 pounds? That's a small RV!
Due to the weight of the battery pack on the car's floor, it is adequately stable and has a low chance of rolling over, and its sturdy design aids in seamless towing. It also has Automatic Emergency Braking in case of an emergency. Plus, with the aid of air springs, it's simple to hitch a trailer to the back.
The biggest con is that the towing capacity can cut the driving range in half. If you choose to tow an RV or vehicle, you can expect a towing range of 165 miles (instead of the usual 330 miles).
BMW iX
Want a luxury car similar to the Mercedes Benz EQA, but without the price tag? The BMW iX offers a towing capacity of 1,653 lbs unbraked and 5,512 lbs braked, for a starting price of $83,000, $13,000 cheaper than the EQA. Also, it boasts a driving range of 348 miles, which should equate to around 170 miles while towing, making it a strong performer in this area as well.
With 516 horsepower in the xDrive50 and a monstrous 610 horsepower in the M60, two electric motors give the all-wheel drive vehicle more than enough power, aiding in driving and towing. Plus, the iX can recharge from 10 percent to 80 percent when connected to a 200-kW connection in just 35 minutes provided you have access to DC fast charging.
Also, don't worry about space. Although the iX is a mid-size SUV, its passenger and cargo space measure a sizeable 35.5 cu ft. So you'll have plenty of room to store items needed while traveling.
Volkswagen ID.4
Starting at $41,000, Volkswagen's first fully electric SUV is a compact SUV. It has a single battery pack that produces 339 pound-feet of torque and 295 horsepower. This two-row seater also offers LED headlights, a 10-inch touchscreen with wireless smartphone connectivity, a heated steering wheel, and front seats, as well as adaptive cruise control.
The 82 kWh 400 V lithium-ion battery's Combined Charging System enables a full charge to be completed in 7.5 hours at home or using a public Level 2 charger, so as long as you're close to these options, you should be able to top off when needed.
It's important to note that the Volkswagen ID.4 has a maximum towing capability of 2,200 pounds in RWD form (rear-wheel drive) and 2,700 pounds in AWD (all-wheel drive) mode. Also, this will significantly reduce the range, offering about 140 miles if towing.
Kia Sorento PHEV
Technically, the Kia Sorento PHEV is a hybrid car, so if you're looking for an all-electric vehicle, it won't be the best option for you. However, this all-wheel drive has three rows of seating for six passengers and a luxurious cabin to stretch out on long trips. And the 1.6L four-cylinder gas engine pairs with a 66.9-kW electric motor and 13.8-kWh battery pack for a total range of 460 miles.
The EPA estimates that the vehicle will get 79 MPGe, with a 3.4-hour charge time at 240V. Not bad! And, if you just so happen to run out of juice and can't find a charger, no worries, the gas engine will kick in.
It doesn't tow as much as some of the trucks that we mentioned, only offering a 2,000 towing capacity, but that's perfect for a small pop-up camper or trailer.
The best part about this hybrid is that it's one of the few three-row seaters that is fairly affordable, starting at just $45,000. While that's slightly more expensive than other hybrids, it's cheaper than many of the EVs on this list.
10 Electric Vehicles That Can Tow
While there are other electric vehicles that can tow, these 10 options on our list tend to offer the most towing capacity based on price and other "luxury" options like heated seats and plenty of space for storage. We can't wait to see what the future holds for electric towing vehicles!
The image featured at the top of this post is ©Brian A Jackson/Shutterstock.com.