Each year, shoppers unite for the holidays in search of the best Christmas gifts for their families and friends. That includes tech lovers, and if you're looking to get a head start, you'll be interested in the best Christmas tech deals on Amazon right now.
It's never too early to start shopping, and each year retailers begin rolling out sales well in advance of Black Friday and Christmas. It's also important to remember that popular tech on sale now might not be around by the time Santa arrives.
Best Smartphones for Techies
Best Display
SAMSUNG Galaxy Z Fold 4
7.6-inch Dynamic AMOLED main screen and 6.2" Dynamic AMOLED cover screen
50MP Wide/12MP ultra-wide rear camera and 10MP front camera
30x digital zoom
Flex mode
Multiple windows so you can work on different tasks simultaneously
Supports super-fast charging and S Pen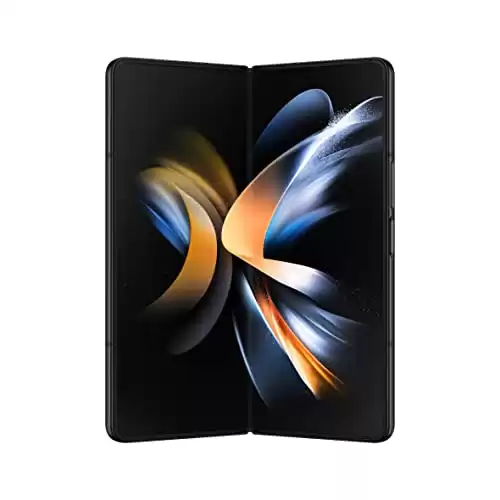 We earn a commission if you make a purchase, at no additional cost to you.
Just like Christmas, new smartphone generations typically only come out once a year. We've already seen most of the high-end smartphone's launch in 2022, which means there are new iPhones and a dozen new Android smartphones to choose from.
If you prefer Android to iOS, you may be overwhelmed by the number of options available. Samsung alone launches over a dozen handsets each year, including the new Galaxy S22 Ultra with the embedded S Pen. The Samsung Z Fold 4 is a unique option for any tech lover on your list, along with the Galaxy Z Flip 4.
On that note, you'll be hard-pressed to find anything more unique than the Nothing Phone 1. This smartphone comes from the founder of OnePlus and has a transparent back with embedded lighting and an affordable price tag. Other options include the Google Pixel 6, and the iPhone 13 mini for anyone that appreciates a pocket-friendly design.
For Apple fans, there is the new iPhone 14, along with three variants of the company's latest smartphone. The base model and the iPhone 14 Plus are affordable versions of Apple's new smartphone. The iPhone 14 Pro and iPhone 14 Pro Max are for users that want a premium experience.
These phones are available through all the major carriers, but supply is tight through online retailers. Apple is also set to cut back production on the new handset, so the supply will dwindle closer to Christmas. The iPhone 13 Pro Max and those variants are also an option and are often on sale through Amazon and other retailers.
All of these phones are often found on sale throughout the year, but you will notice better deals from October through December. Keep in mind, newer models are often only an incremental upgrade, so the best deal could be last year's flagship – not the current one.
Computer Christmas Deals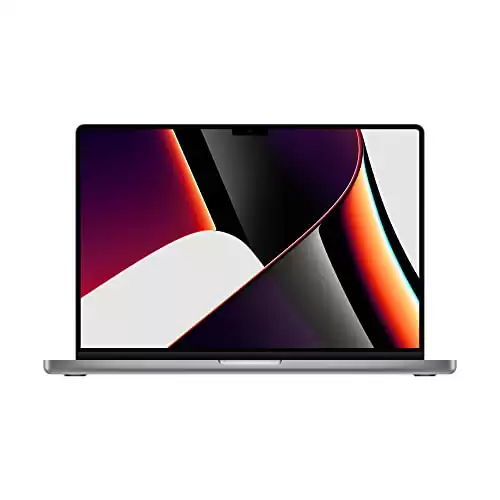 We earn a commission if you make a purchase, at no additional cost to you.
A new computer can range anywhere from a few hundred dollars to several thousand depending on your needs. The selection is vast if you use Windows, but narrows considerably with Macs and Chromebooks.
Looking for a portable present? Laptops are always a great choice and you might be surprised by how affordable some models are. HP has more than a half-dozen models that won't break the bank including this one with an 11th gen processor and a 256GB solid-state drive. We're also big fans of the Acer Aspire lineup, and feel the Acer Aspire 5 provides a lot of bang for the buck.
If you want a present with more power, consider the Apple MacBook Pro. It has a 16-inch display and 16GB of RAM along with the company's speedy M1 Pro chip. There are dozens of options in the hybrid range as well. Some of the best deals on 2-in-1 PCs include the Lenovo Flex 5 and the x360, a Chromebook from HP.
Laptops are easy to sneak under the tree, but you can find a variety of Christmas desktop PC deals as well. AMD fans will appreciate systems like this PC that comes with 12GB of RAM and a Ryzen 5 5600G. HP's All-in-One Desktop is an interesting alternative to traditional desktop PCs. There are also several models of iMac computers if the preferred OS is Apple, not Microsoft.
Best Christmas Tech Deals for Gamers
PlayStation 5 Console
Stunning Games - Marvel at incredible graphics and experience new PS5 features.
Breathtaking Immersion - Discover a deeper gaming experience with support for haptic feedback, adaptive triggers, and 3D Audio technology.
Lightning Speed - Harness the power of a custom CPU, GPU, and SSD with Integrated I/O that rewrite the rules of what a PlayStation console can do.
Model Number CFI-1102A
We earn a commission if you make a purchase, at no additional cost to you.
One of the best times of the year for gamers is Christmas. Along with the holiday comes a bounty of Christmas tech deals regardless of the platform. While there are no new consoles debuting during this holiday season, you'll want to act fast if you're picking up gifts for the gamer in your life.
The PlayStation 5 launched in 2020 but is still hard to acquire with shortages expected to continue until 2024. The base console is available through Amazon only by invitation. That could change quickly to unavailable at any time between now and Christmas.
The digital console and bundles are also by invitation only, but you can pick up some of the best PlayStation 5 games for gamers that already have the system.
Things are a little better if you're shopping for an Xbox system for Christmas 2022. The cheaper digital Xbox Series S is easy to find in stock at the moment. The Xbox Series X is in short supply, however. You'll need to rely on a reservation and plan ahead for this next-gen console. As with the PS5, supply is likely to tighten closer to the holidays.
Nintendo fans will have a reason to smile, even if you don't see many Christmas tech deals on Switch consoles. The OLED model is in stock in multiple colors along with the regular Nintendo Switch, which is still a top seller.
If you want something more portable than a console, but with more power than a smartphone, there's also the Switch Lite handheld. Alternatively, gamers that spend most of their time on Steam would be thrilled with the new Steam Deck – if they can find one in stock.
Virtual Christmas Deals
PlayStation VR Marvel's Iron Man VR Bundle
Bundle includes Playstation VR headset, Playstation camera, Playstation camera adaptor, 2 Playstation move motion controllers, Marvel's iron man VR Voucher, and Playstation VR Demo collection 3...
Using two Playstation move motion controllers Fire up iron Man's repulsor jets and Blast into the skies with an arsenal of iconic iron man Gear at your fingertips. Two Playstation move motion...
Face off against One of iron Man's greatest foes in high stakes, action-packed battles. Upgrade Tech in Tony stark's garage to customize iron Man's sleek armor and awesome abilities
Upgrade tech in Tony Stark's garage to customize Iron Man's sleek armor and awesome abilities.
Fast PS4 controller charging: 2-hour fast PS4 wireless charger double Dual shock 4 PS4/ PS4 Slim/ PS4 Pro controllers simultaneously. No need to wait more time when charge two PS4 controllers. Save...
We earn a commission if you make a purchase, at no additional cost to you.
Virtual reality is slowly gaining ground with consumers as headsets become cheaper. We expect the Meta Quest 2 to be one of the hottest Christmas gifts of 2022. This popular headset is available in two configurations at 128GB or 256GB, and several bundles including one designed for streamers. This system provides the best standalone VR experience but is far from the only option.
Gamers that already have a capable system with plenty of horsepower should consider the Valve Index. It's not exactly cheap, although it takes VR to the next level just like the HTC VIVE Pro 2. Both of these systems require a PC that meets specific requirements while providing resolutions up to 5K and top-tier tracking.
The only other VR headset we recommend that you can find on sale also requires specific hardware. In this case, it's a PlayStation if you plan on using PlayStation VR. You will often find this accessory bundled with games and peripherals. The newest from the company is arguably the best, however, with the Iron Man VR Bundle. 
Best Tech Deals for Kids
STEM Projects for Kids Age 8-12, Science Kits for Boys, Solar Robot Space Toys Gifts for 8-14 Year Old Teen Boys Girls, 120Pcs Building Experiments Robots for Teenage Ages 9 10 11 12.
[STEM Projects for Kids Age 8-12] 6 different building robots which can move on land for kid's to build, Building robots toys will inspire kid's curiosity in science exploration and discovery. Stem...
[Robot Toys for 8-14 Year Old Boys] This space robots energies can be powered by the sun or battery. This robot kit includes a solar power panel that collects solar heat energy into an electric energy...
[Best Gifts Toys for 8-14 Year Old Boys Kids] Improve kid's imagination and creativity by challenging them to build their own robots. This science toys help to develop manual dexterity,problem solving...
[Easy to Assemble for Aged 8+] This science kit comes with a clear instruction manual, and this puzzles toys enable your child to learn through playing while to enjoy the atmosphere of family...
[Ideal Gift] All pieces are sturdy and durable, which are made of premium quality ABS plastic. This is a great toys gifts for 8 9 10 11 12 year old boys/girls/kids Great gift for |Children's Day|...
We earn a commission if you make a purchase, at no additional cost to you.
Most of the best Christmas tech deals we've covered are for adults, but you can't have a Christmas list without thinking about kids. That means it's time to take a look at tech toys for kids and those still young at heart.
One of the first tech toys for kids we recommend is Lego Mindstorms building kits. These cover a wide range of ages and allow children to create while learning. There are affordable sets like the Mini Robots or larger kits like the LEGO Mindstorms EV3. That kit has more than 500 pieces including interactive servo motors.
STEM kits are also a popular choice, and offer a bit more variety than tech-based LEGO sets. This solar robot certainly won't break the bank and is suitable for children ages 9 and up. Other notable STEM kits include these from Butterfly EduFields. We also like this 12-in-1 robot, which you can find from different brands and manufacturers.
Kids that would rather play than build might enjoy the new version of Laser Tag. This set has rechargeable batteries and 360-degree sensors and is perfect for both children and adults. RC cars are always a popular choice along with unique robots like the Sphero. That company's rolling bots are a blast, but they also have Specdrums, which lets you create music with your fingers.
Best Tech Stocking Stuffers
Looking for the type of gift you don't need to wrap? Some of the best Christmas tech deals on Amazon come in the form of stocking stuffers. While they are more expensive than a stocking filled with candy, rest assured they'll be thrilled to see what Santa left behind.
Have someone in your life that wants to make getting in shape their New Year's resolution? If so, you may want to consider a fitness tracker. Fitbit has a number of options designed to track sleep and fitness like the Fitbit Charge and Luxe. You can also find many of those features in traditional smartwatches from Apple, Samsung, and others.
You can check out some of the top options on our list of the best fitness trackers, or choose a wearable with a little more flash. The Apple Watch Ultra certainly fits that bill, and it's the best smartwatch from the company to date. It launched alongside the Apple Watch Series 8 in September and has a more palatable price tag than the Ultra.
Android users have a new Pixel watch and the Pixel Buds Pro, which we recently compared against the A-Series. Both would make an excellent addition to any stocking along with earbuds manufactured by Apple or Amazon as well. They should have plenty of Echo Buds 2nd gen in stock, but the Galaxy Buds 2 are a better deal at the moment. 
A few other options for tech stocking stuffers include Bluetooth trackers, pocket drones, and smart plugs. When all else fails, you can stuff a few tech-related in a stocking, and you might be surprised by how many stores have made them available for Christmas 2022.
Final Thoughts
The holidays may still be a few months away, but if you want to secure the perfect gift for the techie in your life, some of the best Christmas tech deals on Amazon are available now. Just remember, prices are subject to change, just like the available stock and you'll want to pay close attention to delivery times as we creep closer to Christmas.
Last update on 2023-05-25 / Affiliate links / Images from Amazon Product Advertising API