The Tesla Model 3 has held the reigns as the most popular EV in the United States for a number of years. Coupling together an exceptional range, an affordable price tag, and a bevy of high-tech features, it is a perfect storm of sorts for an EV. What if you're not the biggest fan of Tesla EVs though? There are a multitude of alternatives to the Model 3 out there on the EV market today.
There are all sorts of great reasons to switch to an EV, but you don't have to opt for a Tesla Model 3. Today's guide will be taking a look at 10 of the best alternatives to the Tesla Model 3 on the market today. The selections will be hovering around the same price range, or below it, and all EVs chosen have the benefit of using universal charging infrastructure across the country. Let's dive in and see which one is the best for you.
Tesla Model 3 Overview
The Tesla Model 3 is Tesla's most affordable EV and comes with many the of amenities you might expect of the more expensive models. You get access to autonomous driving, a massive infotainment system, and a whole host of features that have made Tesla one of the go-to manufacturers for EVs for the last decade. The Model 3 still remains a popular choice, thanks to its lower price tag. At the beginning of May 2023, the base trim Model 3 price was $41,888. Previously, users could couple the lower price point with federal tax credits for huge savings. Tesla has depleted a good portion of its tax credits, however. What this means going forward for the Model 3 remains to be seen.
Specs
| | Tesla Model 3 |
| --- | --- |
| Range | 325 miles |
| Drive Train | All-wheel drive |
| Wheelbase | 113.2 inches |
| Height | 56.4 inches |
| Length | 184.8 inches |
| Width | 72.8 inches |
| Seating Capacity | Five passengers |
| Storage Space | 19.8 cubic feet |
| Horsepower | 455 horsepower |
Polestar 2
The Polestar 2 is one of the many hatchback EVs in direct competition with the Tesla Model 3. The range isn't quite as good as the Model 3, coming in at an estimated 270 miles on a full charge. Polestar's electric hatchback comes with some enticing features, however. Users get access to an easy and intuitive infotainment system along with a plush interior. If you're looking to haul a camper or a trailer, you can easily do that as well. The Polestar 2 is capable of towing up to 2,000 pounds. Power isn't an issue either with the better-than-average acceleration on offer. Users can expect 0 to 60 miles per hour in 4.2 seconds. The suggested retail price of $48,400 for the single-motor option makes it a cheaper option compared to the Model 3.
Kia EV6
The first dedicated EV from Kia is a great alternative to the Model 3. The EV6 has operational ranges between 206 and 310 miles on a full charge, depending on the trim package selected. Pricing is a bit more variable compared to the Model 3, with the basic trim package fetching $48,700. Going up in features and power leaves the suggested retail price at $61,600 which is well above the Model 3. However, you get a more powerful EV capable of utilizing a large variety of chargers across the country either way. Kia's EV6 is a great purchase for those looking for a viable EV.
Hyundai Ioniq 5
Hyundai's Ioniq 5 builds upon the legacy of its first dedicated EV platform. As such, it has had plenty of time to mature as a platform. The Ioniq 5 is roughly the same size as the Model 3 and comes in far cheaper than the basic trim package. Users can expect anywhere between 266 to 303 miles of operational range on a full charge. The suggested retail price for the basic trim package is $41,450 with the fully kitted-out vehicle selling for $56,500. Users get a lot of bang for their buck, however. Hyundai has packed a full infotainment suite along with some relatively smart features for driver safety in the Ioniq 5.
Ford Mustang Mach-E
The Mustang Mach-E is a curious EV, borrowing from Ford's legacy of American muscle cars. Compared to the Model 3, it certainly stacks up quite favorably. Users get an exceptional range offering of 212 miles to 312 miles. Pricing is likewise comparable to the Model 3, with the cheapest option being $45,995 and going up to $63,995. Ford still has active federal tax credits at the time of this writing, so the savings can be even more substantial. In addition to comparable power and pricing, the Mach-E is capable of towing up to 3,300 pounds a whopping 1,100 pounds more than the Model 3.
Hyundai Kona Electric
Hyundai's budget-friendly EV is a very capable vehicle. The Hyundai Kona Electric has an estimated range of 258 miles on a single charge, which is a bit less than the Model 3. The pricing difference, however, is quite substantial. Users can expect to pay $33,550 for the Kona Electric. The Kona Electric comes with wireless CarPlay and Android Auto integration, as well as an 8-inch color touchscreen. It is lacking in power compared to the Model 3 but should be more than capable of handling daily driving tasks. Hyundai's EVs also feature regenerative braking, which is a way to make sure your battery charge goes even further.
Volkswagen ID.4
The Volkswagen ID.4 couples the VW's attention to detail with a long-ranging EV platform that is sure to turn heads. Users can expect to pay $38,995 for the most basic trim package of the ID.4, but you get a stellar EV regardless of the amenities. ID.4 owners get access to free Electrify America fast chargers for 3 years, meaning you've got room for all sorts of adventures without having to worry about paying for the charging station. An estimated 275 miles of range on a single charge is below the maximum capabilities of the Model 3, but it comes in far cheaper. That said, the ID.4 is a great choice for an EV that comes with ample passenger seating, a plush interior, and the capability of charging to 80% of a full battery within ten minutes.
Chevy Bolt EV
Chevy's Bolt EV is one of the cheaper options on the market for an EV. It lacks the power and punch of the Model 3 but has a comparable range. What is most attractive about the Bolt EV is the low price and fairly robust feature list. The Bolt EV starts at $27,495 and comes with Chevy Safety Assist, wireless CarPlay and Android Auto, and 259 miles of range. You can snag a brand new Chevy Bolt for less than a used and mistreated Model 3. You could even potentially snag two of them for the cost of a single Model 3 with all the trimmings. The feature list of the Bolt EV is a little slim compared to the other EVs on this list. If you're after a dependable driver, it is a great choice.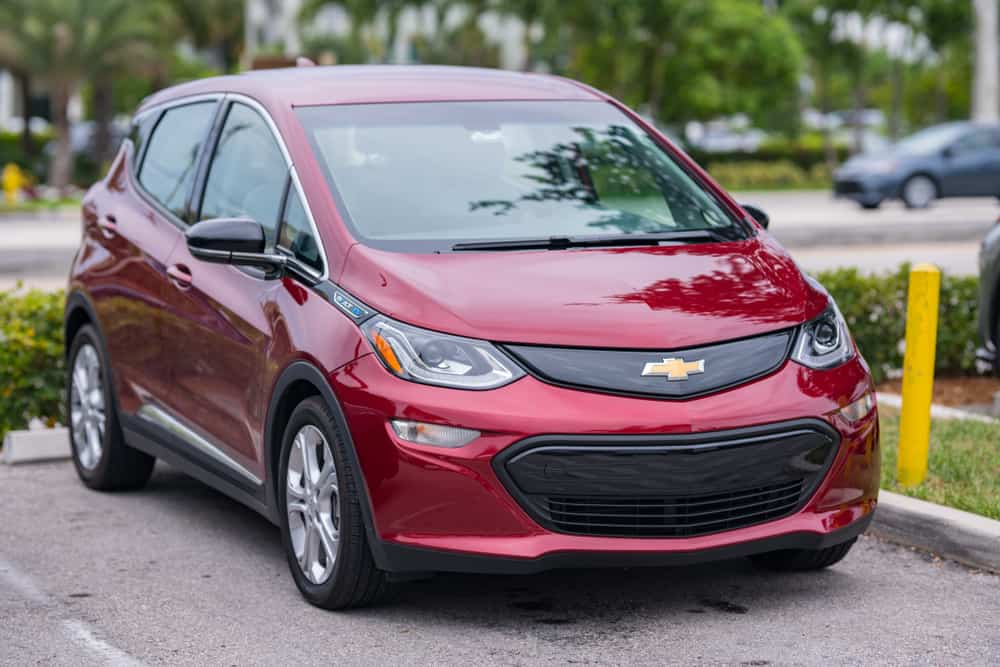 Nissan Leaf
Nissan's Leaf has been a viable EV platform for a number of years. It is one of the cheaper options on the market, with a price more comparable to the Chevy Bolt. The range suffers a bit, with 212 miles available on a single charge. It lacks some of the more high-tech features seen in other EVs. Where the Nissan Leaf fits in is as a dependable daily driver. Nissan helped to pioneer the universal charging standard, and the Leaf remains a highly competitive choice. With a base price of $28,040, it makes for a great option for users looking for a dependable vehicle with an affordable financing plan.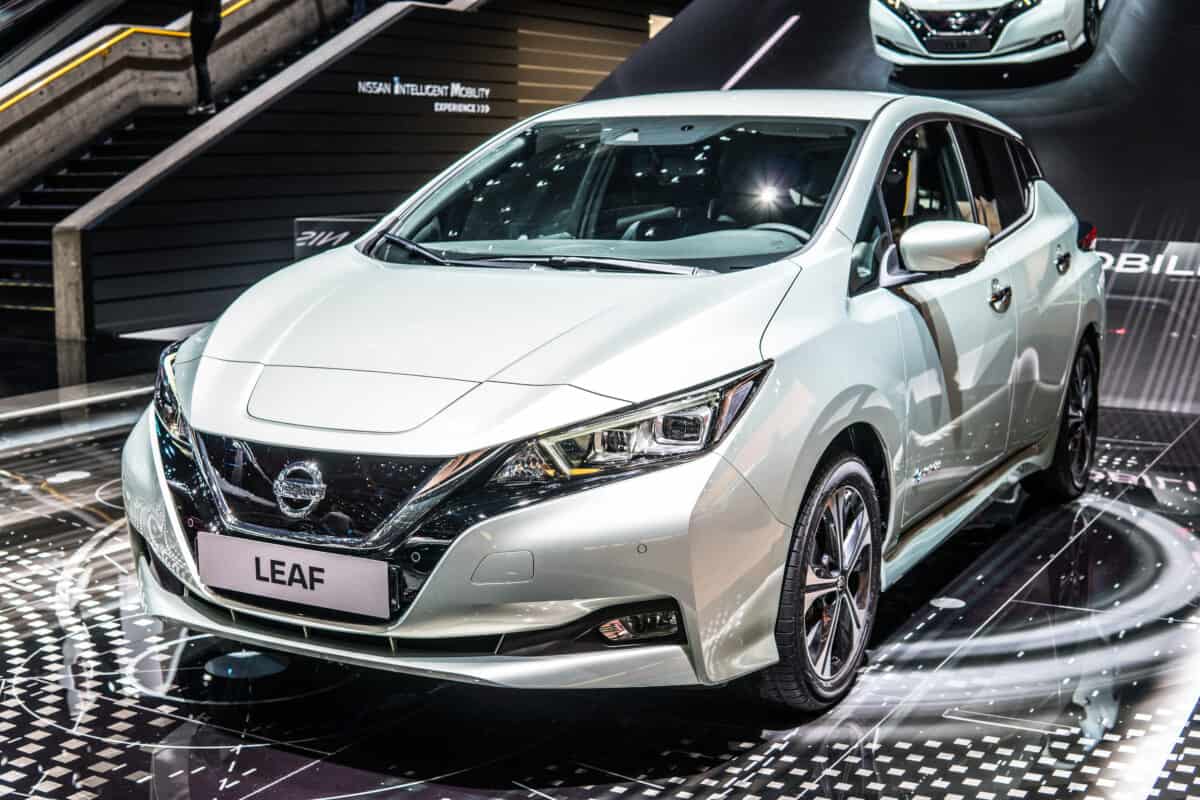 Volvo XC40 Recharge
The XC40 Recharge from Volvo is comparable price-wise to the Model 3 but does lack overall range. Instead, the XC40 Recharge boasts some of the best safety features on the market, especially when compared to its competitors. Users have access to 223 miles of operational range on a single charge, with 402 horsepower on tap. You can expect a 0 to 80% recharge time at 37 minutes with compatible chargers. With a starting price of $53,550, it is well within the range of the Model 3 despite having less overall range. If you're after a safe SUV for you and your family, the XC40 Recharge is a great choice.
BMW i4
The final EV on our list, but it is BMW's take on the luxury sedan. The BMW i4 will look familiar to anyone accustomed to the German automaker's product line. With a suggested retail price of $52,000, it is within striking distance of the Model 3. What it has over Tesla's ever-popular EV is a plush interior, with the requisite fit and finish you might expect of a BMW. While it lacks range compared to the Model 3, with its maximum range sitting at 256 miles on a single charge, it makes up for it in other ways. Users can expect a luxurious ride coupled with an intuitive infotainment system.
Closing Thoughts
There are many viable options for EVs on the market today. If you're searching for your next electric vehicle, you don't need to look just at the Tesla models available. With such strong offerings from Hyundai, Ford, BMW, and Nissan, there are more than enough alternatives to the Model 3 to fit a variety of use cases. As with any investment, take the time and research your options before committing to a decision.