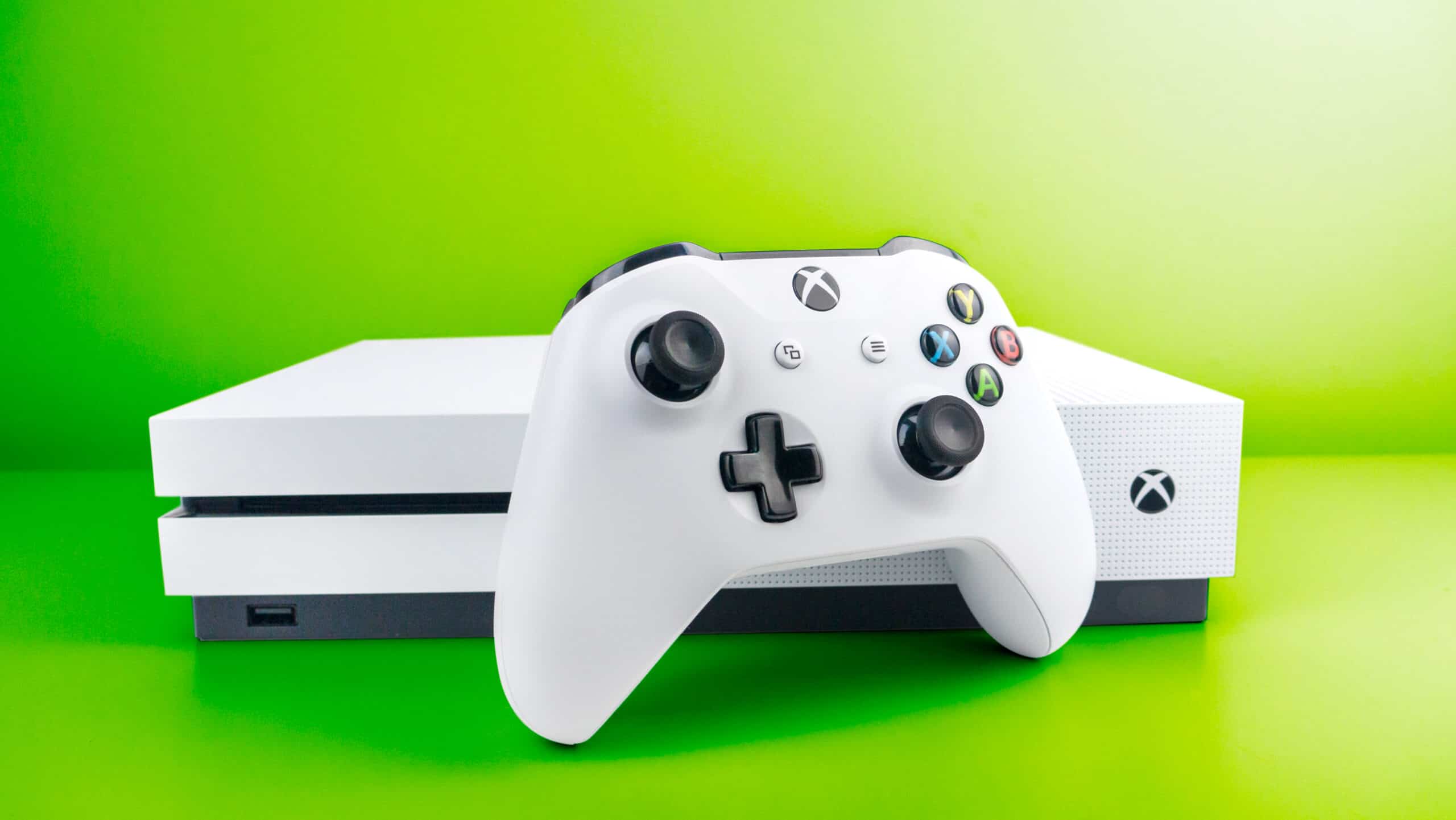 Sports games are big businesses in the gaming industry. Most people really enjoy playing them and having fun. There's no denying it — the Microsoft Xbox One is a powerhouse. It supports 4K video playback, has a plethora of games available to purchase, and, most importantly, its games are super fun. The Xbox One has been well-received by critics and consumers alike for its incredible graphics and superior online multiplayer capabilities. It also has a solid selection of exclusive titles that have helped it remain competitive in the console space. If you're an Xbox One owner, then you know that the Xbox One has been on a quest for greatness.
Whether you're a fan of basketball, soccer, hockey, or any other sport, you'll find something here to keep you entertained. From classic arcade-style games to realistic simulations, there's something here for everyone to enjoy. So if you're looking for a way to get your sports fix without leaving the house, keep reading to find out which games are worth checking out.
What Are Sports Games?
Sports games are an increasingly popular genre of video games that simulate real-life sports activities, such as soccer, basketball, or baseball. These games allow players to control virtual athletes and teams, participate in various sporting events, and compete with opponents around the world.
The popularity of sports games can be attributed to the realism and depth of the simulations and their ability to bring people together in a virtual environment. With technological advancements, sports games have become increasingly sophisticated, offering a wide range of features and customization options that allow players to create a truly unique gaming experience. The games come with customizable options so you can choose the difficulty level and competition you want. You can also customize your team and create custom strategies to give you an edge over your opponents.
Is Xbox One Known for Sports Games?
When it comes to video game consoles, Xbox One has been around for a while and has always been known for its library of excellent sports games. For gamers looking to immerse themselves in the world of sports, there are a few titles that stand out as some of the best sports games available on the Xbox One. Whether you're looking for an exciting soccer game or a fun basketball simulator, here are some of the absolute best Xbox One sports games of all time.
10: Super Mega Baseball 3
Super Mega Baseball 3 is one of the most recent games in the baseball series by Metalhead Software. There are plenty of modes to choose from which include, Exhibition, Season, Tournament, and Online. The exhibition mode lets you pick your favorite team and play through multiple seasons against other people online. There are some fun challenges for each season, but it doesn't compare to playing with real people.
The Season mode lets you play through multiple seasons with different venues (including Chase Field), players, and managers. You'll also be able to create your custom stadiums if you're so inclined. You can even create custom teams. Whether you're looking for a realistic baseball simulation or want to hit dingers in the backyard with friends, Super Mega Baseball 3 has something for everyone. So grab your bat and glove and get ready for some good old-fashioned ball
9: Knockout City
Knockout City is one of the newest additions to the Xbox One sports game lineup. This 4v4 team-based dodgeball brawler offers fast-paced and exciting gameplay as you face off against your opponents in a thrilling competition. The game features a variety of characters, each with its own unique moves and abilities, and offers plenty of customization options.
Whether playing with friends or competing against strangers online, Knockout City will provide hours of fun and intense competition. With its easy-to-learn mechanics and varied environments, it's no wonder why this game is quickly becoming one of the most popular Xbox One sports games around.
8: theHunter: Call of the Wild
theHunter: Call of the Wild is the most exciting hunting simulation ever made. The landscape is full of animals like stately deer and awe-inspiring bison. You'll need to use all your hunting skills to stay one step ahead of the wildlife while also tracking and managing your resources. It's a unique experience that will challenge even the most experienced hunters.
The game features realistic animal behaviors, dynamic weather, and a day/night cycle that can affect how the animals act. You can also customize your weapons and gear, creating a unique setup that matches your play style. With plenty of challenges and rewards to be earned along the way, theHunter: Call of the Wild is a must-have for any Xbox One owner who loves hunting games.
The 50-square-mile globe is made with Apex, a technology that won awards and was made by Avalanche Studios over a decade of making great action games. theHunter: Call of the Wild has a rich single-player mode, but it also has cooperative and competitive multiplayer modes for up to eight players. Tell others about your best hunting trip, and you'll have something to brag about.
7: Madden NFL 16
Madden NFL 16 is the latest version of the popular EA Sports franchise, bringing many changes and improvements to the table. The game has several modes, including the Ultimate Team mode, where you can build your team from the ground up and compete against others in various competitions. You can customize your players, manage their stats and progress, and even play through an entire career mode.
The game also features new modes such as Draft Champions, which allows you to pick the best players available to build a super team, and the Skills Trainer, which provides tutorials and challenges to hone your skills. With new commentary and player models, it's easy to become immersed in the Madden experience.
While the game still follows the same formula as previous installments, some new features give you more control over your experience. For instance, you can customize your team with various pre-packaged players and coaches. You also get to play in 1v1 match-ups against other players online, which adds another layer of strategy to the gameplay.
6: NHL 20
NHL 20 is a hockey-themed video game created by EA Vancouver and published by EA Sports. It is the 29th installment in the NHL video game franchise. NHL 20 is the latest entry in the Electronic Arts hockey series, and it's already one of the best games on the system. The game features an all-new pro-style gameplay engine that allows you to control your player more accurately than ever. You'll also be able to select from a wide variety of NHL teams, including the Toronto Maple Leafs, New Jersey Devils, Pittsburgh Penguins, and more.
The game also features an all-new Pro-Am mode that allows players to take their skills offline against AI opponents. The AI is surprisingly good, so you can expect a challenge. You'll also be able to play as your favorite NHL team or the opposing team if you're feeling particularly competitive.
NHL 20 has a new game engine for better graphics, animations, and sounds. The visual changes are noticeable without being overbearing. Still, the most significant improvement comes from adding real-life players' likenesses and authentic jerseys from when they played in real life.
5: Pro Evolution Soccer 2017
Pro Evolution Soccer 2017 is the sixteenth installment in the Pro Evolution Soccer franchise. PES 2017 is one of the top-rated sports games on the Xbox One console, offering an incredibly immersive and realistic soccer gaming experience. The game's visuals and animations are quite stunning, and it features a number of different game modes, such as exhibition matches, tournaments, and online play. There are also a number of licensed teams and leagues to choose from, including the English Premier League and La Liga.
When it comes to gameplay, PES 2017 truly shines. Players can make use of an array of different tactics and strategies, from short passing to long shots. The AI is also very intelligent, which makes for a challenging but rewarding experience.
4: Rocket League
Rocket League is a car soccer video game developed and published by Psyonix. The game combines traditional soccer gameplay with driving elements to create a unique and exciting experience. Players take control of rocket-powered cars and drive around an arena, attempting to score goals against the opposing team. Matches are fast-paced and exciting, offering a thrilling experience that will keep you coming back for more.
The game aims to score goals by kicking the ball into the opponent's goal. It allows players to operate jetpack-equipped autos and hit a considerably larger ball into the other team's goal area to score goals. The players' autos may "jump" into the air and strike the ball while it is in flight.
The players can also gain speed by passing their vehicles over designated areas on the field, which allows them to fast cross the field, use the extra momentum to hit the ball or slam into another player's car to destroy it. In the latter scenario, the destroyed car will soon appear on their team's side of the field.
To advance in flight while in the air, a player may also employ a boost, which enables them to strike the ball while in the air. Mid-air boosting and the ability for players to change their car's direction while in flight enable powered aircraft.
3: Tony Hawk's Pro Skater 1 + 2
Tony Hawk's Pro Skater 1 + 2 is a skateboarding video game that is played from a third-person perspective and modeled after traditional arcade games. The objective of the majority of gameplay modes is to get a high score or acquire specific items. The game features amazing visuals, a robust soundtrack featuring songs from some of the most influential bands of the 90s, and of course, plenty of skateboarding action. You can play as some of the greatest skateboarders of all time, including Tony Hawk, Rodney Mullen, and Bucky Lasek. The levels feature many secret areas, hidden items, and objectives to complete.
Along with three unique avatars, the game includes 21 pro skateboarders. All the professional skateboarders from the original two games have returned for the remaster and now appear as adults; the "Digital Deluxe Edition" includes skaters with 1980s-inspired skins.
The Construct-A-Skater and Create-A-Park modes let players create their skater and skate park, respectively. Both local split-screen play and internet multiplayer are available. The game features a progression system that enables players to achieve particular tasks to advance levels and access new products in the game's shop.
2: FIFA 14
FIFA 14 is a soccer simulator video game created by EA Canada and distributed globally by Electronic Arts under the EA Sports brand. The graphics are sharp and lifelike, with detailed stadiums, smooth animations, and realistic player models. FIFA 14 also features improved lighting effects, weather conditions, and pitch wear that affects the gameplay. These features combine to make FIFA 14 one of the most immersive sports simulators and one of the best Xbox One sports games.
This soccer simulator offers unparalleled realism and excitement, bringing the world's most popular sport to life. Players have a huge range of customizations available, allowing them to adjust their team, players, and strategies to suit their needs. FIFA 14 also allows for online play against other gamers, which adds an extra level of competition and fun.
The gameplay of FIFA 14 is highly refined, offering an incredibly challenging and rewarding experience. Players can take control of their team in various ways, from setting up formations to controlling individual players during matches. The game also features several modes, including Career Mode and Ultimate Team. With Ultimate Team, players create their squad of superstars from the world's top leagues and compete against each other online.
1: NBA 2K17
NBA 2K17 is a basketball video game that attempts to simulate the experience of playing in the National Basketball Association (NBA). It boasts a deep set of features, including MyGM, a career mode, and an impressive MyCareer mode that allows you to build your basketball superstar. You can build custom teams and play in several leagues and tournaments in the game, making for an immersive experience. The graphics are also top-notch and make the gameplay feel even more authentic. You'll feel like you're right there on the court when you play NBA 2K17.
The game also features many new animations and cutscenes that make the game more realistic. You'll also find a variety of unlockable rewards, such as shoes and jerseys, that can be earned by completing various objectives. On top of that, you can customize your player or even create an entire roster from scratch. For those looking for a competitive edge, the MyGM mode allows you to manage a team as a general manager. You can trade players, sign free agents, and set lineups as you look to bring a championship to your city. There's also a MyLeague option where you can participate in a full season and compete against up to 30 other users. You can also play with friends online or participate in tournaments and leaderboards to show off your skills.
Overall, NBA 2K17 is an excellent game that offers a highly immersive experience for anyone looking for a great basketball simulation. With its impressive visuals and engaging gameplay, this is definitely one of the best Xbox One sports games out there.
Final Thoughts
Sports games on Xbox One have come a long way since they first appeared on the console. There's no shortage of great titles, each offering its own unique gaming experience. If you're looking for the best in sports gaming entertainment, look no further than this list of the absolute best Xbox One sports games. Whether you're looking for an immersive single-player experience or a competitive online multiplayer, these are the titles that stand out.
Up Next: