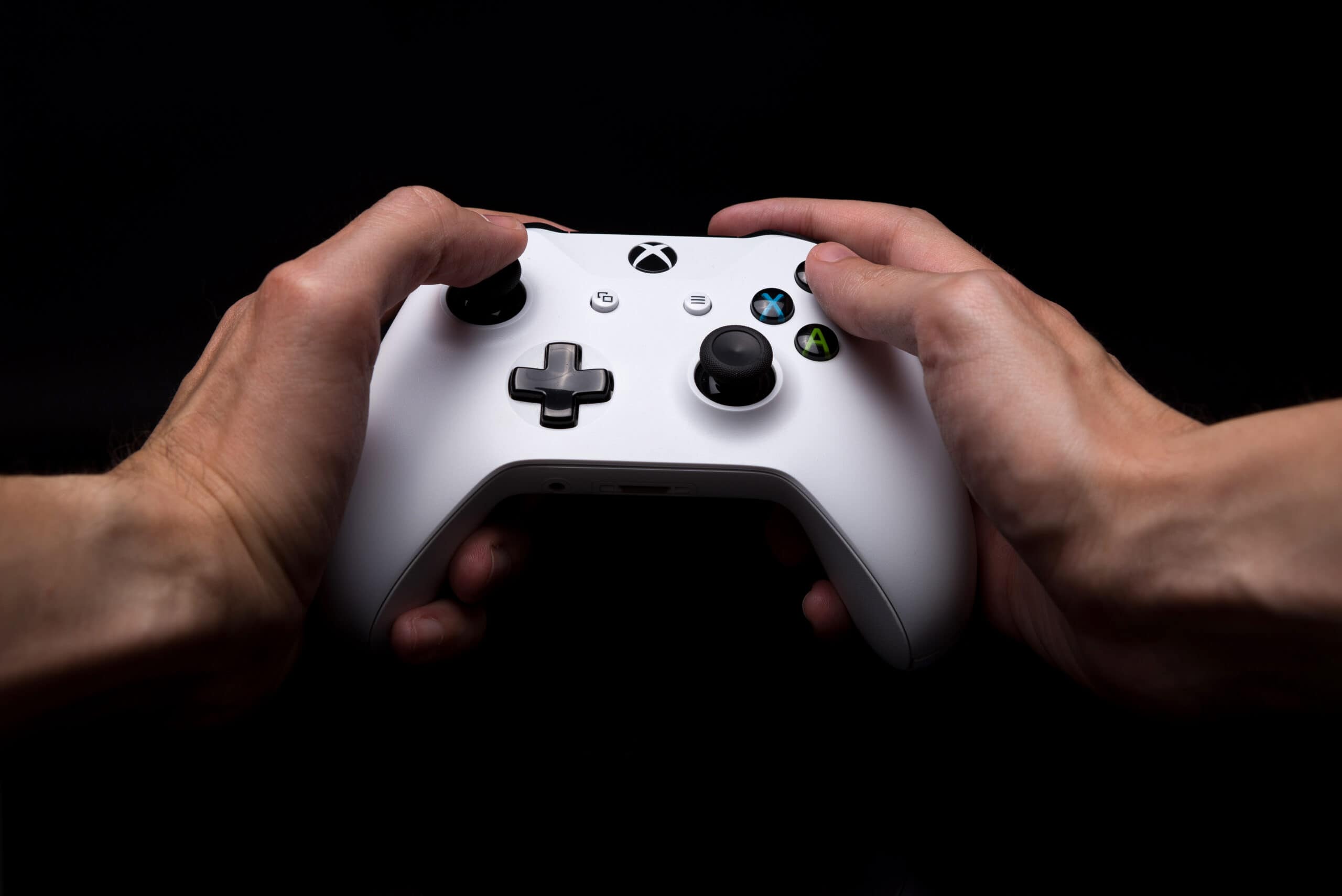 Platformers have been a staple of the gaming industry for decades, and the Xbox One is no exception. The console has a selection of some of the best platforming games ever made, and this list is here to help you find the absolute best of them.
These titles have stood out over the years for their captivating stories, impressive visuals, unique mechanics, and engaging worlds. Whether you're a fan of 2D classic platformers or more modern 3D titles, there's something for everyone on the Xbox One.
What Is a Platform Game?
Platform games, or platformers, are a genre of video games that require the player to traverse a level by navigating platforms or obstacles. The player usually controls a character, which can jump, run, and climb to reach the end of the level.
Platformers often feature power-ups, items, and bonus levels, which add to the challenge and make the game more exciting. Many of today's popular video games, such as Super Mario and Sonic the Hedgehog, are platformers.
They are some of the most beloved video games of all time and remain popular today. While the genre has evolved over the years, the basic gameplay remains the same: jump, run, and climb to reach the end of the level.
Platformers are great for gamers of all classes, as they can provide a fun but challenging gaming experience. So, if you're looking for an exciting and unique way to enjoy video games, platformers are definitely worth a try! Here are the 10 absolute best Xbox One platformers of all time.
#10: Crash Bandicoot 4: It's All About Time
We earn a commission if you make a purchase, at no additional cost to you.
Crash Bandicoot 4 is a 2020 platformer created by Toys for Bob and published by Activision. Originally released on Playstation 4, the game has retained its core platforming gameplay and added new elements you can use to traverse or overcome obstacles.
It also includes the ability to control characters, additional game modes, and unique gameplay and levels. In this game, you are required to control either Crash or his sister, who is supposed to protect the multiverse from domination by Nefarious Tropy and Doctors Neo Cortex. The game progresses along a linear map from where you can switch between controlling Crash or Coco.
You can play Crash Bandicoot 4 in two different styles, which you can choose before starting a new game, switching at any time. While the default style requires you to always return to the checkpoint when the player dies, the Retro or the play style only gives you a limited number of lives.  You'll have to start afresh if the player's life is lost.
Part of what makes Crash Bandicoot 4 fascinating to explore is the sheer level of detail that the developers have included. From the New Orlean musical city to the frozen tundra, this game might be tough, but it's definitely adorable. So, if you are looking for a stylish, confident 3D platformer, Crash Bandicoot 4 is the way to go.
#9: Sonic Mania
Sonic Mania - Xbox One
A true, classic Sonic experience: Gorgeous pixel graphics featuring a variety of new Zones with iconic favorites from Sonic 1, 2, 3, Sonic & Knuckles and Sonic The Hedgehog CD
Definitive version: Pristine, high quality HD version to enjoy Sonic and his friends as they face off against Dr. Eggman and his new robo-henchmen the Hard Boiled Heavies
New characters join the fun with Sonic
All-new Encore mode
New and improved features including Competition mode
We earn a commission if you make a purchase, at no additional cost to you.
Sonic Mania is the game to pick if you are looking for responsive controls, elaborate stages, and engaging tricks and traps. It follows Sonic, Tails, and Knuckles on a new adventure as they fight off Dr. Eggman and his robot army.
Released in 2017, this game lets you choose one of the 3 playable characters, each with different abilities. For instance, Sonic can quickly roll after a jump, Tails can swim and fly, while Knuckles can glide and climb walls.
This game requires you to collect golden rings that can protect you from hits. But if you are hit, your rings will scatter and disappear within a short time. The game has kept its original platforming setup, but you can expect new elements such as expanded levels, boss fights, and other franchise features.
You'll also be able to use the drop dash to speed up and overcome obstacles. There are even bonus stages where you can collect extra lives. This game was nominated for the Best Kids Game at New York Game Awards and the Best Family Game at The Game Awards 2017. Overall, Sonic Mania is a true classic throwback series with plenty of features to love.
#8: Unravel
We earn a commission if you make a purchase, at no additional cost to you.
Developed by Coldwood Interactive, Unravel is an Xbox One Platformer game that centers on Yarny, a small anthropomorphic creature made of yarn. The game starts inside a home where you move your way over to a cabinet full of all manner of books, pictures, and boxes.
While Yarny advances through each memory, he leaves a trail behind him that represents the love that binds a lifetime of memories. Essentially, you are required to drag your unspooling yarn around branches, over levers, and through gaps in an attempt to solve puzzles. You are also tasked with exploring a detailed world while unraveling yourself to reach new areas.
Several things set this game apart. The first thing you'll notice is that it's absolutely beautiful. Secondly, it allows you to explore various locales, including your summer backyard and windswept construction sites. Whether you are trudging through snow or falling into a bed of leaves, this game is breathtaking.
As much as it's a platformer, this is a puzzle game. Additionally, it has a sense of freedom and momentum, making it quite satisfying to solve puzzles. Overall, Unravel is a collection of memories and a physics-based platformer primarily designed for those who love nature and family.
#7: Shovel Knight
Shovel Knight - Xbox One
8-Bit, Evolved: With Shovel Knight, handcrafted pixel art meets the tech of today: detailed animation, multilayered parallax backgrounds, and evolved game design
Perfect Platforming: Flip enemies! Leap over gaps! Duel with foes! Dig up treasure! Find secrets! Upgrade! Shovel Knight is simple to learn and play, but challenge lies everywhere.
Sweeping Story: Heroes, villains, and tons of lovable characters are stuffed with personality, and showcase a light touch to narrative with humor and levity.
Legendary Soundtrack: A sweeping score composed by legends of the industry Jake Kaufman and Manami Matsumae, best known for scoring the original Mega Man.
More on the Way!: Every copy of Shovel Knight will be updated for FREE with new content. 3 New full Campaigns starring familiar foes, Challenge Mode, Battle Mode, Body Swap Mode.
We earn a commission if you make a purchase, at no additional cost to you.
Shovel Knight is a side-scrolling platformer with plenty of secrets to discover and bosses to challenge. Players take on the role of the titular Shovel Knight as they battle their way through challenging levels, using the knight's trusty shovel to dig up secrets and uncover hidden treasure.
Apart from fighting through each level and defeating the enemies, you are encouraged to collect as much treasure as possible. To achieve this, you can defeat the enemies, find chests, dig through the environment, and find note sheets.
Once you've earned money, you can spend it on various items, such as upgrades to health and magic, items sold by salesmen, and armor and shovel upgrades. Although you can also destroy checkpoints to earn more treasure, you risk being sent back further.
Once you've completed the game, you can move to New Game Plus mode, which is more difficult as it doubles the damage Shovel Knight takes and limits the number of checkpoints.
The graphics in Shovel Knight are stunning, combining 8-bit pixel art with detailed animations and vibrant colors. The music is equally impressive, with an original score that perfectly complements the atmosphere of each level. All these elements combine to make Shovel Knight one of the best platformers available on Xbox One.
#6: Psychonauts 2
Initially released in 2015, Psychonauts 2 is a platformer that lets you control Raz, a young acrobat who is training to become a Psychonaut/ He possesses powerful abilities that allow him to delve into other people's minds.
He also has acrobatic skills that he uses to run, jump, scale walls and slide along rails. When not doing these things, he may explore the four distinct hubs of a large overworld or complete side activities.
During this time, he collects items such as Memory Vaults, Figments, and Nuggets of Wisdom. Psychonauts 2 offers a classic 3D platforming gameplay that's enhanced with unique psychic abilities like pyrokinesis, telekinesis, and mind reading.
Psychonauts 2: Standard Edition – Xbox One [Digital Code]
Combining quirky missions and mysterious conspiracies, Psychonauts 2 is a platform-adventure game with cinematic style and tons of customizable psychic powers. Psychonauts 2 serves up danger,...
Inventive and unforgettable: Experience an imaginative, cinematic story that mixes humor and intrigue, brought to you by legendary game designer Tim Schafer (Grim Fandango, Brütal Legend, Broken...
Bizarre, twisted, and trippy mental worlds: Explore unique environments using Raz's ability to dive into people's brains to battle their inner demons, unlock hidden memories, and resolve their...
Platforms and pirouettes: Leap acrobatically through the air, traversing tightropes and trapezes in a varied, challenging, and joyful platforming experience. Behold the power of the mind: Wield a...
Get Psychonauts 2, plus access to over 100 other high-quality games for one low monthly price with Xbox Game Pass Ultimate.
We earn a commission if you make a purchase, at no additional cost to you.
As Raz explores the many levels of the game, he must use his powers to defeat enemies and solve puzzles, all while uncovering new story elements. The game also introduces an array of new characters and locations, adding even more depth and replayability to the already impressive experience.
Psychonauts 2 is full of exciting character reunions, important callbacks, fun Easter eggs, and a juicy backstory that makes it worth playing. The most impressive thing is the use of feelings of regret, doubt, and the ability to interpret different types of enemies. While the game packs a lot in its 15-hour runtime, it still feels carefully considered and tailored to satisfy every platformer enthusiast.
#5: Rayman Legends
Rayman Legends Xbox One Standard Edition
Critically Acclaimed Platformer: The highest rated platformer of the year arrives on next-gen consoles! Join Rayman and friends in this epic new adventure
4-Player Co-op Gameplay: Up to 4 players can play at once. At any time if someone wants to leave or join in, the game will continue without interruption
Online Challenges: Connect with your friends through a variety of challenges that will test your skill and speed. Check the leaderboards to see where you rank around the world
Rayman Rocks: Jump to the beat of a drum, punch to the bass line, even zip-line during a guitar sustain. Timing and rhythm are the key to beat these maps set to music. See if you have what it takes to...
Xbox One Exclusives: Deck out Rayman and Globox in exclusive Vaas costumes
We earn a commission if you make a purchase, at no additional cost to you.
Rayman Legends is a classic platformer with an unconventional art style that looks really great. Created by Ubisoft, the game involves up to four players simultaneously moving through various levels. Players have the ability to run, jump, and glide their way through dozens of challenging levels while collecting coins and unlocking new characters.
As the game progresses, you require more skills to overcome challenges and execute sequences perfectly. Given that it's not easy, you must repeatedly hone your skills and practice levels. Some of the things that have made it hold to this day include its content, superb gameplay, and stunning artwork.
The game's beautifully detailed background, character animations, and subtle lighting combine to create a visually impressive adventure. It also has levels that play according to the rhythm of the music. While these are the most difficult stages to pass, they are the most satisfying as they flow along with the beat.
Rayman Legends features over 120 levels, including some from the original version. It also offers daily and weekly challenge stages, where you can compete with other players through leaderboards.
#4: Super Lucky's Tale
Super Lucky's Tale - Xbox One
A delightful journey filled with endearing characters. Experience Lucky's bright, colorful, and immersive world in breathtaking 4K
Hilarious supporting cast of friends and adversaries in a rich, colorful world
Face unpredictable challenges and situations as Lucky's story unfolds. An adventure players of all ages and skill levels can enjoy
Xbox One Console Exclusive
Select games are optimized to take advantage of the world's most powerful console. Super Lucky's Tale is Xbox One X Enhanced
We earn a commission if you make a purchase, at no additional cost to you.
Originally released in 2017, Super Lucky's Tale is a 3D platformer that lets you play through various stages and collect clovers. Super Lucky's Tales is broken up into different hub worlds that you can wander while looking for secrets and several additional puzzles to complete.
You can use the coins collected in various stages to dress Lucky in different outfits. While these do not serve any major purpose, they are meant to make an already adorable character even more appealing.
In addition to its classic 3D platforming gameplay, Super Lucky's Tale also features a variety of mini-games that offer a break from the main adventure. These mini-games range from classic 2D platforming challenges to brain-teasing puzzles, ensuring that there's always something new to enjoy.
Alongside its wonderful audio, the music is suitably included in each level to bring a magical sense of discovery and deliver the vibes they present. Whether you are looking for a game full of smiles and actions or that nostalgic feeling, this is the right game to pick. It's a delightful platformer that will keep you entertained for a long time.
#3: Ori and the Blind Forest
Ori and the Blind Forest: Definitive Edition - Xbox One
Join Ori, the last spirit guardian, and discover the mysteries of a dying forest while escaping the evil clutches of Kuro.
Packed with new and additional content: new areas, more story sequences, multiple difficulty modes, fast travel between areas and much more.
Includes bonus material in the Definitive Edition includes a digital copy of the original game, behind the scenes videos chronicling the making of the game and much more.
Includes a CD of the award winning original soundtrack.
Unlock and upgrade powerful abilities as your adventure progresses;Entertainment Software Rating Board (ESRB) Content Description: Mild fantasy violence
We earn a commission if you make a purchase, at no additional cost to you.
Ori and the Blind Forest is an Xbox One video game released by Microsoft Studios in March 2015. In this game, you assume the control of Ori, a small white spirit, and Sein of the Forest's Spirit Tree.
The game also has a "Soul Links" feature that allows you to save your progress with limited resources and an upgrade system that allows you to strengthen Ori's skills and abilities.
As Ori, you need to jump, climb, and employ other abilities to navigate the world. While Sein can break obstacles or shoot Spirit Flames to combat enemies, Ori is required to jump from platforms and solve puzzles if faced with enemies.
Along the way, you'll use Ori's newfound abilities to solve puzzles, battle enemies, and explore the world around you. The game features a wide range of environments, from lush forests to gloomy caverns, each beautifully crafted with unique elements.
You can help him get energy cells, health cells, new abilities, and upgrades. In addition, you can create "soul links" to serve as checkpoints. What makes this platformer unique is its presentation. It's brilliantly designed and beautifully realized, with enough charm to leave you with a lasting impression. It may sometimes look confusing, but its spectacular platforming and engrossing story erase all concern.
#2: Yooka-Laylee
Yooka-Laylee - Xbox One
INTRODUCING OUR NEW BUDDY DUO: Yooka and Laylee boast an awesome arsenal of abilities built for platforming fun and unlocked with added freedom from the serpent salesman Trowzer.
CARVE YOUR PATH: Purchase and unlock moves with freedom, choose to expand your favorite worlds into larger, more complex playgrounds and equip unique Tonic game play modifiers to customize your play.
A COLLECT-EM-UP FOR THE MODERN ERA: Seek out a roster of shiny collectibles with game play progression at their core, such as the dual action Butterfly Energy or tricky Ghost Writers!
We earn a commission if you make a purchase, at no additional cost to you.
Published in 2017, Yooka-Laylee is an Xbox one platformer with colorful worlds, vibrant and funny characters, and generally smart and entertaining level design. You play as Yooka, a chameleon, and Laylee, a bat, who must work together to explore various vibrant worlds.
As you progress through the game, you'll encounter various unique characters and obstacles while unlocking new abilities. As you explore the five worlds, you'll slowly build moves and unlock new opportunities.
Once you've collected enough Pagies, you can use them to unlock a brand new world or expand on the one you've already unlocked while filling them with new challenges. The best thing about it is that you can explore the world in any way you like.
While in old platformers, you'll be forced to fight a world boss before progressing. In Yooka-Laylee, you're only limited to what Yooka and Laylee know. Whether you're spending Pagies or collecting quills for new moves, every action you make should be well thought out.
The Xbox One version also includes a unique 4-player mode, where up to four players can compete against each other in a number of mini-games. It's an excellent way to enjoy Yooka-Laylee with friends or family. Whether you're a veteran platformer fan or a newcomer to the genre, Yooka-Laylee is sure to delight and challenge you in equal measure.
#1: Orio and the Will of the Wisps
Ori and the Will of the Wisps - Xbox One
Explore a vast, beautiful, immersive, and dangerous world filled with gripping enemy encounters, challenging puzzles and thrilling escape sequences. Unravel Ori's true destiny in this emotionally...
New combat system. Wield dozens of new spirit weapons, spells and skills offering new dynamic combat mechanics to the world of Ori.
Customize your style of play. Choose your tools for adventure from dozens of newly acquired attacks, spells, and skills to match your style of play.
Encounter epic adversaries. Face large epic bosses and seek support from discoverable allies who will provide services and cast optional quests to extend the adventure.
Available exclusively on Xbox One consoles and Windows 10. (PC hardware requirements may vary for games on Windows 10.)
We earn a commission if you make a purchase, at no additional cost to you.
A critically acclaimed masterpiece, this game is one of the best platformers on Xbox One. Ori and the Will of the Wisps' main focus is exploring and collecting items. As Ori, players must jump, glide, or even swim between to solve intricate puzzles.
Compared to its predecessor Blind Forest, Will of the Wisps relies on auto-saving instead of manually placed soul links. To enhance competition and strategy, you need to check the best times and routes other players take.
Players will explore this stunning world as they use their agility and spirit to overcome obstacles and enemies. With beautiful, hand-painted visuals and an all-new soundtrack, this game is truly a sight to behold. The game also features dynamic weather, including rain and snow, that directly affects gameplay and offers greater immersion into its world.
With a fantastic art style, combat mechanics, and musical score, you can rest assured Orio and the Will ff the Wisps is a brilliant platformer on Xbox One.
Wrap Up
When it comes to platformers, each title offers something unique, and we believe each of these games provides an experience that is worth having. While some may prefer the classic platforming of classics like Sonic Mania, others may find more enjoyment in modern open-world adventures such as Ori and the Will of the Wisps. Whatever you choose, we guarantee you won't be disappointed.
Up Next