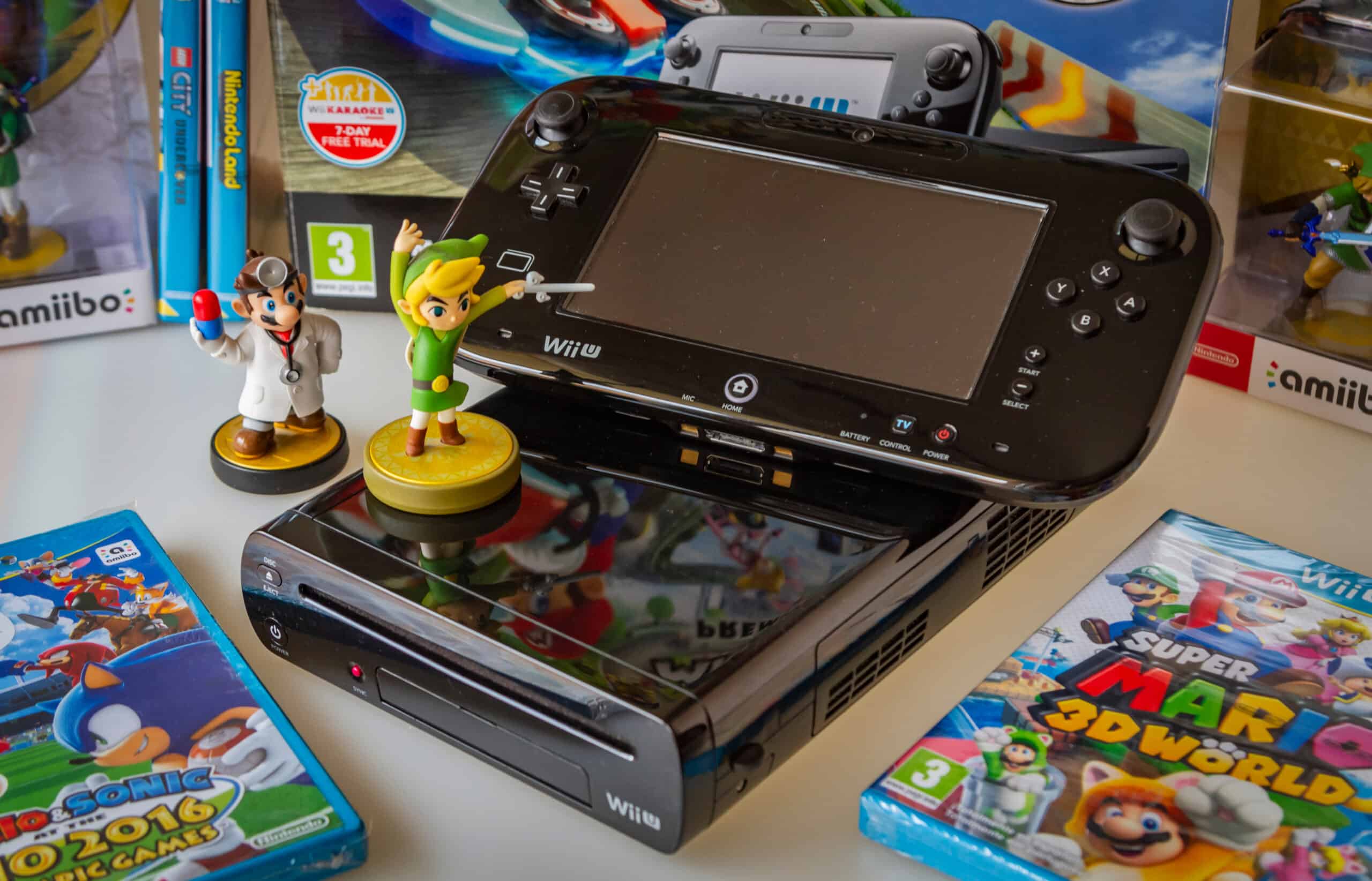 Key Points
The Wii U remote transmits the player's movements onto the screen through a motion sensor, making for some fun party games.
The Legend of Zelda: Breath of the Wild is a must-play Wii U party game if you love discovery and adventure.
Wii Sports Club is for you if you are a sports enthusiast. This series includes boxing, tennis, baseball, and golf.
The Wii U video game console was established and released in November 2012 by Nintendo. The development of this console was meant to address the lack of HD and limited network infrastructure in the Wii. 
Wii U is the first eighth-generation video game console, competing with popular video consoles Sony PlayStation 4 and Microsoft's Xbox One. Wii U is Nintendo's first console to support HD graphics. The console is controlled by a gamepad. 
The gamepad has an embedded touchscreen with analog sticks, directional buttons, and action buttons. You can use the screen on the gamepad as the main display or to supplement the TV screen display. The screen also provides game feedback and status messages to players, much like the VMU for Sega's Dreamcast.
One main advantage of the Wii U console is that it is backward compatible with all Wii software and accessories. The following is a list of the most enjoyable Wii U Party Games.
The Legend of Zelda: Breath of the Wild
This is one of the Legend of Zelda video games that will spur your interest for discovery, adventure, and exploration. In this video game, you will travel across fields, through forests, and climb mountain peaks as you go through the ruins of the kingdom of Hyrule.
Explore the winds of Hyrule by climbing towers and mountain peaks. You can create a path that will get you to this kingdom. So, be prepared to encounter towering enemies and wild beasts. Before you set out on this escapade, ensure you gather food supplies and elixirs to sustain you. 
One of the interesting features of this video game is that you have over 100 shrines of trials to explore. Therefore, you will not be bored or limited to one escapade. There are many shrines along the landscape waiting to be discovered. Furthermore, you can find these shrines in the order that suits you.
Earn items and rewards by eluding traps and devices along the way. Make sure you are prepared and equipped by choosing the right outfits and gear. For example, you may need to wear warm clothes or something suitable for the desert heat. Some clothes have special effects to make you faster and stealthier. This is a must-play Wii U party game if you love discovery and adventure.
The Legend of Zelda: Breath of the Wild - Wii U
Explore the wilds of Hyrule any way you like Climb up towers and mountain peaks in search of new destinations, then set your own path to get there and plunge into the wilderness. Along the way, you'll...
More than 100 Shrines of Trials to discover and explore Shrines dot the landscape, waiting to be discovered in any order you want. Search for them in various ways, and solve a variety of puzzles...
Be prepared and properly equipped With an entire world waiting to be explored, you'll need a variety of outfits and gear to reach every corner. You may need to bundle up with warmer clothes or change...
Battling enemies requires strategy The world is inhabited with enemies of all shapes and sizes. Each one has its own attack method and weaponry, so you must think quickly and develop the right...
amiibo compatibility Tap the Wolf Link amiibo (sold separately) to make Wolf Link appear in game. Wolf Link will attack enemies on his own and help you find items you're searching for. We will also...
We earn a commission if you make a purchase, at no additional cost to you.
Affordable Space Adventures
If you love ships, consider the Affordable Space Adventures game. This action-packed puzzler places you in the worst-performing spacecraft you have ever seen. In this video game, you are the pilot of your ship. Therefore, you have to familiarize yourself with the cockpit controls. It is equally important that you understand the ship's engines since you will also be an engineer.
The objective is to use your gamepad cockpit controls to micromanage the engines you are using and the sounds they emit to determine the actions that need to be taken. Actually, it is similar to a Star Trek movie scene where the captain demands his subordinates in the engine room to provide more power. 
This Wii U Party game will keep you on your toes from start to finish as you determine the direction your ship takes
Splatoon
Splatoon is a favorite among Wii U Party games because it is multiplayer-focused. If you like competitive games and teamwork, this game will not disappoint you. Splatoon pits two teams against each other. The teams can consist of up to four players.
Splatoon's objective is to paint a large surface area using any possible means. Indeed, one of the fun things about this game is that it is easy to understand. Other exciting features include the infectiously catchy soundtrack, excellent controls, and stellar art direction. Get into a competitive mood by engaging in this exciting game.
Splatoon
Make a mess in the ultimate mess-fest!
Don't blink. Ink!
No time to blink. No time to think. Bring on the ink!
Splattering ink puts the "happy" back in trigger happy.
We earn a commission if you make a purchase, at no additional cost to you.
Nintendo Land
If you want a party video game that will get non-gaming members of your family gathered around the console, consider Nintendo Land. This video game is based on a virtual amusement park. The amazing thing about Nintendo land is that it features memorable minigames like Animal Crossing and Luigi's Ghost Mansion. 
In Animal Crossing, you should protect your precious harvest from ravenous animals. This can be a thrilling yet nerve-wracking experience. On the other hand, Luigi's Mansion is all about catching a ghost. The player with the gamepad is the ghost that other players want to catch.
However, the game experience differs depending on whether you are playing with a remote or gamepad. You should try both to find the one you are most comfortable with. Depending on the game selected, up to 4 players can play at the same time. Nintendo Land is a great way to spend time indoors with captivating adventures.
Nintendo Land
Experience Nintendo's greatest game worlds in one giant theme park! Nintendo Land is a fun and lively virtual theme park filled with attractions based on popular Nintendo game worlds.
Each attraction features unique and innovative gameplay experiences made possible by the Wii U GamePad controller.
Depending on the attraction, players can play solo, compete against other players, or even team up to play cooperatively.
The experiences change depending on whether players are using the GamePad, a Wii Remote controller, or just watching others play on the TV screen.
Up to five players can participate in dynamic multiplayer modes in select attractions. Multiplayer modes require additional accessories, which are sold separately.
We earn a commission if you make a purchase, at no additional cost to you.
The Legend of Zelda: The Wind Waker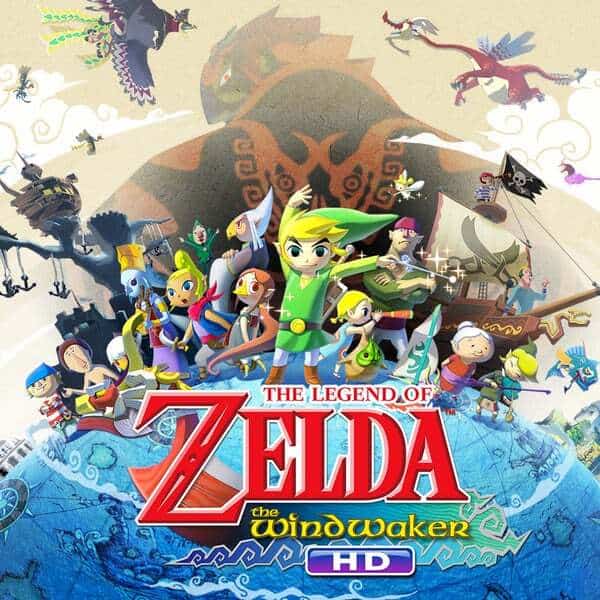 If you enjoyed the Breath of the Wild series, the Wind Waker will be fun. This video game is presented in 1080 graphics. You can either experience high-definition cell-shaded presentation on your TV or entirely on your gamepad controller.
The video game's interface makes it easy for gamers to manage inventory by sliding an item onto any button. You can view maps instantly and zoom in on the gamepad controller's touchscreen. Enjoy a Swift Sail if you want to gather the wind and speed across the waves. Alternatively, you can opt for a breezy cruise with the original sail.
The game has a Tingle Bottle feature that allows you to connect with other players through Miiverse. Screenshots or messages posted by players may wash up on shore or show up in other locations, tucked into bottles.
In this video game, you can explore the world in first-person mode with the gamepad gyroscope. What's more, it allows you to look around you and aim your telescope, Picto Box, bow, and hookshot. There is also a Picto Box that allows you to store pictographs. These pictographs will be helpful when you want to create figurines and share them with players on Miiverse.
But, if you want more adventure, go to Hero Mode. This mode allows you to regain health by earning a new container or heart piece. Other ways of regaining health include visiting a fairy fountain and using a red potion. 
Wind Waker is one of the best GameCube games. If you like sailing, you will enjoy this video game because the ocean is more inviting, the colors are crisp, and the gameplay is satisfying.
Nintendo Selects: The Legend of Zelda: The Wind Waker HD - Wii U
The Legend of Zelda: The Wind Waker HD features 1080p visuals that will immerse players in the game like never before.
With the Wii U GamePad controller, its easy to manage your inventory and view maps.
Players will enjoy cruising the open sea with a new Swift Sail, bringing them to their next destination and action-packed adventure that much faster.
Once players receive the Tingle Bottle item, they can connect with others by posting comments to Miiverse.
"E10+" w/Animated Blood and Fantasy Violence
We earn a commission if you make a purchase, at no additional cost to you.
Sing Party
No series of party games for a console is complete without a karaoke game. If you love karaoke, Wii U's Sing Party will indulge you. Sing Party has four different modes, making it even more enjoyable.
In the party mode, the singer performs facing the audience because he doesn't have to read off the lyrics from a big screen. Instead, the lyrics are displayed on the Wii U gamepad screen. The other players get the singing and dancing instructions on the big screen to support the singer.
In the sing mode, the lyrics appear on the TV. The singing is evaluated depending on the volume and pitch. The players can support the singer through the gamepad and activate a cappella interlude. Additionally, there is team mode or dual mode. These are competitive modes that help you determine the one with the most talent.
SiNG Party with Wii U Microphone
In Party mode, the lead singer uses the Wii U GamePad controller to view lyrics and receive cues, freeing them from the TV and allowing them to interact with the audience, making each performance more...
No limit to the number of people who can join in at one time. Audience participation, such as singing, dancing, interacting with the lead singer and playing instrumental sounds with the Wii Remote...
In Sing mode, up to two singers' vocal and overall performance quality are evaluated on the TV in real time
GamePad can be used as an audio mixer and to create a playlist
Variety of song selections, from the 60s to current pop hits, makes it easy for players from any generation to put on a show
We earn a commission if you make a purchase, at no additional cost to you.
Wii Sports Club
Wii Sports Club is for you if you are a sports enthusiast. This series includes boxing, tennis, baseball, and golf.
This video game targets sports enthusiasts. Apart from boxing, other sporting action you can enjoy in this series include tennis, baseball, and golf. This is a fan video game because you can play against family members in the comfort of your living room.
Wii Sports Club is more advanced and superior to Wii Sports. Every little movement is transmitted accurately onto the screen, making activities more precise. In addition, the gamepad acts like a ball in golf and baseball. If you are out of shape, there are 15 new training games for coaching players.
Furthermore, Wii Sports Club has both offline and online modes. With the online mode, you can play against friends from different parts of the world or choose random opponents.
We earn a commission if you make a purchase, at no additional cost to you.
NEXT UP…