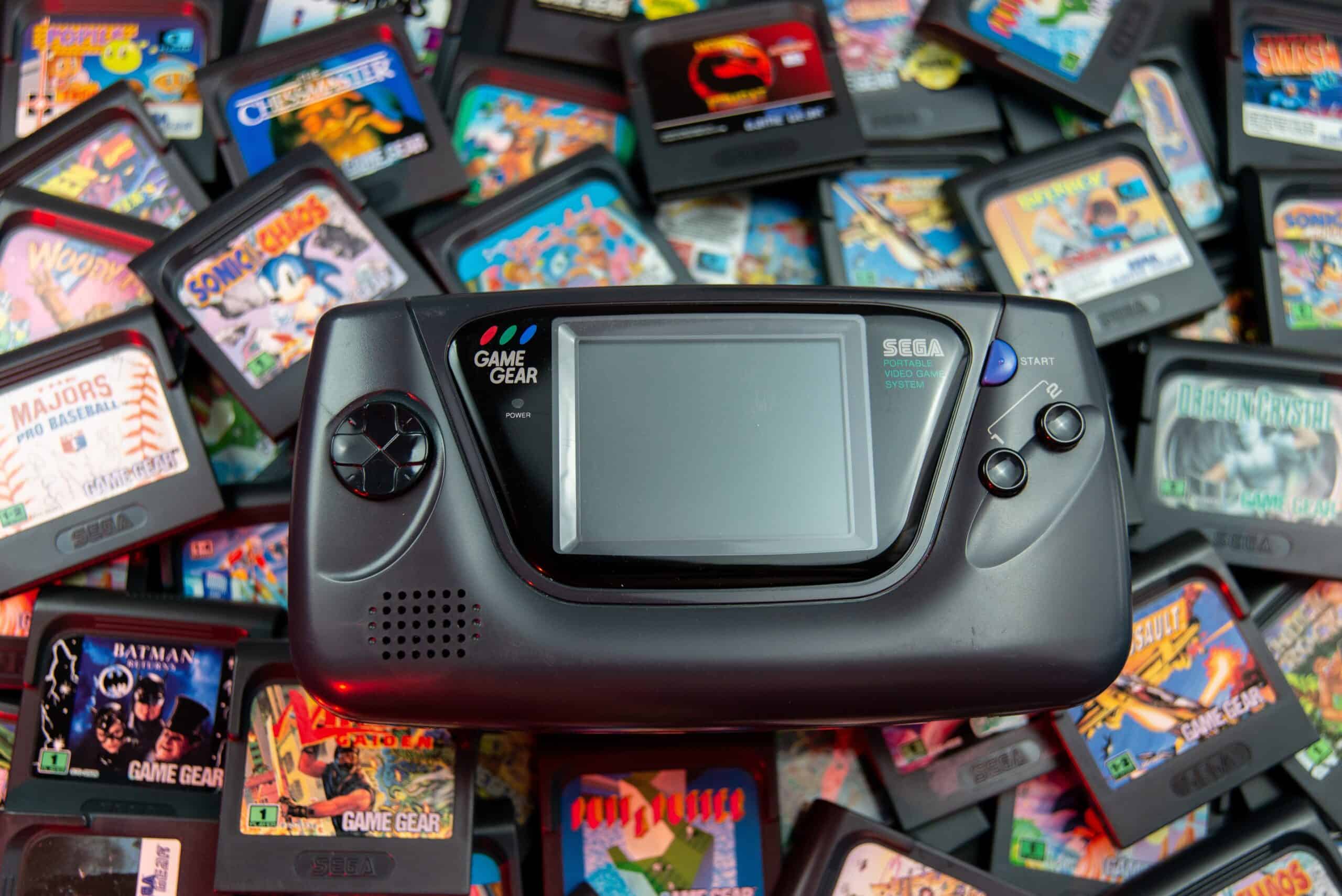 "Project Mercury " was the codename for the ambitious undertaking by Sega to create a handheld version of their successful console, the Sega Genesis. Branded as Game Gear, the handheld console hit the market in 1990. While many reviewers praised the power and color palette of the system, they also lamented its short battery life and large size.
The console wasn't an instant success like the Nintendo Game Boy, but it did find a strong following among gamers. Sega sold 10.62 million Game Gear units worldwide before discontinuing the console in 1997. Hailed as a technically impressive handheld for its time, the Game Gear is a retrospective favorite for many gamers.
Success is relative; in Game Gear's case, it meant many amazing games. Some were ports of successful Genesis titles, while others were original IPs. Here is our take on seven of its best survival games.
What is a Survival Game?
A survival game is a subgenre of action-adventure video games set in a hostile, intense, often open-world environment. The genre closely relates to survival horror, where the player usually has limited resources and must strive to survive within a supernatural or dystopian setting.
The gameplay of a survival game often requires the player to scavenge resources, craft tools, build shelters, and fight against hostile creatures or other players to survive. Players often have to manage their hunger, thirst, and energy levels and monitor their health and injuries.
The genre is not limited to any one setting and can take place in space, a zombie apocalypse, a natural disaster, or even in the wilderness.
Was Sega Game Gear Known for Survival Games?
The release of Game Gear was well ahead of its time. It was the first 8-bit handheld console with a full-color screen and had impressive graphics for a portable device. Games that required quick reflexes and precise timing, such as platformers and shoot-them-ups, thrived on the system.
The Game Gear also had a strong lineup of RPGs, including ports of popular Genesis titles like "Sonic the Hedgehog 2" and "Golden Axe Warrior." Survival games were not as prevalent on the platform, but there were still some excellent titles in the genre.
#7: Deep Duck Trouble Starring Donald Duck
Deep Duck Trouble Starring Donald Duck is a platforming game developed by Sega in 1993. The game stars Donald Duck as he tries to rescue Scrooge McDuck or Uncle Scrooge from a curse that puffed him up like a balloon. If you've played Castle of Illusion Starring Mickey Mouse, you'll be familiar with the gameplay.
While it may seem silly, Deep Duck Trouble is a surprisingly challenging and fun survival game. Players must find and collect a series of keys hidden throughout the game's stages to complete a quest. Donald must traverse through oxygen-less space, fight against enemies, and solve puzzles.
You'll find instances of fast-paced platforming and clever puzzle-solving throughout the game. The graphics are colorful and well-animated, and the soundtrack is catchy and memorable.
The replay value isn't as massive, but some sections will have you tearing your hair out.
We earn a commission if you make a purchase, at no additional cost to you.
#6: The G.G. Shinobi
Sega's answer to Nintendo's Ninja Gaiden series, , was a platforming game released for the Game Gear in 1991. A dark force takes over Ninja Valley, and it's up to Joe Musashi to stop it. The master of the Oboro School of Ninjutsu entrusts his student with the mission, and Joe sets out to restore peace to the land.
The G.G. Shinobi features tight controls, challenging gameplay, and gorgeous graphics. The character-switching mechanic is unique and allows for some interesting puzzles. Each of the first four stages has a unique layout and a Ninja with a unique weapon and abilities.
After completing the four stages in no particular order, the player enters the fifth and final stage (Neo City). This stage has a series of trap rooms that require a particular Ninja's abilities to progress. The lack of checkpoints makes G.G. Shinobi an excellent survival horror game. If Joe dies, he starts back at the beginning of the stage.
While it can be frustrating, the sense of satisfaction you get from completing a stage without dying is immense. It's a testament to the game's excellent design that despite its age, G.G. Shinobi is still a challenging and fun game.
#5: Sonic Chaos
The first Sonic game on the Game Gear, Sonic Chaos, was first released in 1993. Developed by Aspect Co. and published by Sega, Sonic Chaos sees the return of Dr. Eggman or Dr. Robotnik (depending on where you grew up) as he attempts to power a Death Egg with the Chaos Emeralds. Of course, it's up to Sonic the Hedgehog to stop his plans.
Sonic's sidekick, Tails, is also playable for the first time in Sonic Chaos. While he doesn't have the same speed as Sonic, he can fly and swim, which is handy in certain areas. The gameplay involves platforming and collecting rings, as well as defeating enemies.
Chaos adds a few new unique characteristics for Sonic and his sidekick, such as the "super peel out move," which allows them to travel at super speed for a short period. The survival aspect of the game comes into play when you take damage. If Sonic or Tails take a hit, they will lose their rings. If they have no rings, they will lose a life.
The game is also challenging, with some sections requiring split-second timing. Perhaps the most frustrating part is that the game is relatively short, with only six levels. However, Sonic Chaos is an excellent platformer and a fun addition to the Sonic series.
Sonic Chaos
Dr. Robotnik's stolen the red Chaos Emerald, and it's up to Sonic The Hedgehog to get it back! As Sonic or "Tails" the two-tailed fox, you'll zip through the Zones, using your quick moves and quicker...
We earn a commission if you make a purchase, at no additional cost to you.
#4: Jurassic Park
Based on the popular movie franchise Jurassic Park, Sega's Jurassic Park for the Game Gear launched in 1993. The game is a side-scrolling platformer that sees the player take control of Dr. Alan Grant as he tries to escape Isla Nublar. Dr. Grant must use his wits and survival skills to navigate the island's dense jungle, dark caves, and ancient ruins.
Its sense of exploration and discovery makes it an excellent survival game. The game is also fairly challenging, which gives it good replay value. Unlike the movie, the game does not shy away from violence. Dr. Grant must use his fists and various weapons to fight off the island's deadly dinosaurs.
As one of the first games based on the Jurassic Park franchise, Sega's Jurassic Park is an excellent example of a licensed game done right. The graphics and sound are impressive for a Game Gear title, and the game faithfully captures the movie's sense of wonder and danger.
We earn a commission if you make a purchase, at no additional cost to you.
#3: Land of Illusion Starring Mickey Mouse
The mention of Mickey Mouse sure jostles some memory banks. Sega developed and released in 1993 for the Game Gear. The game is a platformer that follows the adventures of everyone's favorite mouse, Mickey, as he tries to bring happiness back to the Land of Illusion.
Mickey sets out on his adventure to find the Princess who can lead him to the Phantom's castle. Along the way, he must overcome various obstacles, such as spiked pits and enemy animals. The 14 stages of the game require Mickey to side-scroll, jump, and climb his way to the end. Mickey can also collect gems and power-ups to help him on his quest.
Mickey initially has two power stars, which indicate the number of hits he can take from enemies before losing a life. However, he can find more stars in the levels, which is handy as the game does get challenging in later stages. Although the game is easy, platforming fans will enjoy the graphics and tight controls.
#2: The Lion King
The Lion King is a platformer video game based on the 1994 Disney animated film of the same name. Virgin Interactive developed The Lion King for the Sega Genesis, Super NES, Game Gear, and Master System in 1994. Players take control of Simba as he progresses through his life, from being a cub to an adult.
As one of the most popular Disney movies of all time, The Lion King video game features memorable locations and characters from the film. The game follows the plot of the film, with Simba's ultimate goal being to take down his uncle, Scar.
Along the way, players will encounter various enemies, such as lions, hyenas, and vultures. Perhaps the most challenging part of the game is the timed nature of some of the levels. For example, one level has Simba running away from a stampede of wildebeests.
Combining adrenaline and excitement with excellent graphics, The Lion King was a smash hit when it entered the market. For survival genre lovers, this platformer is an essential play.
We earn a commission if you make a purchase, at no additional cost to you.
#1: Sonic the Hedgehog
Top of our platformers list is the legendary . Developed by Sega and released in 1991, Sonic the Hedgehog is a side-scrolling platformer that follows the adventures of the speedy blue hedgehog, Sonic. The game sees Sonic trying to stop the evil Dr. Robotnik from turning animals into robots.
To do this, Sonic must run and jump through various levels, avoiding obstacles and enemies. Along the way, he can collect rings, which act as a life bar, and power-ups that can help him defeat Dr. Robotnik. If Sonic loses all his rings, he dies.
The game is fast-paced and full of action, making it a perfect choice for platformer fans. It's also one of the most iconic games of the 16-bit era and is still fondly remembered by gamers today. Sonic the hedgehog is also an excellent real-time strategy game that any RTS fan should try.
Bottom Line
Game Gear has a lot to offer when it comes to survival games. With its extensive library of titles, there's something for everyone. From classic platformers like Sonic the Hedgehog to the more modern fare like The Lion King, there's a survival game for everyone on Game Gear.
Other genres also worth mentioning are the excellent real-time strategy games available on the platform and the many puzzle games. With so many great options available, it's hard to go wrong with a Game Gear.
Last update on 2023-05-24 / Affiliate links / Images from Amazon Product Advertising API