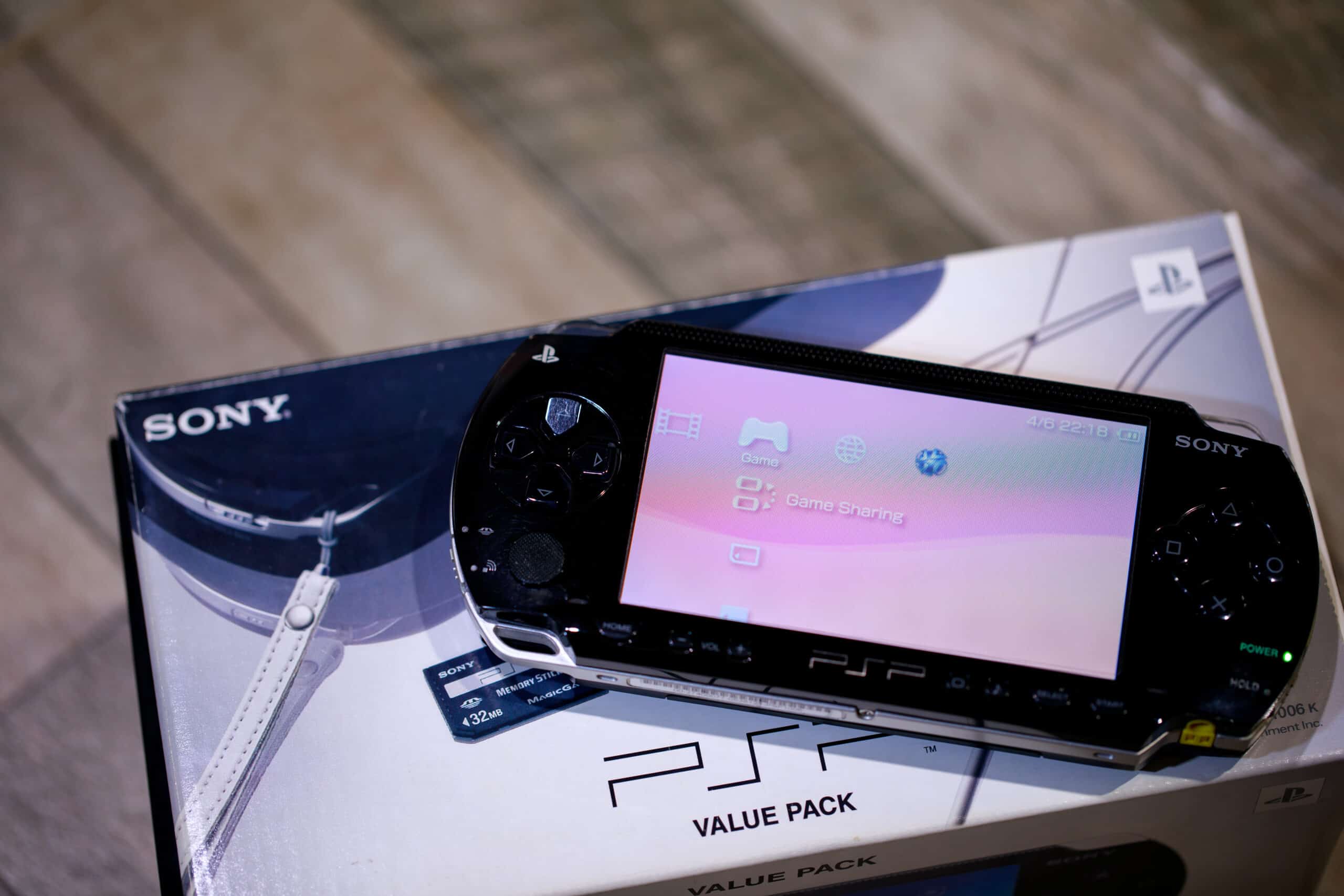 PSP has made a name for PlayStation by being an exceptional console in the gaming industry. This device has proved to be one of the most reliable and powerful portable gaming consoles. Over the years, it has successfully carved a unique niche in the market for portable games with its numerous loyal gamers. PSP games offer much-required convenience to gaming enthusiasts. As long as you have this tech gadget, you won't be restricted to your living rooms, bedrooms, or basements to play. With the PSP, you can play any game, anywhere, and at any time. 
However, finding a game that guarantees an extraordinary experience is quite challenging for most gamers because of the number of PSP party games. Well, in this article, we will show you the 9 absolute best PlayStation Portable party games of all time. 
What are PSP Party Games? 
PSP party games are renowned for enabling interaction and competition between gamers. These games have a multiplayer feature that brings friends and strangers together for exciting gameplay. PlayStation portable party games allow you to connect with other players easily, irrespective of their location. Most party games have realistic sound effects and high-quality graphics that enhance the thrill while playing.  
Was PSP Known for Party Games?
Yes. Party games and portable PlayStation consoles are inseparable. These games helped in unveiling the potential of PSP devices. The multiplayer feature in PSP consoles made video games more interesting. It boosted interaction between gamers, regardless of their locations. This sparked the creation of various tournaments that are responsible for enhancing player competitiveness. Here are some of the top-nine PSP party games that you must play.  
#9. The Oath in Felghana 
The Oath in Felghana is a classy game that has been invigorated to offer many hours of exciting entertainment. Its thrilling combat and storyline won't let you drop your console because it will keep you relentless to win. This upgraded version of the renowned 1989 Ys III has updated gaming features that give it a fresh feel.  
The gameplay starts with two protagonists, Dogu and Adol Christin, journeying to Dogi's hometown, Felghana. Once they arrive, they notice the people are under attack from evil spirits. Adol takes up the challenge to fight against these spirits to save Felghana residents. Gamers will encounter the Guffs (evil spirits) at different levels of this game. Any enemy killed earns the player experience points and bonuses. With these rewards, you can boost the attributes and stats of your character.   
This game casts notable characters Adol Dogi, Margo, Ricardo, and Elena. It also comes with several difficulty levels, and you can easily adjust between them anytime depending on your skill level. While playing, you can come across Raval and Gold. You can also use these special items for upgrading your weaponry. 
#8. Marvel: Ultimate Alliance
This game is a must-play for Marvel universe enthusiasts. It casts over twenty iconic Marvel characters, who collaborate to prevent villains from controlling the world. This game obtained numerous positive reviews from gamers immediately after its release. 
Marvel: Ultimate Alliance allows you to play as your preferred comic book hero and fight against villains in various missions. Your overall stats, character level, special powers, and abilities will increase when you defeat the enemies. The gameplay starts with an assault on S.H.I.E.L.D. Helicarrier U.N.N. Alpha, where the evil masters and doctor Doom are the villains. After calling on the superheroes to conquer the villains, Nick Fury helps to form a task force at Stark Towers. Advancing to the next levels in this game requires fighting and defeating the villains. 
Marvel Ultimate Alliance features some of the most interesting characters in the PSP gaming industry, like Black Widow, Captain Marvel, Ronin, and Hawkeye. The game has additional extra single-player modes with six special missions. So, you and your friends can expect to enjoy several hours of engaging gameplay. The game's online play mode supports increased interaction between gamers. While playing, they can communicate through voice chat.  
#7. Monster Hunter Freedom Unite 
This action-packed PSP game is an improved version of the renowned Monster Hunter Freedom 2. So, you can only imagine the thrill and adventure the Monster Hunter Freedom Unite will offer. The game's system comprises new tech upgrades and updates for an extraordinary gaming experience. After its release, it sold over a million copies in the first week. Unlike the previous editions, gamers can discover many collectibles and monsters.  
In this game, you will role-play as a hunter that stays in a Small Pokke village near the Snowy Mountains. The goal of this game is to become an elite hunter by working your way up through the ranks. The game begins with a journey over the mountain, where the main antagonist, Tigrex, attacks. A retired hunter will then tell the player of the ordeal in the morning and give him a starter pack of hunting gear. After that, you can work to become an elite hunter by taking on many quests. 
Monster Hunter Freedom provides gamers with special hunting equipment, new missions, and advanced monsters. Whenever you require assistance in your quests, you can seek help from a Felyne fighter. This game has also added a new exciting quest where gamers will confront four monsters in one stage. 
#6. Kingdom Hearts: Birth By Sleep 
Kingdom Hearts: Birth by Sleep is a multiplayer and single-player game with a thrilling storyline guaranteeing memorable interactive gameplay. Its quality animations and graphics make it entertaining for gamers. This game's improved battle systems and progression will expose you to a new combat experience.  
Gamers will experience the game's new command system that gives it an edge over the last five Kingdom Hearts series. Players can create a uniquely equipped command deck with unique techniques and abilities. There is a gauge in the deck, which fills up when you conduct ordinary attacks. When full, you can initiate Surge Commandos. When the gauge fills up again, you can use powerful moves known as Storm Commands.  
This game has three main characters: Aqua, Ventus, and Terra. Kingdom Hearts: Birth by Sleep's gameplay is never constant because it will change depending on the character you pick. You can use the Shotlock feature to cast spells in 3D view. The D-Link gauge is for employing killer moves. The game also has a command board for players that completed a world successfully. 
#5. Valkyria Chronicles II 
This game provides an innovative and exciting experience due to its unique real-time strategy gameplay. You can strategize and seize control of various command posts in the gameplay. This tactical game is the ideal continuation of the Valkyria Chronicles series, and it guarantees a very engaging gaming experience for its enthusiasts. 
Valkyria Chronicles II provides a choice of two modes for its players: Command Mode featuring an overhead view, and Action Mode, with a third-person view. Players in the command mode can choose their units and use their command points to attack and advance until they deplete their Action Points. When that happens, it will bring an end to the Player Phase and the beginning of the Enemy Phase. These two phases will continually alternate until you win or lose the game. You can also unlock other regions after capturing the enemy's camp and use them as holding grounds while waiting for reinforcements. 
Cordelia, Sofia Collins Aliases, and Jugin are the cast in this game grouped into different categories, including Armored Tech, Lancers, Scouts, Engineers, and Shocktroopers. There's a war theme and a new school in the game too. Gamers can modify their weaponry and battle tank features to suit their gaming style. Gaming enthusiasts can explore either its single-player or multiplayer mode.  
#4. Crisis Core: Final Fantasy VII 
This must-have role-playing game is the perfect choice for anyone needing a thrilling gaming experience. Many PSP owners and gamers love the Crisis Core: Final Fantasy VII as it enables them to traverse the fantasy world. Like other games, it comes with high-quality graphics, creating a very immersive virtual environment perfect for gaming. The game's attention to detail when following its storyline is also amusing. You can certainly bet that its gaming experience is addictive and memorable.  
In this game, you will play as Zack Fair and travel around the globe while battling monsters on your path. You can employ magic tricks, attack moves, and special abilities to defeat these monsters. After successfully conquering these creatures, you will get experience points. After completing certain levels in this game, you will also take on special missions with deadlier monsters.  
Besides Zack, the main protagonist, Crisis Core: Final Fantasy VII features notable characters like Angeal Hewley, Genesis Rhapsodos, Sephiroth, Tofa Lockhart, Aerith Gainsborough, and Gillian Hewley. You can use a slot machine in this game to earn special moves. That is attainable by matching identical slots after spinning this wheel. Furthermore, you can easily change the difficulty level of this game to fit your experience and skill level.  
#3. Half-Minute Hero 
Half-Minute Hero is a strategic role-playing game with high ratings due to its unique and thrilling gaming experience. You will love every level of this game because of its sense of humor and impressive storyline. That makes Half-Minute Hero a must-have for every role-playing enthusiast and PSP owner. 
This game has various gameplay experiences. In the single-player mode, gamers can get six unique game modes, joined in an overarching plot. You can unlock three modes from the beginning and unlock the last three after completing the first three. Each mode lasts only thirty seconds within specific gameplay mechanisms such as role-playing, strategy, shooting, or action. However, the goal of each game mode varies. This variance allows the game to offer numerous challenges and gameplay styles, making it more exciting. 
The modes in the Half-Minute Hero include: 
Hero 30 mode – You will play as the hero 
Evil Lord 30 Mode – You will be the evil lord that summons the creatures 
Princess 30 Mode – This mode enables you to control the princess in an expedition to rescue her father Knight 
Mode 30 – You will protect the sage as a Knight 
Hero 300 Mode – It allows you to be the hero for 300 seconds  
Hero 3 Mode – You will fight in a boss battle for only 3 seconds 
#2. X-Men Legends II: Rise of Apocalypse 
X-Men Legends II: Rise of Apocalypse is a star attraction in the PSP games category. It has successfully obtained a niche among gaming enthusiasts for its mind-blowing experiences. Besides having interesting characters, the game comes with user-friendly controls. So it's easier for beginners to learn and enjoy the game quickly. The game's multiplayer feature also adds to the fun.  
The game involves players battling with the Apocalypse and its evil minions. Before starting the game, you must select four characters. You will have chances to win bonuses and experience points as you play. These rewards are useful in unlocking special abilities and powers. Apart from initiating coordinated attacks against the villains, you can deploy any defensive or offensive moves.  
X-Men Legends II: Rise of Apocalypse is improved with new features for a better user experience. The Game Plus Mode assists in replaying a level without affecting your progress. The Skirmish Mode will allow you to compete with other gamers or AI. The central Hub is another new feature, providing players with a break from missions or a chance to view their accomplishments.  
#1. Shin Megami Tensei: Persona 3 
Don't miss out on playing Shin Megami Tensei: Persona 3 if you fancy role-playing games. This game takes a different approach, making it both unique and exciting for most gamers. Being the fourth version of the Persona Series, it will give you a chance to relieve your high-school days virtually.  
In this game, you will play the protagonist living a normal life with typical daily activities like socializing and schooling. However, you will be busy battling shadows (evil spirits) during the night. The scenes in this game are different depending on the day and time. You won't also meet the same characters often. During the day, you can freely choose your activities, while in the evening, you can visit Tartarus for a party with friends. The full moon season presents an opportunity for gamers to participate at the boss level. Winning this level will enable them to advance to the next phase.  
This game has added a velvet room for creating new personas. Personas refer to creatures and monsters you will be fighting. You can increase their stats and abilities using experience points. The protagonist in Shin Megami Tensei: Persona 3 is intelligent, courageous, and very charming. The game also features Tartarus, a dungeon where the battle with the shadows bosses is hosted.  
Final Thoughts 
Playing PlayStation Portable party games offers a myriad of benefits, like escaping boredom, reducing stress, and developing cognitive, multitasking, and decision-making skills. These games expose players to thrilling hurdles and engaging storylines to create memorable gameplay. Moreover, the PSP's portability is an advantage as it allows you to play these games on the go. You can create unforgettable moments with your loved ones or friends by playing the above PlayStation Portable party games.