The PlayStation 5 has become known for its action and sports games since the console debuted in 2020. But what if you're not in the mood to hunt down enemy soldiers, throw a touchdown, or blast through an asteroid field? What if you'd rather engage in light-hearted PlayStation 5 party games with friends or family members?
You're in luck: The PlayStation5 also boasts several creative party games. Whether you want to sing with popstars, dance away the calories or show off your knowledge of useless facts, you'll find PlayStation 5 party games that are just right for you and your friends.
What is a Party Game?
A party game is meant to be played with a group of people. You might consider them ice-breakers: They are a good way to get a group of people to interact and have fun with each other. Unlike action games, party games are focused more on fun than intense action or high-end visuals. Think trivia, karaoke, or dancing games. Those are all popular categories of party games. And you can find all of these categories represented by PlayStation 5 party games.
Is the PlayStation 5 Known for Party Games?
With its advanced graphics and processing power, the PlayStation 5 has become known for intense action and sports games. But party games? Not really.
Some of the most popular PS5 games include Overwatch, Call of Duty: Modern Warfare, Grand Theft Auto V, FIFA 23, Apex Legends, and NBA 2K23. There aren't any party games on that list.
That doesn't mean, though, that the PlayStation 5 doesn't boast some fun and creative party games. PlayStation 5 party games include the simple, such as the latest iteration of the Let's Dance franchise, to the far more chaotic and inventive, titles such as Overcooked! All You Can Eat and fan favorite Gang Beasts.
#6 Just Dance 2022
The first game in the Just Dance series was released in 2009. There are now 13 versions of this game, with the formula rarely changing: Players follow the movement of animated dancers, scoring points whenever they copy their moves correctly. You can play alone to beat your personal best score or, to maximize your fun, you can compete against others, trying to beat out the scores of your friends and family members.
What has changed during the years are the songs. The first version of Just Dance in 2009 featured songs by Baha Men, The Beach Boys, Elvis Presley, and MC Hammer. Just Dance 2022 It boasts tracks from the best-selling artists of today, including Taylor Swift, Billie Eilish, Ed Sheeran, Katy Perry, and Camila Cabello. There's even some nostalgic fun, such as the inclusion of Mr. Blue Sky by Electric Light Orchestra. In all, Just Dance 2022 comes with 40 songs.
The PS5 version also features the Unlimited Sweat mode in which you can create your own exercise routine and a kids mode that features eight kid-friendly songs.
Just Dance 2023 Edition - Code in box, PlayStation 5
Online Multiplayer: Play Just Dance with whoever you want, wherever they are, with this brand-new feature! Invite up to five players to dance with and find out who has the best moves.
New User Interface: Spend more time dancing and less time searching thanks to a new, more modern, and intuitive user interface. Everything is one click away: playlists, game modes and songs!
Personalized Experiences: Unlock custom-made sessions and songs tailored to your preferences and playing habits. Plus, Just Dance will keep track of your progress and scores, so you can show off your dancing skills!
Download code only - This product does not contain a CD or disc. Internet connection, Ubisoft Account and PlayStation Network Account required to redeem the code.
#5 Jackbox Party Pack 9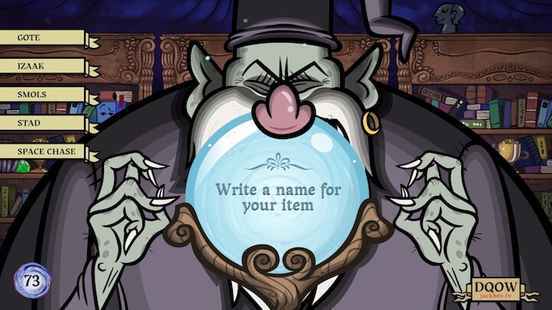 Jackbox Games released its first Jackbox Party Pack in 2014. The company is now up to Jackbox Party Pack 9 and is showing no signs of slowing production.
And why would they? These games have long been popular for players looking for fun with family members and friends. The games they contain are all easy to learn and play, and all are designed to elicit plenty of good-natured ribbing and teasing among players.
Party Pack 9, which is available for PS4 and PS5, contains five party games. Some are better than others, but none are true stinkers.
There's the fourth version of the popular Fibbage game, in which players write their own answers to trivia questions. Your goal is to trick the other players to vote for your answer, even if it's obviously wrong. Roomerang is Jackbox's take on reality TV, with players competing against each other in a digital home.
Junktopia is a good game for the more creative players out there. In this game, you choose an item to sell, give it a name and create its backstory. Players vote on their favorite items, which either increases or decreases the value of your creations.
Quixort involves sorting names or phrases into the right order depending on a prompt. You might have to arrange songs from pop singer Madonna from her oldest to most recent. To do this, you'll arrange a falling block into its correct order on the screen. Nonsensory is Party Pack 9's drawing game. In this game, you'll answer a question with a drawing or numeric slider. Other players must then guess what you were trying to display or answer.
You can play the games in this pack with one to 10 players. The games also come with a family-friendly filter. With the chance to explore five games, you'll surely find a few favorites in this party pack.
Sale
The Jackbox Party Pack 9
Fibbage 4 (2-8 players) - The hilarious bluffing party game returns with an all new Final Fibbage, video questions, fan-submitted questions, and Fibbage Enough About You mode! It's a game so beloved that we decided to slap a 4 on it.
Quixort (1-10 players) - In this trivia sorting factory, work with your team to sort falling answers into their proper order before they hit the floor! Or, play the single player mode and see how many blocks you can sort before topping out. It's as easy as A, C, B!
Junktopia (3-8 players) - A strange wizard has turned you into a frog! Create hilarious backstories for weird objects and then get them appraised. The player with the most valuable items becomes human again!
Nonsensory (3-8 players) - Professor Nanners is here to test your NSP (Nonsensory Perception) in this drawing, writing, and guessing game! How close can you get to guessing where another player's prompt ranks on the silliest of scales?
Roomerang (4-9 players) - Channel your inner reality TV star in an attempt to come out on top! Respond to prompts, bring the competition and role-play to avoid being voted out. Never fear though, even when you're out you'll find yourself Roomerang-ed right back into the drama!
#4 Let's Sing 2022
Voxler's Let's Sing is, as the name suggests, a karaoke game. That makes it a perfect party game for you and your pop-star-wanna-be friends.
This year's edition of Let's Sing features eight different game modes, all of which you can play solo. The fun, though, is in singing along with your friends and family members, which you can also do in all eight modes.
The modes include World Contest, in which you challenge your friends to an ultimate singing competition; Let's Party, in which eight players on two teams battle it out against each other; and feat, where you can team up with a friend or Queen's Freddie Mercury(!) to sing for a high score.
This year's edition of this popular party game comes with 30 new songs, including those from Ariana Grande, Shawn Mendes, Billie Eilish, Bruno Mars, and Lady Gaga. If you're more of a fan of old-school music? You can choose from songs from Depeche Mode, David Bowie, Amy Winehouse, and the White Stripes.
Sale
#3 It's Quiz Time
Like trivia? Know friends and family members who do, too? Then It's Quiz Time from Vision Games Publishing might become your go-to party game.
It's Quiz Time is, at its heart, a game in which you and your teammates answer trivia questions on a wide range of topics. What sets It's Quiz Time apart, though, is its scale.
The game features a catalog of more than 30,000 questions spanning hundreds of categories. You might be asked about retro video games, hit movies, sports, and current events. And because we live in the age of social media, you can expect plenty of questions about memes.
It's Quiz Time benefits, too, from Salli, a computer-generated host who serves as the game's quiz master. You can compete directly against Salli in solo mode. But the real fun comes from playing with family and friends. You can compete with up to eight other players across 11 rounds of quizzes and five game modes.
The game's remote play feature is also a standout. You can play It's Quiz Time's live-show mode that allows up to 10,000 players to join. You just have to invite family members and friends to play through Zoom or Skype.
It's Quiz Time doesn't yet have a version dedicated solely to the PS5. Fortunately, thanks to PlayStation's backward compatibility, you can play the PS4 version on the latest PlayStation console.
#2 Gang Beasts
Thank goodness for PlayStation 5's backward compatibility. Thanks to this feature, players can play several games that were developed for older versions of the PlayStation on the latest model. This means that you can pop up in Gang Beasts whenever you and your friends are ready for a bit of over-the-top melee fun on the PS5.
Gang Beasts is a multiplayer game in which players control one of several gelatinous characters. The goal? Beat each other up.
That might sound like almost any other fighting game. But the action in Gang Beasts is played for laughs, with creatures fighting each other in the most dangerous locales you can imagine, everything from rickety amusement parks and runaway trains to the top of a blimp and an aquarium in which a giant tentacled beast occasionally reaches out and drags players to their doom. All the action takes place in the fictional metropolis of Beef City.
Independent game studio Boneloaf is the creator behind this madness. One to four players can compete in person, while Gang Beasts supports up to eight players in its online version with PS Plus.
Gang Beasts (PS4)
Gasp with shock & delight at the spectacle of stupid pugnacious thugs punching, kicking, and throwing their foes into unspecified hazardous machinery, Flaming incinerator pits, and ginormous industrial fans
Gasp with Shock and delight at the spectacle of stupid pugnacious thugs punching, kicking, and throwing their foes into unspecified hazardous machinery, flaming INCINERATOR pits, and ginormous industrial fans
Watch in horror and Amusement as gangs of saggy beasts grab, push, pull, and shove their enemies from permanently Suspended building scaffolds, unattended ferris wheels, and commercial haulage trucks
Customise your character and fight local and online enemies in the melee game mode or fight with friends against the gangs of Beef City in the gang game mode
Gasp with Shock & delight at the spectacle of stupid pugnacious thugs punching, kicking, throwing their foes into unspecified hazardous machinery, flaming INCINERATOR pits, ginormous industrial fans
#1 Overcooked! All You Can Eat
Overcooked! All You Can Eat from Team17 is deceptively simple: You and up to three other players are chefs. You're given a steady stream of food orders that you must cook as quickly as you can. Each order is a bit different: You might need to chop vegetables, cook rice, whip up a spicy sauce, or stuff several items in a wrap.
What makes the game challenging, and fun, are the layouts of the various kitchens in which you'll prepare these meals. Teamwork is important: One player might be able to grab a frying pan but not any knives. Another might be able to boil water in a pot but can't reach a cutting board. To succeed, players must communicate with each other. Otherwise, they'll end up with hamburgers that are missing buns or pizzas without cheese or sauce.
And, yes, each order is timed, and that ticking timer certainly brings the pressure.
Then there are the levels. You might need to cook in the center of a volcano that is spewing lava. Earthquakes can hit your kitchen while you're preparing a wrap. You might need to cook a full meal on a wave-tossed pirate ship.
Our recommendation? Check out Overcooked! All You Can Eat. There's a version for PS5 that's chock full of fun. Just don't play on an empty stomach.
Sale
Overcooked! All You Can Eat - PlayStation 5
Overcooked! Goes online- for the first time ever, online multiplayer has been fully integrated into Overcooked! Revisit your favorite kitchens from the first game in stunning 4K and online!
Enjoy the cooking chaos with all of your friends using cross platform multiplayer and voice chat. A shared multiplayer queue means reduced waiting times for games, more time for culinary carnage!
A visual Feast! Both games have been taken to the next level with stunning, enhanced 4K visuals - this is the best that the Overcooked! Series has ever looked.
Tasty new content! New levels, new chefs and new mayhem - all exclusive to Overcooked! All you can eat.
Overcooked! All you can eat contains a features to allow as many players as possible to join in the food frenzy! Scalable UI, dyslexia friendly text and Color blindness options are all available.
Final Thoughts
It's true that high-octane action and realistic sports simulation are the PlayStation 5's forte. But that doesn't mean that the console doesn't also offer plenty of party games. If you're ready for the light-hearted joys of running a chaotic restaurant, showing off your vocal cords, or belting out the names of your favorite 1990s sitcoms? The PS5 has a party game for you.
Last update on 2022-11-20 / Affiliate links / Images from Amazon Product Advertising API