A while back, Sony introduced some of the best platforming games on its consoles to gamers. Without characters, such as Donkey Kong, Sonic, Mario, and Earthworm Jim, perhaps the gaming industry wouldn't be like what we have today. It is no secret that these mascot characters gathered huge sales for their games and consoles. Unfortunately, the sudden switch of videos from 2D to 3D led to the struggle and death of many renowned platformers. But some games, such as Sonic, Mario, and others, adapted and thrived alongside emergent characters like Spyro and Bandicoot. 
The PS4 featured an incredible roster of platforming games inspired by their predecessors. If you are looking for a game for your system, keep reading to find the all-time best PlayStation 4 platformers.
What are Platformers?
Platform games are video games with two-dimensional graphics and side-scrollers for controlling the characters. The characters run, climb, and jump from one platform on the screen to another. The difficulty increases as you advance from one level to another. Most platformer games require you to pass a boss level before progressing to the next step. 
Generally, all platform games belong under the action category and feature game design basics. You must note that games with completely automated jumping are excluded from the platformer genre. 
Platformers and the PlayStation 4
When the PS4 was released in 2013, the public received it graciously – it was an instant hit. The console is popular among gamers because of its impressive graphics, powerful hardware, and varied game selections. Other PS4 specs include the following:  
8GB memory 
500GB/1TB storage size
Single-chip, 8-core processor
Read-only BD/DVD drive
Sony offers three versions of PS4; The "standard" PS4 (2013), PS4 Slim, and PS4 Pro (2016). While all of them support a similar library of platform games, the most significant difference is that the PS4 can play games at 4K resolution. 
While a PS4 console offers 3,274 games to its customers, several are well-received platformers. Let's focus on the seven best examples below. 
#7: Shovel Knight
Shovel Knight is a retro-fabulous run-and-jump action applauded by critics and players because of its tight controls and great pixel art. The side-scroller was developed by Yacht Club Game, a company renowned for publishing other amazing 2D games like Cyber Shadow. 
In the game, you use a shovel to jump on enemies, fight them, and dig up treasures from the ground. Shovel Knight will tweak your nostalgia if you fondly remember the 8-bit classics. It reminisces Capcom's DuckTales and is inspired by other old-school designs, such as Zelda II: The Adventures of Link and Castlevania: Simon's Quest, in which the players return to the village to gather priceless items to aid in their quest. 
The game claimed several awards upon release, including the Best Independent Game from The Game Awards. If you want a game with perfect platforming, crazy adventures, infectious music, and beautiful art, you should try out Shovel Knight: Treasure Trove – before it is buried in the grave with a shovel!
Shovel Knight: Treasure Trove (PS4)
Shovel Knight: Shovel of Hope-Steel your Shovel Blade and start digging through the adventure that started it all! Jump, battle foes, and discover treasures as you quest to defeat the Order of No...
Shovel Knight: Plague of Shadows-Prime your potions and become the maniacal alchemist Plague Knight in his adventure to brew the ultimate potion! Combine bomb parts to create custom combinations,...
Shovel Knight: Specter of Torment-Summon your scythe in the prequel to Shovel Knight! Take control of Specter Knight to dash through completely redesigned levels by climbing walls, mastering a new...
Shovel Knight: King of Cards-Play as King Knight, the gilded goon himself, as he travels through 4 new worlds and more than 30 all new courses, on a journey to best the Three Kings who rule over the...
We earn a commission if you make a purchase, at no additional cost to you.
#6: Celeste
Playing Celeste on your console puts you in control of Madeline, who is on an adventure to climb Celeste Mountain. As she attempts her mission, she must fight off the inner demon voice confronting her to give in to the deadly obstacles. The early levels are easy. However, the difficulty spikes as the player progresses, and the game becomes more intriguing. 
The retro art style may be deceiving, but Celeste offers an extremely modern experience. Its responsiveness is perfect, and the movement mechanics are modern and swift. Celeste's post-game content is also wealthy since gamers can decide whether to platform on offer or test their skills against insanely complex levels. Nonetheless, this impressive, super-tight game with a 91 Metascore rating is worth your time.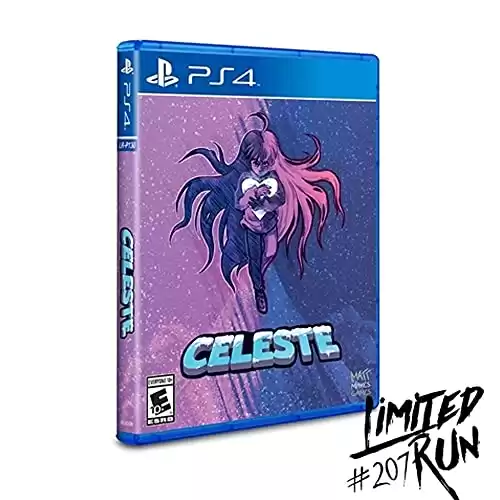 We earn a commission if you make a purchase, at no additional cost to you.
#5: Rayman Legends
Rayman Legends remains one of the best platformers to dominate Sony consoles. Like its predecessor, Rayman Origins, it brought new life to PlayStation 4 platformers and contributed to the success of the 2D platformer genre during its time. 
Rayman was originally released in 1995. But as platformers shifted from 2D to 3D, Ubisoft wasn't left behind. It released newer versions of Rayman to keep pace with major competitors like Sonic Adventures and Super Mario. Luckily, the resulting blend was awe-inspiring. 
In this game, three characters wander across an enchanted forest and discover mythical paintings of a medieval land. As they explore further, they enter an adventurous world where they must jump, run, and fight to discover the paintings' secrets and save the day. It is an improved version of Rayman Originals and brings to the table engaging platforming gameplay with stunning modern visuals. The art style is a pure craft, and the slice of awesome music adds charm. Rayman Legends is undoubtedly a blast that every platformer enthusiast should try once in their lifetime. 
Rayman Legends - PlayStation 4 Standard Edition
Critically Acclaimed Platformer: The highest rated platformer of the year arrives on next-gen consoles! Join Rayman and friends in this epic new adventure
4-Player Co-op Gameplay: Up to 4 players can play at once. At any time if someone wants to leave or join in, the game will continue without interruption
Online Challenges: Connect with your friends through a variety of challenges that will test your skill and speed. Check the leaderboards to see where you rank around the world
Rayman Rocks: Jump to the beat of a drum, punch to the bass line, even zip-line during a guitar sustain. Timing and rhythm are the key to beat these maps set to music. See if you have what it takes to...
PlayStation 4 Exclusives: Use the new DUALSHOCK 4 wireless controller and touch pad to move platforms, turn wheels, and tickle your enemies into submission! Take the experience with you wherever you...
We earn a commission if you make a purchase, at no additional cost to you.
#4: Inside
One of the most brilliant PlayStation 4 platformers, Inside, is a puzzle that twists the initial story of Playdead, the successor of Limbo. It was initially released on Xbox before being distributed to other platforms. 
Inside doesn't feature any text or dialog in the game. Instead, it tells the plot through several methods. Essentially, a young boy infiltrates a mysterious facility that admits an outstandingly high number of depressed people. In his quest to find a reason, he must solve some light puzzles along the way. The creators use excellent visual language to describe this disturbing story concisely and intriguingly. 
INSIDE / LIMBO Double Pack - PlayStation 4
INSIDE and LIMBO combine simple gameplay mechanics with award winning artistry, expertly crafted sound design, and incredible visual storytelling.
INSIDE: Hunted and alone, a boy finds himself drawn into the center of a dark project.
LIMBO: Uncertain of his sister's fate, a boy enters LIMBO.
INSIDE has sold over 1 million copies. LIMBO has sold over 6 million copies. Each have more than 100 awards/nominations.
Both games have a 90+ Metacritic rating.
We earn a commission if you make a purchase, at no additional cost to you.
#3: Hollow Knight 
Most gamers agree that Hollow Knight was one of the most beautiful games during the PS4 era. While Metroidvanias often come with certain expectations, this game hit almost all of them when it was released in 2017. 
In a modern platforming design, you navigate the world of Hallownest as a bug knight on a mission to cure it of a deadly disease known as The Infection. Being a Metrodvanian means upgrading your sword to acquire new abilities to help you tackle obstacles you've encountered in the past. But since the game has a powerful charm system, you'll be hooked to spend hours finding the perfect route without knowing how long you'll have to survive. 
Hollow Knight Void Heart Edition will keep you on the edge of your seat with its boss fights and intriguing platforming challenges. Furthermore, their graphics are artistic, while their maps are worth exploring. Undoubtedly, this PS4 platformer is a must-play for every platformer fan.  
Hollow Knight (PS4)
Classic side scrolling action, with all the modern trimmings.
Tightly tuned 2D controls. Dodge, dash and slash your way through even the most deadly adversaries.
Explore a vast interconnected world of forgotten highways, overgrown wilds and ruined cities.
Forge your own path The world of Hallownest is expansive and open. Choose which paths you take, which enemies you face and find your own way forward.
Evolve with powerful new skills and abilities Gain spells, strength and speed. Leap to new heights on ethereal wings. Dash forward in a blazing flash. Blast foes with fiery Soul .Equip Charms Ancient...
We earn a commission if you make a purchase, at no additional cost to you.
#2: Sonic Mania Plus
Sonic Mania offers a captivating sense of speed that keeps gamers yearning for more. The game involves collecting rings while running, bumping robots, and avoiding obstacles. It also allows you to perform exciting feats at top speed, such as jumping into the air from a ramp and somersaulting around a pillar while maintaining traction. 
What's more, Sonic Mania has a lot of content to last you almost the whole day. The more games you play, the more bonus stages, unique characters, extra modes, and collectibles you unlock. The platformer's levels are worth appreciation as well. Each level has unique gimmicks, enemies, and themes to give the game a fresh breath. 
However, Sonic Mania can feel intimidating for beginners. The boss fights, and the levels, require you to jump within split seconds to beat them. It may take more than a few tries to master it, but you will ultimately get used to the game after several sessions.  
Sonic Mania Plus (PS4)
A true, classic Sonic experience: Gorgeous pixel graphics featuring a variety of new Zones with iconic favorites from Sonic 1, 2, 3, Sonic & Knuckles and Sonic The Hedgehog CD
Definitive version: Pixel-perfect HD visuals, 60 FPS gameplay and all new content in one package! Join Sonic and his friends as they face off against Dr Eggman and his new robo-henchmen the Hard...
New playable characters join the fun with Sonic: Seen in past Sonic titles, Mighty the Armadillo and Ray the Flying Squirrel join the Mania each with their own unique abilities!All-new Encore mode: A...
New and improved features including Competition mode.
We earn a commission if you make a purchase, at no additional cost to you.
#1: Guacamelee One-Two Punch Collection 
Alongside other Metrodvanian titles returning to the gaming industry, Guacamelee is one of the genre's finest games. It is inspired by traditional Mexican culture and folklore in which you wear a luchador's mask and jump into the Mexiverse. 
To survive through realms of the living and dead, you must combine several wrestling techniques to tackle different challenges. The magical mask has mystical powers, too, to help you rescue El Presidente's daughter, who is held hostage by evil Charro. Will you make it? It is up to you! 
Guacamelee! One-Two Punch Collection (PS4)
Sold over 1.5M digital units on Nintendo Switch, PS4, PS3, PS Vita, and Steam.
non stop fighting action with an extensive move list and advanced combo engine.
swap seamlessly between living and Dead worlds to outwit impossible terrain.
attacks double as movement, uniting platforming and fighting.
diverse world with lively towns, dark forests, flowery canals and fiery volcanoes..drop in/out local co operative play with up to four players..many unique bosses, wide range of foes, and elite class...
We earn a commission if you make a purchase, at no additional cost to you.
Final Thoughts
While PlayStation 4 platformers didn't sell as much as other genres of the 8th generation of video game consoles, it is doubtless that they offer absolute excitement and fun. PlayStation 4 featured an exciting list of platforming games, including Celeste, Inside, and Hollow Knight. It also released revised versions of Guacamelee, Sonic Mania, Rayman, and Shovel Knight. If you are interested in platformers, you should immediately get them for your system!