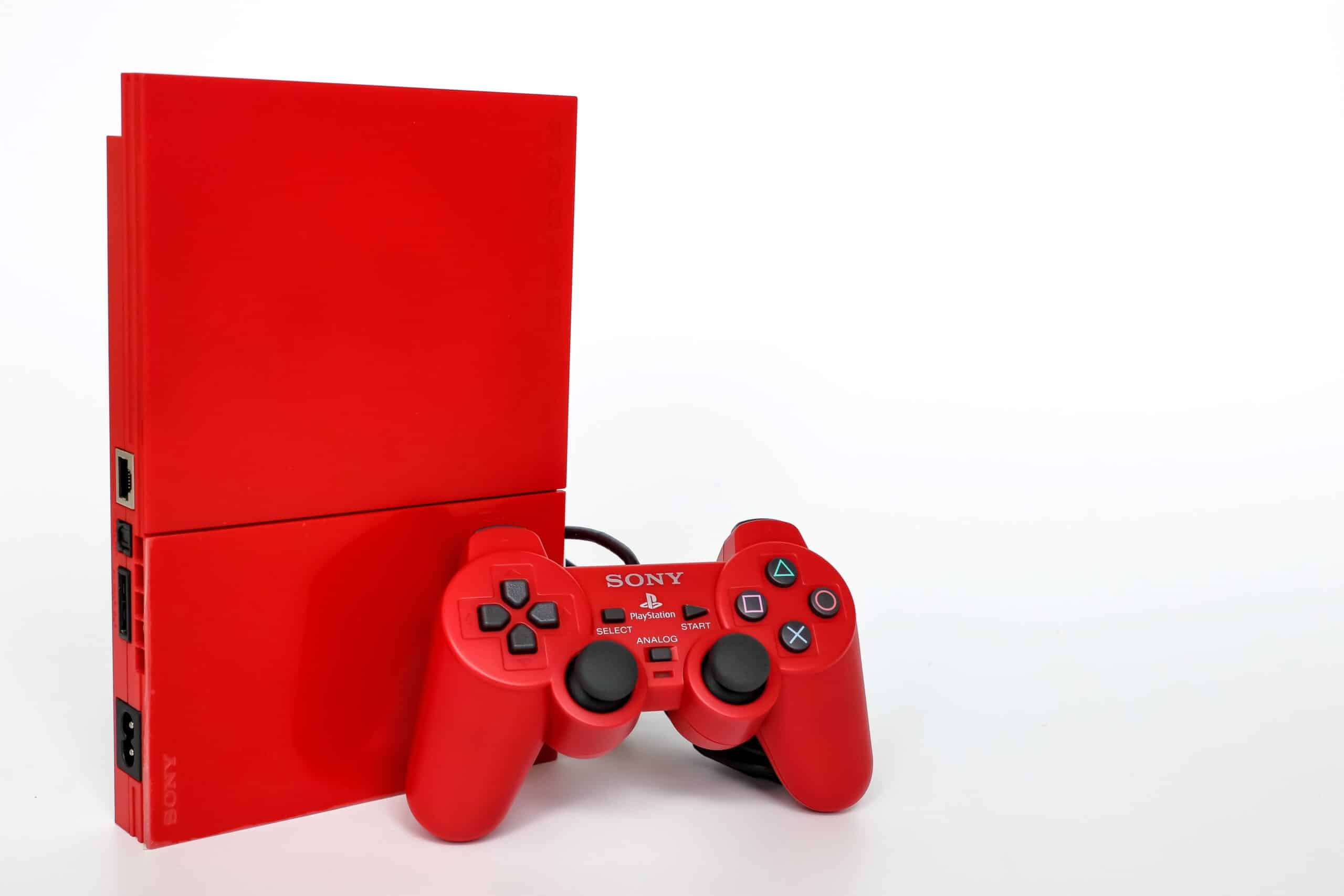 Ever since the era of the first-person shooter began, it has been a genre that has been at the forefront of console releases. Often topping "best of" lists, FPS games found a home on PlayStation 2 and went on to help it become the best-selling console of all time.
A significant upgrade over the PlayStation 1, the PlayStation 2 added a DVD player alongside vastly improved graphics and overall gameplay performance. 
Thanks to improved gameplay, there were dozens of outstanding FPS titles on the PlayStation 2, making it all the more difficult to choose the best. Let's dive right in!
What is a First-Person Shooter?
As one of the most popular game genres around, a first-person shooter likely needs little introduction. However, if you are unfamiliar with the format, it's essentially a style of gameplay where the game is from the point of view of the protagonist (or the player). You see everything your character does, as they see it. As it's called, you play from the first-person perspective, often with guns or some type of weapon-based component, and battle through various levels or opponents to achieve a goal. 
The very first example of this style of gameplay was Wolfenstein 3D back in 1992. From this point on, first-person shooters have been at the top of nearly every gamer's wish list and are often listed as the single biggest video game genre in the business. Gameplay is often focused to be fast and dynamic while shooting often goes hand in hand with melee combat as well. 
Was the PlayStation 2 Known for First-Person Shooters? 
The question of whether the PlayStation 2 was known as a console for first-person shooters is a tough one. If it's a pure numbers question (and it likely is), you have the best-selling games on the platform as Grand Theft Auto: San Andreas and Vice City plus two Gran Turismo games.
The best-selling first-person shooter, Medal of Honor: Frontline, was only the 24th best-selling game. Out of the top 100 best-selling games, only ten were first-person shooters, so no, you would not say that the console was known for its first-person shooter games. However, that's not to say that there were not some outstanding FPS titles that still sold millions of copies. 
Released in 2002, Red Faction II is the sequel to Red Faction, also a standout FPS for the PlayStation 2.
Taking place five years after the original, the single-player campaign is short but with an outstanding multiplayer mode, it earns a place as one of the best FPS games for PS2 owners.
The gameplay has you teamed up as a supersoldier playing with other supersoldiers and tasked with saving your country by overthrowing the evil dictator. The story is undoubtedly unique and the graphics, for the time period, were really great. 
What really made Red Faction II stand out, however, and earn its 84 Metacritic score and a 7.6 out of 10 user reviews was the four-player split-screen local multiplayer. Across 40 levels, players were able to deathmatch, arena, bagman, and capture the flag, and all of them were just as fun as the others. There's a strong guarantee this title would be higher up on the list if it had online multiplayer, but that's about the only knock one can give this title. 
Pick up your copy of Red Faction II on Amazon here.
#6: TimeSplitters: Future Perfect
The third entry in the fantastic TimeSplitters series, TimeSplitters: Future Perfect is well deserving of its 84 Metacritic score and even better 8.9 out of 10 user score.
Grabbing inspiration from GoldenEye, there are more than 150 characters available which, even to this day, remains an impressive feat. Unlocking characters required completing various levels throughout the single-player campaign. Collecting all of these characters ensured that, even if you beat the campaign, you'd want to play through again until you unlocked every available character. 
Characters aside, TimeSplitters: Future Perfect's story finds you once again playing the protagonist, Cortez, in a race against time to save mankind. It's a not-so-unusual storyline, but one that takes place between the beginning of the 25th century and going back in time to 1914 all in an attempt to save the future.
Between co-op gameplay, multiplayer options with online mode, and a level creator, this game is one of the absolute best on the PlayStation 2 platform. 
Quake III: Revolution
1-2 Players / Multitap - 4 Players
Compete in 6 different game types
Wreak Havoc through 30 challenging arenas
Analog Control
Vibration Function
Coincidentally, the next-best PlayStation 2 FPS title also holds an 84 on Metascore. Even if its user score is only a 7.3 out of 10, Quake III Revolution remains a console staple, and for all the right reasons.
One of the original FPS titles, Quake has lived on for various iterations and its PS2 release introduced frantic combat against computer-controlled bots or playing against some friends in a four-player deathmatch. Despite attempts to compare the graphics to the PC game of the same name, the PS2 title was once called the "best first-person shooter on the PS2" by IGN. 
The single-player campaign only takes around five hours, but that's okay because, during that time, you have a plethora of weapons at your disposal that are, in a word, awesome. The frame rate was one of the biggest praises given to Quake III Revolution, thanks to its constant 60 frames per second delivery.
Each level in this game pushes the PS2 to its limits to achieve that frame rate but, in the end, the Quake III engine was among the best this console generation was able to achieve. The only thing that's missing is online gameplay, and while that's disappointing, it doesn't take away from the superb quality of the title. 
Get your copy of Quake III Revolution on PS2 from Amazon here.
#4: Half-Life
One of the best-known Valve releases, Half-Life is a fantastic PlayStation 2 FPS that has more than earned its stripes thanks to its outstanding gameplay, graphics, and story.
Unlike most FPS games that simply require you to run and shoot, Half-Life asks you to solve puzzles and perform tasks to advance the story along. As the protagonist, Gordon Freeman, you work at a research facility and, oops, you may have had one of your experiments go wrong and open the portal to another dimension.
Coincidentally, the game was actually based on work that had been done to bring the game from PC to the Sega Dreamcast. 
Earning an 87 Metascore and an 8.6 out of 10 from users, the game itself was incredibly well-received. The same goes for its exclusive multiplayer co-op mode known as Half-Life: Decay. In this extended part of the main game, players take on different roles and work toward closing the portal to earth. A four-player multiplayer mode was another highlight of the PS2 release which featured 12 exclusive levels that were not part of the single-player campaign. 
Developed by famed video game company THQ, Red Faction is the prequel to the other Red Faction title on this list, Red Faction II.
Thankfully, they both deserve a place here, with the original FPS holding down an 88 Metascore and a 7.8 ranking out of users. As you dive into the game, you learn that your character is fighting to gain independence for Mars from oppressive governments and companies. The gameplay is long, the controls are fantastic, and the weapon variety was almost unprecedented at the time. 
The first game to run on the Geo-Mod engine, Red Faction has the honor of being one of the first titles on the PlayStation 2 to allow for environmental destruction. In other words, if you see a wall you want to blast a hole through, feel free to blast a hole right through it.
This work earned Red Faction plenty of praise and we're all the more thankful that this is now the standard of most FPS games but also for a multitude of other game genres. 
Get Red Faction today for PS2 from Amazon here.
Sale
Medal of Honor Frontline - PlayStation 2
Jimmy has been sent back behind enemy lines to steal the HO-IX flying wing, an experimental Nazi weapon
To get it, you'll have to survive six major missions and 20 unique levels of gameplay
There's all-new non-player character animations, with superior 3D details -- even full facial expressions and lip synchs
Use 20 authentic WWII weapons, from a Colt. 45 pistol to a German Panzerschrenk rocket launcher
You can even drive vehicles like the motorized rail car, train, and mine cart
Selling more than 3.5 million copies, Medal of Honor Frontline has more than earned its 88 Metascore.
Of course, that score is on top of the impressive 8.4 out of 10 it's earned from players. Well before Call of Duty began to dominate the military-style FPS genre, Medal of Honor Frontline was a World War 2-based title that explored the era, unlike any game before it.
The game starts with D-Day as you take the shores of Normandy supported by computer-controlled AI characters. As the game continues, you will undertake missions to help advance the Allied cause and use espionage to destroy targets or recon targets for future Allied strikes. 
Everything about this title hits the perfect note including the realistic (for the time) look at historical environments based on real places and real battles. Critics loved the attention to detail, the diversity of available weapons, and the soundtrack. FPS games aren't generally well known for their music, but Medal of Honor Frontline delivered outstanding music to accompany the grittiness of the world it was exploring. 
Help the allies by picking up Medal of Honor Frontline from Amazon here.
Sale
In the end, there can only be one game that holds the title as the absolute best first-person shooter on the PlayStation 2. Consisting of ten levels in which the player takes on the role of a space marine that is fighting to stop an alien race from destroying history, TimeSplitters 2 is the best FPS around.
As is the case with the first game in the series and playing to its name, the game takes place across the Wild West and the 25th century. To achieve your goal and destroy the enemy, you have a wide range of weapons available that speak to the time period you're in. 
The single-player campaign is fantastic, but TimeSplitters 2 really excels with its multiplayer game allowing up to four players to play on a single screen. However, using the system link between multiple PlayStations, you can actually add up to 16 players to your game all playing at the same time. 
MapMaker mode enabled players to create their own levels although they were not available for co-op playthrough. Even with that condition, TimeSplitters 2 was still fantastic enough to earn a 90 Metascore and an 8.7 out of 10 from users.
Even as the best first-person shooter on the PlayStation 2, many considered it the best game overall for the console, which says quite a bit considering the steep competition from Gran Turismo and Grand Theft Auto. 
Save the world by picking up TimeSplitters 2 from Amazon here.
Final Thoughts
While the PlayStation 2 wasn't best known for its first-person shooter titles, there's no question that these games make up some of the best games for the console. TimeSplitters, Red Faction, and Medal of Honor are all games that helped define the sixth generation of gaming and helped drive PlayStation 2 sales into the best-selling console of all time with over 155 million consoles sold.
Last update on 2023-01-20 / Affiliate links / Images from Amazon Product Advertising API