Electric vehicles (EVs) are becoming more prevalent in Massachusetts as part of its commitment to reduce emissions and promote sustainability. This has drawn residents to look for eco-friendly transportation options such as compact city cars or family SUVs. There is truly an EV to fit everyone's lifestyle in Massachusetts.
These vehicles provide many advantages, such as reduced fuel costs and easy charging — not to mention zero tailpipe emissions. With Massachusetts offering such incentives for purchasing electric vehicles, more people than ever before are making the switch.
Let's talk about the most popular EVs in Massachusetts!
Total EVs Sold in Massachusetts
Massachusetts stands out as a pioneering state when it comes to electric vehicle adoption. By 2021, over 111,000 EVs had been registered, which represented an impressive 30% year-over-year growth from 2017. This number is expected to keep rising as more people become aware of EV benefits while technology improves.
As it's difficult to predict an exact figure for 2023 EV sales in Massachusetts, given current trends of increased adoption of electric vehicles (EVs), it seems reasonable that this number will only continue to increase.
Factors that could influence Massachusetts EV sales by 2023 include government incentives and policies, charging infrastructure availability, and introducing new models into the market.
Market Share of Electric Vehicles in Massachusetts
As of 2023, Massachusetts had seen a steady increase in its market share of electric vehicles over time. Today, approximately 110,000 registered EVs are making up approximately 3% of registered vehicles, marking an incredible increase from just several years prior when EVs comprised less than 1%.
Massachusetts has set a goal to have 750,000 electric vehicles (EVs) on the roads by 2035, representing an increase in market share significantly over time. To meet this target, various initiatives have been put into place by Massachusetts to promote adoption such as tax incentives, rebates, and infrastructure investments.
Additionally, with increasing demand for electric vehicles in Massachusetts, several automakers have launched new EV models into the market, which is expected to increase EV market share in Massachusetts further. As of 2023, top-selling models in Massachusetts included the Tesla Model 3, Chevy Bolt, and Nissan Leaf.
The Most Popular EVs in Massachusetts
Be it your first EV purchase or an upgrade, now is an opportune moment to go electric. Here are the top 9 most popular EVs in Massachusetts!
Tesla Model 3
The Tesla Model 3 EV is a popular choice in Massachusetts. A report by The New York Times noted its lifetime cost as being comparable to that of a Nissan Altima. This EV is equipped with 360deg rear, side, and forward-facing cameras for optimal visibility. By having powerful visual processing capable of reaching 250 meters, the Model 3 provides powerful visual processing with optimal range capability.
Many owners have raved that the Tesla Model 3 offers plenty of range and is easy to charge while being built well and competitively priced. According to research done during the first quarter of 2021 and 2022 sales figures for electric vehicles sold, Tesla products accounted for 70% and 75% of these numbers, respectively.
The Tesla Model 3 starts with an estimated starting MSRP of $43,990 and an estimated range of 272 miles. There are three versions: entry-level RWD at $46,990, $55,990 for the mid-trim Long Range, and the top-of-the-line Performance trim for $62,990. In 2017, it became one of the best-selling electric vehicles in America with sales estimated to have exceeded 300,000.
Tesla is diversifying into clean energy markets outside the traditional EV production model by manufacturing lithium-ion batteries, electric charging stations, and solar panels. Producing the 80 kWh lithium-ion battery in a Tesla Model 3 may generate between 2.5-16 tons of CO2, based on the energy source used to heat its manufacturing process.
Chevrolet Bolt EV
The Chevrolet Bolt EV is an extremely popular electric vehicle in Massachusetts. The 2022 models have an affordable starting price of $31,995 and are eligible for up to $7,500 Clean Vehicle Federal Tax Credit, which can further reduce costs. InsideEVs even gave it an exceptional range test result of 70 miles.
The 2023 Chevy Bolt EV has reduced its price and looks to almost the same as its 2022 version. This makes it an even better value for battery-powered city driving. It comes equipped with upgraded tech features and standard 55 kW DC fast charging support. Both models offer equal battery range and powertrain capabilities compared to the 2021 Bolt EV. Chevrolet provides two distinct versions as the Bolt EUV can also be built and customized online.
Chevrolet achieved the best quarterly result ever by selling 14,709 Bolt EV and Bolt EUV models to customers during Q3 2022. This represents 226% more units than in Q3 2021 and its best results ever. Customers praised its everyday usability and peppy powertrain performance of this vehicle.
Tesla Model Y
Tesla Model Y electric vehicles are among the top sellers in Massachusetts, accounting for 70% and 75% of EVs sold during 2021-2022 first-quarter sales, respectively. One of the top ten best-selling EVs in this list includes Tesla products. Among these was one listing for Model Y as one of its main sellers.
The Tesla Model Y is a larger electric vehicle than the Model 3, featuring an optional tow hitch capable of towing 3,500 lbs. Drivers can choose between Long Range or Performance models, each offering over 300 miles of range. Starting from $54,990, it can reach $73,990 once all add-ons have been included.
The Model Y's acceleration is truly astounding. The Tesla Model Y Dual Motor Long Range can reach 60 miles per hour in just 4.8 seconds while its Performance version can do it in only 3.5. Its 0-60mph time stands at just 3.6 seconds.
Tesla car owners enjoy an average household income of $128,140 with deliveries reaching over 627,000 units in the first three quarters of 2021. Tesla cars are popular across North America, Europe, and Asia.
Ford Mustang Mach-E
The Ford Mustang Mach-E is an all-electric crossover SUV known for its impressive performance, innovative technology, and sleek design. The Mach-E has an estimated range of 300 miles on one charge and provides both rear-wheel and all-wheel drive options.
The Mach-E is designed to deliver all the excitement of Mustang's legendary 0-60 mph acceleration in just 3.5 seconds. It boasts sharp steering and taut suspension for engaging cornering. The responsive accelerator meets different performance needs, even on its fastest models like the 2023 Mustang Mach-E GT Performance Edition, which can reach 60mph in just over 3 seconds.
The Mach-E is an effective alternative to Tesla's Model Y, offering similar features and being known for being sporty and exciting to drive. Furthermore, Ford Power-Up software updates ensure customers always have access to cutting-edge technology.
Ford's Mustang Mach-E helped push them to second place in U.S. EV sales in 2022, drawing new customers over from other makes. Over two-thirds of Mach-E customers come from other makes; the Mach-E is particularly popular among Massachusetts residents and ranks fourth out of seven EV models available there.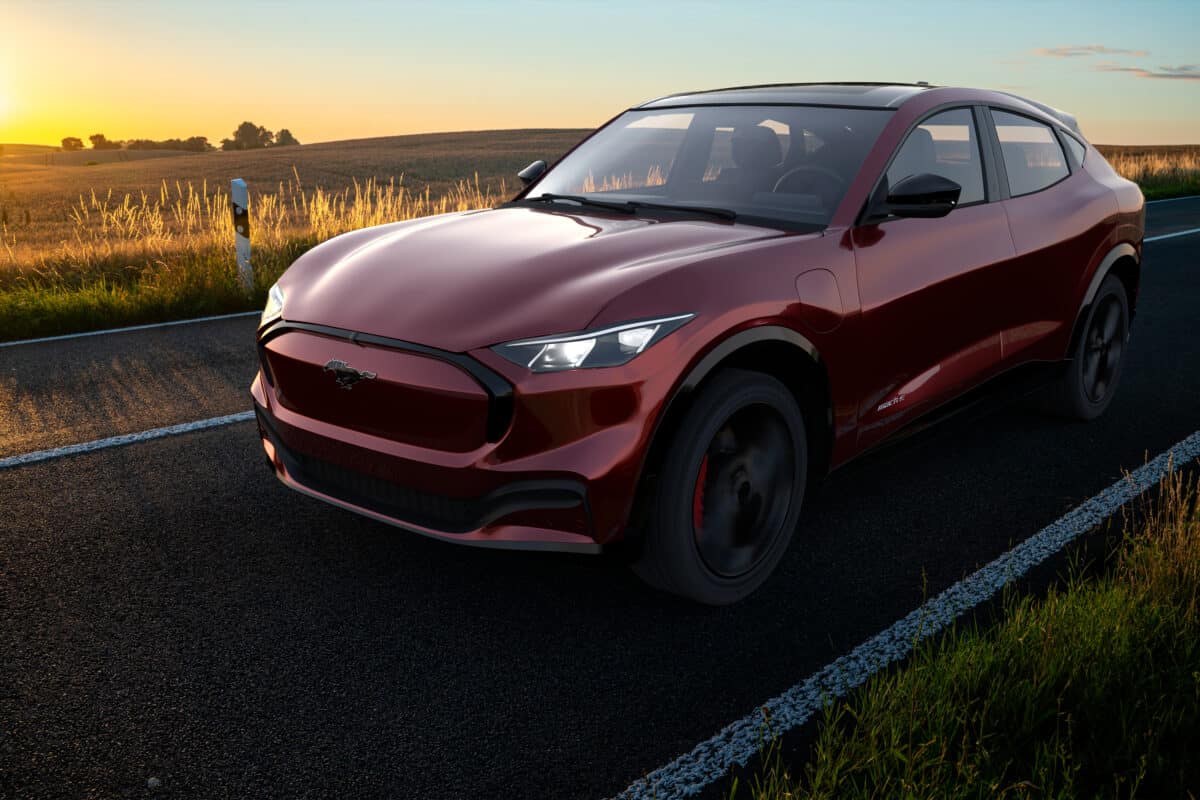 Audi e-tron
Since its debut in 2018, Audi's e-tron lineup has seen continuous expansion, now boasting one of the most diverse offerings in its segment. Furthermore, by 2026 all its models will exclusively use electric powertrains.
Audi's e-tron lineup comprises an e-tron, e-tron Sportback, S, Q4 e-tron, and more. Its range has increased from 204 miles in 2018 to 222 by 2021 for its biggest battery pack. There are two main specifications of the e-tron: 50 and 55 with options for SUV and Sportback body styles all equipped with quattro all-wheel drive systems.
Audi designed the e-tron to be reliable and capable even with low batteries. They offer three trim packages: Premium, Premium Plus, and Chronos Edition. The Q4 e-tron concept car started production in Europe in 2021, with a starting price of just under $46,000. It arrived in America by the end of the year, and Audi plans to continue using the e-tron name after phasing out their gas-powered vehicles.
Audi e-tron EVs are quickly becoming one of the most popular vehicles in Massachusetts, and its lineup offers consumers plenty of choices when selecting an electric vehicle.
Volkswagen ID.4
Volkswagen ID.4 electric SUV assembly occurs locally in Chattanooga, Tennessee, and features style, performance, and functionality with plenty of space and tech features. The starting price for rear-wheel drive versions is $44,000 with an estimated driving range of 250 miles.
As one of the most beloved all-electric models, the ID.4 has earned high praise for its impressive range, comfortable interior, and approachability. The ID.4 Pro S employs rear-wheel drive to generate optimal power output, producing 201 horsepower and 229 pound-feet of torque, which is comparable to what one would find on a Chevy Bolt EUV.
The ID.4 AWD's front motor makes it more appealing than the rear-wheel drive version. It starts at $43,675 before factoring in any applicable tax credits or rebates. Additionally, this vehicle boasts simple controls and features like its regenerative braking mode, making driving enjoyable.
Volkswagen began production of the ID.4 vehicle back in 2021, and since its introduction to customers worldwide, it has delivered nearly 190,000. They aim to ramp up production to 7,000 per month later this year. ID.4 Pro pricing starts at $39,995 before taking into account potential tax credits of up to $7,500 from federal authorities.
Nissan Leaf
Nissan introduced their electric vehicle, the Leaf, into production in 2010. It is considered an early pioneer of mass EV production.
Recent years have seen an unprecedented surge in Nissan Leaf sales across many states, particularly those with the highest levels of used EV sales. Of all 25 states surveyed for used EV sales data, 27.7% comprised Nissan Leaf sales. This makes it the most popular used EV in 18 of the 25 states.
At present, Nissan Leaf comes in five trims. The Leaf S is the entry-level model and features a 40 kWh battery with an estimated range of 149 miles.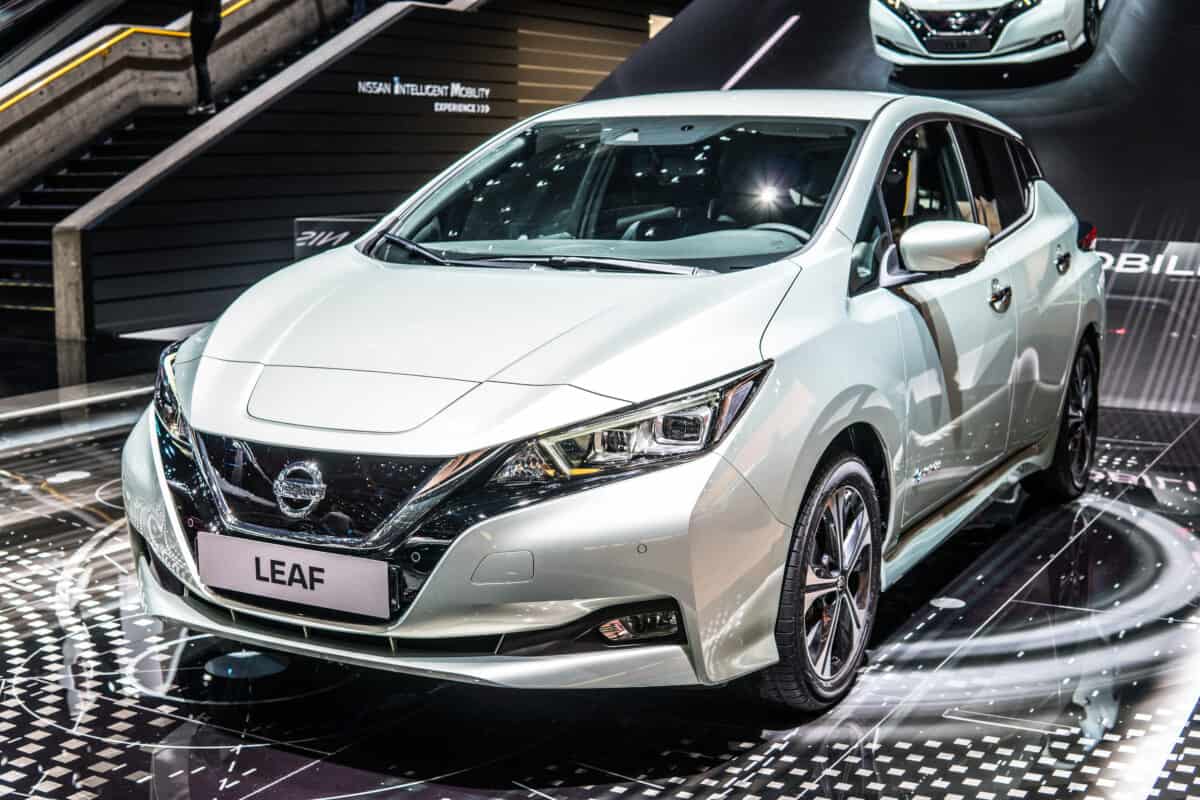 Porsche Taycan
The Taycan is an electric luxury sports car produced by Porsche. Equipped with two powerful electric motors and a two-speed transmission that allows for quicker acceleration and top speeds than comparable vehicles, it reaches 60 mph in under 2.6 seconds and tops out at 165 mph. It boasts a timeless and instantly recognizable design, excellent performance capabilities, and usability features. Its seamless appearance provides the ideal blend between performance and everyday usability.
Porsche notes that its Taycan sales have been most popular in the U.S., China, UK, and the Republic of Ireland markets. This car features innovative elements like an 800-volt architecture and regenerative braking. Unfortunately, due to complex factors like the pandemic and geopolitics deliveries, the Porsche Taycan has seen a 16% decline year-on-year.
Current estimates place the Porsche Taycan as Massachusetts' eighth most popular EV. This makes its owners eligible for a full tax credit from the IRS due to its 79.22 kWh battery and BEV classification.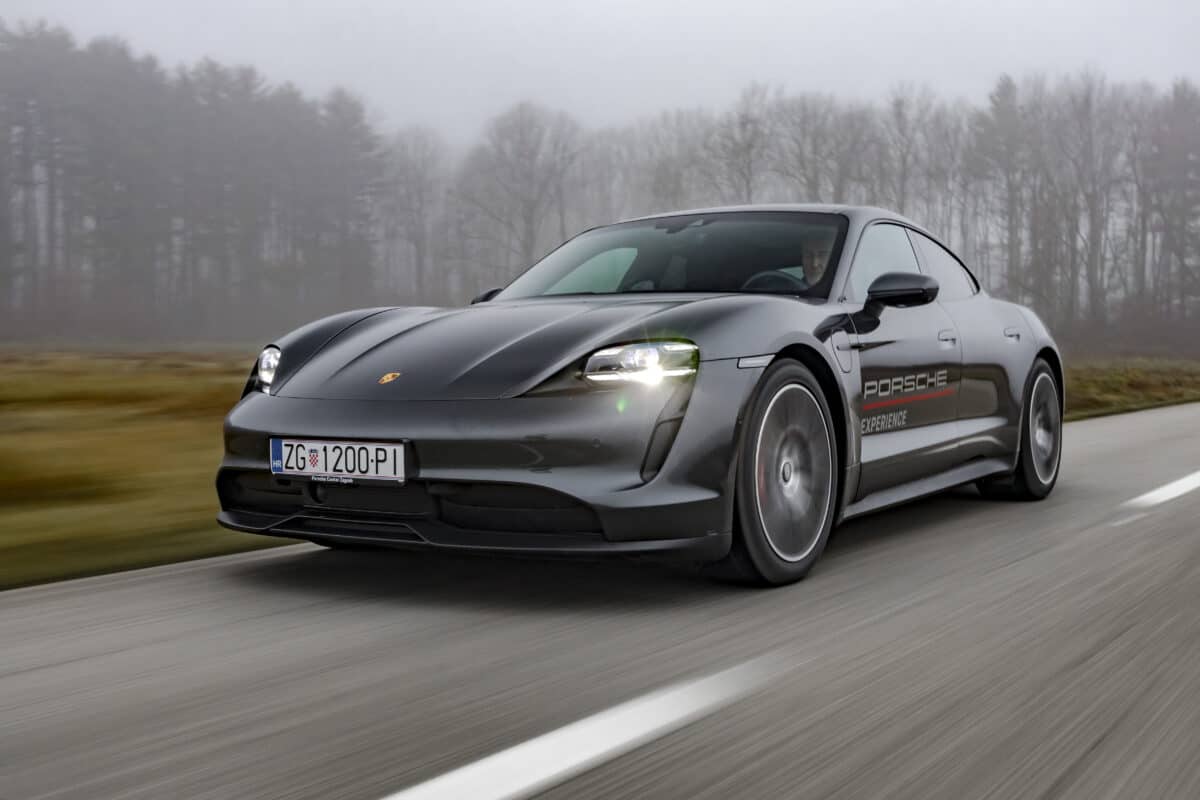 Hyundai Kona Electric
The Hyundai Kona Electric is an all-electric subcompact SUV with an estimated range of 258 miles and starting MSRP of $33,550. Powered by a 201-horsepower motor and standard 17-inch wheels, this exciting driving experience offers high acceleration over long distances.
The Kona Electric is available with two battery options, both front-wheel drive only. One uses 39.2 kWh for an estimated range of 189 miles while the other can store 65.4 kWh for maximum range and maximum drive range. Both options can be found across several U.S. states, including Massachusetts.
Wrapping Up
Massachusetts has witnessed an explosion of interest in electric vehicles over recent years. Consumers are particularly enthusiastic about them because they offer an eco-friendly and sustainable form of transport.
With rising environmental concerns and technological innovations making electric vehicles more cost-effective, it's inevitable that we will see even more electric vehicles on Massachusetts roadways over time. As time progresses, more EVs will enter the market as more people purchase and install them, creating market momentum for EVs.
The image featured at the top of this post is ©Sean Pavone/Shutterstock.com.