Iowa has quickly become an epicenter for electric vehicles (EVs) in recent years. More drivers are switching to EVs as they are more fuel-efficient, environmentally friendly, and low maintenance. Iowa's well-developed charging infrastructure and supportive government policies also play a part in this trend.
Interest in electric vehicles (EVs) is growing, with eight models dominating Iowan drivers' preferences. These range from compact hatchbacks to luxurious SUVs. Iowa's electric vehicle revolution is underway.
Total EVs Sold in Iowa
Iowa currently boasts 9,400 registered EV and hybrid vehicles. Tesla accounts for 1,624, Chevrolet 1,569, and Nissan 357. These numbers are an indication of Iowa's slightly increasing electric vehicle market. In Iowa, EV owners pay an additional registration fee each year on top of the annual registration fee. The annual rate has been going each year since 2016.
Market Share of Electric Vehicles In Iowa
Electric vehicles account for less than one percent (0.073) of registered 4 million vehicle registrations statewide last year. And their share will likely remain significantly smaller than traditional vehicle sales in Iowa. Market share for electric vehicle sales is the percentage of all vehicles registered last year versus those sold via traditional means, or "e-vehicles."
President Joe Biden has set himself the goal of increasing EV adoption to 50% by 2030 in America. For this to become a reality, Iowa and the rest of the country must see significant EV uptake. A number of things are behind the low market share of EVs in Hawkeye State. These include high purchase costs, limited charging infrastructure, and a limited variety of EV cars.
The Most Popular EVs in Iowa
Iowans are showing an increasing interest in electric vehicles, and the interest is greater among those seeking eco-friendly and cost-effective transport alternatives. From luxurious sports cars to cost-cutting daily commuters, there's an EV suitable for every need and every budget. Check out the top contenders:
Tesla Model 3
Model 3 by Tesla is among Iowa's most-favored electric vehicles. Tesla led with 1,624 registered EVs in the U.S. market alone. Over 47,000 units have been sold so far this year.
The Tesla Model 3 has proven itself an immensely popular EV choice due to its impressive performance, range, and exceptional resale value. Tesla first introduced this vehicle to provide more people with access to electric vehicle ownership without increasing entry prices or compromising range or performance.
Model 3 electric sedan stands out for its exceptional performance and efficiency. The Long Range version offers up to 374 miles on a single charge, while its Performance model can go from zero to 60mph in just 3.1 seconds.
MSRP for the Model 3 ranges from $39,190 for the Dual Motor model to $47,190 for the Performance model. Charging times depend on the charging method, with Long Range taking 12 hours at 7.4kW and 27 minutes when charged from 10-80% using 250kW charging technology.
Owning an electric vehicle in Iowa comes with additional fees. In 2020, Iowa began charging an electric vehicle fee of $97.50, which will increase to $130 by 2022. Furthermore, beginning July 1 2023, a charging fee of $0.026 per kilowatt hour will also be added for non-home charging locations.
Chevrolet Bolt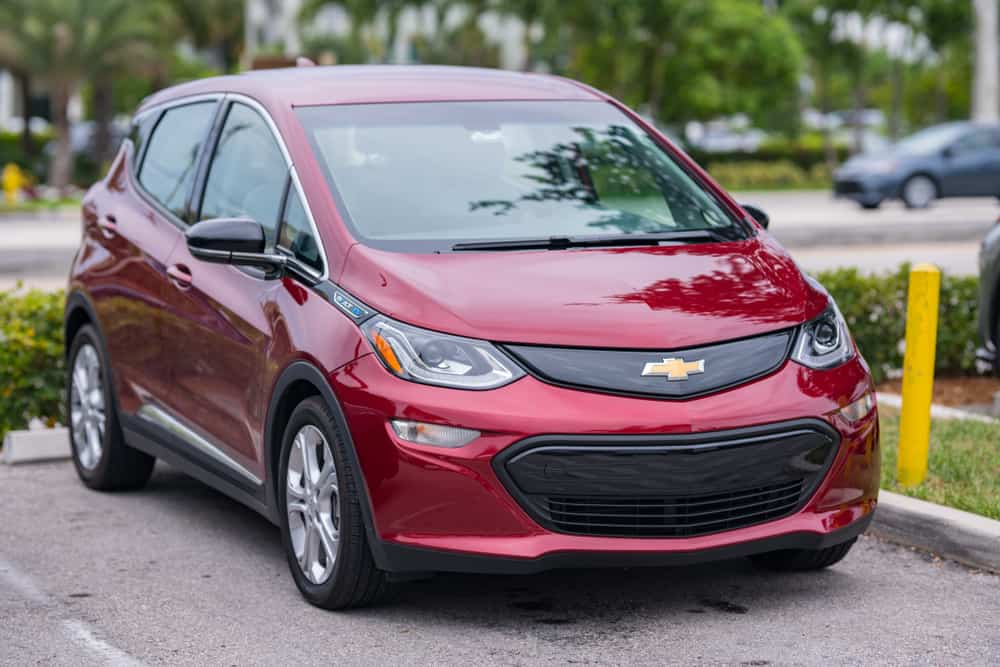 The Chevrolet Bolt is an electric vehicle produced by Chevrolet and one of the most popular EVs in Iowa and the second best-selling EV brand after Tesla. 2022 saw a record sales year for Chevrolet Bolt, achieving '#1 mainstream EV series status during third and fourth quarter sales'.
Bolt has an estimated range of up to 259 miles on a single charge. With an impressive 0-60 time of 6.6 seconds and quick acceleration capabilities, Bolt is quite pacy on the road. MSRP of the 2023 Chevrolet Bolt EV 1LT 5dr Wgn starts at $33,995.
Charging time varies depending on the charging method. However, the Dual Level Charge Cord available with the Bolt EV makes switching between Level 1 and 2 charging simple. Level 1 takes approximately 50 hours while Level 2 typically takes 9.5 hours. DC fast charging takes between 73-96 minutes from 10%-81% charge completion. In addition, its range estimator provides battery status updates for optimal driving results.
Bolt has a refreshing exterior design and convenient charging options. Also, advanced technologies such as front-end collision alert systems that detect pedestrians may help avoid or lessen the severity of collisions. And this comes as a standard in its technology package.
Although popular, the Bolt is still selling lower volumes than Tesla's Model 3 and Model Y. Together, accounting for nearly two-thirds of EV sales in America. Still, it stands as one of the best-selling non-Tesla EVs alongside competitors such as the BMW i4, Nissan Leaf, and Mini Cooper Electrics.
General Motors (GM) is working towards making electric vehicles more affordable by offering Bolt at $31,995, $5,500 cheaper than its previous year's price point. Significant price reductions have helped drive record sales this year.
Tesla Model Y
Model Y by Tesla is another affordable electric vehicle in Iowa. Available for sale in early 2020, it quickly became one of the best-selling EVs, taking the second spot after Model 3. Model Y offers a new body style, and lots of useful features.
The Standard Range mode has an estimated range of up to 283 miles on a single charge, while Long Range versions can go 0-60 mph in just 4.8 seconds. MSRP for Long Range Model Y begins at $52,990 and $60,990 for Performance versions. Estimated charging times range between 6-11 hours when using a Level 2 home charger. With a Tesla Supercharger, you can get from 20% to 80% charge in 15-30 minutes.
In 2022, the Tesla Model Y was one of America's top 10 best-selling cars and the sole electric model to appear on this list. Additionally, it topped sales charts during the first half of 2022, outselling other Tesla models like Model S or X. Since its release, Model Y's uptake has grown exponentially and even overtook gas-powered models to take the best-seller spot in 2022.
Iowa residents rank the Tesla Model Y as their third most popular EV. Each of the automaker's four current-production models, including the Bolt EV from Chevrolet, made up the top five most-popular EVs last year. Only the Chevrolet Bolt, a non-Tesla EV, made the cut. Offering versatile seating and storage for cargo and passengers, Model Y is, without a doubt, a fantastic buy.
Nissan Leaf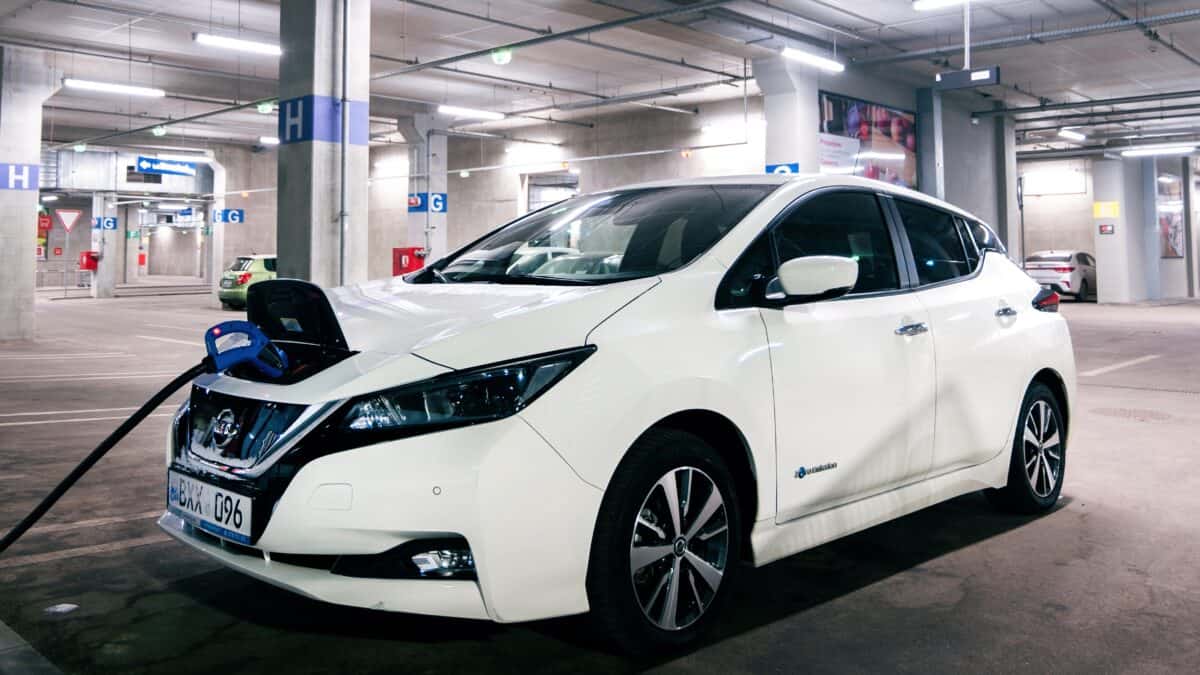 Launched in 2010, the Nissan Leaf is another best-selling EV. As the inaugural mass-produced EV ever produced, Leaf firmly established Nissan's place as a pioneer. Between 2019-20 alone, customers bought 54,000 Nissan Leaf EVs. This made Nissan Leaf the best-selling used EV in most states surveyed by this research study.
The 2023 Nissan Leaf S comes equipped with a 147 horsepower electric motor and a 40.0-kWh battery pack with an EPA range of 149 miles on a full charge. Its higher-end counterpart, the Leaf SV Plus, features a 160 kW motor producing 214 horsepower. Its 60 kWh battery can power this car for 212 miles. The standard Leaf has an acceleration time of 7.8 seconds, while the Leaf Plus does it in 7 seconds flat.
MSRP ranges between $31,620 to $47,920, depending on the model. Fully charging the Leaf via a 240-volt outlet or Level 2 public charging station takes 8-12 hours. Fast DC Charging can deliver an 80% charge in 40-60 minutes.
As of 2023, the Nissan Leaf has seen feature modifications and efficiency upgrades. Additionally, its lineup has been reduced with slight gains made toward efficiency over its long-running model. This makes the 2023 Nissan Leaf lineup even more economical than before and a popular used EV in 37 metro areas across North America.
While Tesla Model 3 and Jaguar I-Pace may be famous, Nissan Leaf deserves recognition. The 2020 models of Nissan Leaf are nicely equipped and reasonably priced. Worldwide sales are in the region of 577,000 units.
Ford Mustang Mach-E
The Ford Mustang Mach-E is an all-electric SUV with impressive performance and range, boasting up to 312 miles of range. Additionally, its 0-60 time varies based on trim level and drivetrain type. For instance, the GT Performance Edition can reach 60mph in just 3.5 seconds.
MSRP for the Mach-E ranges between $44,000 to $68,000, depending on trim and options. Charging times typically take anywhere between 43 minutes to 14 hours, depending on battery size and charger speed.
Mach-E is an athletic and sleek design with four trim levels and options of standard or extended range, rear- and all-wheel drive available for each trim level. As a competitor to Tesla Model 3s with comparable price points, the Mach-E offers its own radar/camera system, enabling it to drive itself on restricted highways.
Ford has increased its Mustang Mach-E production and almost doubled its hourly output to meet customers' demands. Their US market share increased from 13.3 to 14.1 in February 2023 as sales for vehicles, including Mustang Mach-E, increased 21.9 percent year over year.
The Mustang Mach-E has quickly become Iowa's fifth-most-popular electric vehicle (EV), a testament to its popularity and performance. Combining Mustang performance with hatchback utility and priced competitively, Mach-E is a fantastic buy. Orders for the 2023 Mustang Mach-E will open soon.
Hyundai Kona Electric
The 2023 Hyundai Kona Electric is another top EV in Iowa Kona has an EPA-estimated range of 258 miles and runs on a 201 hp electric motor. This EV can go from 0 to 60 mph in just 6.4 seconds – significantly quicker than its regular Kona counterpart.
Base SEL trim starts at $33,550, while Ultimate trim costs $46,550. When charging it via home Level 2 charging stations, it typically takes under 10 hours. The one that comes with the car can take much longer.
Kona Electric features strong lines and an eye-catching horizon lamp (seamless in this instance). This gives it a futuristic appearance and reduces drag, improving efficiency and reducing drag significantly. This design also helps decrease drag by cutting drag from previous cars.
Iowa ranks the Hyundai Kona Electric as its sixth most popular EV as part of the shift toward subcompact SUVs in the car market. If you're looking or an EV with a larger battery capacity, consider the Kona. It provides powerful performance and has fast charging capabilities for those long trips.
Audi e-tron
The 2022 Audi e-tron electric has a single motor setup mated with a 95kWh battery that produces 355hp and 414 lb-ft of torque. This allows it go from 0 to 60mph in 6.75 seconds and complete a quarter-mile run in short order. A11kW onboard charger fully charges it in 10 hours when charging via Level 2 home EVSE. Rapid charging can boost it up to 120kW for rapid battery top-off. MSRP starts at $65,900
Audi e-tron features the MMI touch response system, allowing you to organize content to suit your tastes. Plus, its Audi Smartphone interface allows you to access your apps on the move without the hassle of a hands-free connection. Its liquid-cooled battery pack can maintain 77 to 95 degrees Fahrenheit for optimal charging performance.
e-Tron is among the quietest EV cars ever tested, averaging approximately 63dB noise level during testing. Going inside, you will find a quiet cabin and spacious rear seating.
However, Audi's e-tron Chronos Edition cannot compete with Tesla Model X's top speed of 124mph and 0-60 acceleration time of just 5.5 seconds. Surprisingly, it still sold over 80,000 EVs last year with over 50% growth recorded.
Jaguar I-PACE
The 2023 Jaguar I-PACE has an EPA-rated range of 234 miles per charge with its 90kWh battery. It goes from 0 to 60 in just 4.2 seconds and can hit a top speed of 127mph. MSRP for the I-PACE starts at approximately $84,000. A new 11kW three-phase onboard charger recharges its battery in 8.6 hours – adding approximately 33 miles per hour of range.
The I-PACE features an 11kW single-phase AC onboard charger capable of fully recharging it overnight – enough for an average commute of 30 miles. Also, its ground clearance of up to 241mm and ability to wade through 500 mm of water makes this car ideal for mild off-roading adventures.
Jaguar provides an 8-year or 100,000-mile battery warranty on the I-PACE's batteries, covering any drop in health below 70% during this time period. The battery packs boast 90 kWh capacity, with usable energy capacity estimated to be 84.7 kWh.
Wrapping Up
Iowa is home to eight popular electric vehicles for their eco-friendliness, low operational costs, and impressive performance. Locals are gradually switching towards electric vehicles, which will likely continue into the near future. Due to an increase in sustainable transport demands, more EVs may enter Iowa's market over time. Overall, electric vehicles are revolutionizing the automotive industry and contributing significantly towards sustainable driving.
The image featured at the top of this post is ©Have a nice day Photo/Shutterstock.com.