Connecticut is home to many technology businesses and boasts a thriving tech industry with some of the highest-paying jobs in the state, ranging from software development to data analysis. Companies across the state are actively searching for talented individuals with technical skills and experience to lead their businesses forward.
As Connecticut's technology industry grows, so will the demand for skilled tech workers. This could mean greater competition for these top-paying tech jobs that offer lucrative salaries and attractive benefits packages. If you're seeking a successful career in tech, Connecticut may be your perfect destination.
Here are the eight best-paying tech jobs in Connecticut.
#1: Software Architect – $154,741 per year
Software Architect is considered the highest-paying tech job in Connecticut with an annual salary of $154,741. A Software Architect's primary responsibilities include designing and implementing software systems and solutions that fulfill an organization's business requirements.
As a Software Architect, your duties would include analyzing an organization's software requirements and needs, designing a technical solution and design to address those needs, overseeing its development and implementation, and ensuring its scalability, security, and efficiency.
You will require strong analytical and problem-solving abilities and exceptional communication and leadership abilities to succeed in this role. Furthermore, you would require a deep knowledge of software development principles and practices. You also need experience with software development tools and technologies.
Software Architect roles offer more than a high salary. For instance, highly respected individuals can open doors to other senior leadership roles in an organization. They can typically receive autonomy, freedom, and professional growth and development opportunities.
#2: Cybersecurity Manager – $149,032 per year
Cybersecurity Manager has been named Connecticut's second highest-paying tech job with an annual salary of $149,032. As a Cybersecurity Manager, your primary responsibility would be ensuring the security of an organization's computer systems and networks.
As part of this role, you would be responsible for protecting the sensitive data within an organization, such as financial records and customer details, from unwarranted access or theft. Also, this role would entail developing and implementing security policies and procedures, training employees on best practices related to data safety within their organizations, and providing training on best practices for keeping sensitive information secure.
As a Cybersecurity Manager, you will collaborate with IT professionals, including network administrators and software developers to identify potential security risks and devise plans to mitigate them. Additionally, as part of your duties, you would monitor systems within an organization for any suspicious activities or security breaches while responding as necessary.
To succeed in this role, you would require a comprehensive knowledge of cybersecurity principles and practices and experience managing security systems and teams. Furthermore, you must keep abreast of emerging threats and trends within cybersecurity while being agile enough to adjust quickly when circumstances change.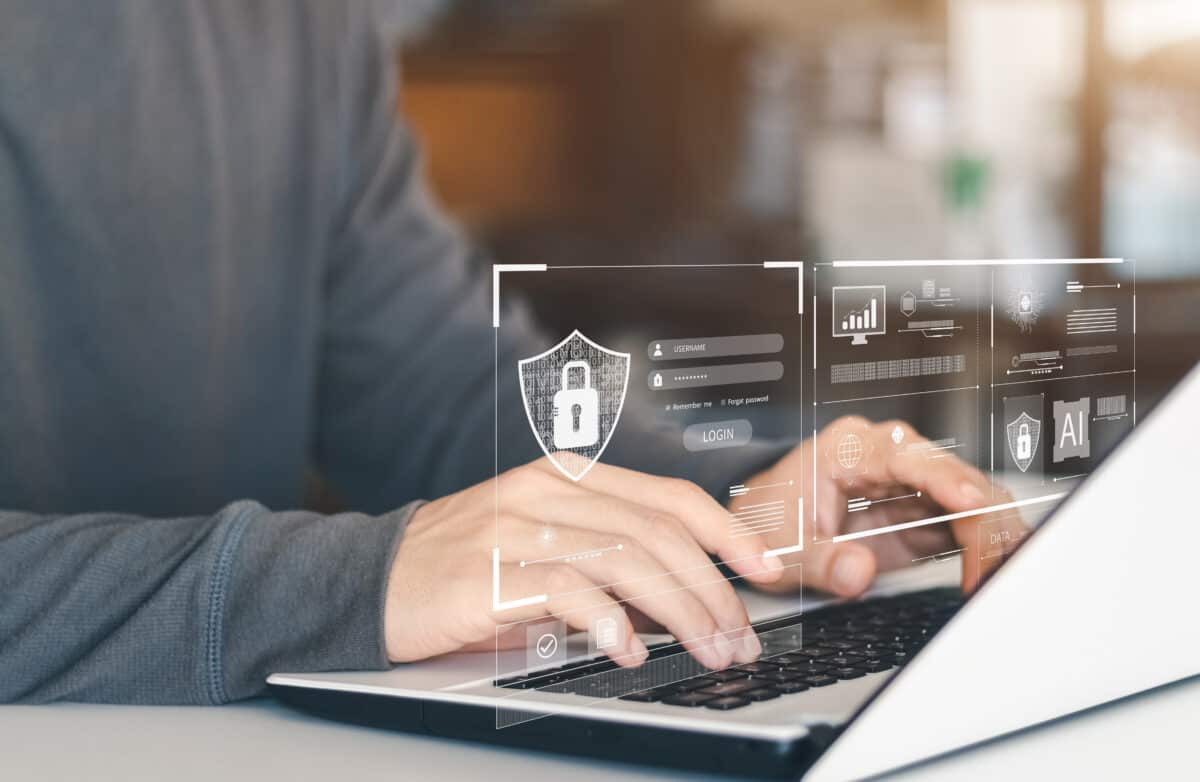 #3: Software Engineering Manager – $136,601 per year
Software Engineering Manager is one of Connecticut's highest-paying tech jobs, with an annual salary of $136,601. This role involves overseeing and leading a team of software engineers to complete projects on schedule, within budget and that meet quality standards.
As a Software Engineering Manager, your primary responsibilities will include overseeing all phases of software development. This involves planning and design through testing and deployment. Working closely with cross-functional teams consisting of product managers, designers, and engineers ensures all software projects align with business goals and objectives.
As well as managing projects, you will also be responsible for managing people. This involves recruiting, hiring, and onboarding new team members. It should be in conjunction with providing ongoing training and development programs. This helps each member have the skills they need for success. In addition, regular feedback and coaching should be offered so as to assist team members in meeting their professional goals and excelling within your company.
To be effective in this position, it's crucial that you possess both strong technical expertise as well as superior leadership and communication abilities. Furthermore, you will need to balance competing priorities while managing multiple projects simultaneously and prioritizing quality customer satisfaction.
#4: Data Scientist – $120,347 per year
Data Scientist is one of the highest-paying tech jobs in Connecticut, with an annual salary average of around $120,347. This position utilizes statistical and machine learning techniques to analyze large amounts of data and provide insight that helps organizations make data-driven decisions.
Data Scientists typically work for tech companies, financial institutions, or organizations dealing with large amounts of data. Your primary responsibilities include identifying and cleaning relevant data, and using statistical techniques to analyze it further before communicating findings to stakeholders in an easily understood format.
To be a successful Data Scientist, one must possess an in-depth background in data analysis, statistics, and computer science as well as proficiency with programming languages such as Python, R, and SQL. Furthermore, you should possess excellent problem-solving skills as well as be capable of sharing complex data insights with non-technical stakeholders.
Data Scientists are in high demand in Connecticut as more companies recognize the advantages of data-driven decision-making. This trend is expected to continue into the near future, creating more opportunities and higher salaries for Data Scientists.
#5: Full Stack Web Developer – $111,000 per year
Full Stack Web Developers are skilled professionals responsible for creating and upkeep both front-end and back-end components for web applications. As Connecticut's fifth best-paying tech job, Full Stack Web Developers typically earn an average annual salary of approximately $111,000.
Full Stack Web Developers are experts who possess both client-side and server-side programming expertise, using various programming languages like HTML, CSS, JavaScript, PHP, and Ruby, among others. In addition to programming services for an application, they specialize in designing user interfaces, creating APIs, and seamlessly integrating web services.
Full Stack Web Developers require excellent problem-solving abilities, attention to detail, and communication abilities, as well as being able to collaborate across teams while meeting tight deadlines efficiently.
To become a Full Stack Web Developer, one needs a degree in computer science or a related field and experience working with both front-end and back-end technologies. They must be proficient with programming languages like JavaScript, Python, and PHP, and familiarity with web frameworks like React, Angular, and Vue is also beneficial.
Full Stack Web Developers rank fifth as Connecticut's highest-paying tech jobs and can expect a lucrative salary package, including benefits such as health insurance, 401(k) plans, and paid vacation time. They may even have the option to work remotely or flexibly.
#6: Information Security Manager – $110,000 per year
Information Security Manager is Connecticut's sixth highest-paying tech job with an annual salary of $110,000. This position oversees and protects an organization's information systems and data.
The Information Security Manager is responsible for creating and implementing policies and procedures that safeguard an organization's information assets from potential cyber-attacks, data breaches, and other forms of unauthorized access. They work closely with other IT team members to ensure all systems are secured and employees understand their information security responsibilities.
Information Security Managers oversee the security of information systems within their organization and comply with relevant regulations and standards, such as HIPAA, PCI-DSS, and ISO 27001. They work closely with auditors and compliance specialists to ensure their obligations are being fulfilled.
To be effective as an Information Security Manager, one must possess an in-depth knowledge of information security principles and practices and have experience with security technologies like firewalls, intrusion detection systems, and Security Information and Event Management (SIEM) tools. They must also possess strong leadership and communication abilities as they will be responsible for leading a team of security professionals within an organization and cooperating with various departments across it.
#7: Mobile Applications Developer – $105,000 per year
As one of Connecticut's highest-paying tech jobs, Mobile Applications Developers typically earn an annual average salary of $105,000. Their duties involve designing and developing apps for various mobile platforms like iOS and Android.
Mobile Applications Developers are accountable for designing user-friendly interfaces while assuring their apps' performance, scalability, and security. In collaboration with designers and other developers, they ensure that these meet both users' needs as well as company goals.
Becoming a Mobile Applications Developer typically requires a Bachelor's degree in computer science or a related field and experience in software development and mobile application design. Furthermore, strong programming skills in languages like Java, Swift, or C++ are a necessity for success in this job.
As more and more people rely on mobile devices for information access and task completion, demand for Mobile Applications Developers has surged significantly, increasing job opportunities and salaries for these professionals.
Mobile Applications Developers typically enjoy high salaries, flexible work schedules, and the option to work remotely from their own offices. Plus, some may receive bonuses for meeting project deadlines or creating successful applications.
#8: Database Administrator – $96,000 per year
Database Administrator is one of the highest-paying jobs in Connecticut's tech industry, and it should come as no surprise that it's a highly sought-after job. A Database Administrator's primary duty will be managing and maintaining an organization's databases.
At an average salary of $96,000 annually, this role is essential in ensuring databases are optimized for performance, security, and reliability. A Database Administrator is responsible for designing, implementing, and maintaining the databases that power an organization's critical systems and applications.
Database administrators are in great demand across industries such as healthcare, finance, and e-commerce. Their responsibility includes organizing data so it is accessible yet secure; in turn, this role requires strong skills in database design, administration, and management as well as knowledge of various database technologies.
Database Administrators must possess independence and teamwork skills to excel in this role. Again, they should possess outstanding communication abilities to liaison with IT professionals, stakeholders, and end-users. Additionally, a Database Administrator should be capable of identifying database issues quickly while optimizing performance through regular maintenance and upgrades.
Final Thoughts
Connecticut is an exciting state for technology, offering individuals of various skill sets and backgrounds opportunities in this fast-moving field. Connecticut boasts eight top-paying tech jobs that provide competitive salaries and benefits and challenging work with cutting-edge innovations.
As technology evolves and transforms how we live and work, skilled professionals in this industry will only become more sought-after. This makes now an exciting time for anyone hoping to pursue a career in Connecticut's tech sector!
The image featured at the top of this post is ©Sean Pavone/Shutterstock.com.