Mesa, Arizona, is an adventurer's paradise and a haven for retirees due to its warm climate and endless trails. But it's also a fairly large city near Phoenix that offers plenty of work opportunities. The city offers quite some good internet options for those seeking high-speed internet connectivity. If you're looking for a new ISP, here are the best internet providers in Mesa, AZ.
Cox Communications
One of the top ISPs, Cox Communications, offers high-speed internet, home security, and home phone solutions. They are also widely available in Arizona, including the Mesa area, serving more than 250,000 homes.
While they offer high-speed and even fiber-optic internet (up to 1,000Mbps), they don't work well in rural areas. This ISP leverages existing cable lines and offers faster internet speeds and more bandwidth than a typical digital subscriber line (DSL). So, if you aren't in city limits, you may want to choose a different provider.
Cox Internet also has a data cap and charges $10 whenever you exceed the 50 GB limit, up to a maximum of $100. The less expensive plans might not provide enough bandwidth for work, gaming, and streaming if your household has multiple internet users. Cox does make it easy to see reminders about reaching your data cap; all you have to do is download the app.
| Package | Download Speed | Data Cap | Price |
| --- | --- | --- | --- |
| Internet Essential 100 | 100 Mbps | 1.25 TB | $49.99/month |
| Internet Ultimate 500 | 500 Mbps | 1.25 TB | $79.99/month |
| Gigablast | 1,000 Mbps | – | $99.99/month |
Century Link
With over 49 million users nationwide, CenturyLink is one of the biggest internet service providers. They provide digital subscriber line (DSL) service in 36 states at speeds up to 100 Mbps with unlimited data and are available even in rural areas.
Unlike other providers, CenturyLink doesn't demand lengthy commitments. Contracts are month-to-month, and you can cancel service at any time. However, you will need to rent a modem, which is non-negotiable and pay an extra $15 a month on top of the service.
The company also has a 'Price for Life' rate, which means that when customers sign up for internet service, they have a Price for Life rate, which will remain the same for the duration of that contract until they cancel.
Spending $50 for 100 Mbps might sound like a great deal, but the 100 Mbps service is not guaranteed. CenturyLink only offers the area's fastest internet, which can be as low as 15 Mbps.
| Package | Download Speed | Price |
| --- | --- | --- |
| Simply Unlimited Internet | 100 Mbps | $50/month |
| CenturyLink Fiber Internet 200 Mbps | 200 Mbps | $30/month |
| CenturyLink Fiber Gigabit | 940 Mbps | $70/month |
Viasat
Viasat is a solid option for customers in distant and rural areas, not just Mesa, thanks to its wide coverage. With costs ranging from $39.99 to $149.99, you can get data limits of 40 GB to 150 GB and download speeds ranging from 12 Mbps to 100 Mbps. Viasat may not be the best service if you need high speeds for HD streams or remote work. However, it more than suffices for surfing the web or basic tasks like emailing. So if you need a more intensive internet service, you'll want to look elsewhere.
You also have to lease the satellite equipment from Viasat to get your internet set up. You can pay $299 upfront to cover the lease for life or $9.99/monthly. Plus, you don't own the equipment, so if you decide to stop using Viasat, you must return it.
| Package | Download Speed | Data Cap | Price |
| --- | --- | --- | --- |
| Choice 25 | 25 Mbps | 40 GB | $49.99/month |
| Choice 30 | 30 Mbps | 60 GB | $69.99/month |
| Choice 40 | 40 Mbps | 100 GB | $99.99/month |
| Choice 50 | 50 Mbps | 150 GB | $149.99/month |
HughesNet
Hughesnet satellite can be a pretty decent internet choice if you reside in a remote place and have a clear view of the southern sky. But if you're a remote employee or need lightning-speed internet, you'll need to look elsewhere, as their download speeds are 25 Mbps.
One good thing with Hughesnet is that it offers various pricing options to suit different users. But they do require a 24-month commitment. Renting or purchasing their modem can be quite expensive, costing $15/month (to lease) or $450 (to purchase).
On the plus side, Hughesnet offers free 50 GB of bandwidth to subscribers every day from 2 a.m. to 8 a.m. during off-peak hours. They also provide a video data saver that, by reducing streaming quality to DVD grade or 480p display resolution, enables users to view three times as many videos with the same data.
While there is no hard data cap, download rates rapidly decrease from 25 Mbps to 1-3 Mbps once you exhaust your monthly allocation. But you can buy more data and enjoy the previous speed if you don't want to wait until the next billing cycle.
| Package | Download Speed | Data Cap | Price |
| --- | --- | --- | --- |
| 15 GB | 25 Mbps | 15 GB | $64.99/month |
| 30 GB | 25 Mbps | 30 GB | $74.99/month |
| Fusion 50 GB | 25 Mbps | 50 GB | $99.99/month |
| Fusion 100 GB | 25 Mbps | 100 GB | $174.99/month |
T-Mobile Home Internet
If you're already a T-Mobile customer, you'll be happy to know they also offer internet. T-Mobile prioritizes suburban and rural areas and is one of the great internet providers in Mesa. Some customers live outside cities where satellite or DSL is the only connection. This ISP charges $50 per month and has speeds ranging from 33 to 182Mbps. Although they aren't the fastest internet provider, T-Mobile is one of the cheaper options.
The best part about T-mobile internet? There are no data caps on plans, no equipment fees, and you don't need to sign contracts to start using their internet.
| Package | Download Speed | Price |
| --- | --- | --- |
| Home Internet | 115 Mbps | $50/month |
Verizon 5G Home Internet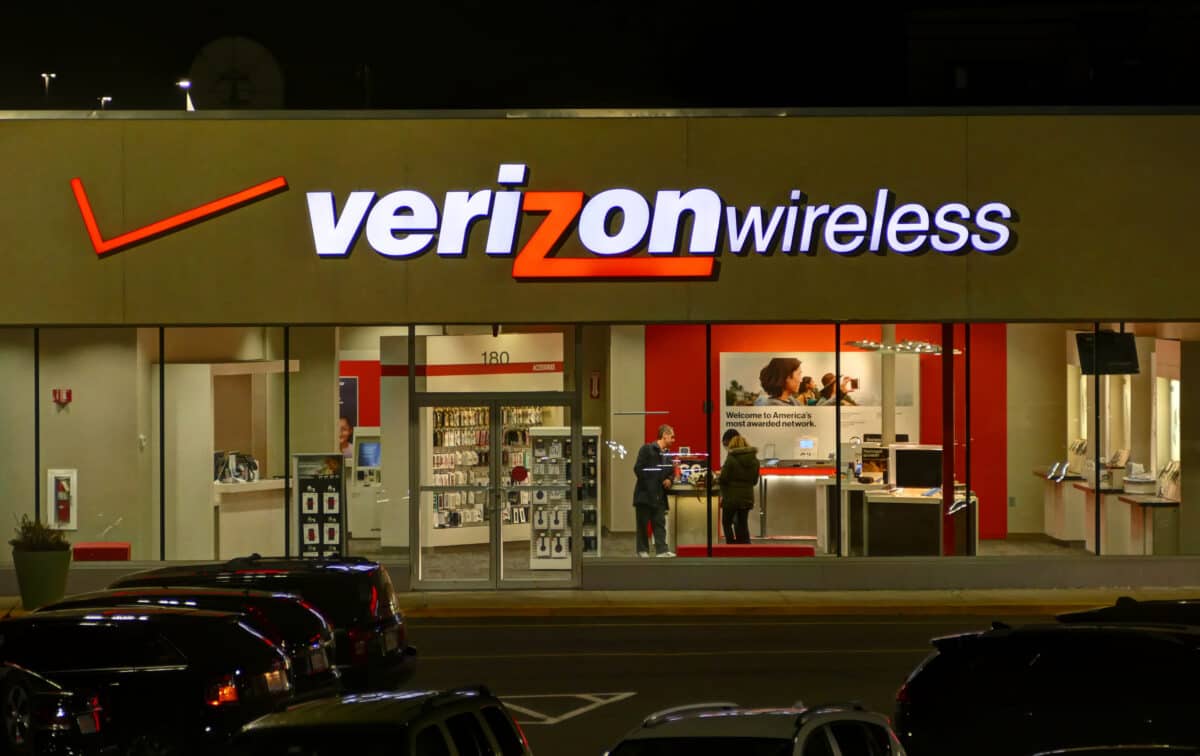 Verizon provides DSL, fixed-mobile broadband, and fiber optic to their clients nationwide, depending on their locations. The main drawback of Verizon's internet services is that its Fios service (fiber) is only available to some customers. However, its 5G Home Internet service is accessible in almost 900 locations.
Verizon doesn't demand any contracts to use its internet service. Although connections are somewhat slower if not using Fios, the company also provides LTE-based residential internet services. The 5G speeds average around 300 Mbps, and LTE service offers download speeds of 25 to 50 Mbps. The quickest option is Fios, with speeds ranging from 300 Mbps to 1 gigabit per second (Gbps).
When you sign up as a Verizon customer, you'll enjoy better internet access than any satellite internet service.
| Package | Download Speed | Price |
| --- | --- | --- |
| 5G Home | 300 Mbps | $25/month with a mobile plan, $50/month stand-alone |
| 5G Home Plus | 1,000 Mbps | $35/month with a mobile plan, $70/month stand-alone |
EarthLink
Founded in 1994, EarthLink provided home internet connection to almost five million consumers, reaching 78% of all households in 48 states. Depending on your location, you can access rates of up to 1 Gbps, but speeds could be significantly slower in areas without fiber connections.
In Mesa, you can choose 25 Mbps, 100 Mbps, or 500 Mbps plans for slower (and more affordable) broadband connections. For its satellite internet service, EarthLink does not impose data restrictions. So if you like to stream or work from home, these lower data caps would not suit you.
Earthlink plans typically include a one-year contract with a $200 early termination charge. You'll also have to pay a $13 monthly equipment rental fee and a $40–$80 one-time installation charge.
| Package | Download Speed | Price |
| --- | --- | --- |
| 50GB | 25Mbps to 100Mbps | $64.95/month |
| 75GB | 25Mbps to 100Mbps | $79.95/month |
| 100GB | 25Mbps to 100Mbps | $99.95/month |
| 150GB | 25Mbps to 100Mbps | $149.95/month |
MediaCom
Serving 7.7 million customers, Mediacom offers various home internet services, including DSL and fiber across the Midwest, Gulf Coast, California, and Arizona. It's one of the best internet providers in Mesa, offering download speeds up to 1,000Mbps (1Gbps). Mediacom's fast internet is great for high-resolution video conferences or online gaming. However, some areas only get up to 100Mbps, so keep that in mind.
MediaCom only has four plans. Expect a price hike after the first year and another after 24 months. Another con is that each plan has data limits.
While you'll get a staggering 6,000GB (6 terabytes) of data each month with the gigabit plan, the cap is reduced to 2,000GB (3TB) with the Internet 600 plan. And the lower you go, the lower the cap. For example, you only get 200GB of data on the 100Mbps plan. Plus, you'll pay $10 for each 50GB block of data used over the cap.
Luckily, Mediacom does not require you to sign a contract. And while a DOCSIS 3.0 modem is necessary to establish a home internet connection, you can lease one for just $13 a month.
| Package | Download Speed | Data Cap | Price |
| --- | --- | --- | --- |
| Internet 100 | 100 Mbps | 200 GB | $29.99/month |
| Internet 300 | 300 Mbps | 2 TB | $49.99/month |
| Internet 600 | 600 Mbps | 3 TB | $59.99/month |
| Internet 1 Gig | 1,000 Mbps | 6 TB | $69.99/month |
Up Next:
The image featured at the top of this post is ©ANDRANIK HAKOBYAN/Shutterstock.com.