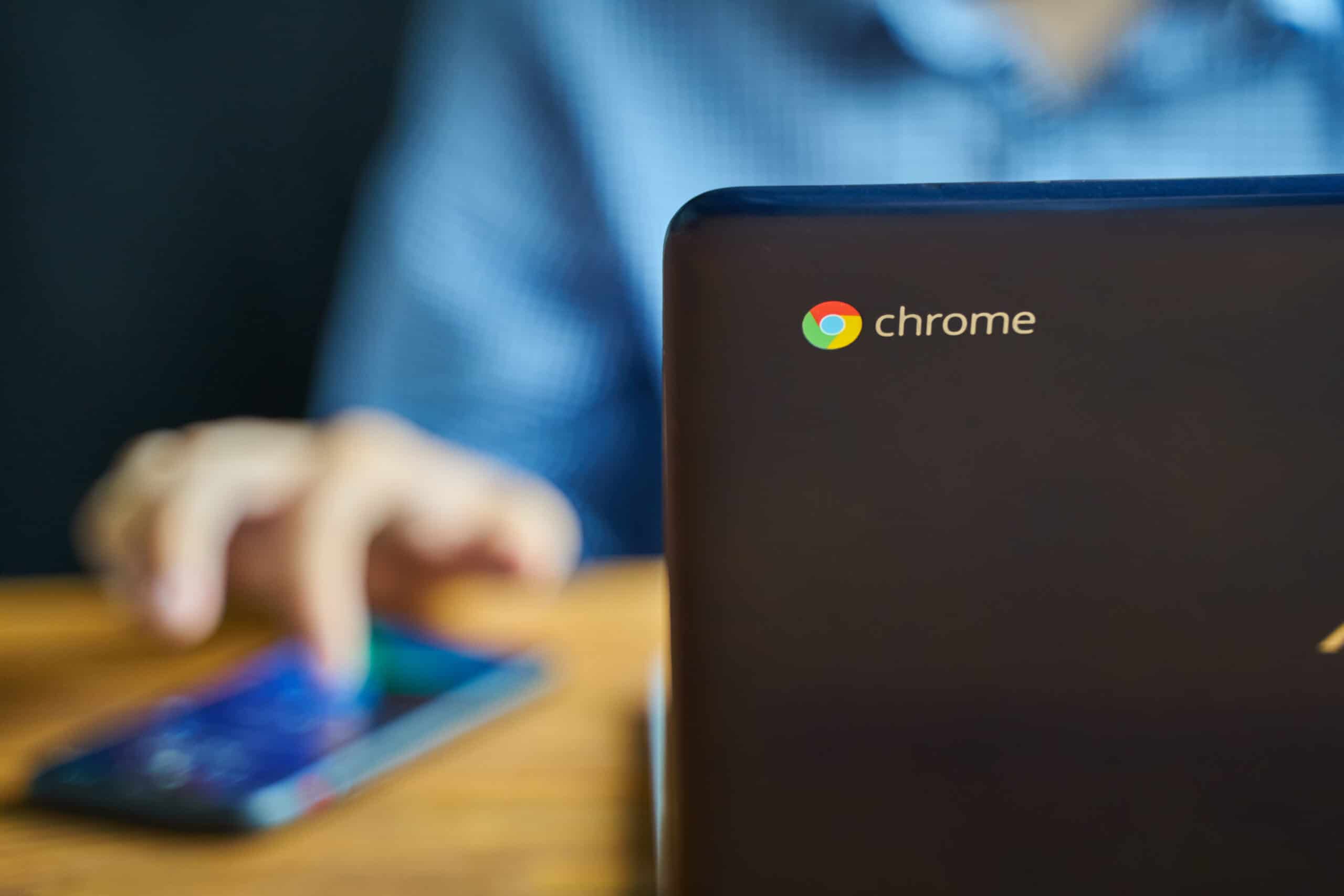 When buying a Chromebook, there's a good chance that many buyers will never purchase one with gaming in mind. Unsurprisingly, in many cases, there is little recognition that your Chromebook is capable of much more than you may think, even if it often needs an internet connection to do its best work. It's true that Chromebooks and, more specifically, ChromeOS, often perform best as a dedicated browsing or school laptop but where there is a will, there is a way. 
In today's computing world, thanks to support for Android apps, gaming is a real possibility on a Chromebook. More importantly, recent Chromebooks will even find beta support for the Steam store and, with that, a vast addition of available gaming content — with the right hardware, of course. 
Let's take a look at the 8 best games available for your Chromebook today: 
Best Overall: Roblox
Best Racing: Asphalt 9: Legends
Best RPG: Stardew Valley
Best Multiplayer: Among Us
Best Sandbox: Minecraft
Best Retro: Doom 
Best Touchscreen: Alto's Odyssey
Best Fighting Game: Injustice 2
Best Overall: Roblox
Few games have captured the world's attention in the last few years as well as Roblox.
Supported by more than 500 million downloads on Android alone, Roblox continues to be one of the most popular games supported by its unique and immersive experiences. Best known as a title that is primarily led by user-generated content, there is just an outlandish amount of things you can do within this game to keep you occupied for hours. Whether it's role-playing, fighting, sports, obstacle courses, simulators, or anything in between, you'll find something within the Roblox world that you can play. 
Essentially, if you can think of a game idea, you can build it, that is if someone else hasn't beaten you to it. Everything is interactive in the game including other players as well as the environment itself, which is yet another reason for Roblox's popularity. 
Available in the Play Store, Roblox is free to download and play, though the in-game currency is known as Robux and is available as separate in-app purchases. These in-app purchases come in handy as you can customize your avatar with more kinds of gear than you can imagine including a variety of hats, faces, hair, and more. 
Best Racing: Asphalt 9: Legends
Like Roblox, Asphalt 9: Legends is an easy install on Chromebooks thanks to its availability through the Play Store.
One of the most popular racing games on mobile, enabling support for ChromeOS was a natural evolution to help introduce Asphalt 9: Legends to a new audience. Something of an arcade racer, you have the ability to drive more than 150 of the world's most popular and best-recognized automobiles. You can customize each car by giving it a new coat of paint, new rims, and wheels, or add different modifications to the car itself to help heighten Asphalt 9: Legend's replay value. 
Gameplay itself takes place across a career mode where you drive through 60 different seasons, which total up to more than 900 different events. New events are added frequently and the developers constantly take part in limited-time events so there is always something new to see if you are coming back to the game after not having played for a while. 
Gameplay can use either the keyboard and mouse as well as a controller, which is just one of the many reasons why this game deserves a spot on every Chromebook. 
Best RPG: Stardew Valley
When it comes to RPG gaming, few games are as well-known and popular as Stardew Valley.
Developed by a single person, Stardew Valley has sold more than 20 million copies worldwide across mobile, consoles, and PC. With more than one million downloads on Android, Stardew Valley is an easy install across dozens of Chromebook models and provides more than 50 hours of gameplay. New content has been added over time which has only helped increase the length of play. 
Essentially the story of a city dweller who inherits a farm from a family member, your move to the countryside has you learning how to plant, farm, raise and breed animals, grow crops, and find yourself a part of a whole new community of characters. You'll even look to start a family of your own by selecting from one of 12 potential partners in the game. Rest assured that as soon as you start this game, you should be prepared to fire up your Chromebook at all hours of the day to check on your farm and your character. 
Stardew Valley is the perfect Chromebook game for both relaxation and immersive gaming. 
Best Multiplayer: Among Us
Another major multiplayer hit over the past few years, Among Us is a game that is partially about teamwork and all about deception.
As you enter a match with anywhere between 4-15 players, you and your crewmates on a spaceship will need to determine who is presenting as the impostor and then vote them off the ship. The goal is to get the impostor off the ship as fast as possible in order to prevent sabotage or the killing of crewmates which can help the impostor win the game over regular players. 
In order to keep repairing your spaceship, or more specifically, the escape vehicle, you need to continue evading suspicion. The impostor will attempt to make sure that someone else is suspected of any damage or killing so you need to keep your eyes wide open while playing. 
Optimized for Chromebooks, you can easily download Among Us from the Play Store and engage in one of the fastest-paced multiplayer games around. Released in 2018, Among Us shot to viral fame over the past few years thanks to its ability to play multiple games during quick online sessions. 
Best Sandbox: Minecraft
After years of workarounds and buggy gameplay, the non-educational edition of Minecraft is finally available as a fully compatible game on the ChromeOS platform as of March 15, 2023.
The ultimate sandbox game, Minecraft has long been the decisive game for building up a world in any way you can imagine. Do you want to build the world's biggest castle or recreate the Empire State Building in painstaking detail? You can do all of this and more within the Minecraft sandbox environment. The only true limitation is that of your imagination as you can enter Creative Mode and utilize unlimited resources to never stop building. 
Alternatively, enter Survival Mode and use a host of weapons and armor to fend off attacks from any foe who approaches. Make sure you quickly build a shelter and get the lay of the land so you know exactly where to retreat and the best possible position for a home base. Of course, you can skip both Creative and Survival Modes and instead focus on just playing with friends. There is just something magical about building something together with a small group of friends, especially when you have unlimited resources to do so. 
Available to download for free, there are small in-app purchases up to $6.99 available. 
Best Retro: Doom 
One of the best first-person shooter titles of all time, Doom needs little introduction to fans of retro gaming.
For $4.99, you receive a well-optimized title from the Play Store that is easy to run on Chromebooks both new and old. Originally released in the early 1990s, this is the title that helped make sure the first-person shooter genre is the massively popular style of gameplay you know today. Essentially a reproduction of the PC classic, there is just so much fun to be had here in all of its original gory detail. 
This fun includes not only the original Doom game but also its popular expansion pack with Thy Flesh Consumed. You can also dive into some community-made levels as well as skip the use of a mouse and keyboard in favor of a controller or vice-versa. Gameplay is noted as being best played by anyone 17 and above due to the graphic albeit cartoony violent nature of the game, but it's just so much fun, it might be worth introducing to your kids a little early. 
Of course, when you are done with the first Doom, Doom II plays just as well with an additional 20 community-based levels on top of the original gameplay of the sequel. 
Best Touchscreen: Alto's Odyssey
With so many touchscreen Chromebook models available, it's only right that a game best played by using a touchscreen makes this list.
Alto's Odyssey is already a hugely popular hit with more than 10 million downloads on the Play Store, and for all the right reasons. Available for gameplay on both new and older Chromebooks, it's touchscreen Chromebook models that really get to take full advantage of Alto's Odyssey unique gameplay as you set off to explore a desert landscape. In a sandboard game (think snowboarding on sand), you can jump and flip over an endless amount of canyons, temples, and dunes, or launch yourself off a hot air balloon and keep your gameplay streak alive and well. 
Altogether, there are 180 different goals to accomplish and you can play as either Alto or as one of six friends, each of whom adds a little something different with their own unique abilities. 
Where Alto's Odyssey really excels is on touchscreen Chromebooks. This is especially true if you have a 2-in-1 that you can lay flat but, either way, using the touchscreen on a Chromebook provides the most precise jump timing you can find with this title. 
Best Fighting Game: Injustice 2
For years, the thought of playing any fighting game, never mind a popular console hit on a Chromebook, would have been anything but reality. Turns out that Injustice 2 is not only a smash console hit for fans of both DC heroes and the fighting game genre, but it also plays really well on many Chromebook models. 
While this isn't quite a direct port from the console, the Android version available from the Play Store plays fantastically using Chrome emulation. It's important to know that there is no keyboard support so it's a controller or touchscreen only for this one. If that isn't a dealbreaker, you're well on your way to finding yourself fighting Superman as Batman or taking down Green Lantern as Wonder Woman. 
As you can go one versus one or you can go three on three in the ultimate battle, upgrading your characters is just as engaging as unleashing epic combinations to put down The Flash once and for all. There are hours and hours of gameplay available and you can enjoy every minute of it on your Chromebook through solo gameplay, with friends, or players from around the world. 
What to Know Before Playing Games on a Chromebook
The biggest and most important thing to know about playing games on a Chromebook is whether or not they will be compatible with your Chromebook model. For the most part, recent Chromebooks that hit the market in the last three or four years should be compatible with most Android apps, including games. Of course, like a regular PC, the more powerful the Chromebook processor, the more likely you are to get better frame rates and stability during gameplay, which leads to a more engaging experience overall. 
It's also important to know that some of the games on this list either require a touchscreen or are best played on one. ChromeOS software version 105 and above have made available a game overlay that doubles as a touchscreen by using keyboard controls, which is a great workaround when your Chromebook model does not have a genuine touchscreen. 
Last but not least is to remember that not all games available in the Google Play Store will be available for running on a Chromebook. So long as you go in knowing that not every game will work, or work perfectly, you should be ready to start trying all of the best games on this list. 
Using Chromebook for Gaming: What it's Like
Realistically, using a Chromebook for gaming is not unlike using any other computer for gaming — it's more about how you get the games than anything else. Whereas most gaming computers will use something like the Steam or Epic store to download game titles, most games for Chromebook are running as Android apps. 
In practice, these games can work really well and, in some cases, hitting 60 frames per second isn't unreasonable. Every game listed here is optimized for running on a Chromebook and so they look and feel as if they are native games. While this isn't true for every Chromebook game, it makes using a Chromebook for offline content such a rich experience.
The Play Store is full of thousands and thousands of great games and as many of them are available for download on a Chromebook, it adds to the reasons to buy a Chromebook overall.