When it comes to electric vehicles, the number of options available today as opposed to five years ago is significantly improved. Almost every major car manufacturer now has at least one electric model and that is good news for the future of the EV industry. As many car companies, like Kia, promote the idea of going all-in on electric in the next decade, it's become easier to help convince buyers to look at an EV purchase who might have otherwise been skeptical a few years prior.
As features like AWD become more common on electric vehicles, buyers who might have otherwise been skeptical no longer have a reason to hold out. Traction can very often mean the difference between how well you can handle more difficult road conditions like snow, ice, or rain. For a lot of the United States, and the world, these conditions are present for many months of the year and they become a big consideration as part of any future vehicle purchases.
Electric vehicle manufacturers have heard this demand and moved quickly to introduce this across their lineup. Let's take a look at the eight best AWD electric vehicles available today.
Best Overall: Kia EV6
Best Runner Up: Hyundai Ioniq 5
Best Efficiency: Tesla Model 3
Best Pickup: Rivian R1T
Best Crossover: Tesla Model Y
Best Luxury: Mercedes EQS
Best Performance Car: Porsche Taycan 4 Cross Turismo
Best Technology: Lucid Air
Best Overall: Kia EV6
From the moment you start exploring the Kia EV6, you are reminded that this is not the Kia of old. Today, Kia is an energetic, dare you call them, youthful car brand that is full of zoom and that is showing across their lineup. The EV6, in particular, offers a fun-to-drive electric vehicle experience that fits well into the budget of many buyers while still offering a great range.
The entry-level AWD variant, the Wind trim level, starts at $52,600 MSRP with AWD and introduces a 77.4kWh battery with 320 horsepower. There is enough range available to power the Kia EV6 to more than 282 miles on a single charge. Kia has also ensured that recharging is a staple of their lineup which means on a DC fast charger, you can juice up from 10-80% in 18 minutes.
Along with the promising range, Kia has also upgraded the interior for a more minimalistic style with dual 12.3-inch displays that control just about every aspect of the car. Add in one of the best EV warranties around with up to 10 years or 100,000 miles for the battery and it's easy to see why the Kia EV6 is so popular.
Best Runner Up: Hyundai Ioniq 5
It's hard to talk about the Kia EV6 without the Hyundai Ioniq 5 as the two cars are so similar. In fact, if any EV buyer were unable to get the Kia EV6, going with the Hyundai Ioniq 5 would almost be like selecting the same car, albeit with a different body style. Getting into the Hyundai Ioniq 5 with AWD requires the SE trim level, a step up from the base trim, and comes with a starting price of $45,500 MSRP.
For the price, you get a similar 320 horsepower engine as the Kia EV6 but the range drops slightly to 266 miles with the AWD variant. This is likely because of a slightly smaller battery at 74kWh but battery recharging time remains almost the exact same. Going from 10-80% on a DC fast charger is done in 18 minutes while a Level 2 charger at home requires under 7 hours.
The Hyundai Ioniq 5 offers almost the same types of safety, convenience, and infotainment packages as the Kia EV6 including the same excellent dual 12.3-inch displays.
Best Efficiency: Tesla Model 3
When it comes to efficiency, Tesla has been at the forefront of the EV industry showing what's possible as far as range, technology, and the future. The Tesla Model 3 is not only one of the most practical EVs on the road as far as daily driving goes, but it's also one of the most efficient AWD models around. In its Dual Motor All-Wheel Drive edition, which starts at a $53,990 MSRP (as of April 2023), buyers can expect to get something really fun to drive.
Along with small upgrades like larger wheels and different paint colors, the Tesla Model 3 also stands out with its Enhanced Autopilot or Full Self-Driving capabilities. With these extras that cost $6,000 and $15,000, respectively, the Tesla Model 3 is helping the brand lead the way into a future where the driver is only in a car for emergency purposes.
Regardless of when self-driving becomes a reality, the AWD Tesla Model 3 now offers 315 miles of range on a single charge. This is on top of a 162 mph top speed and 0-60 in 3.1 seconds.
Best Pickup: Rivian R1T
Like Tesla, Rivian is trying to upend the EV industry by showing what is possible with a car that doesn't follow the same roadmap that manufacturers have been using for decades. Even as pickup trucks have come a long way from a few decades ago, Rivian and its R1T model have rocketed the idea of what a pickup is well into the future. Whether it's the combination of an almost complete touchscreen experience, the fancy wood accents, room for up to three child seats, or up to 11,000 pounds of towing capacity.
What's most notable about the Rivian R1T experience is that you can choose from one of three different models available with AWD. Dual-Motor AWD, Enhanced Dual Motor AWD, or Quad-Motor AWD trims are available with as much as 835 horsepower and a 0-60 time as fast as 3.0 seconds.
As far as range, the Rivian R1T can go as far as 314 miles on the Quad-Motor or 267 miles on the Dual-Motor. You can also purchase an additional Max Pack battery and extend your available range closer to 400 miles on a single charge.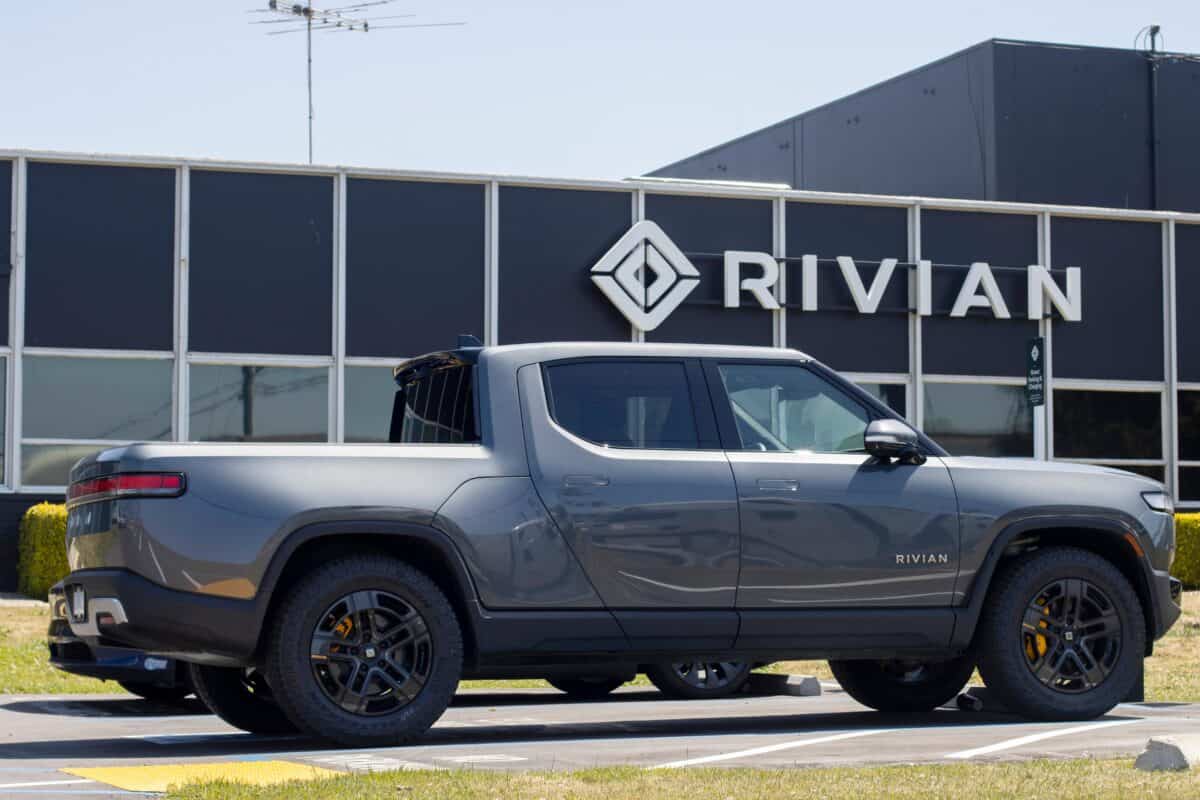 Best Crossover: Tesla Model Y
Like the Tesla Model 3, the Tesla Model Y has helped set up a new standard for electric vehicles and their range. Specifically, the Tesla Model Y has set the bar for what future crossover SUVs should strive to attain as far as range, features, self-driving, and more. The current variant of the Tesla Model Y not only enables some of the best range in its class but is also one of the quickest as well.
Starting at $54,990 MSRP, the Tesla Model Y Long Range AWD adds 330 miles of range with a top speed of 135mph and a 0-60 time of 4.8 seconds. You can jump to the $58,990 price tag of the Tesla Model Y Performance, also available only in AWD with 303 miles of range, a top speed of 155 mph and a 3.5 second 0-60 time.
The Tesla Model Y has already proven itself to be a fantastically capable and safe car as well as one of the hottest-selling EVs on the market today.
Best Luxury: Mercedes EQS
Few car manufacturers do luxury and have the luxury connotation as Mercedes Benz, and that has carried through to its Mercedes EQS sedan.
Beginning with the second trim level up, the EQS 450 4Matic sedan, the Mercedes EQS is available as a fully variable 4Matic AWD vehicle and it's full of luxury. From the moment you enter the vehicle, you are captured by the triple assortments of a 12.3-inch, 17.7-inch, and another 12.3-inch display which makes for some of the best infotainment experiences around.
The luxury level of technology continues as the Mercedes EQS learns your face and fingerprint and will then anticipate things like the temperature you would like in the vehicle. As luxurious as the interior is and as refined as the technology Mercedes can deliver, the EQS only really comes together if it can deliver on the range.
Thankfully, it does as the EQS 450 4Matic delivers upward of 340 miles on a single charge though doing so will set you back an MSRP of $107,400.
Best Performance Car: Porsche Taycan 4 Cross Turismo
The jury is still out on when exactly you will see large quantities of electric sports cars on the road, but for now, Porsche is helping lead the way with its Taycan model.
Something of a hatchback built like a performance car, the Porsche Taycan 4 Cross Turismo is an electric car with all of the power you need to get moving in the morning. Backed by 469 horsepower and a 4.8 second 0-60 time, you can pick up the Cross Turismo starting at $101,900 MSRP.
According to Porsche, the 2023 Cross Turismo should get right around 235 miles of range, which is an increase of 20 miles in total over last year. This is not out of the competitive area for a car with this level of performance and it's likely that similar sports cars will hover around the same range, especially when factoring in AWD.
For the price, you get a futuristic Porsche design, the outstanding standard-feeling Porsche cockpit, along with a multitude of displays controlling nearly every function of the vehicle, all through digital touch.
Best Technology: Lucid Air
The Lucid Air is one of those cars that, as you see it on the road, you immediately turn to look at it because it's that different from anything else on the road.
Its body looks oversized (it isn't) even as the overall style looks both futuristic and nostalgic and it offers three different models with AWD capability.
The Lucid Air Pure starts with an MSRP of $87,400 and, when you add AWD, you get a massive amount of range at 410 miles on a single charge. Even more notable is that it offers a 3.8 second 0-60 time thanks to the up to 480 horsepower the Air Pure is putting out.
You can also jump to the $107,400 Air Touring or $138,000 Air Grand Touring offering 425 miles and 516 miles of range, respectively, both with AWD standard. Rest assured that the Lucid Air series is a car that will not only wow family and friends but it will keep you moving longer than just about every other EV available for purchase.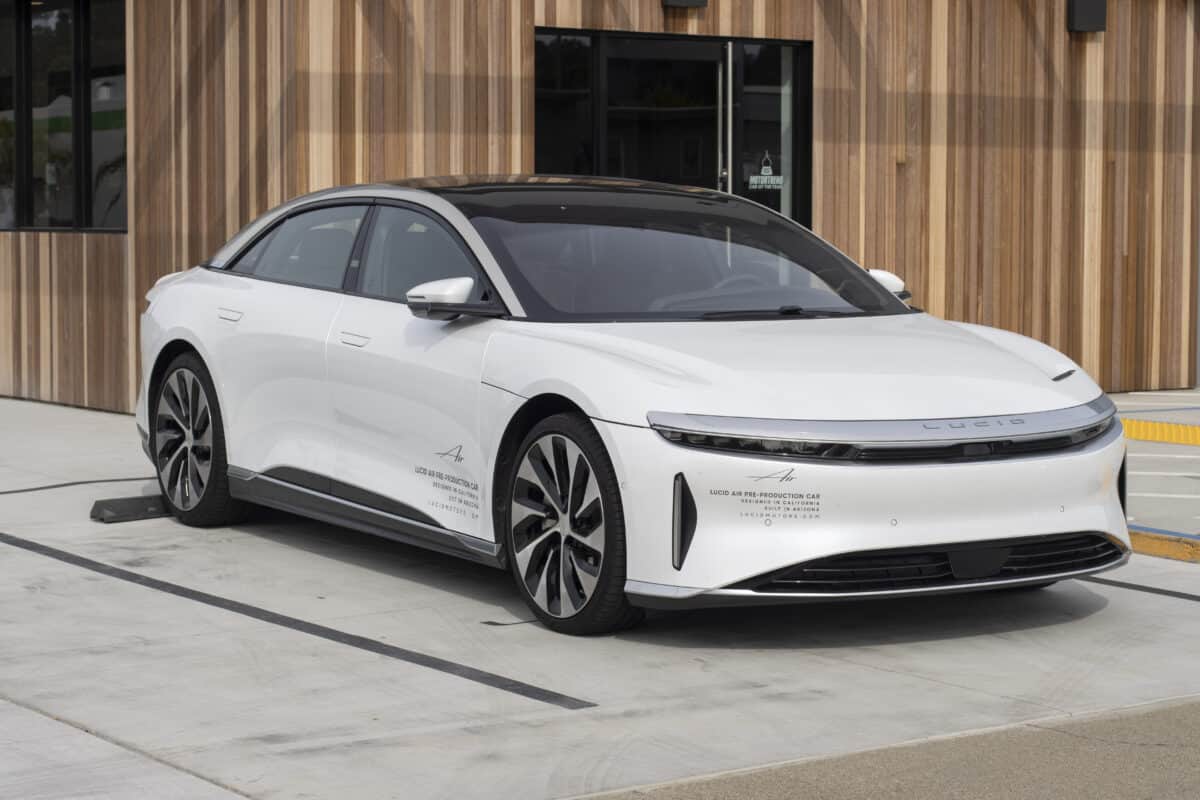 What to Know Before Buying an AWD Electric Vehicle
Before you make any EV purchase, you need to make sure it's right for you. In this regard, are you ready to install a Level 2 charger in your garage or are you ready to plan a road trip around having to stop and charge periodically? Are you also okay with different maintenance considerations over time? If you can answer yes to all of these questions, you already know part of what you must know before buying an EV, with or without AWD.
A more serious consideration is that many EV manufacturers gauge their range estimates on longer-lasting RWD options. It's important to know, especially on paper, many electric vehicle companies look to highlight the best possible range, and that is with RWD. What remains important is that AWD will get a better overall drive, especially in less-than-great conditions like rain, snow, ice, etc. Any other considerations like available cargo space, infotainment features, or safety highlights are all going to be the same regardless of whether you buy an RWD or AWD electric vehicle.
Using an AWD Electric Vehicle: What It's Like
Whenever you use any electric vehicle, there is a certain level of peace every time you pass by a gas station. At the same time, lines at Supercharger, Electrify America, and EVgo stations have been getting longer and longer. The reality is that you have to plan road trips in a much more exact way than you would with a gas car. This is a major consideration for anyone looking to buy an EV.
If you are just running around town, the range isn't likely to be as much of a concern as it is for someone who frequently drives to visit family in another state. Also worth considering is that maintenance on an EV is different from a gas engine overall as you no longer need to worry about frequent oil changes. If you can stick to charging up at home most of the time, purchasing an EV might be exactly what you need to finally leave the gas engine behind forever.
Breaking EV News
June 8, 2023 — General Motors' (GM) CEO Mary Barra and Tesla CEO Elon Musk announced on Twitter Spaces that GM EVs will be able to charge at 12,000 Tesla Superchargers using an adaptor at the start of 2024. Ford made a similar announcement on May 25, 2023. And, starting in 2025, both manufacturer's vehicles will feature Tesla's North American Charging Standard connector.
According to Barra, this decision "…could help move the industry toward a single North American charging standard."
Up Next
The image featured at the top of this post is ©Es sarawuth/Shutterstock.com.