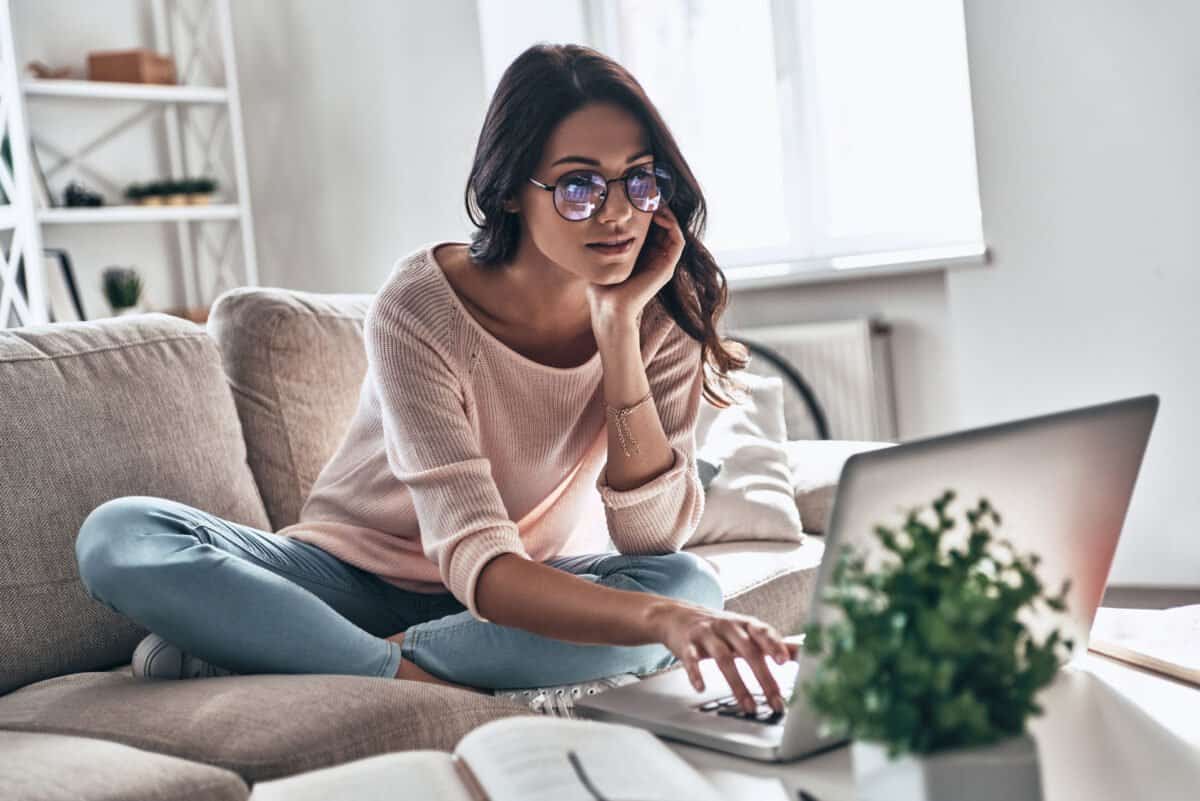 Gaming headsets are plentiful in today's market. Your choice comes down to what you want and the price point you're willing to pay. However, not all headsets are created equally. Every piece of technology has flaws and compromises, so it helps to know what you're getting into before spending the money.
HyperX is a fairly new entrant in the gaming audio market. The HyperX series of headsets has been a welcome sight for gamers looking for affordable and durable headsets. One of their latest, the HyperX Cloud Core, launched to great fanfare, but it's not faultless. Let's look at some issues surrounding the device before you purchase it.
HyperX Cloud Core Overview
The HyperX Cloud Core is a budget gaming headset compatible with all major consoles and computers. It uses a 3.5mm stereo jack for delivering audio and microphone input. For PC users, you can expect a splitter to use it with your computer more effectively. Despite being a gaming headset, it costs $69.99 and emulates some aspects of DTS-X.
Specs
| | |
| --- | --- |
| | HyperX Cloud Core |
| Height | 3.2 inches |
| Length | 7.1 inches |
| Width | 5.5 inches |
| Weight | 0.69 pounds |
| Active Noise Cancellation | No |
| Microphone Style | Detachable Boom |
| Microphone Noise Cancellation | Yes |
| Connectivity | Stereo 3.5mm jack, USB adapter |
| Console Specific Functions | None |
No Active Noise Cancellation
While the HyperX Cloud Core does have noise cancellation on board, it doesn't help isolate the game audio from your surroundings. For some reason, HyperX only has made it so that frequencies higher than 1kHz are attenuated. So, the sounds in your surroundings will likely overpower the headset's sound. This is especially pronounced with people speaking in other rooms, listening to music, or doing daily activities.
Against other products in a similar price range, HyperX Cloud Core scored far lower for actual noise cancellation. It has been a relatively constant complaint, which is a shame considering the sound quality is quite nice.
Not Quite Portable
There is no getting around the bulkiness of the HyperX Cloud Core. Many wireless or wired headsets will fold up for easy storage or allow you to swivel the ear cups to stash them somewhere. That isn't a consideration here; it is a large headset. The cups themselves don't swivel. The headband doesn't fold, so these are meant to stay in your gaming area and less for out and about.
If you're looking for an all-in-one solution for gaming, music enjoyment, and everything else in between, this isn't the headset for you.
Build Quality and Stability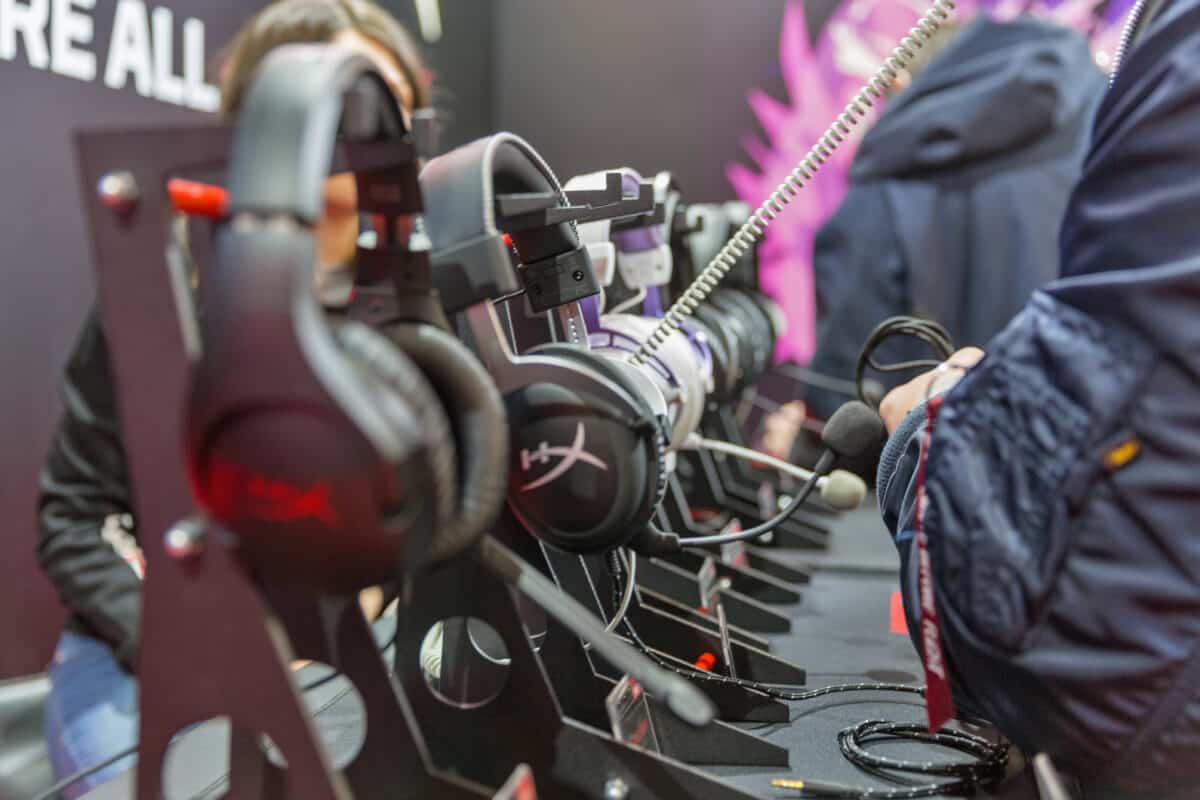 HyperX Cloud Core is made from pretty solid materials. The leatherette on the ear cups is comfortable for prolonged sessions. Lightweight aluminum makes up the headband and connects the ear cups to the rest of the frame. Where the headset falters is it's not stable enough on your head.
Another downside is the material of the ear cups, beyond their leatherette covering. Despite the higher-grade frame materials, the ear cups are made of cheaper plastic. This can introduce noise and make it unpleasant to adjust. Other headsets are made of similar materials but might not suffer from such issues. The headset also tends to move around too much when engaging in physical activity.
Frequency Response Stability
Generally, when purchasing a pair of headphones, you want accurate frequency reproduction. Gaming and consumer headsets generally will hype up the bass and higher frequencies. The HyperX Cloud Core is no different in this regard. The bass frequencies from the headset are significant, and you'll enjoy all kinds of music, especially if it's very bass-heavy. The high-end frequencies suffer quite a bit, however.
Testing didn't reveal if this was an issue with the earcups of the drivers. With so much attention given to the noise cancellation past 1kHz, it doesn't make much sense to have such subpar attention paid to the higher frequencies. The actual implementation of the DTS-X headphone spatialization is middling as well. The HyperX Cloud Core doesn't present a wide soundstage, even with the 7.1 surround option selected on the USB adapter. As such, you might be better off leaving these in stereo and seeking an external EQ to make adjustments.
Average Microphone Quality
You aren't going to get a broadcast-level microphone with a gaming headset. The one provided by HyperX with the Cloud Core headset is passable. However, it is very much tuned toward the higher end of the audio spectrum. This means your voice will not have much low-end, which can sound like you're communicating to your team with a smartphone on speaker mode.
While passable, given the price point, it is not a selling point for the device. So, it is more of a nice addition.
Inaccurate Volume Controls
Gaming headsets typically have some means to control the actual volume of both the audio playback and microphone output. The HyperX Cloud Core is no different in this regard, but it seems some corners were cut in its implementation. You'll get volume adjustments on both parts of the device, but it doesn't reflect the changes you make accurately. Instead, you might struggle to get a good volume as you have to adjust in four increments. As such, you'll need to make adjustments through your gaming console or the Windows volume mixer to get the appropriate volume.
Lesser Performance on Consoles
The HyperX Cloud Core is honestly not a great headset for console gamers. There is a stereo jack, which will easily connect to both PlayStation and Xbox controllers alike. However, more gaming headsets are leaning towards USB adapters, which give access to the specialized functions of a gaming console. The included USB adapter cannot access the higher-level functions of any console, however. As such, this headset is more of a budget-friendly option for Windows gamers.
You could certainly get some form of external controller adapter for the device itself. Still, you're spending more money on a solution to make the HyperX Cloud Core passable rather than just investing in a headset more tailored for console gaming. As such, if you're a console gamer, we find it hard to recommend this headset.
Closing Thoughts
The HyperX Cloud Core punches well above its weight in many regards and even outshines some headsets in its price range. While it has shortcomings, it is still an excellent headset for general gaming.
It is an excellent choice if you're not an audiophile or on a tight budget. You'll get better quality sound from the HyperX Cloud Core than you might get with a pair of cheap headphones. The sound quality is decent overall, although the surround spatialization is more of a gimmick than a selling point. However, you could do much worse than what HyperX is charging for the Cloud Core. As with any purchase, check out comparable models in the same price range before pulling the trigger on the Cloud Core.