Key Points
To save money when hiring a solar company in Illinois, take advantage of tax incentives and rebates, compare companies, and ask for a discount.
Solar panels can be worth it in Illinois due to programs like the Federal Solar Tax Credit, Illinois Shines, Illinois Solar for All, net metering, and solar property tax exemption.
Consider the credibility and certifications, warranties, reviews, and cost before hiring a solar company.
Many companies provide a 25-year warranty such as Sun Badger Solar, ADT Solar, and Blue Raven.
Did you know that Illinois is a fantastic state to have a solar system in, even with the crazy weather patterns, snow, and tornado chances? Here are the best solar companies in Illinois, plus how you can get your system for significantly less.
StraightUp Solar
Based in St. Louis, Straight Up Solar is a solar company that provides solar services to consumers in both Illinois and Missouri. Even though they're a fairly new and small company, they offer some of the best battery storage and panel options, such as Tesla Powerwall and Generac. These high-tech options are great if you want your solar system to last 20+ years.
The company also offers both 10 years of equipment protection and a power production protection warranty. This means they will come out and fix the equipment and guarantee their own work. Although this is a little below the industry average, reviews have stated that the company has a quick turnaround on warranty claims.
The business has also earned B Corp certification. This is a hard-to-get certification and takes quite a bit of time, so it demonstrates their social and environmental principles and morals.
Sun Badger Solar
Sun Badger Solar is an excellent local business that serves the entire state of Illinois. Although it was only established in 2018, the team's technicians themselves have years of experience (we're talking 15+ years each). Additionally, they all have certification from the North American Board of Certified Energy Practitioners (also known as NABCEP), which certifies their skillset.
In addition, Sun Badger offers great warranty protection which includes a 25-year labor and equipment warranty. Some customer reviews suggest that the company also responds quickly to warranty claims. They don't accept PPAs or leases, however.
Blue Raven
In order to guarantee savings and dependability for its clients, Blue Raven Solar offers great perks. First, they offer a 25-year guarantee and a two-year productivity warranty with each solar system. In the event that your system doesn't produce as much energy as predicted, the company will upgrade it for free.
You can also choose to pay for your system in full upfront or use the BluePower+ loan. But keep in mind that Blue Raven doesn't provide lease or PPA options. Solar energy will be provided at no cost for 18 months to those who pick the BluePower+ loan. Once payments start, your monthly bill and interest rate won't change.
Also, you can also receive $250 if you refer a new customer to them. That's a fairly large bonus.
Palmetto Solar
Tech-savvy people will love Palmetto Solar. This is due to the company's supplementary coverage package for solar owners that also includes system monitoring. You can monitor your system and view your predicted energy savings with their new smartphone app.
The company provides solar financing or upfront purchases. It does not provide power purchase agreements (PPAs) or solar leases. So you'll have to own your system or get a loan. But, the panels come with a 25-year output warranty.
Palmetto offers a monthly subscription protection plan with discounts on pest control, solar system troubleshooting, and cleaning and maintenance of your solar panels.
GRNE Solar
GRNE Solar has robust product warranties, has exceptional workmanship, and is a local Illinois company.
The company offers equipment guarantees with terms of 25 to 30 years. This is fantastic since in Illinois there is frequent rain, thunderstorms, and tornado activity which can cause damage to your roof and solar panels.
The technicians are qualified and are also NABCEP-certified. Many have experience in pitched roofs, ballasted arrays, ground-mounted panels, and more, which is great for many homeowners.
SunPower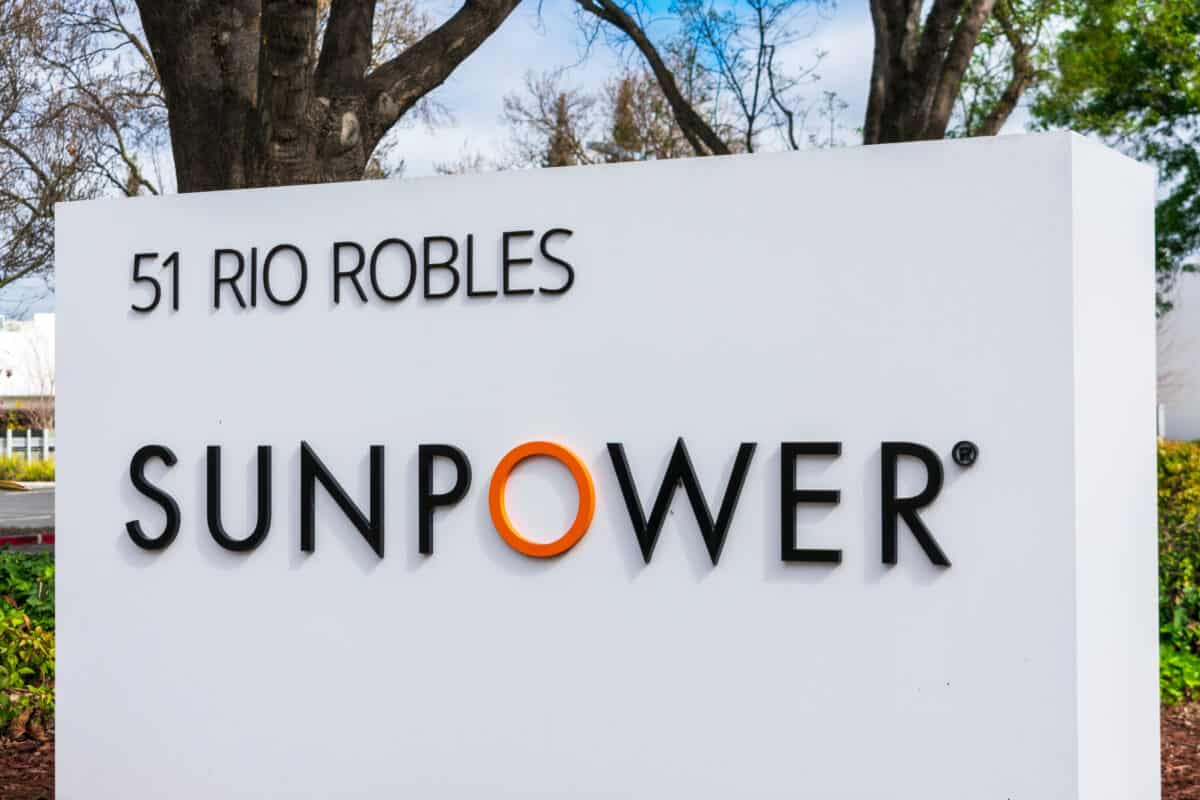 SunPower carries high-quality panels and excellent warranties, making it one of the best solar installer companies.
You'll get 25 years of coverage for your equipment, the panel efficiency, and the workmanship. This is far above and beyond the industry standard in Illinois, which is usually only 10 years.
SunPower also makes some of the most efficient solar panels in the industry in-house. They tend to have more expensive products than other brands, but they choose highly efficient ones, so you may end up needing fewer panels overall, which means saving money too.
ADT Solar
ADT Solar is a fantastic choice for Illinois households. It offers a 25-year warranty that covers the panels' performance as well as the labor and hardware.
Silfab and Tesla are two of the greatest solar panel brands offered by ADT Solar. But keep in mind that solar roofs are not included. Given that Illinois has slightly less sunlight than the national average, all of the brands on the market ought to be sufficiently energy-efficient to reduce energy costs.
Since ADT contracts with licensed installers for its installations, the firm has a wide service area and can serve all citizens of Illinois.
How to Save Money When Hiring a Solar Company in Illinois
Is it possible to save money outside of choosing the cheapest option when hiring a solar company? Yes! Here are three ways to save.
Tax Incentives & Rebates
We've listed many different incentives and rebates below. So don't forget to take advantage of them if you plan on installing a solar system in Illinois.
Compare Companies
You should always get multiple quotes and compare them based on costs, what they offer, and warranties, among other things. This will help you understand the costs and benefits of each system before you go with a specific company.
Ask For A Discount
It never hurts to ask for a discount, especially with an expensive product. While the company may say no, asking could equal some great savings for you.
What to Consider Before Hiring a Company
What do you need to know before hiring a solar installer? Let's talk about it.
Credibility and Certifications
No matter which company you go with, they should be completely insured, licensed (if the state requires licensure), and bonded. And along with that, there are other certifications that companies can have to boost their qualifications.
For example, if a company has NABCEP-certified technicians or holds a membership with the Solar Energy Industries Association (SEIA), they are more likely to be well-versed and reliable with solar systems.
Warranties
Because of the harsh weather in Illinois, warranty protection is a must-have, mainly because storms and snow can damage a system at any time. Any solar company you choose should have a comprehensive and protracted warranty, especially for equipment.
Along with workmanship warranties, which aid in ensuring the installer's technicians are competent, performance warranties are great too.
Reviews
To determine how satisfied the majority of customers of each company are, you'll want to look into different reviews, both online and in person. Google and the BBB are two credible sites that you can start with (look at the reviews on Google), but don't be afraid to ask friends and family members too!
Cost
While cost shouldn't be the only way you decide on an installer, it may play a huge role in which company you go with, and that's okay. We understand that money is important. Plus, not everyone has $25k+ to spend on a system that may or may not work out, especially in a northern state. But while the most affordable option isn't always the best, sometimes the most expensive option isn't the best either. Always look at other factors and add them all up.
Are Solar Panels Worth it in Illinois?
So, are solar panels worth it in Illinois? They can be! Especially due to all of the programs you can take advantage of to save money. Let's talk about them.
The Federal Solar Tax Credit
The Residential Clean Energy Credit offers a 30% rebate if you purchase and install a new and eligible solar system between 2022 and 2033. Since the credit is nonrefundable, the amount you actually receive from it won't be greater than whatever tax you owe. However, if you have extra unused credits, you can use them to lower your tax liability on future tax returns.
Remember that as long as you install a qualified system, you should be eligible to claim the annual credit every single year until 2033.
Illinois Shines
There isn't a solar panel tax credit in Illinois, but there are state-managed incentives to encourage solar energy production.
Illinois offers a program called Solar Renewable Energy Credits (SREC) or "Illinois Shines". And with every 1,000 kilowatt-hours that homeowners' solar panels produce, they are given one credit. You can reduce your electric bill costs by selling these credits back to your power company, depending on who you use. However, keep in mind that credit costs can and do change.
Illinois Solar for All
Homeowners, charity organizations, and public buildings with lower incomes can install solar panels with no upfront costs with this state incentive. In order to be eligible for these solar systems and pay a lower price, you'll need to apply and sign up with an ILSFA Approved Vendor. So be sure to ask companies about this vendor certification before choosing one!
Net Metering
The excess energy produced by your new solar system that you don't consume should be able to go toward your electric bill. These kilowatts are called utility credits. Your local power provider is required by law to credit you as a solar system owner for any and all surplus electricity you produce for the grid.
Solar Property Tax Exemption
This property tax exemption keeps your tax payment from rising when installing solar panels in your home. However, you must fill this paperwork out when purchasing your system or it won't be covered. The company you choose should be able to help.
The Best Solar Companies in Illinois To Save You Money Wrap Up
Illinois is making great strides to be eco-friendly and offer an alternative to high electricity prices. And with these best solar companies in Illinois, you're bound to save money on your monthly bill!
The image featured at the top of this post is ©Millenius/Shutterstock.com.