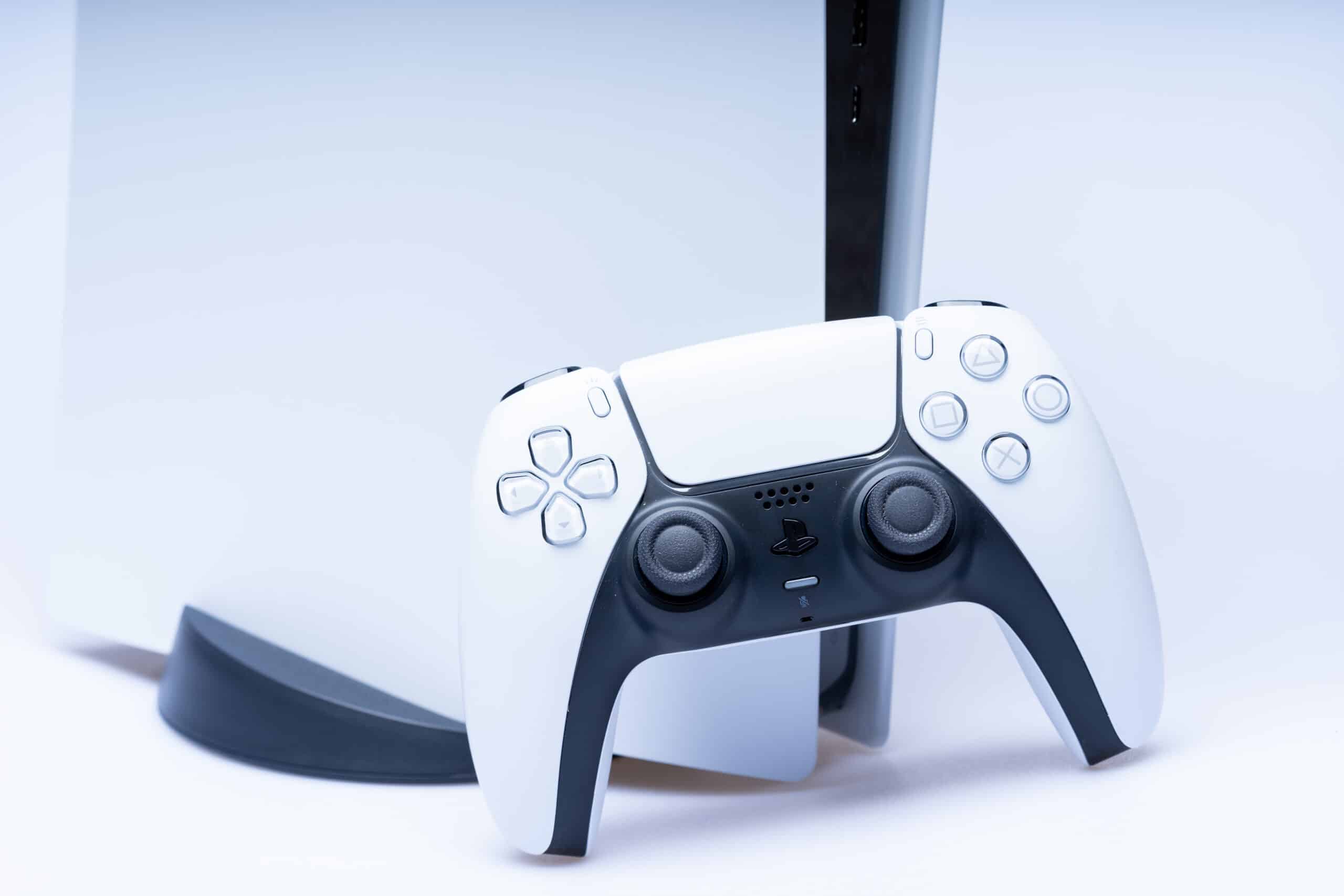 Sandbox games are a great way to relax and unwind. They are typically open-world, have variety in gameplay, and offer plenty of freedom. There is something simple and relaxing about running around and exploring your surroundings.
While sandbox games have been around for decades, the last few years have seen impressive changes that make these games even better than ever before. If you're looking for some suggestions for some of the best PlayStation 5 sandbox games out there today, look no further than our list! Let's jump in.
Best Adventure Game: Minecraft
Best Simulation Game: Cities: Skylines
Best Action Game: Grand Theft Auto V
Best Survival Game: No Man's Sky
Best Single-Player Game: Subnautica: Below Zero
Best Racing Game: Riders Republic
Best Strategy Game: Crusader Kings 3
Best Adventure Game: Minecraft
We earn a commission if you make a purchase, at no additional cost to you.
Genre: Adventure
Game Mode: Single/Multiplayer
Developer: Mojang Studios
Released: November 18th, 2011
Since its first release in 2011, Minecraft has been one of the best-selling games, with about 140 million users and 235+ million copies sold. This sandbox game doesn't have any mission or goal; you are free to collect resources and create whatever you want. 
However, the PlayStation port features a trophies system. This game doesn't have a PS5 version, but PS5 has backward compatibility that allows playing PS4 games. Minecraft performs amazingly on the PS5 platform, featuring a 1080p resolution at 60 FPS with no HDR support. All these features affect the gaming experience.
Check out Minecraft on Amazon here.
Best Simulation Game: Cities: Skylines
Genre: City-building, construction
Game Mode: Single-layer
Developer: Colossal Order
Released: August 15th, 2017
Cities: Skyline is a city-building, construction, and management simulation video game and is among the best video games for PS5 on the gaming market. The game was first published on PS4 in 2017, but playing it on PS5 is a different playing experience due to its backward compatibility features.
As a player, you will manage everything related to urban planning, including controlling zoning, public transportation, public services, and more. You will also manage other important social elements like employment, budgeting, health, and pollution problems. At the beginning of the game, you will manage a small city and then improve and expand it by adding new facilities. 
Skyline is perfect for players looking for management games. It will help you improve construction ideas, management skills, and creativity.
Grand Theft Auto V - PlayStation 5
STUNNING VISUALS — Enhanced levels of fidelity and performance with new graphics modes featuring up to 4K resolution, up to 60 frames per second, HDR options, ray tracing, improved texture quality,...
FASTER LOADING — Quicker access to the action as the world of Los Santos and Blaine County load in faster than ever before
ADAPTIVE TRIGGERS AND HAPTIC FEEDBACK — Feel every moment through the DualSense controller, from directional damage to weather effects, rough road surfaces to explosions, and more
TEMPEST 3D AUDIO — Hear the sounds of the world with pinpoint precision: the throttle of a stolen supercar, the rattle of neighboring gunfire, the roar of a helicopter overhead, and more
We earn a commission if you make a purchase, at no additional cost to you.
Genre: Action-adventure
Game Mode: Single-player/Multiplayer
Developer: Rockstar North
Released: September 17th, 2013
Grand Theft Auto V is an action-adventure sandbox game and part of the GTA series.
The events occur in San Andreas, a fictional area in Southern California. The game has three main characters that have to undertake numerous dangerous heists to survive in a terrible city against the most ruthless criminals. 
Playing GTA on PS5 is a completely huge different experience compared to PS4. PS5 offers stunning visuals, 4K resolution, HDR options, better texture qualities, high performance, and many other advantages. One of the best features you will love is absolutely the faster loading.
Grand Theft Auto V must be your first choice if you love action while playing. This sandbox offers a great plot, characters, action, and many adventures. Playing this game on PS5 will give you another experience. 
Check out GTA V on Amazon right here.
No Man's Sky - PlayStation 5
Embark on an epic voyage, find your own destiny in this epic space adventure
Includes 6 years of updates
An entire universe to explore on the go in the palm of your hands
For the first time ever, PlayStation 5 physical edition as well as Nintendo Switch (physical & digital)
We earn a commission if you make a purchase, at no additional cost to you.
Genre: Action-adventure, Survival
Game Mode: Single-player/Multiplayer
Developer: Hello Games
Released: August 9th, 2016
No Man's Sky is an action survival game first released for PS4, and in 2020 Hello Games published the PS5 version of it. The gaming plot remains the same; however, many improvements and features have been added to the PS5 version. 
As a player, you will collect tools, mine resources, and travel around different star systems so you can survive. The game has some modes: regular, alternative, and creative mode. Like in Minecraft, the input is equivalent to the results you get. 
The game is full of action and adventure. When playing this game on PS5, you will love the graphics, colors, and everything in 4K HDR, as well as the high-speed performance. If you haven't tried it yet, what are you waiting for?
Check out No Man's Sky on Amazon here.
Subnautica: Below Zero - PlayStation 5
From the award-winning studio, Unknown Worlds Entertainment, presents the return to the world of 4546B with Subnautica Below Zero
Survival Is Key: Gather valuable materials, craft tools, manage your hunger and thirst, all while evading the dangerous wildlife that sees you as its next meal
The Mysteries Submerged on Planet 4546B: You came here in search of answers. You risked everything to get here and you will not leave until you have uncovered the truth
Exploration: Delve into unique aquatic and terrain biomes that will unlock not only materials, but the answers that you seek
Next Gen: Supports up to 4K in High Quality Mode & 60 FPS in Performance Mode. Improved texture fidelity & loading times
We earn a commission if you make a purchase, at no additional cost to you.
Genre: Action-adventure, Survival
Game Mode: Single-player
Developer: Unknown Worlds Entertainment
Released: May 14th, 2021
Subnautica: Below Zero is an action-adventure sandbox game ideal for the ones that love exploring the underwater world. The goal of this game is to survive by searching for resources. 
You will find numerous abandoned research stations and discover what has happened along the journey. The game is all set in an unexplored underwater environment. In this 35+ hour action-adventure game, you will have to manage everything from surviving to managing resources. 
If you enjoy survival, action, and the underwater world, then Subnautica: Below Zero is the ideal game for you. PS5 will make your gaming experience even more real, challenging, and beautiful. 
You can find Subnautica: Below Zero on Amazon here. 
Best Battle Royale
Riders Republic PlayStation 5 Standard Edition
Battle against over 50 players simultaneously in a massive multiplayer playground.
Compete in an all-out mass start race—collide, grind, and fight your way to the finish
Customize your character to show off your style to your friends or show up the competition.
Bike, ski, snowboard, or wingsuit through a seamless open world in Career mode or multiplayer events.
Go wild on the heights of iconic US national parks like Yosemite, Zion, and Bryce Canyon.
We earn a commission if you make a purchase, at no additional cost to you.
Genre: Sports, Racing
Game Mode: Single-player/Multiplayer
Developer: Ubisoft Annecy
Released: October 28th, 2021
Riders Republic is a racing sandbox game released by Ubisoft, and it is one of the best sports games for PS5.
This game features four sports, skiing, snowboarding, wingsuit flying, and biking. You can choose from this variety of sports and compete against other players.
This racing game doesn't require any motorbike or car. You are free to do what you want and try any available sport. As you progress, you will unlock new tools and events. For the PS5, about 64 players can compete at once and switch vehicles while driving. 
Riders Republic is a must-try racing game that offers a fantastic gaming experience with many thrilling challenges along the way.
Check out Riders Republic on Amazon here.
Crusader Kings 3: Console Edition - PlayStation 5
Lead a medieval dynasty through the generations, as history swirls around you
Rule a small realm or a major empire, encountering a dazzling number of characters with unique personalities and priorities in this award-winning strategy game from Paradox Interactive
Arrange marriages, champion the faith, and establish new empires in this modern classic - unlike any other strategy game you've ever played on console
Recruit men-at-arms' units and powerful knights to supplement your royal levies
Gather information for blackmailing purposes or call in favors whenever your plans need an extra bit of influence
We earn a commission if you make a purchase, at no additional cost to you.
Genre: Strategy
Game Mode: Single/Multiplayer
Developer: Paradox Development Studio
Released: May 25th, 2021
Crusader Kings 3 is a complex strategy sandbox game. In this game, you will build strategies to rule and expand your kingdom set in the Middle Ages.
You can customize your character and use the genetics system to pass on some of your characteristics to your descendants. Along the game, you will deal with many religious and cultural aspects.
One thing is sure; you will enjoy playing this game on your PS5 due to the consoles that made Crusader Kings 3 the fastest loading and the best beginner version of the series. That's why you should immediately add this sandbox game to your list. 
Check out Crusader Kings 3 on Amazon here.
Playing Games on a Playstation 5: What's It Like?
Playing on a PS5 is a truly unique gaming experience thanks to its amazing 4K and HDR gameplay, fast solid-state storage, and great controller. You will enjoy the graphics, the newly designed controller, and a bunch of titles from PS4 as well.
PS5 offers an amazing remote play experience without any latency, and it feels faster. The PS5 controller has better battery life, a user-friendly design, and faster charging. In a few words, the PS5 has improved many aspects of the PS4 problems, ensuring the best playing experience is delivered. 
Final Thoughts
Is that all? Of course not. We love so many other sandbox games, but these have to be amongst the best. Sandbox gaming is among the most popular genres, with hundreds of titles released yearly and many positive reviews. The PlayStation 5 is the first system to make sandboxes more immersive and incredible than ever before.