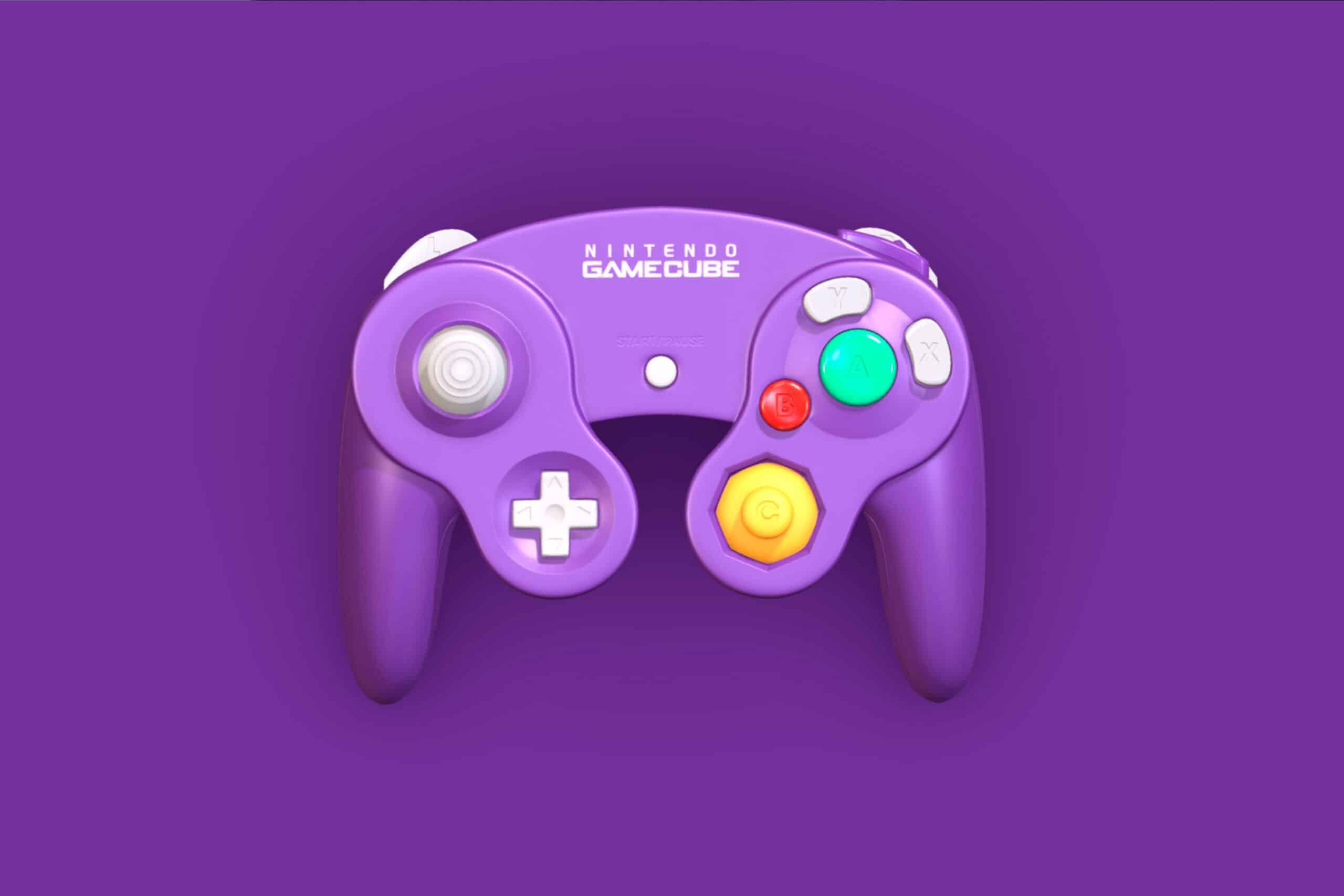 The Nintendo Gamecube was an underrated console for its time that had some great platformers. Coming off the major success of the Nintendo 64, the Gamecube was much more powerful but still weak compared to the Xbox and PlayStation. While the console couldn't handle some of the action-packed titles the more powerful consoles received, it had plenty of platformers.
Even though the Gamecube wasn't a powerhouse, it was able to deliver much better graphics than its predecessor. It also made much larger worlds possible, as well as the ability to change from fixed cameras to ones that tracked the player or were fully interactive. These new capabilities paved the way for some of the best 3D platformers ever made.
Super Mario Sunshine (Renewed)
This Certified Refurbished product is tested and certified to look and work like new. The refurbishing process includes functionality testing, basic cleaning, inspection, and repackaging. The product...
Play as Mario and use your water cannon to clean the graffiti and fight back against angry villagers
We earn a commission if you make a purchase, at no additional cost to you.
emSuper Mario Sunshine/em is the second 3D Mario platformer and the first on the Gamecube, and it's a major departure from traditional Mario games.
Because it doesn't follow the usual Mario formula, it received a lot of backlash. But, looking back, it has its moments, and more people should really give it a chance.
emSuper Mario Sunshine/em's graphics were a major step up from Super Mario 64. The Isle of Delfino looks great, and Mario himself looks fantastic. Part of the problem for many people is the game's story, which sees Mario getting arrested and forced to clean the island. Even stranger is Bowser Jr.'s claim that Peach is his mom.
If you get past the strange beginning and story elements, you are met with some solid-level designs. However, that brings up the next complaint about Sunshine: the backpack. Mario has a backpack he uses to clean up the island and also allows him to hover around. While emSuper Mario Sunshine/em may not be everyone's favorite 3D Mario game, it is still a blast to play.
Check it out on Amazon here.
Sonic Adventure DX Directors Cut (Renewed)
Over 30 massive levels
50 Missions
awesome bonus rounds
Over 60 unique missions, some for each character -- complete them all to unlock all kinds of wild game secrets
Round up and interact with the little creatures in the Chao Gardens to open up new levels & challenges
We earn a commission if you make a purchase, at no additional cost to you.
ememSonic Adventure/em/em is the first 3D Sonic game, originally launched on the Sega Dreamcast and was plagued with issues.
After the failure of the Dreamcast, emSonic Adventure/em received ports to other consoles, such as the Gamecube. This is how most people originally got to experience the game, and it provides a much better experience.
The Gamecube version features a number of changes from the original game released on Dreamcast. One of the biggest changes was to the graphics, and many scenes received slight alterations. However, the most important changes surrounded the game's playability. The ports of the original game fixed many of the problems that plagued the original game.
emSonic Adventure/em is a great game that lets you play multiple characters across some very well-detailed lands. A big difference from 2D Sonic games is that it is hard to convey speed in a larger 3D world. Sonic is not about exploring so much as fast action. The game has some really great moments of fun combined with a variety of gameplay elements.
You can find it on Amazon here.
SpongeBob SquarePants: The Battle for Bikini Bottom - GameCube
3 playable characters: SpongeBob SquarePants, Patrick Star or Sandy Cheeks - each with their own special moves and abilities
10 huge 3D environments to explore including bonus levels, hidden items and other secret rewards
Crazy maneuvers like "Tongue Boarding", "Underwear Bungee Jumping" and the "Lasso Copter" along with insane power-ups like the "Guided Cruise Bubble" and "Bubble Bowl"
We earn a commission if you make a purchase, at no additional cost to you.
Video games based on IP, such as movies and TV shows, are notoriously bad. But, once in a while, there is a shining gem that culminates in a fantastic experience. emSpongebob: Battle for Bikini Bottom/em is easily one of the best IP-based games ever made; regardless of whether you are a fan of the Spongebob TV show, it is a lot of fun.
Part of the love for the game is nostalgia, as many remember playing it as a child. Nostalgia aside, this is a great 3D Gamecube platformer with a wide variety of gameplay. One of the best aspects of the game is that you get to explore many of the locations of the show. Nearly all of the iconic places like Goo Lagoon and the Kelp Forest are all here.
Besides getting to play as Spongebob, you can also take control of Sandy and Patrick. Along the way, you get to help out people around town.
The main premise of the game is to collect golden spatulas, and when you have enough, you get to unlock new areas. Besides spatulas, you can also collect "shiny things" and other objects like Patrick's socks which can all be redeemed for other goods in the game.
Battle for Bikini Bottom on Amazon here!
Wario World | GameCube
Greedy Wario's priceless collection of gold & artifacts has been turned into monsters by a mysterious black jewel. Help Wario get his treasure back and get rid of the black gem so that it never...
Fun platform action as you jump, swing, solve puzzles and fight bosses in 12 great game levels
Classic gaming control combine with 3D action and graphics as you stomp enemies and throw them into oblivion
Features WarioWare Microgames samples that can be downloaded to your Game Boy Advance
We earn a commission if you make a purchase, at no additional cost to you.
emWario World/em was the first game in the Wario franchise to get released on a home console rather than a portable one.
Unlike its 2D sidescrolling predecessors, emWario World/em is a full 3D platformer, much like the 3D Mario games. The premise of the game is that one of Wario's previously found treasures is an evil spirit that turns his other treasures into monsters.
Wario's castle is then split into different worlds, which you must explore to find all the pieces. Much of the game consists of fighting enemies while searching for gems. There are also treasure pieces to find by puzzle solving and a number of other collectibles. emWario World/em also has a number of mini-games that are equally good.
emWario World/em is a good game that departs from the traditional platformer found in Nintendo games. The levels and landscapes look good, although some of the textures look flat and pixelated. The camera system is one problem with emWario World/em as the game uses a fixed camera like the newer 3D Mario games.
You can find it on Amazon here.
We earn a commission if you make a purchase, at no additional cost to you.
For the longest time, Pac-Man was only known as an arcade game. That is until 1999 when he received a 3D platforming title on the PlayStation 1. emPac-Man World 2/em serves as a sequel to the first game and is an all-around better game.
Right off the bat, you'll notice the graphics are infinitely better, and everything looks great.
The game starts with The Spooky taking over Pac-Village. Pac-Man then begins his quest to find the five golden fruit and save the village. The game employs a lot of common techniques and mechanisms from both the Sonic and Mario games. Pac-Man's abilities include butt-bouncing enemies and rev-rolling through the levels.
The game also has some mazes that harken back to the classic arcade game. In addition to exploring and collecting, there are some good boss battles that offer some variety. There is even an arcade that features some of the original Pac-Man games. While emPac-Man World 2/em is an overall good game, it has a really bad camera system that tends to get hung up.
Find it on Amazon here.
Donkey Kong Jungle Beat - Gamecube (Game)
Use the simple controls for a world of great game moves - jump around on elastic vines, ride animals, pound enemies with your fist and more
Interact with all sorts of enemies, obstacles and challenges with the bongos -- from soaring in a homemade parachute to bouncing off the walls like a pinball
Precise and intuitive context-sensitive controls, depending on the timing of your drumming
On-screen nudges players in the right direction
We earn a commission if you make a purchase, at no additional cost to you.
Donkey Kong is an extremely popular franchise, and its platformers really gained traction on the SNES. But, Donkey Kong greatly evolved from his arcade game days, and this is the next iteration of the beloved gorilla. What sets emDonkey Kong Jungle Beat/em apart from any other platforming game is its unique controller.
The game originally required the DK Bongos, which were literally a set of plastic bongos that had only two main buttons. (A later version was released on the Wii and used the Wiimote and Nunchuck.) Somehow emDonkey Kong Jungle Beat/em manages to deliver solid gameplay with only two buttons. The gameplay really shines since the bongos work excellently to punch with.
Movements are controlled are entirely controlled by tapping in the bongos, and tapping both even allows you to jump. It is a weird mental exercise that works surprisingly well. Instead of being a precise platformer, emJungle Beat/em relies on Donkey Kong to keep momentum to propel himself around the levels. On the surface, emJungle Beat/em is a sidescrolling platformer, but the graphics and gameplay make it great.
You can get it on Amazon here.
Mega Man Anniversary Collection - Gamecube
10 Mega Man games on one disk: Mega Man 1 through Mega Man 8
Two never before released in the US Mega Man arcade games: Mega Man the Power Battle and Mega Man 2 the Power Fighters
Additional content - Unlock hidden original artwork, producer interviews (GameCube only)
Over 30 original artwork selections.
We earn a commission if you make a purchase, at no additional cost to you.
Capcom released the emMega Man Anniversary Collection/em to celebrate the franchise's 15th year anniversary.
It is a great bundle of the original Mega Man games with little modification. That means these games are still insanely hard, and there is no saving. While new gamers will likely find these nearly unplayable, longtime fans of the series will feel right at home.
The collection includes the first eight games of the series. These are all of the 8-bit era games, as well as the first games from the 16-bit era. These later games even contain cutscenes that are cringeworthy but interesting to watch. The games still keep the 2D sidescrolling design with little change to the original source material.
If you love Gamecube platformers, then look no further than Mega Man. They all use a basic premise of beating levels and taking down bosses. Each part of the game is separated by what nemesis you choose to defeat. This allows you to play through the entire level without needing to save. What makes the game even more challenging is that you need to find the right weapon to take on certain enemies.
Play this super fun platformer from Amazon here.