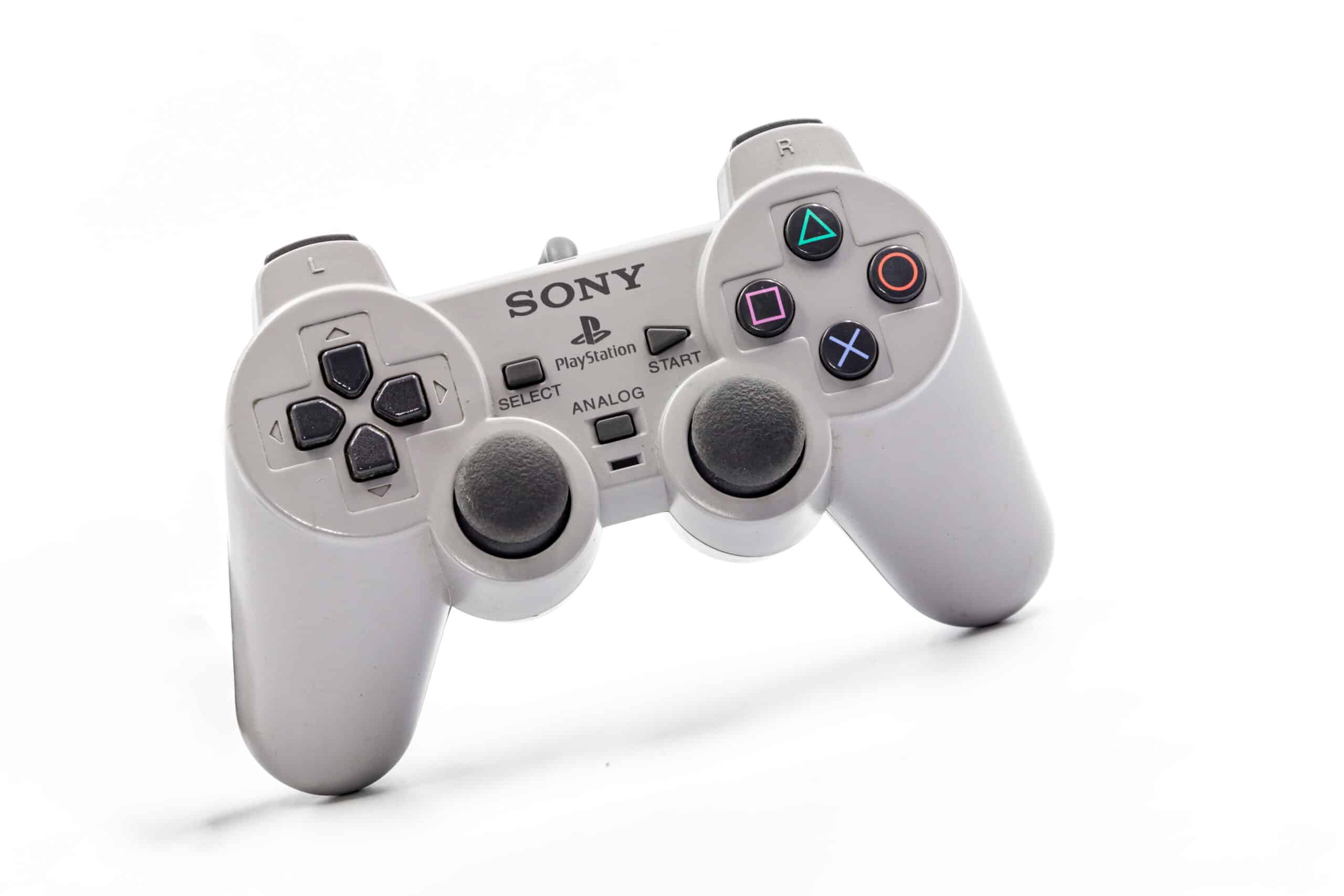 One of the best-selling video game consoles of all time, the original PlayStation, or PlayStation One (PS1) as it is best-known today, was a great console for fighting games.
Selling more than 102.4 million consoles worldwide, the PS1 was introduced in Japan in December 1994 with a worldwide release the following year. What happened next surpassed even Sony's wildest expectations as the console went on to ship one hundred million units in under ten years. 
To hit this milestone, the PS1 needed games, and a lot of good ones. Thankfully, developers lined up to support the console, and among the various game genres available, fighting games helped the PS1 stand out. The Tekken series in particular was not only among the best-selling games but also one of the highest-rated games of this console generation.
Among the top seven fighting games for the platform, four titles are counted as best-sellers that sold at least one million copies each. Let's dive in further!
What is a Fighting Game? 
When most people think of a fighting game, they likely think of a best-of-two, three-round, one-on-one matchup. These types of games began in arcade format in the late 1980s and early 1990s and not much has changed format-wise since then.
However, a fighting game and its definition have evolved over time and it's now not just as simple as a two-person, three-round format. A beat 'em up game involves fighting, a wrestling game involves fighting and so too does a boxing game. Given that, the expanded definition of the fighting genre is worth looking at as something larger than we might traditionally consider. 
Was the PlayStation One Known for Fighting Games? 
The PS1 was definitely known to have some excellent fighting games, but like most video game consoles, it was never best known for one type of genre. Instead, fighting games are just a piece of the overall puzzle for the PS1 that made it a success.
This all said, the PS1 did play something of a major role in introducing new games and franchises that would help set the stage for many modern fighting games. Series like Marvel vs. Capcom are some of the most memorable crossover fighting games of all time and were first introduced on the PS1.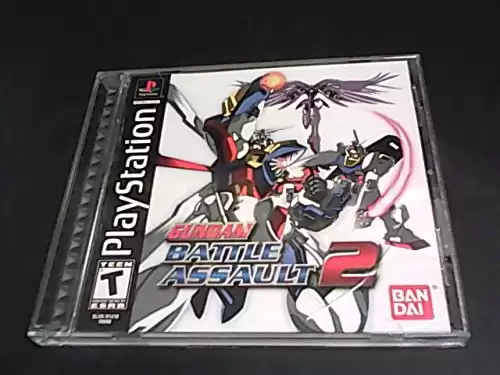 We earn a commission if you make a purchase, at no additional cost to you.
Released in 2002, emGundam: Battle Assault 2/em takes you to a futuristic world where humans wage war against one another in high-tech battle suits.
As a traditional fighting game, Gundam enables players to compete one-on-one against the computer or as a multiplayer title. Utilizing the six-button configuration of the PS1 controller, special moves are easy to pull off no matter which of the five different game modes you try. 
Between those game modes, you have a 30-character roster, each with a different "suit" that is worn into battle. For anyone hoping that a battle suit can fly, you will not be disappointed as each fight has a special meter for how frequently you can fly around. 
Earning an 80 Metascore from Metacritic, there's plenty of praise for Gundam's graphics, which were hand drawn and they look wonderful. The same goes for the sound, which is nicely paired with the heat of battle. The biggest pitfall for Gundam was that it was released late in the PS1's lifecycle and already had plenty of fighting game competition. 
Pick up your used copy of emGundam: Battle Assault 2/em on Amazon here. 
Bushido Blade - PlayStation
Disc plus hard plastic protective case only. Disc condition ranges from flawless to scratched but is guaranteed to work.
We earn a commission if you make a purchase, at no additional cost to you.
A 3D-based fighting game for the PS1, emBushido Blade/em is an armed combat game that features one-on-one combat.
Arguably one of the more unique fighting games on the PlayStation One platform, it's one of the most realistic fighting simulators available. The lack of a health gauge or time limit helps separate emBushido Blade/em from other fighting games.
Instead, a single hit can cause a quick death or can dangerously wound an opponent thanks to the "body damage system." To assist with your opponent's injury or death, there are a variety of weapons like a katana, broadsword, sledgehammer, and more. 
Once you set up your character, you have the ability to jump, run, and climb all over the 3D environment on the PS1. Unlike most fighting games, you are not limited to a small fighting area, and instead, have a larger environment in which you can move around while in combat. 
One of the best aspects of this title is that the replay value is so high because of the varied ways you can take down an opponent. Other gamers agreed, as emBushido Blade/em earned an 83 Metascore and an 8.4 user score. 
Grab your refurbished copy of emBushido Blade/em for PlayStation One from Amazon here.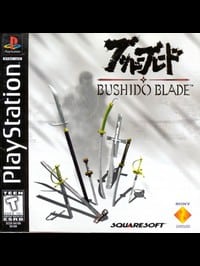 We earn a commission if you make a purchase, at no additional cost to you.
Originally designed for Sega arcade hardware, emDead or Alive/em marked the first time Sega ported a game to the PlayStation when it was released in 1998.
Upon its release, emDead or Alive/em included two new characters and an improved graphics engine that boosted the overall graphics, visual look, and feel of the fighters. While the game was thought to be a little exaggerated, it was still a fun game that offered plenty of one-on-one fighting action. 
One of the more pleasing aspects of the game was that it played quickly as matches were full of plenty of combos and fast action. Unfortunately, the game was marred by a disappointing ad campaign that featured gratuitous shots of female characters. While disappointing, the ad campaign didn't take away from the game's unique "hold" feature that replaced the "block" button of many fighting game competitors and created a new type of counter-move for a fighting game. 
Even with its controversy, the core gameplay of emDead or Alive/em was strong enough to earn it an 84 Metascore and a solid 8.3 user score. 
emDead or Alive/em is available used from Amazon here. 
We earn a commission if you make a purchase, at no additional cost to you.
The 15th best-selling game on the PlayStation One platform, emTekken 2/em was a huge success for the console with more than 5.7 million games sold.
emTekken 2/em first made waves as an arcade game in 1995 only to arrive on the PlayStation One the following year.
Playing much like the first Tekken game, the fight system heavily focused on using four buttons that enabled two different punches and two different kicks. With up to 25 fighters in total, only ten are initially available with the remaining 15 fighters unlocking as you achieve more success in the game. 
Players quickly took to emTekken 2/em, and it earned a solid reputation for fast-paced fighting that included fluid moves and exciting backgrounds. On top of its strong single-player action, the two-player mode added up to eight extra characters, which made it a great party game with friends and family.
Add in counter throws so you can counter-strike your opponent and it's no surprise that emTekken 2/em earned an 89 Metascore. Nor is it surprising that emTekken 2/em was added to PlayStation Plus when it was released in the Spring of 2022. 
emTekken 2/em can be yours from Amazon as a refurbished title here. 
WWF Smackdown 2: Know Your Role
Prepare for the most outrageous WF experience ever created. Brawl in the ring, backstage, in the VIP room, the parking lot of the new WF New York. Let your fury rage in the new Tornado Tag Team mode....
We earn a commission if you make a purchase, at no additional cost to you.
If you smell what emWWF Smackdown! 2: Know Your Role/em is cooking, you know that this game is the 46th best-selling game in the history of the PlayStation One console, having sold more than 1.9 copies.
While not a "traditional" fighting game, there's an argument to be made as "Combat" takes place between two individuals with their own health meters. That certainly feels like it matches up against the broad definition of the fighting genre. Plus, The Rock is in the game and he fights at least three people in every movie appearance so that counts for something. 
Released in November 2000, the gameplay was focused on a season mode that followed the player as you progress through your appearances in various WWF bouts. As you wrestle throughout your season, players have the chance to unlock different moves, additional wrestlers, and add more arenas to the roster of places they can fight. Stone Cold Steve Austin, Shawn Michaels, and Billy Gunn are just a few of the names that can be unlocked during the story mode. 
You can also create your own wrestler, create your own taunts, or create your own moves, which was just icing on the cake and helped emWWF Smackdown! 2: Know Your Role/em earn a 90 Metascore. 
If you smell what Amazon is cooking, you can pick up a refurb copy of emWWF Smackdown! 2: Know Your Role/em here. 
Street Fighter Alpha 3
ALL-TIME CLASSIC
GREAT FOR ALL AGES
SONY PLAYSTATION VERSION
GREAT FOR COLLECTORS
HARD TO FIND
We earn a commission if you make a purchase, at no additional cost to you.
At a time when Street Fighter needed something of a makeover to recapture its magic of console generations past, emStreet Fighter Alpha 3/em was the right game at the right time.
Selling more than one million copies, it's arguably well-deserving of the top spot on this list as well. Released in 1998, it was the final installment in the Alpha series, but it went out with an absolute bang. Its 2D pixel look might not rank well against more modern-day consoles, but it's a retro look that stands out far better than the 3D graphics of the PS1 era. 
emAlpha 3/em offered a standout selection of different characters and a World Tour mode that allowed you to customize your characters through different fighting challenges. It was an absolute blast to play, especially when you consider that the "manual" and "auto" modes, which had been introduced in the first two Alpha games, were dropped.
In their place were three new modes with "A-ism" or a super combo gauge with powerful moves, "X-ism" with a single super combo move, and "V-ism" for custom combos. These three different modes were praised by users and helped reinvigorate the Street Fighter series in a whole new way helping it earn a 93 Metascore. 
Pick up a refurb copy of emStreet Fighter Alpha 3/em on Amazon here. 
We earn a commission if you make a purchase, at no additional cost to you.
The pinnacle of fighting games on the original PlayStation console, emTekken 3/em is a near-perfect fighting game that has stood the test of time.
The fifth best-selling game on the PS1 console, emTekken 3/em sold more than 8.3 million copies since its release in March 1998. Always working to "fight" out of Street Fighter's shadow, emTekken 3/em was a 3D-based fighting franchise that achieved what many game series rarely do: get better with every new release. 
emTekken 3/em was a true fighting game at its core with two players engaging in one-on-one combat with excellent graphics and visuals that pushed the PS1 to its limits. The game was able to add a third axis and allow players to dodge right or left as well as circle around their opponents, which was a huge evolution of the Tekken series and one that players immediately praised. 
Even the introduction of a minigame known as Tekken Force, which added a side-scrolling action aspect for players to fight through, was a wonderful inclusion for the franchise. All of this, plus the incredible fighting dynamics helped emTekken 3/em achieve a 96 Metascore and solidified its palace as one of the best fighting games of all time. 
Grab the best fighting game for the PlayStation One as a refurb from Amazon here.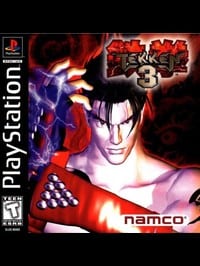 Final Thoughts
The PlayStation One was a huge success for Sony and lives on as one of the best-selling video game consoles of all time. Games like Tekken 2 and Street Fighter Alpha 3 were definitely part of the reason that Sony was able to find such strong success, as players gravitated toward the 3D graphics of Tekken and the 2D fun of Street Fighter.
Setting the stage for PlayStation success to come in the future, the PlayStation One remains a console well-worth playing to this day.