One of the best-selling video game consoles of all time, the PlayStation 4 has been a staple of the industry throughout the eighth generation of gaming.
Selling more than 117.2 million consoles and counting, the Sony-developed console was released to the world on November 15, 2013. Since that date, Sony has been widely praised for its game lineup, including its heavy emphasis on console exclusives like Horizon Forbidden West, Uncharted, and God of War.
With or without exclusives, the strength of any video game console is almost always based on the strength of its games. Thankfully, the PlayStation 4 (PS4) has an incredible library of titles available. Among these excellent games are some of the best fighting games ever released on a home console, including the return of well-known series like Mortal Kombat and Street Fighter.
What is a Fighting Game?
As one might expect, a fighting game is generally viewed as a video game in which there is some sort of tournament-like setting in which two characters face off to move on to the next round. The one-on-one match style has been around since early arcade games started, appearing with the likes of Street Fighter and Mortal Kombat in the early 1990s.
Since then, the definition of a fighting game has expanded into more areas like UFC and beat 'em ups, but the core gameplay is still very much a close combat best-of-three rounds battle between two on-screen characters.
Is the PlayStation 4 Known for Fighting Games?
As is the case with most consoles, the PlayStation 4 is known for a variety of different game genres, fighting games among them.
Unfortunately, no fighting game is known to rank near the top of the PlayStation 4 best-selling sales charts, which counts games that have sold over one million units. However, many fighting games have received excellent reviews and are more than capable of scratching any itch a PS4 owner may have for an outstanding fighting game.
Ever since the original PlayStation One, Tekken has long been at the forefront of fighting games for Sony's consoles, and the streak continues with emTekken 7/em.
Set after the events of Tekken 6, the game offers a massive lineup of 54 different playable characters, 20 of whom can be played right away. Regardless of which character you choose, emTekken 7/em's storyline focuses on the end of the "Mishima" blood feud that has persisted throughout previous titles. And, even though many gamers don't put much stock in fighting game storylines, what they will put an emphasis on is gorgeous 3D battles powered by Unreal Engine 4.
No matter which fighter you choose, you have your own set of deadly martial arts moves and combos, including a few new features with emTekken 7/em. Rage Art, Power Crush, and Screw Hits are all new to the game, and each move adds something that can be deadly for both beginners and Tekken experts.
Where emTekken 7/em really stands out isn't the single-player match, instead, it's the multiplayer experience that lets you challenge opponents from anywhere in the world. It's on the strength of multiplayer gameplay that emTekken 7/em earns an 82 Metascore.
emTekken 7/em is available from Amazon for playing right away here.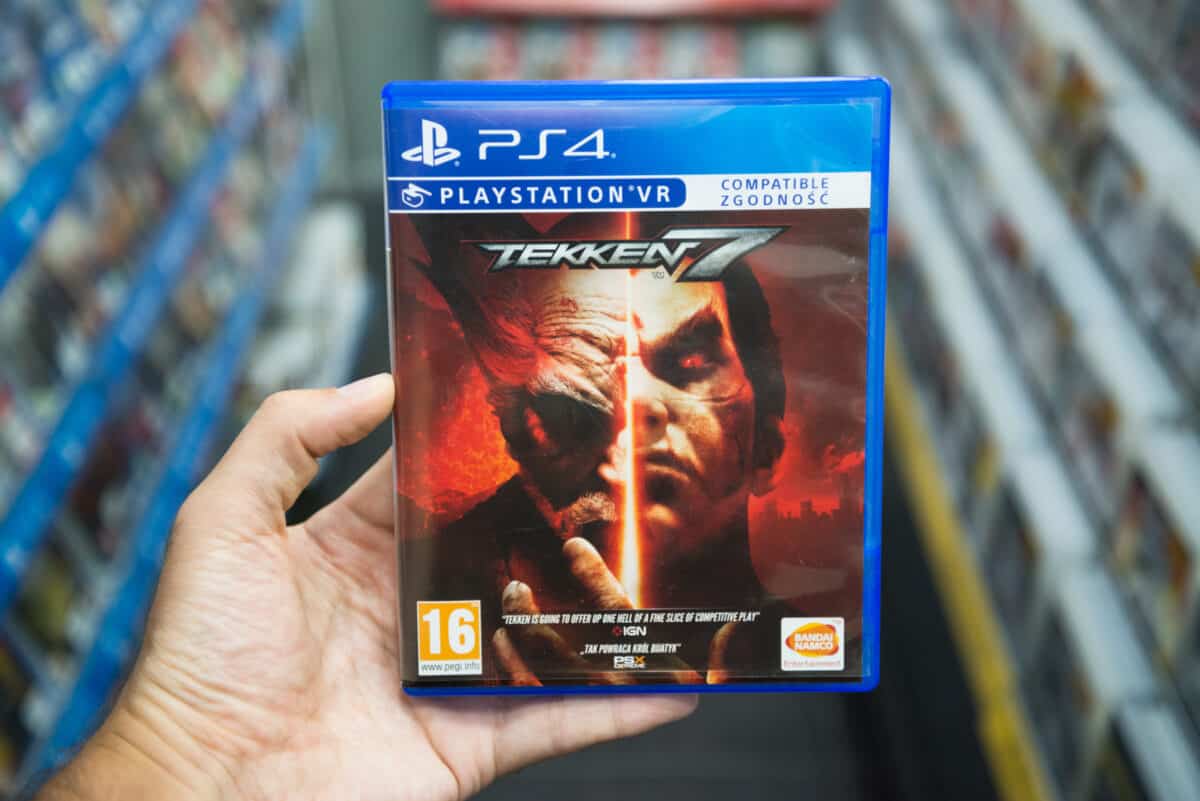 Billed as the fifth installment in the Street Fighter franchise, emStreet Fighter V: Champion Edition/em is an excellent take on a beloved franchise.
With 40 characters, 200 costumes, and more than 34 different stages, this is the biggest Street Fighter game of the whole franchise. Powered by Unreal Engine 4, the emChampion Edition/em combines all "four seasons" of Street Fighter V into one game that was released on February 14, 2020.
There's truly something for every fan of the series here, including casual matches just for fun or earning in-game currency in ranked matches. Want to see if you're the best street fighter in the world? Jump into the "Battle Lounge" and see if you have what it takes to stand on top of the emStreet Fighter V/em mountain.
Adding to the already awesome fights is the new "V-Gauge," which adds three new techniques with V-Skills, V-Reversals, and V-Triggers. Each of these attacks is powerful enough to be the final blow to your opponent. With an 82 Metascore, not only is this one of the best releases in the series, but it helps revitalize a classic series and bring it into the modern age.
Grab your copy of emStreet Fighter V: Champion Edition/em on Amazon here.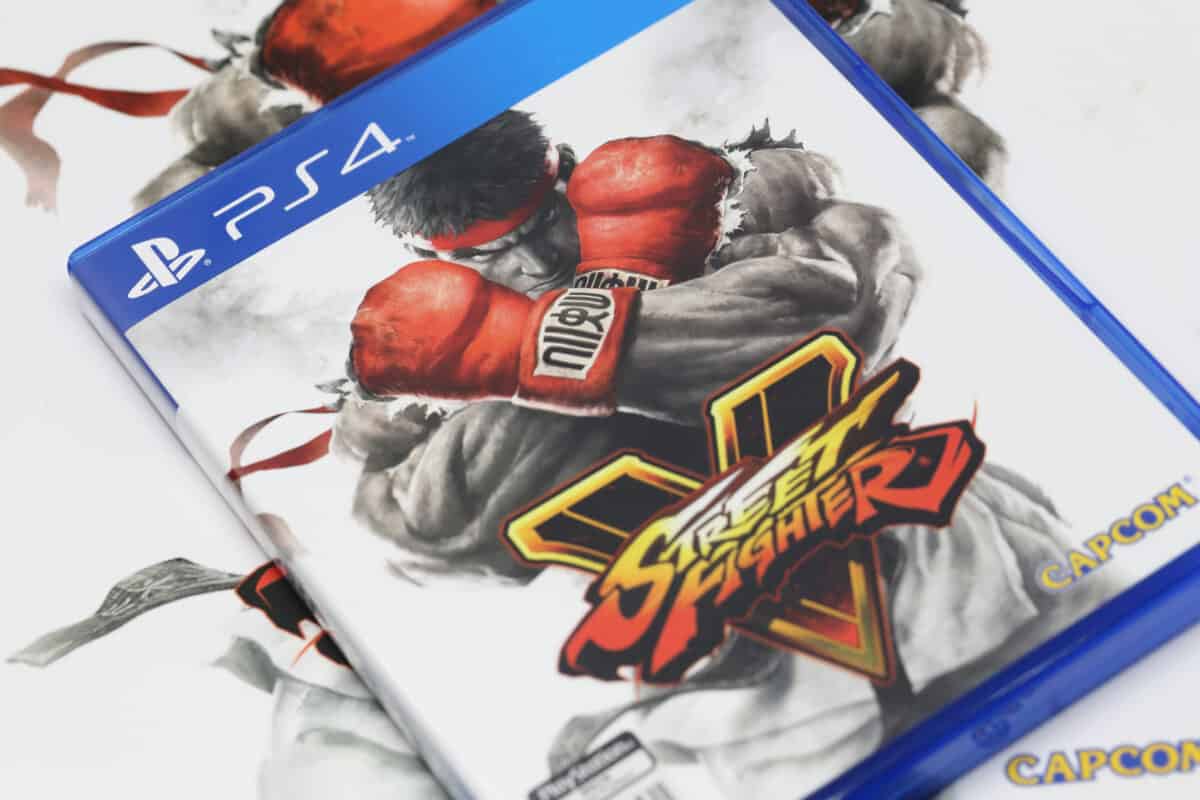 An almost 30-year-old franchise, emSoulcalibur VI/em is a great time to introduce or reintroduce yourself to this incredible fighting game name.
Keeping with tradition, emSoulcalibur VI/em is another entry that pits two fighters yielding weapons against each other in excellent 3D combat. There's plenty here that will be familiar to fans of the series, including character creation or choosing between any of the 21 initial fighters prior to unlocking more as the game progresses.
The single-player mode offers a 16th-century storyline that reboots the series by breaking it up into two separate modes. The first is the main plot, which acts as something of a visual novel that provides enough of an arc to lead directly into different fighting matches. The second story is more custom and character-focused, but also works as a story arc to lead you directly into fight after fight.
Of course, if you want to skip single-player and go right into fighting other players from around the world, emSoulcalibur VI/em is ready for that as well. All of these different ways to play all combine to make for an 84 Metascore that praises the game's unique fighting system.
Pick up a copy of emSoulcalibur VI/em on Amazon here and get ready for a fantastic game.
When you want the ultimate edition of a fantastic fighting game, you look at emMortal Kombat XL/em on the PlayStation 4.
Combining the main 2015 game, Mortal Kombat X, with all available downloadable content plus two "Kombat Packs," and all available bonus costumes for characters, you wind up with emMortal Kombat XL/em.
Picking up this title gets you new characters like Alien, Leatherface, and Triborg, along with previously released characters like Jason Voorhees, Predator, and Goro.
Regardless of which character you choose, this is Mortal Kombat through and through, just with far better graphics. The pace of emMortal Kombat XL/em is faster than ever and more enjoyable as you pull off awesome combos at superhuman speed.
As has been with Mortal Kombat games since the beginning, this is a game of either the player versus the computer or against another player. If you go down the single-player side, give story mode a try for a familiar fight through various fighters on the way to the top.
On the other hand, "Tower mode" lets you face increasingly difficult challenges in a quest to be the last fighter standing. Both of these modes plus the frenetic fighting Mortal Kombat fans love come together to earn an 85 Metascore.
Mooooortal Kombat XL is immediately available from Amazon here.
While not as well known as games like Mortal Kombat or Street Fighter, emGuilty Gear XRD: Rev 2/em is a fantastic fighting game with an art style all its own.
Introducing two new characters, new stages, and moves, this is a game that is well-worth trying if you're just learning about it here. Originally released as Guilty Gear XRD on PlayStation in December 2014, the game has since been updated and patched into the mouthful name of emGuilty Gear XRD: Rev 2/em you see now.
Of course, don't let the name fool you, as thinking this is just another fighting game will have you missing out on a 2.5D game that is hand drawn, and looks, in a word, beautiful.
Every character has the right moves to beat your character into submission quickly or through a frenzy of combos. The Rev 2 version of the game includes all of the downloadable content from Rev 1, so fans of the Guilty Gear XRD game know exactly which version to buy if they want the absolute best fighting game experience.
As fun as the single-player combat can be, it's going online with this game for multiplayer action that helps it really stand out and earn its 86 Metascore.
Pick up your copy of emGuilty Gear XRD: Rev 2/em from Amazon here.
A fighting game that lets you pit Superman versus Batman in the ultimate battle to the death? To be truthful, anything that pits Batman versus Superman on the PS4 can't be as bad as the 2016 movie. Jokes aside, emInjustice 2: Legendary Edition/em is the absolute best way for fans of the DC comic book universe to see their favorite heroes and favorite villains battle against each other time.
Released in 2018 as a follow-up to the original Injustice 2, the emLegendary Edition/em brings with all available downloadable content from the original and an expanded tutorial system to help beginners.
Even with the wonderful and deep library of characters available, fans of the Injustice series will love that you can customize your character's look and how they fight across all available game modes. Those characters include the Teenage Mutant Ninja Turtles, Green Lantern, Black Lightning, Hellboy, and so many more.
The single-player experience is arguably among the best across any fighting game on the PS4 and helped this game earn an 88 Metascore.
Help Superman take down Black Adam with emInjustice 2: Legendary Edition/em from Amazon here.
The pinnacle of fighting games on the PlayStation 4 console belongs to a familiar name — emMortal Kombat 11 Ultimate/em.
The 11th installment of the famous franchise is bigger, bolder, and bloodier than ever before. Fatalities, brutalities, friendships, qualities, and all of your favorite moves are here along with "Fatal Blows," which are new moves available to players once their health drops below 30%.
The story of emMortal Kombat 11 Ultimate/em is somewhat complicated if you haven't played Mortal Kombat X, but it really doesn't matter, you're just here for the brutality. Rest assured, there's plenty of it, as the "Ultimate" aspect of the game adds all of the available downloadable content under one title for 2.5D fighting glory.
There are plenty of new characters here, including the reintroduction of Liu Kang plus the ability to customize your character's look and attacks to best match your own strengths. As is true of any Mortal Kombat game, the more combos the merrier, and there are plenty here to master which helps increase overall replayability.
A 90 Metascore makes emMortal Kombat 11 Ultimate/em one of the best-reviewed games in the series, and for very good reason.
Grab the best fighting game on the PlayStation 4 from Amazon right now here.
Final Thoughts
Even if they don't rank among the best-selling games overall, the PlayStation 4 offers a wonderful variety of fighting games sure to please even the most hardcore fans.
Between Mortal Kombat and Street Fighter, you have nostalgia covered along with some additional favorites like Soulcalibur and Tekken. You can play as Superman and engage in one-on-one combat against every well-known character in the DC universe, which makes all of these games playable again and again.
The image featured at the top of this post is ©Photo by Sean Stone on Unsplash.