Missourians are rapidly embracing the EV revolution because of its benefits. The Show-Me boasts an ever-expanding inventory of electric vehicles for drivers, ranging from sleek sedans to versatile SUVs. EV uptake is growing in part due to the push for environmental conservation. Not to mention, EVs in Missouri are becoming cheaper and charging infrastructure more accessible. Whether you want a sports car or a family ride, there's something for you.
Missouri has shown unwavering support for sustainable energy with its growing support for electric mobility – contributing significantly towards electrification nationwide. The state's automotive sector is also adapting to this growing EV market, welcoming manufacturing plants dedicated to electric vehicle components and production lines. As one of America's primary centers of EV innovation, Missouri invites you to discover its vibrant world right here at home!
Total EVs Sold in Missouri
Missouri has experienced an astounding surge in EV sales within its borders, currently at 10,050 registrations and rising. Residents looking to reduce environmental impacts while taking advantage of various incentives are driving this surge forward; an expanding charging infrastructure has supported this rapid rise and given owners peace of mind when taking longer journeys without battery range concerns.
Missourians have found EV models increasingly affordable, and their significant fuel savings make them attractive transportation solutions. State incentives like tax credits, reduced registration fees, sales tax exemptions, and federal government incentives have further propelled EV popularity across Missouri – creating an adequate foundation for sustainable and cost-effective transport options in Missouri.
Market Share of Electric Vehicles In Missouri
Electric vehicle (EV) adoption has become a national trend, with Missouri seeing sales skyrocket thanks to various factors contributing to their appeal. Understanding their market share becomes essential for industry stakeholders as these vehicles gain more traction within Missouri's boundaries.
Missouri has seen an upsurge in electric vehicle (EV) production and infrastructure development, helping fuel market expansion. More charging stations and government incentives have only compounded Missouri's rise for electric cars; see the table below for market share data for Missouri EVs:
| Year | Market Share |
| --- | --- |
| 2021 | 1% |
| 2022 | 3% |
| 2023 | 5% (projected) |
As Missouri's market share for electric vehicles (EVs) increases, residents and businesses can anticipate a cleaner, more eco-friendly future for transportation in their state.
The 6 Most Popular EVs In Missouri
As demand for electric vehicles (EVs) continues to increase in Missouri, residents have taken note. More people are investing in eco-friendly transport and reaping its many advantages. Here are seven of the most popular EVs in Missouri.
Tesla Model 3: The Future of EVs in Missouri
The Tesla Model 3 stands alone as an innovative leader in Missouri's growing EV market. Boasting sleek designs, an impressive range, and advanced features – it remains a top choice among drivers.
The car's impressive design draws the eye. Its sleek exterior and minimalist interior exudes sophistication, while the panoramic glass roof gives a breathtaking view of the sky. Without a doubt, the Model 3 stands out as both stylish and practical.
With an estimated range of up to 358 miles, the Model 3 helps eliminate range anxiety for drivers taking long trips with confidence. Plus, its nationwide Supercharger network makes for convenient charging experiences; road trips in Missouri never felt more accessible.
Safety is at the core of Model 3. With five-star safety ratings across all categories, advanced features like Autopilot and Full Self-Driving Capability provide drivers with assistance on the road and promote a safer driving experience.
The Tesla Model 3 stands out for its performance. It can reach 60mph in just 3.1 seconds thanks to its instant torque, making driving both efficient and enjoyable – something EVs in Missouri is revolutionizing.
Connectivity is another highlight. A 15-inch touchscreen display controls most functions and integrates seamlessly with smartphones for music, navigation, and communication purposes. Tesla provides over-the-air updates so the Model 3 stays up-to-date.
Tesla Model 3 EVs have revolutionized Missouri driving. Their innovative design, range, safety features, performance capabilities, connectivity features, and sustainable transportation advantages make the Tesla Model 3 an exceptional car for Missourians looking to go electric. Experience the future of driving today with Tesla.
Chevrolet Bolt EVs in Missouri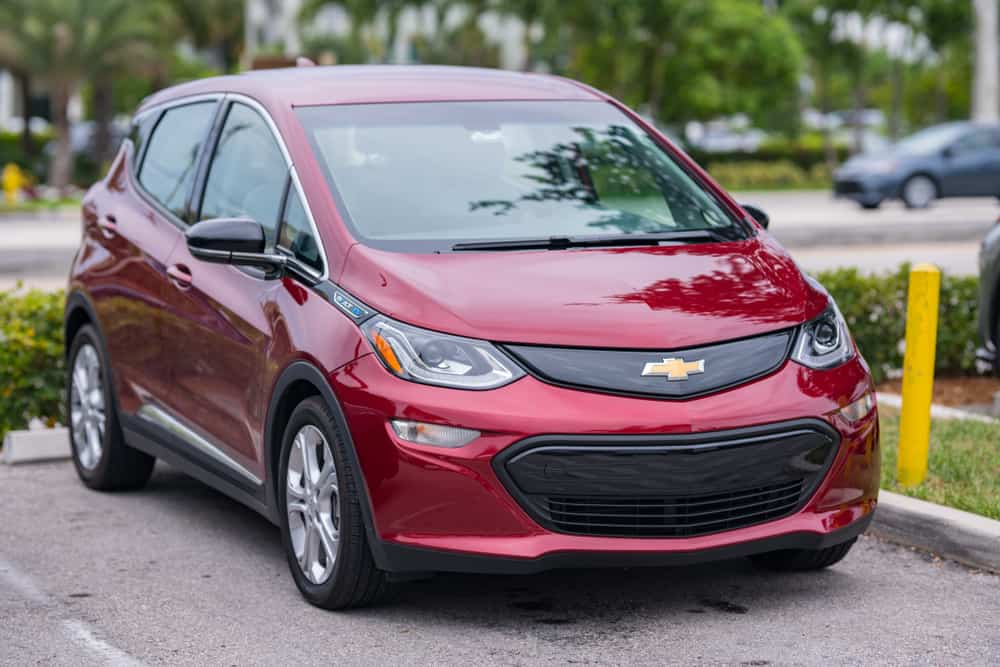 The Chevrolet Bolt is an innovative electric vehicle (EV), making strides forward since its debut. Missourians are taking notice, as this eco-friendly car shows innovation and sustainability. It boasts a sleek design and impressive performance capabilities. Undoubtedly, the Bolt will turn heads on Missouri roadways.
Charging the Bolt is simple! Missouri has many charging stations to ensure a comfortable driving experience. Fast charging options provide 90 miles of range in only 30 minutes – perfect for longer trips without range anxiety!
The Bolt's range is impressive. On a full charge, travel up to 259 miles! This long-distance makes the Bolt an excellent EV choice in Missouri; its extended driving capabilities meet various driving needs of city dwellers and rural commuters alike.
Performance-wise, the Bolt does not disappoint. Its electric motor produces 200 horsepower and 266 lb-ft of torque for rapid acceleration. This makes it ideal for city driving, merging onto highways effortlessly and overtaking other vehicles quickly.
Safety remains essential with the Bolt, offering advanced features like automatic emergency braking, forward collision warning, and lane departure warning to keep you secure while driving. Take comfort knowing you're in safe hands.
The Bolt features ample interior space, providing comfort for passengers and cargo alike. Its intuitive infotainment system features Apple CarPlay and Android Auto for added connectivity.
Its range, charging capabilities, and performance make it an outstanding option. With this eco-friendly marvel, you can experience greener, smarter, and more efficient driving.
Tesla Model S
Model S stands out among EVs in Missouri, revolutionizing how people perceive electric vehicles. A sleek and stylish sedan, it provides an exceptional driving experience.
This EV boasts an impressive range, covering over 400 miles on a single charge, setting a new benchmark for electric vehicles in Missouri and worldwide. Its dual motor all-wheel drive ensures optimal power and acceleration. It can go from 0 to 60mph in just 2 seconds!
Tesla Model S vehicles feature the latest Autopilot technology to ensure a safer driving experience for Missouri drivers. Its advanced driver assist typically improves convenience and safety. Plus, with over-the-air software updates, Tesla Model S remains up-to-date with any latest improvements or innovations.
Missouri drivers now find electric vehicles even more practical thanks to Tesla's extensive Supercharger network. Charging their Model S is quick and hassle-free, ensuring drivers can return to the road quickly. Furthermore, its Regenerative Breaking technology recycles energy into its battery while driving.
Inside, drivers will discover a spacious yet minimalist cabin equipped with a 17-inch touchscreen display for optimal viewing experience and connectivity – making the Model S an excellent companion on long drives across Missouri.
The Tesla Model S has also achieved a 5-star safety rating, providing drivers with peace of mind on Missouri roads. By combining performance, technology, and safety into one package, it has solidified itself as one of Missouri's premier electric vehicles (EVs).
Overall, the Tesla Model S offers impressive range, acceleration, and technology features to provide eco-friendly transportation in Missouri. It's stunning features and luxurious design create an exceptional driving experience for Missourians.
Nissan Leaf EV In Missouri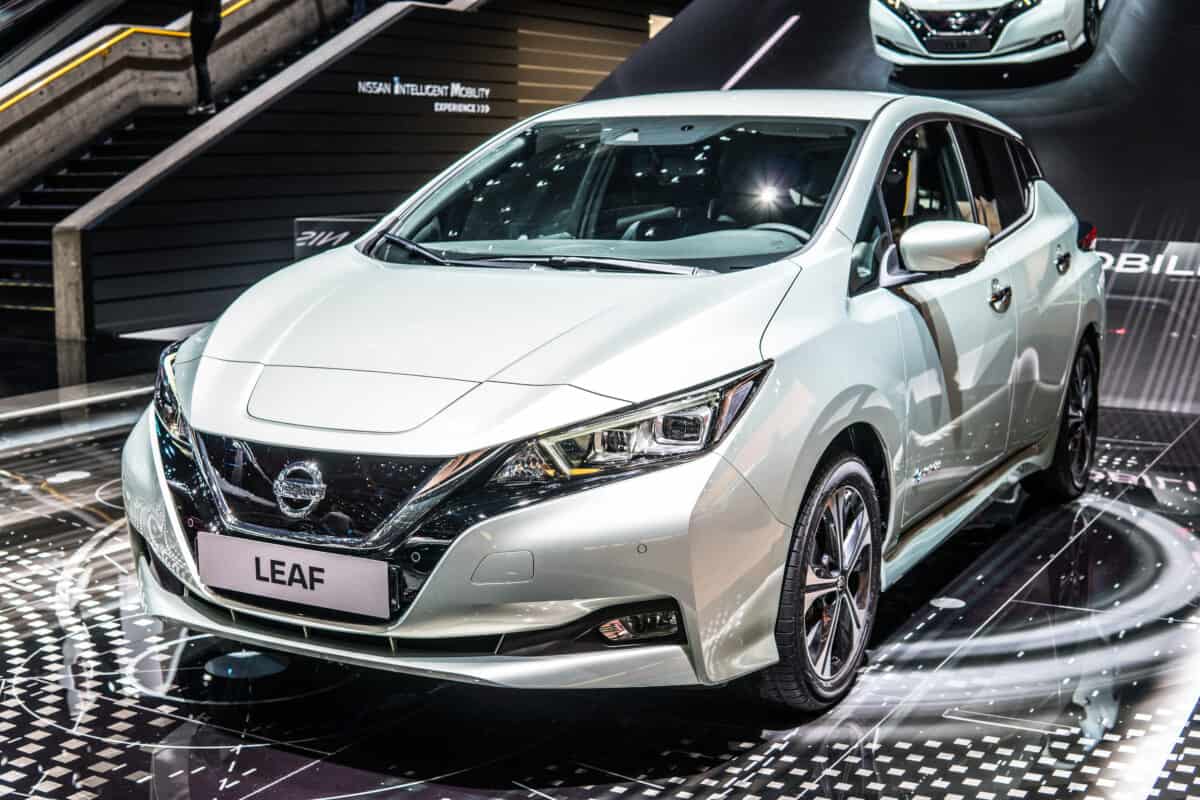 The Nissan Leaf, an early electric vehicle (EV) industry leader, has made waves in Missouri. Known for its impressive eco-friendliness and impressive performance capabilities, this eco-friendly car makes an excellent choice for reducing carbon emissions. Its popularity illustrates a rising trend toward adopting EVs here in Missouri.
Leaf features powerful electric motors and provides an impressive driving experience, from smooth and quiet motoring to a fantastic range. Missouri also provides an extensive network of charging stations that facilitate adoption.
Safety is at the core of Nissan Leaf's ownership. With advanced safety features like the ProPILOT Assist system, which helps drivers keep a safe distance, stay centered in their lane and navigate stop-and-go traffic easily, Missourians can trust its excellent safety ratings when buying this car.
Nissan Leaf vehicles boast spacious interiors. They comfortably seat five passengers and provide ample trunk storage space, making them an excellent option for Missouri families and road trips.
Missouri offers state incentives encouraging residents to switch to electric vehicles (EVs). These benefits include tax credits and reduced registration fees – making choosing an EV like the Nissan Leaf even more appealing.
This Nissan Leaf stands out among Missouri EVs due to its performance, safety, and practicality, thanks to expanding charging infrastructure and state incentives. More Missourians are switching to this eco-friendly car, becoming advocates of a cleaner, greener future. The Nissan Leaf represents what an EV should stand for cleaner air for all.
Ford Mustang Mach-E
The Ford Mustang Mach-E is making waves in Missouri's electric vehicle (EV) market with its stylish, eco-friendly SUV offering the ideal balance of style, performance, and eco-friendliness. Boasting bold design features and an impressive range, Mach-E's presence has attracted much attention among Missouri EV owners.
Ford offers two battery options with this dynamic EV, the standard range delivering up to 230 miles EPA estimated driving range and 300 miles extended range, respectively. Both choices demonstrate Ford's dedication to meeting Missouri drivers' needs.
The Mach-E is equipped with rapid charging capabilities. Utilizing a DC fast charger, drivers can add 61 miles of range in just 10 minutes – providing worry-free rides in Missouri for EV enthusiasts.
Ford fitted its Mach-E with an exhilarating electric motor, offering an engaging driving experience. In particular, its GT Performance Edition accelerates from zero to 60 mph in just 3.5 seconds – faster than most gas-powered sports cars.
Although its exterior may appear sleek, the Mach-E offers ample interior space. It comfortably seats five passengers while providing 59.7 cubic feet of cargo capacity between its trunks. Providing this practical vehicle for Missouri drivers with diverse needs.
Ford went all-out when it came to technology with the Mach-E. The vehicle features a 15.5-inch touchscreen equipped with SYNC 4A for seamless connectivity, entertainment, and advanced driver-assist technologies to ensure safe travel on Missouri roadways.
Mach-E is a revolutionary addition to Missouri's selection of electric vehicles. With its stunning design, impressive range, and impressive performance capabilities, this eco-conscious driver's dream vehicle.
Hyundai Kona Electric: Unparalleled Experience for EVs in Missouri
Kona Electric from Hyundai provides an unrivaled electric driving experience. Sleek, stylish, and powerful, this compact SUV is ideal for Missouri EV enthusiasts and stands out with impressive features.
Hyundai Kona has an incredible driving range of 258 miles on one charge, perfect for exploring Missouri's scenic routes. With its quick charging capabilities, you can juice up your battery to 80% within an hour, saving time while you are out and about.
Performance is at the core of Kona Electric. The electric motor produces 201 horsepower for an exhilarating ride. Instant torque and smooth acceleration create an enjoyable driving experience that's both efficient and pleasurable.
Hyundai puts safety at the forefront with its cutting-edge technology. The Kona Electric features an array of safety features such as forward collision-avoidance assist, lane-keeping assist, and blind spot collision warning to provide drivers and passengers with a safe journey.
For your convenience, Kona Electric offers smartphone integration via Apple CarPlay and Android Auto. This allows you to access all your favorite apps while on the road quickly. In addition, its heads-up display projects crucial information onto your windshield for safe driving.
The Kona Electric is designed with eco-friendliness in mind – not only good for the planet but also good for your wallet! Low running costs and minimal maintenance requirements make this an attractive EV option in Missouri.
The Hyundai Kona Electric raises the bar for electric vehicles in Missouri. Boasting impressive range, remarkable performance, and advanced safety features. This makes an excellent choice for eco-conscious drivers seeking a thrilling, efficient, stylish ride.
The image featured at the top of this post is ©Blue Planet Studio/Shutterstock.com.