Oculus Quest 2 is one of the best VR headsets, but it still has some complaints. But do any of these complaints have merit, or are they just minor inconveniences? Some of the complaints may, in fact, affect your purchase decision. The Quest 2 was groundbreaking when it first came out, but with technological advancements, the headset is quickly showing its age.
But even so, almost no other VR headsets offer the value of the Quest 2. With its full wireless capabilities and high-resolution displays, the Quest 2 offers a lot in an affordable package. Additionally, some of the complaints are easily remedied. But the Facebook requirement to use the Quest 2 was the biggest complaint, and it has been removed.
Less than Comfortable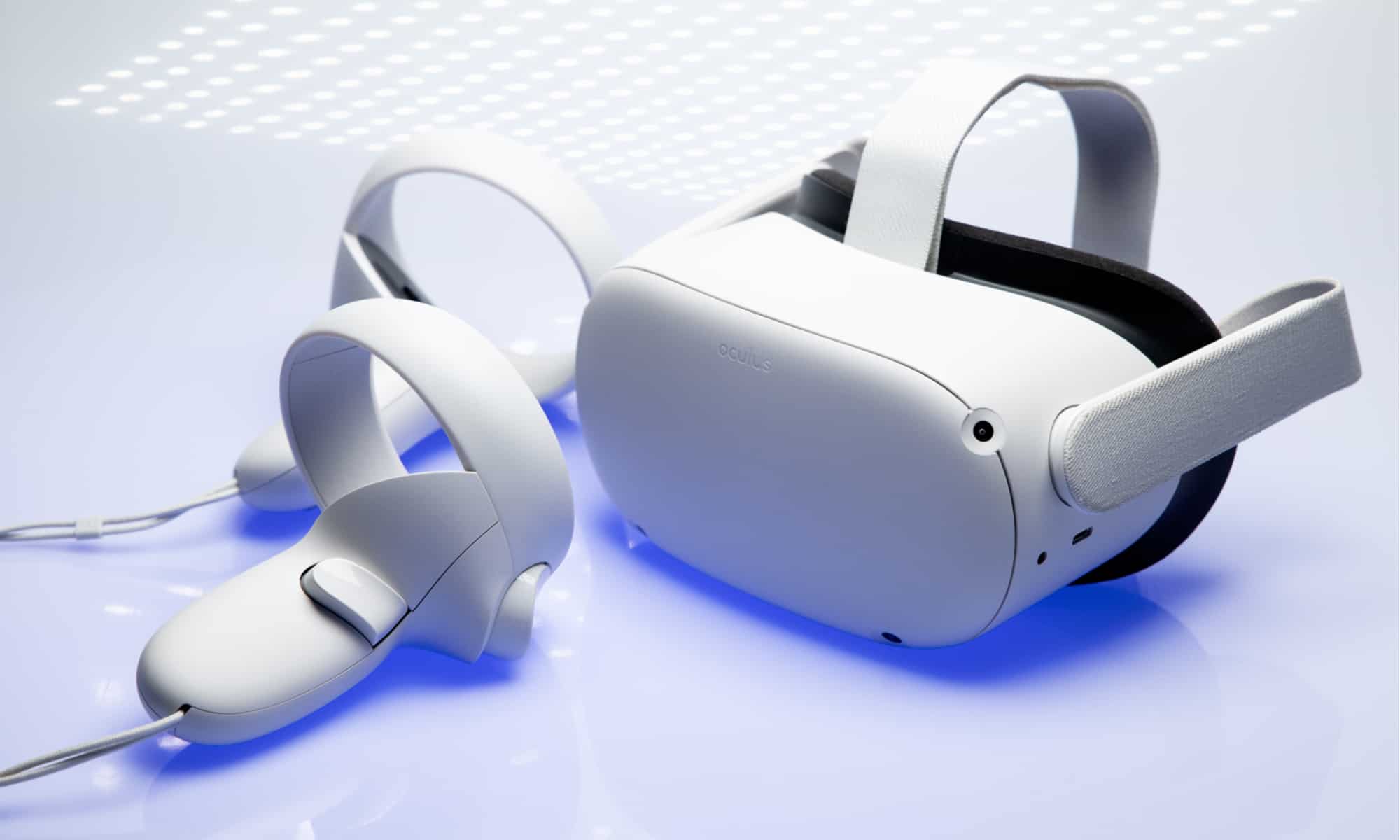 A frequent complaint is that the Quest 2 just isn't comfortable. This is understandable since you literally have a box strapped to your face. But it is possible to feel discomfort if the head straps aren't adjusted properly. For the headset to fit comfortably, you have to position it perfectly, with the overhead strap supporting the weight.
Often, users tighten the main ring strap and forget to adjust the top one, feeling the weight pull down. But even with the straps adjusted perfectly, they don't feel comfortable. The biggest problem is that they pull the headset into your face. This can be a real bummer for those wearing glasses.
The headset itself does have a cushioned ring to provide comfort. If wearing glasses, you can use the extension on the VR headset. But the best solution is to purchase an upgraded head strap, which Oculus happens to sell. If you don't want to get a Quest Pro head strap, you can explore third-party options too.
Another major complaint about comfort is that Quest 2 causes motion sickness. This certainly isn't unheard of because it can happen with any VR headset. Some people eventually get used to the 3D motion, while others have a hard time adjusting. To avoid motion sickness, avoid content that is disorienting or has fast action.
It has an Average Battery Life
Another major complaint on Quest 2? Its internal battery lasts between 2-3 hours, depending on what you are playing. That's just about long enough to watch a movie. No one wants to run out of power in the middle of a game or movie.
The upside is you charge the headset while simultaneously using it. But that defeats the point of a standalone VR headset. Fortunately, you have other options because, unlike memory, the battery is (sort of) upgradeable. You cannot remove the battery from the Quest 2, but headsets like the Elite Strap with Battery have an extra battery for longer sessions.
Its Resolution isn't the Best
Quest 2 came out a few years ago and was one of the best displays in the market. Fast forward, and several competitors have upped their technology. Quest 2's display has a 1920 x 1832 resolution, which is inferior to its newer rivals. The truth is, with display technology advancing so fast, it is hard to keep up.
Even Sony's new PSVR 2 headset won't handle a candle to newer VR headsets with better displays. If you are considering the Quest 2, you shouldn't focus too much on the headset's resolution. Instead, try one out and see if it suits your needs. In reality, the screendoor effect is nearly gone, which is the biggest reason for wanting a higher resolution.
It Supports a Limited Number of Games
Some Quest 2 users also complain about the headset's limited game library. But this isn't a problem plaguing just the Quest 2 headset. From the PSVR to PC headsets, the lack of games cuts across the board. Not many developers are producing VR titles. But the problem also extends to regular PC and console games as well.
Video game releases have seen a steep decline, particularly since the start of the pandemic. Games are costly, and developers want to invest in gaming projects with good returns. That isn't a guarantee with VR games, as it still has a smaller user base than PCs and consoles.
Further complicating the limited number of VR games is that many VR titles are unavailable across all platforms. For instance, some games are exclusive to the Quest Store, while others are only on PlayStation. But the great thing about the Quest 2 is that you can use it with a gaming PC, opening up a massive library of VR titles.
Conversely, you can still use Quest 2 for other content besides games. An entire section of the Quest Store has a range of useful apps. You can watch streaming services like Netflix on a massive screen or create a simulated desktop. Not to mention access social media, fitness, and even educational apps.
Its Speakers are Fixed and Deliver Poor Sound Quality
Quest 2 speakers have also been a bone of contention, drawing complaints. Unfortunately, it's hard to say if it is well-deserved. The headset's speakers are at a fixed distance, but they can pivot. At first glance, you probably won't notice the speakers as the head strap connects beside them. Adjusting requires effort, especially if your ears don't align perfectly with the head strap.
But the main complaints are about the sound quality. The likely reason for poor sound is that the speakers are actually inside the headset, and plastic channels direct the sound where the head strap attaches. It is possible to upgrade the speakers. You can use headphones or get speakers that integrate into third-party head straps.
Users have Limited Storage
Many users also complain that they cannot upgrade the storage space on their Quest 2. Many mobile devices and game consoles provide a way to boost their storage space. Usually, this is in the form of a swappable SD card. Steam Deck and PlayStation 5 have replaceable solid-state drives (even if manufacturers don't recommend or approve this action).
The Quest 2's memory is soldered directly to its mainboard. Many brands have adopted the system-on-chip design, including Apple. The benefit? All vital components are housed neatly in the headset. But the downside is you can't upgrade the hard drive. Plus, there is no expansion slot for an SD card. That said, you can use the Quest 2 with a PC that does not use internal storage.