Key Points:
While YouTube is still the juggernaut, the other platforms all have a different focus and certain charms.
Because it is so entrenched, dealing with YouTube may be too cumbersome and stifling for some video creators.
It may be worth while to see how your video content and user experience plays out across multiple platforms.
One of the most significant developments of the last decade has been the rise of video-sharing platforms. With these sites, you can easily upload, watch, and share videos with people around the world, regardless of location.
We all know that YouTube has become one of the most popular destinations on the web. It is also known to have over a billion visitors every month. If you've ever been on YouTube, you must have seen all kinds of hilarious videos. From funny cat and dog videos and silly pranks to motivational speeches and everything in between, YouTube is a source of entertainment for people of all ages.
While YouTube is not going anywhere anytime soon, many people have started exploring other options due to an ever-increasing number of ads shown per video and algorithms interfering with uploaded videos. Luckily, there are plenty of alternatives out there that will make your life easier and more enjoyable-–-and they don't just have to be dedicated video streaming sites!
In this guide, we'll discuss 6 great alternatives to YouTube that will let you discover videos in new ways and do more with your videos than ever!
Best for Short Entertaining Videos: TikTok
TikTok is the fastest-growing social media app in the world, and it's not hard to see why. The user interface is easy to navigate and, like other social media apps, you can personalize your feed. It also has an easy-to-use camera with filters and drawing tools which are a lot of fun. You can even add music from your library or use the built-in soundtracks with the app.
TikTok inspired regular people to create videos in the convenience of their homes, thanks to the low-cost production and combination of both.
TikTok has actually become a popular platform for celebrities to connect with their fans and promote their work. However, after the app was outlawed in nations like India, its popularity began to decline. Despite this obstacle, TikTok is still accessible in many other countries and will undoubtedly compete with YouTube in 2022.
TikTok's app for Android and iOS includes a built-in video editor, which makes the process of creating content incredibly easy. Additionally, some third-party applications, such as Fuse, PicsArt, and Adobe Premiere Rush, allow direct TikTok uploads.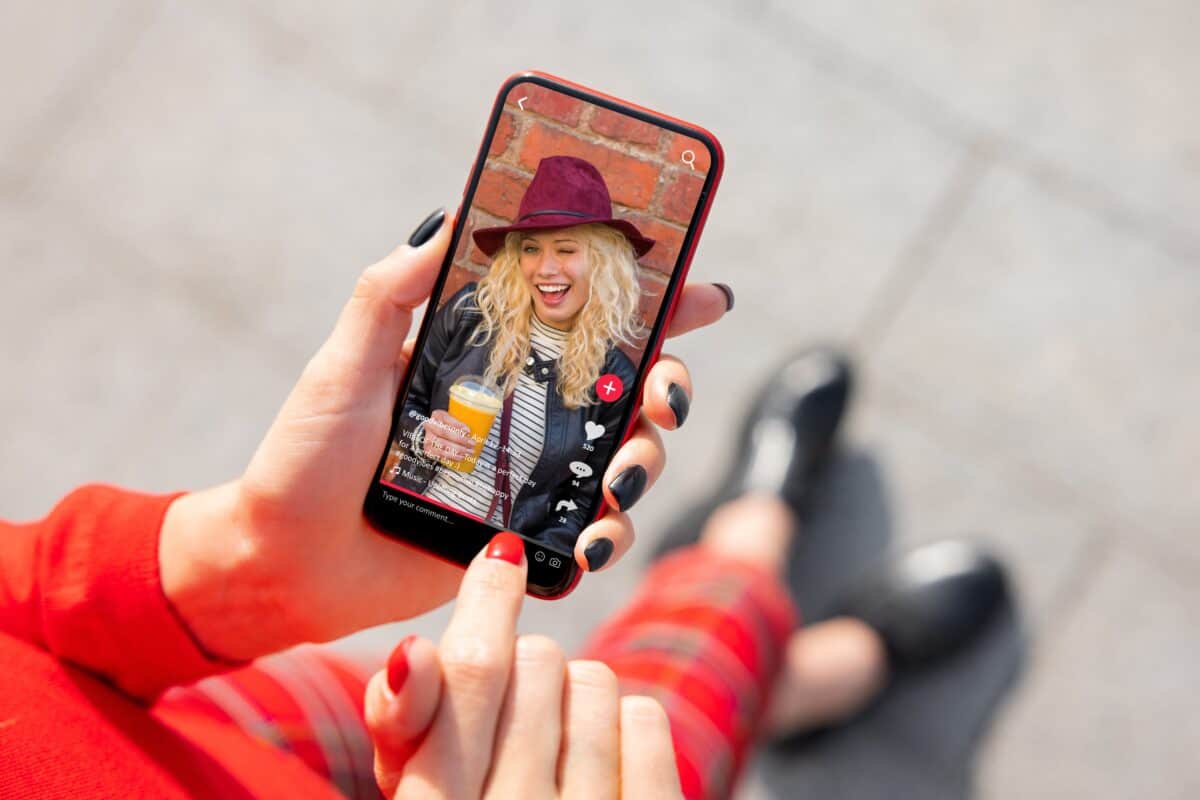 Best for Gaming Videos: Twitch
Twitch is the best platform for gaming-related content. Twitch lets you broadcast your gameplay and interact with other players in real time.
This means that if you're streaming, there's a good chance that other people are watching your game, too. If they're watching it and commenting on what you're doing, it will help them get better at playing games—making them more likely to subscribe and spend money on games from the same developer!
Twitch has drawn millions of viewers on roughly six million different channels since 2011. Twitch Prime, which offers free subscriptions, games, game loot, and ad-free streaming, was developed by the business after Amazon acquired it in 2016.
The idea is similar to YouTube, where everyone can access free content. You can use features like chat, add friends, or follow channels after registering for free with Facebook or your email address.
Registered users can stream all content and share moments from their own lives while interacting with others on the social sharing platform.
With Twitch's partner or affiliate program, streamers can charge for various subscriptions or participate in the cheering program. Users of the latter can purchase bits to support their preferred channel.
Twitch is a good place in 2022 to interact with other users for gaming advice and to learn all kinds of information about video games. Like YouTube, Twitch also lets you monetize videos, but the payout is much lower. However, Twitch is the place to go if you're looking for an excellent substitute for YouTube for gaming videos.
Best for Livestreams: Facebook Watch
If you are looking for a place to start live streaming, Facebook Watch is the best place to do it. Facebook lets anyone stream live from their phone, and it doesn't cost anything. Plus, your viewers can chat with you in real-time and share what they see in a News Feed Story. It's a great way to keep people up-to-date on what's happening in your life.
You can create a public or private Facebook Page and start a live stream that appears when someone visits your page. After that, you must select the event type (either public or private) where people can see what you're doing at any given moment.
The coolest thing about Facebook Live? You can broadcast everything! If you want to play music while showing off your new kitchen renovation, no problem! If you don't feel like talking but still want to show your progress, just flip the camera to yourself. The social media platform offers a variety of videos that rival YouTube. Facebook has everything, including live events, original shows, tutorials, reviews, music videos, and funny clips.
The user interface of the Watch tab on Facebook is confusing, making it difficult to locate the content you are looking for. This is one of the most obvious drawbacks of the tab. Additionally, if you have a Facebook account, it is much simpler to navigate the content than if you do not have one.
Best for Video Hosting and Marketing: Vimeo
Vimeo is a great place to host and market your videos. With a simple interface and straightforward tools, you can get your video out there in no time. You'll be able to use Vimeo's tools to upload, tag, and categorize your videos. They also offer helpful tools such as playlists, stats, and analytics.
Vimeo is one of the best video hosting sites in 2022 for artists and refined filmmakers looking for a good YouTube alternative. This platform promotes the work of professionals in fields such as music, dance, cinematography, photography, and so on.
So, if you're looking for some random cat and dog videos, you might have to look elsewhere. However, if you enjoy classic short videos, experimental music clips, or interesting snapshots, Vimeo is the place to be.
Vimeo has strict uploading guidelines because it hosts high-quality content with 4K Ultra HD visuals and HDR. The best thing about Vimeo is that it is ad-free. User donations and paywalls fund it for some videos.
The platform supports 4K video, and the web player has one-click captioning control-—all of which are significant advantages for users who want to watch high-quality content. Vimeo is free for creators, but the free plan limits uploads to 500MB per week, so serious filmmakers will want to upgrade to a paid plan that includes detailed analytics and sophisticated editing and marketing tools.
Best for Entertainment, News, and Sports: Dailymotion
Dailymotion is a social video platform where you can share and watch short and long videos with other viewers. It's an excellent platform for watching TV shows or following your favorite sports teams. Plus, there are many categories, so you can easily find something that interests you. Dailymotion also offers many of the same features as YouTube, including commenting, subscribing to channels, favoriting videos, adding to playlists, and more.
It has a similar interface to YouTube, and you can find trending videos on the homepage or discover more in the categories section and search bar at the top.
Users with free accounts can upload content up to 4GB in size and 60 minutes in length at 1080p resolution. Many of these restrictions are lifted for users with pro accounts. With over 300 million visitors per month, this YouTube alternative is an excellent platform for sharing your content with people all over the world.
Even though Dailymotion has its own set of dos and don'ts, the copyright policies aren't as frightening as those of YouTube. As a result, there is more flexibility and tolerance for content uploaders, making it one of the best YouTube alternatives without censorship.
Best For High-Quality Video: Hulu
Hulu is an online streaming service that offers a wide range of TV shows, movies, and live programming. It also has an extensive library of older shows. Hulu has recently expanded its original content library, including shows like The Handmaid's Tale and The Good Doctor. The service can be accessed on most devices, including Roku, iOS, Android, and more.
The content on Hulu is not just limited to television; Hulu also offers plenty of movies, documentaries, and even live sports events from all over the world. You can watch your favorite series when you want to sit down for a few hours or binge-watch everything in chronological order if that's your thing.
The most crucial feature of Hulu is that it's ad-free—-meaning you won't have to deal with annoying ads while watching your favorite shows! Another nice bonus is that you can download thousands of titles to watch offline. Plus, Hulu offers live TV with 65+ top channels.
Accessing Hulu content can be challenging because of licensing laws and restrictions based on where you live. Copyright laws and distribution rights mean that Hulu is only widely available in the United States. You need a VPN and an IP address in the U.S. to get around this problem. With a VPN, you can get around restrictions based on your location.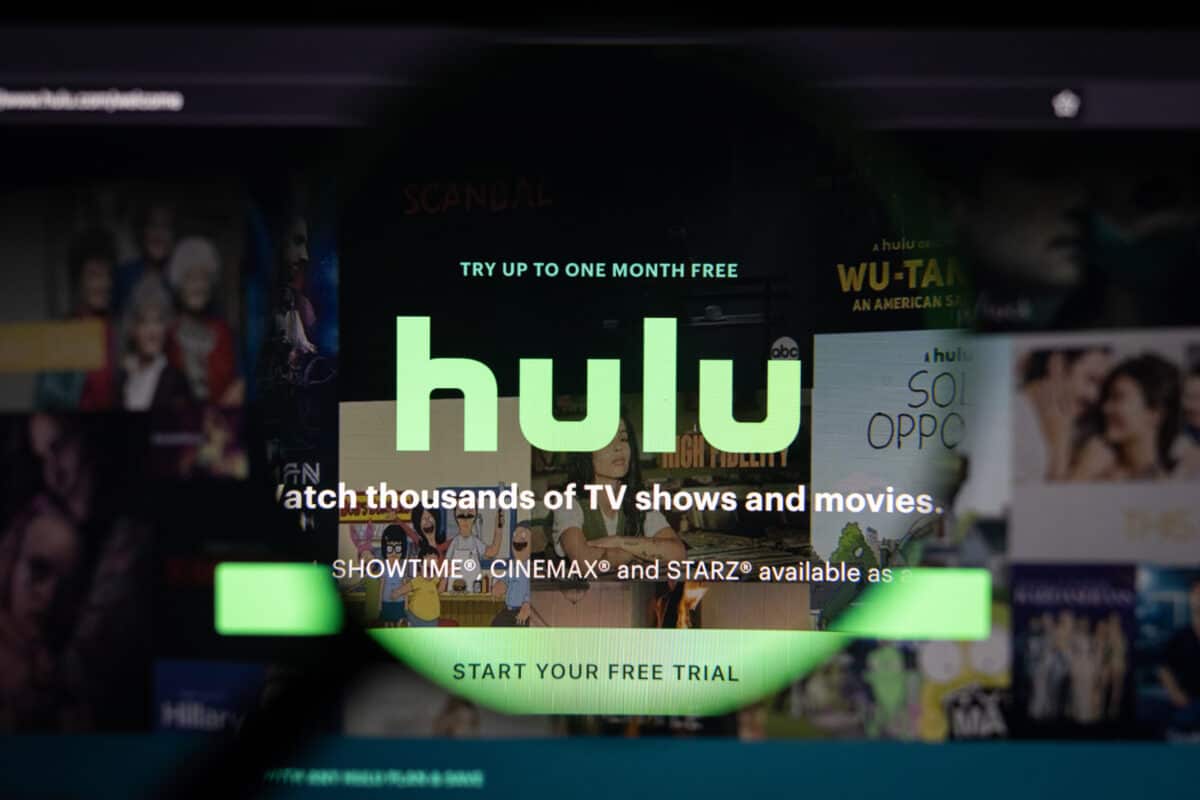 How to Choose the Best YouTube Alternative: A Step-by-Step Guide
YouTube is the most popular video-sharing platform in the world. It has created an ecosystem ripe with content, from tutorials to music videos to news and more. But, there are plenty of places to go for your favorite videos, and choosing the best YouTube alternative can be tricky.
Here are some things you can consider when choosing a YouTube alternative.
Types of Content
One of the most important considerations is what kind of content you want to upload on the platform. Some platforms allow users to post music, while others will enable them to upload movies or video clips they have created themselves. Other platforms offer opportunities for users who want to create their own channels where they can upload all types of content, such as music videos, short films, and more.
Quality
The quality of your video is one of the most important factors in choosing a YouTube alternative. You want to choose a site with high-quality videos and an easy-to-use interface. You also want to ensure that your videos are optimized for mobile devices, which will help with their search ranking on Google.
Features
Some sites offer video hosting and sharing tools, while others only focus on video hosting and sharing tools and live streaming capabilities. You should also look at whether or not the site allows you to add text overlays or graphics during your video recording sessions so that viewers can better understand what they're watching without having to view it through an app on their phone or tablet screen.
Community Support
If you want your videos to be seen by many people, then it's important that your video platform has a strong community behind it so that other users can give feedback and provide suggestions for improvement.
What to Know Before Choosing a YouTube Alternative
YouTube is a great place to find videos, but it's also an incredible source of information. That's why it's important to know what you're looking for before you decide on a YouTube alternative.
First off, check out the site. Do they have a good design? Is it easy to use? Are the videos uploaded by users or brands? What kind of categories are available? The more information you have about your options, the better equipped you'll be to make a decision.
Next, consider how much content you want to see from each site. Some sites will only show you one video at a time instead of allowing users to upload their content as well. Others might give you access to hundreds of videos at once, which is great if you're looking for something specific.
Finally, consider your budget before deciding which site is right for you. Some sites offer subscription services that allow viewers unlimited video access on-demand, while others charge per video watched or streamed.
Using a YouTube Alternative: What It's Like
Video is one of the most engaging types of content on the internet, which is why more people than ever are using video as a way to connect with their audience.
Recently, though, some significant changes in YouTube's policy for monetization have caused many YouTubers to rethink where they publish their videos. This has led to an increase in the number of creators turning to other platforms for their videos, such as Vimeo, Twitch, and Tiktok.
If you can't handle all of YouTube's red tape, these YouTube alternatives are a great option. Be sure to pick a channel that allows you to make money as a content creator while staying true to your chosen specialty.
Up Next…
We have plenty more of great articles for you to keep reading!
The image featured at the top of this post is ©Antonio Guillem/Shutterstock.com.