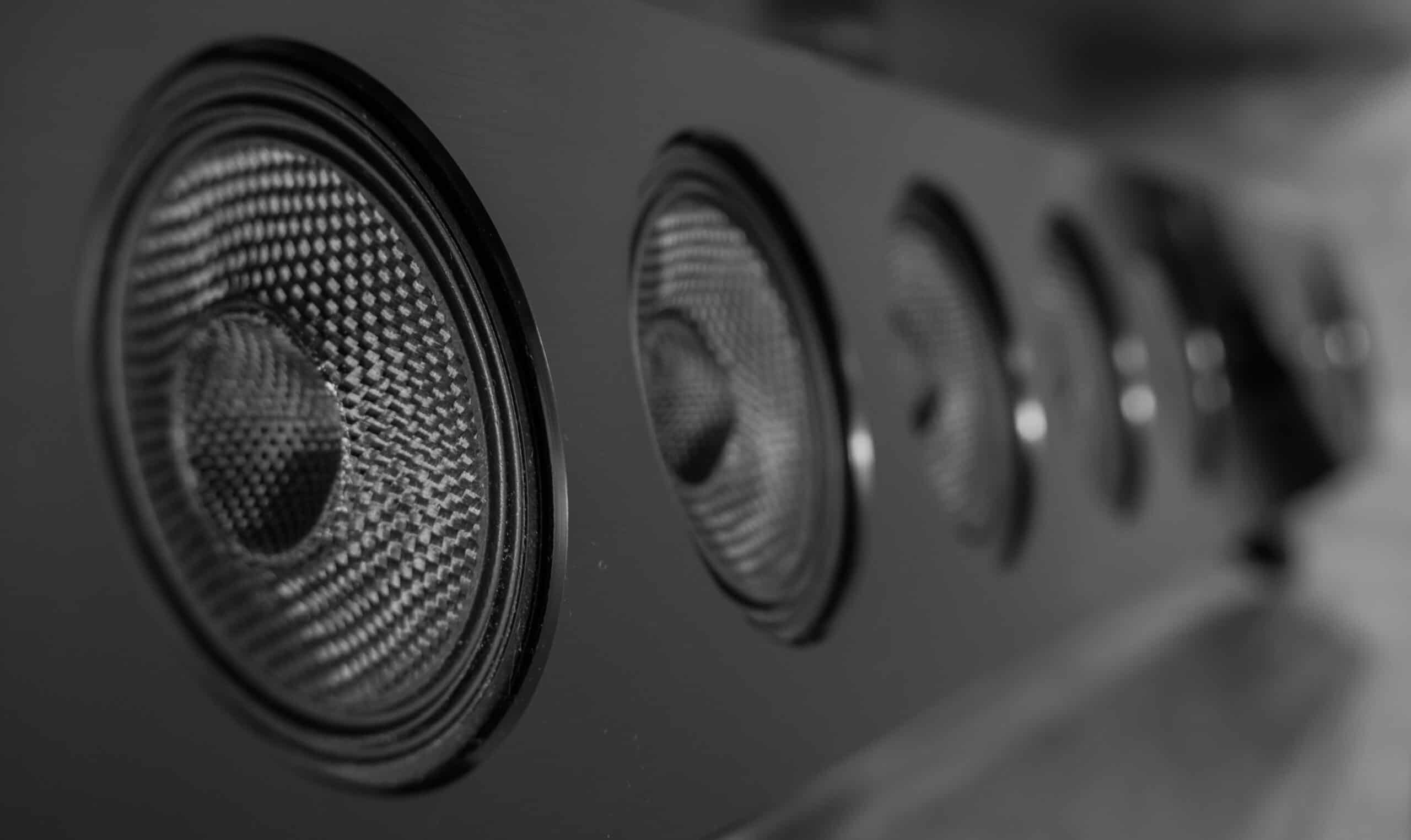 For better or worse, no matter how much you spend, a standalone television can only do so much with its built-in speakers. Even as television manufacturers continue to get creative with technology by doing things like putting speakers behind the screen, there's still room for improvement.
Thankfully, until television speakers make more significant leaps in technology, soundbars are coming to the rescue and making every Netflix binge sound that much better. Sony, for its part, makes some fantastic TVs with great speakers but none of those speakers provide the same type of chest-pumping bass as one of their soundbars.
Let's take a look at the best Sony TV soundbars available today. 
If you can overlook the price tag, it's hard to ignore that the Sony HT-A7000 is the absolute best Sony soundbar you can buy today.
Rest assured this is a flagship unit that offers a longer shelf life in your home, thanks to dual HDMI 2.1 inputs as well as various spatial audio formats. The two up-firing speakers and dual subwoofers offer support for Dolby Atmos as well as Sony's 360 Reality Audio, both of which add to the expectation that sound on the HT-A7000 will offer close to flawless sound. 
The HT-A7000 centers around its 7.1.2 channel setup and vertical surround engine technology to create its immersive sound without any additional speakers. Whether it's a game or movie you are looking to watch or play, the sound is boosted by the 4K/120Hz or 8K passthrough with Dolby Vision included. Of course, you also might expect some "smart" features and the HT-A7000 comes with plenty including built-in Spotify Connect, Apple AirPlay 2, Chromecast, and voice assistance with Google Assistant or Amazon Alexa. 
Setup is a breeze and with Sound Field Optimization, the HT-A7000 perfectly calibrates its sound to any size room. 
Pick up the Sony HT-A7000 from Amazon today right here. 
When you need a mid-range soundbar with a subwoofer that just hits all the right notes, the Sony HT-G700 is the answer.
There's a real sweet spot combination of the mid-range sound, features, and price that makes the HT-G700 stand out in a big way. Support for both DTS:X Elite and Dolby Atmos help the HT-G700 punch well above its price point, and when you combine that with Sony's outstanding ability to process sound, you find out really fast why the HT-G700 is so easy to recommend. 
Including the separate subwoofer provides a significant amount of extra bass that a dedicated soundbar can rarely provide on its own. Wirelessly connected, it can be placed anywhere in a room and helps create a virtual 7.1.2 channel sound, thanks to the three front speakers out of the soundbar itself. True 3.1 channel sound utilizes the aforementioned Dolby Atmos/DTS:X technology to ensure movie watching in Cinema mode sounds excellent. 
You won't miss a sound with audio either as you can stream directly via a Bluetooth-compatible device and crank out all of the latest hits. Multiple connections through HDMI including eARC plus an incredibly easy setup make the HT-G700 the best mid-range pick in Sony's soundbar lineup. 
Grab the Sony HT-G700 from Amazon here. 
Arguably the best bang for the buck in Sony's soundbar lineup, the Sony HT-S350 offers an affordable 2.1 channel experience that still provides far better sound than its price point might suggest.
At the price point, you only receive a 2.1 channel system so it won't offer room-shaking sound like some of its sibling soundbars, but the inclusion of a wireless subwoofer still provides plenty of bass. Total output hits around 320W and with S-Force Pro, you get a virtual surround sound that reduces the need for additional speakers. 
A total of seven different sound modes gives you something for everyone including cinema for movies, sports for well, sports, and a gaming mode that enhances your gaming experience.
Voice enhancements ensure that voice sound is isolated and then amplified over any type of background noise to further enhance the Sony HT-S350's audio clarity. That's true for both mids and highs while the subwoofer keeps the lows going with a richer bass sound. 
Add Bluetooth connectivity and you can stream music from any of your favorite music apps including Spotify, Apple Music, and Amazon Music. 
Pick up the Sony HT-S350 from Amazon here. 
For its premium price, the Sony HT-A5000 delivers a booming 5.1.2 channel sound that can make watching movies or playing games all the more engaging.
With this price tag, you expect a laundry list of features and Sony delivers, starting with Dolby Atmos and DTS:X combined with Vertical Surround Engine and S-Force Pro Front Surround sound. Add to that 360 Spatial Sound Mapping and the HT-A5000 absolutely punches well above its price point and that's before you even get to Sound Field Optimization, which calibrates the soundbar to deliver the best sound for any size room. 
That you can choose between two different subwoofer choices and a set of rear speakers really helps take the soundbar into premium territory both with sound and price. Beyond its excellent array of audio features, the HT-A5000 also helps deliver outstanding visuals with 8K and 4K/120Hz passthrough. 
The easy setup helps you get up and running quickly and with voice assistance from Google and Amazon, you have excellent voice control. Plus it offers a full array of connectivity features like Bluetooth, Chromecast, Wi-Fi, Spotify Connect, and Apple's AirPlay 2. 
The Sony HT-A5000 soundbar can be purchased directly on Amazon right here. 
Sitting firmly in the middle of Sony's lineup, the Sony HT–A3000 is arguably the best value-priced soundbar the electronics giant has to offer.
Released in the middle of 2022, it's also one of the newest so you can expect the latest features and software improvements to help deliver big sound. A 3.1 channel soundbar, it won't punch as high as the best overall or premium choices but it's still full of features. Helping deliver its big sound is its Vertical Surround Engine, S-Force Pro Front Surround, and 360 Spatial Sound Mapping, all of which combine similarly to Sony's more expensive options to deliver a top-notch audio experience. 
While its highs and mids won't be as good as more expensive options, it includes Dolby Atmos and DTS:X still help it create a multi-dimensional sound for a truly cinematic experience right at home. Like other Sony soundbars, the HT-A3000 also includes Sound Field Optimization so you get the best sound whether it's in a large family room or a smaller bedroom. 360 Reality Audio delivers excellent audio-only listening which sounds like you're right in the middle of a concert. 
Best of all, you just need to plug the soundbar into the TV using an HDMI cable and you can be up and running in just a few minutes. 
The Sony HT–A3000 can be purchased through Amazon here. 
Slightly older than the rest of the Sony models on this list, but that's not to say that the Sony HT-X8500 isn't more than capable of pushing out loud sound.
Of course, older in this case is a 2019 release, but with dual built-in subwoofers, you get an outstanding amount of bass in the 37-inch long hardware. The same hardware is capable of pushing out virtual 7.1.2 channel sound backed by Dolby Atmos and DTS:X technologies along with Sony's much-loved Vertical Sound Engine. 
All of this extra sound technology comes in very handy for use across the seven different possible sound modes the HT-X8500 supports. That you can easily flip between the different sound modes on your remote speaks to the ease of use with this Sony soundbar. 
Best of all, the soundbar can connect to your TV wirelessly or through HDMI eARC so you can choose which connection type is right for you. Regardless of what you choose, you can also stream audio from your smartphone or tablet with Bluetooth. Additional HDMI and optical inputs also make it easy to connect the soundbar to a game console or Blu-ray player. 
Sony's HT-X8500 is available directly on Amazon right here so snag it while you can.
How to Pick the Best Sony TV Soundbar: A Step-by-Step Guide
When looking at a soundbar, there are a few important considerations before you make a purchase. 
Size
Connection
Subwoofer
Channels
Price
Size
This is a fairly obvious consideration but size can matter when you look at purchasing a soundbar, Sony or otherwise. Are you limited in the amount of space you have underneath a television? That should be heavily weighted when you are looking at options. Soundbars can be longer than 50 inches or as short as 20+ inches so it's important to consider how much space you have underneath a TV or in an entertainment center. 
Connection
For most people, using HDMI eARC is the best way to connect a soundbar but it isn't the only way to do so either. Optical connections have long been popular but have recently been overshadowed by the reliability of HDMI eARC. Making sure you purchase a Sony soundbar that supports both, which they do, is an important consideration. 
Subwoofer
Do you want or need an external subwoofer or do you want just one soundbar for everything? That's important because some soundbars on this list only have one subwoofer whereas the Sony HT-X8500 offers two subwoofers built right into the unit. Using a separate subwoofer undoubtedly gets you deeper bass but it also means another connection, potentially another cable, and something else to consider placement-wise. 
Channels
You've seen on this list anything from 2.1 to 7.1.2 channels but you may not know what that means. Here's what to consider: the first number means how many channels your soundbar has, which is like a scale for sound. The second, or middle number is how many subwoofers are available, if at all. For example, a 2.1 system would have two speakers plus one dedicated subwoofer while a 5.1 system adds five total speakers plus one subwoofer. This is very much a case where the more the merrier as the higher the number, the richer the sound and the clearer the dialog. 
Price
No surprise that price is a huge consideration as this list of the best Sony soundbars offers hardware from $200+ to more than $1,100, and that's a big range. What you want to spend is something to consider as it will try and match with what you want out of a soundbar. You don't have to spend a lot to improve your audio experience over TV speakers but the more you spend, the more improvements you will see. 
Using the Best Sony Soundbars: What it's Like
There's no question that using a soundbar is a vast improvement over TV speakers. However, you really don't know how much of an impact it will make until you try. Having used various soundbars over the years, you immediately know that when one is connected, it's a far more rich audio environment whether you are watching a movie, the news, or playing a game. 
Using the HDMI 2.1 connection on something like the HT-7000 is going to provide a huge improvement for audio with the PlayStation 5 or Xbox One X. It's going to make games sound outstanding and likely as well as the developers intended. It's a world of difference that can make games far more engaging. 
Having Dolby Atmos and DTS:X almost feels like you're at the movies even as you are sitting on your own couch. The inclusion of these two technologies only serves to reason just how dramatically different the sound in a room can be with a soundbar versus built-in TV speakers.