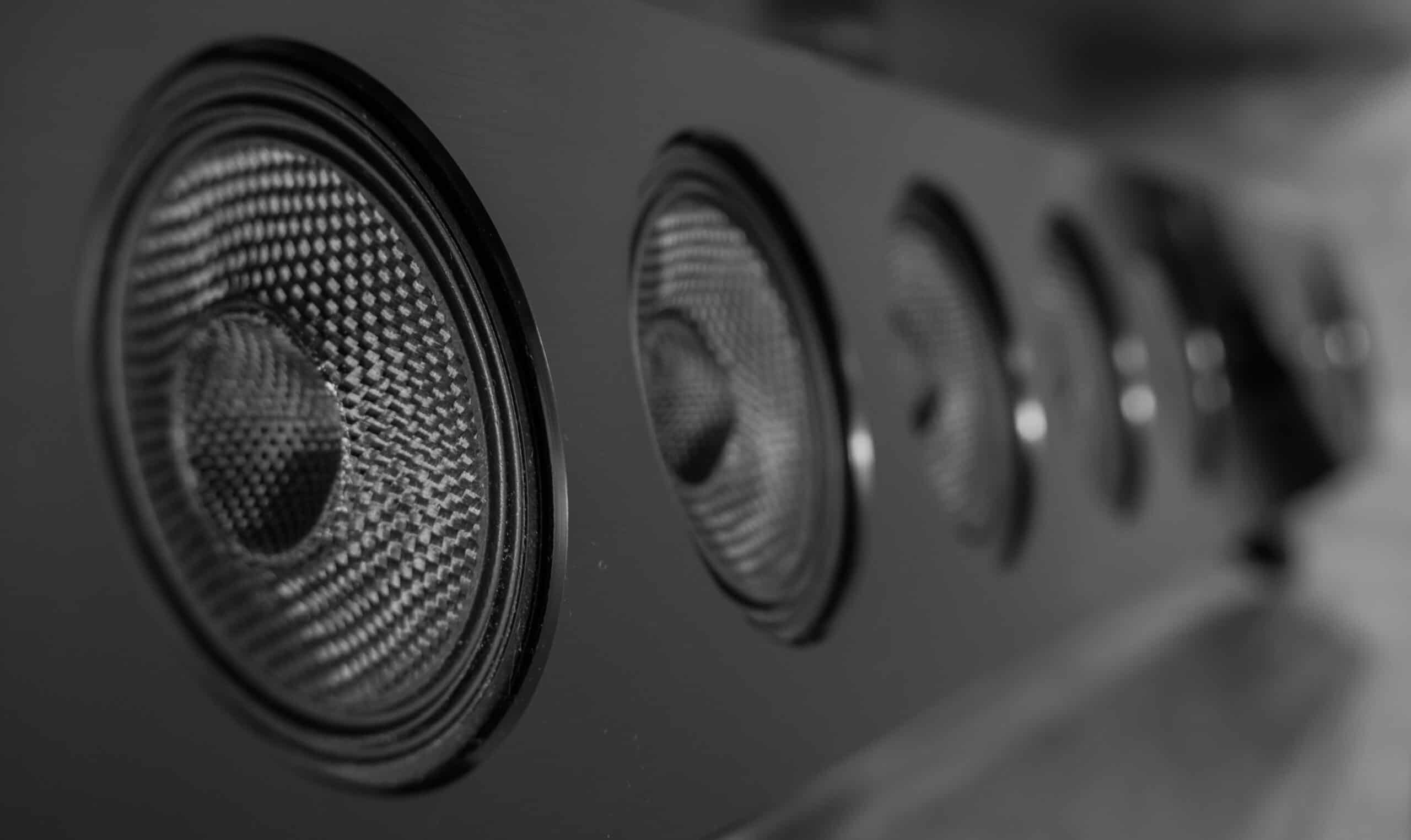 Dolby Atmos has undoubtedly gone mainstream, and the recent moves by soundbar makers to infuse the Atmos big sound into compact, single-bar setups attests to that.
Klipsch is one of the soundbar makers big on bringing out the Atmos sound and it's evident in the Cinema 1200 soundbar, a successor to the much-loved Cinema 800 soundbar. However, like any piece of technology, there are solid reasons to avoid the Klipsch Cinema 1200.
Although impressive in design and sound output, the Klipsch Cinema 1200 does not guarantee the best bang for your buck. That's particularly true considering its relatively steep price point and the competition.
Before we highlight the 6 key reasons to avoid a Klipsch Cinema 1200 soundbar, here's what you need to know about it.
Klipsch Cinema 1200: an Overview
If you're all about that jaw-dropping, soul-rattling bass experience, let us introduce you to the incredible Klipsch Cinema 1200. It's the ultimate ticket to audio bliss, designed specifically to satisfy your cravings for an immersive home theater experience.
Klipsch expertly crafts this top-notch 5.1.4 soundbar to deliver the deep, rumbling bass they're famous for. Its sleek and elegant design makes it a perfect fit for those who want powerful sound without the hassle of multiple speakers.
Nonetheless, the Klipsch Cinema 1200 soundbar isn't discreet. As one reviewer put it, the soundbar is a loose cannon in the home cinema, thanks to its ability to transform any space into an inferno of sound. Its total amplifier power is 1,200 watts, while the maximum sound level is 107 dB, so the system packs a hard punch.
The soundbar has an impressive width of nearly 140 cm, which makes competitors like the Sonos Arc and Samsung Q960A look like dwarfs. Ideally, you need at least a 58-inch TV to match the sound image of the Klipsch Cinema 1200.
The Klipsch Cinema 1200 is a mind-blowing 5.1.4 surround sound system that takes your home theater experience to a whole new level. The channels individually have a horn tweeter for the ultimate sound dynamics and control over sound dispersion. Besides, each channel features two oval mid-woofers that take care of the action sequences and powerful dialogues.
While most soundbars attempt to simulate surround sound from below the TV, the Klipsch Cinema 1200 uses wireless rear speakers with a forward-facing range driver and an upward-facing Atmos unit to create the booming sound synonymous with this soundbar.
Incredible Sound Depth
Klipsch Cinema 1200
54-inch soundbar
Full 7.1.4 Dolby Atmos decoding
Wireless rear surround speakers included (Klipsch RSS3)
HDMI-eARC
1200W peak power
We earn a commission if you make a purchase, at no additional cost to you.
What We Liked About Klipsch Cinema 1200
Hold on to your wallet before splurging on the Klipsch Cinema 1200. While we have reservations, there are a couple of features that caught our attention.
Sound
If you loved the smooth, speaker-like sound of the Klipsch Cinema 800 soundbar, you're in for a treat with its successor, the Cinema 1200 soundbar. It continues to deliver that amazing audio experience you know and love. It brings excellent mid-range detail with stark clarity to enhance your video content. 
Amazing Value
Klipsch Cinema 800
48" 3.1 Sound Bar
10" Wireless Subwoofer included
HDMI-eARC
Dolby Atmos Decoding
8K Video Pass-Through
800W Peak Power
We earn a commission if you make a purchase, at no additional cost to you.
Design
The Cinema 1200 sound bar is by no means compact. Nonetheless, its height is confined to an impressive three inches. Furthermore, the use of wooden cabinet materials instead of molded plastic gives the sound bar a high-end look, besides allowing for sweet and smooth resonance. 
Ease of Connection
The Klipsch Cinema 1200 soundbar makes connecting to your existing setup a breeze. Just update its firmware to enjoy the HDMI eARC feature, which lets the soundbar do the decoding instead of your TV. Plus, you can conveniently control the volume and power of the soundbar using your trusty TV remote, just like with a regular HDMI ARC. Sit back, relax, and immerse yourself in high-quality sound without any hassle.
The 6 Best Reasons to Avoid the Klipsch Cinema 1200 Soundbar
By all standards, the Cinema 1200 is an impressive soundbar. It has outstanding sound input and design and is easy to connect, but that's about it.
Here are our top 6 reasons to avoid the Klipsch Cinema 1200 soundbar.
Problems with the Bass
The most outstanding problem with the Klipsch Cinema 1200 soundbar is its bass. Indeed, people buy such high-end sound systems for their unmatched bass performance, but that can be a potential problem. This may leave you wondering, how so?
The bass problem with the soundbar is prevalent when using it in smaller rooms. Trying to absorb the excess bass using bass traps does little to dissipate it. Moreover, it's challenging to bump out the bass with EQ software. For this reason, anyone with a smaller home cinema will struggle to integrate this bass-heavy soundbar into their space.
Another bass-related issue with the Cinema 1200 is its subwoofer's lack of physical controls for adjustability. We could only adjust the +/- 6dB via the included remote. So, it's virtually impossible to integrate the soundbar with the rest of your home entertainment system while ensuring that the bass doesn't get overpowering.
Limited Sound Customization
Besides the overpowering bass in smaller rooms, the Klipsch Cinema 1200 soundbar has limited sound customization. At first, we liked that we could easily tweak the subwoofer, the height channels, and even the surrounds via the remote. In addition, the large LED display made the process easier. Well, when it comes to sound customization, that's pretty much all there is. You don't get any fancy extras or anything like that. It's just basic customization options, and that's about it.
For a pricey sound bar like this, you undoubtedly expect a full menu and a wide range of customization features that allow you to dig deeper into its sound settings. Unfortunately, what's provided is quite limited. A notable miss is that there's no center channel adjustment. Sometimes, during those intense action scenes, the dialogue tends to get lost in the mix. They tried to fix this by adding the three-level Dialogue Mode key, but it falls short compared to a proper center-channel control. So, unfortunately, it doesn't quite do the trick.
Regarding sound customization on the Klipsch Cinema 1200, here's the scoop: you won't be able to tweak the left/right height and rear channels individually. Moreover, the availability of multiple sound modes shouldn't fool you into thinking you can customize the sound to suit your preferences. Besides the Party Mode, which plays the stereo from all speakers, and the Direct Mode, which plays the same unaltered signal, other modes sound similar. Moreover, the lack of EQ control means you can't tell the sound format you're receiving.
You Don't Want to Deal with a Useless App
The Cinema 1200 soundbar's lack of customization also extends to its app experience. Klipsch failed to offer enough options and features in the accompanying app. That's particularly true when you compare the Klipsch Connect app to what competitors like Sony's HT-A7000 offer. The app is nearly barren and has a relatively limited on-screen menu.
Sourcing smart assistants, connecting to the internet, and Spotify control is all you get with the app. Worse still, you won't get any sound setting adjustments lacking on the soundbar's main interface, including channel adjustment and EQ. You can't also input setting options such as input swapping, meaning the app is useless.
Klipsch says they're updating the Connect app and promising to bring in those missing features. But let's be real, it seems like they're just reacting to the situation instead of being proactive. They seemingly hadn't figured out that they'll need such features and functionality in the first place.
Key Feature Omissions
The Cinema 1200 soundbar undoubtedly looks great, but you'll want it to have an equally impressive range of features for your price. However, that's not the case because Klipsch overlooked critical features and options we expect on soundbars at this price point. A case in point is the lack of DTS decoding and Apple AirPlay 2.
The lack of such features may not be debilitating, but it's still necessary, especially considering the money you'll spend on the soundbar. Klipsch actually makes a valid point when they say that streaming services don't use DTS sound. Nonetheless, the lack of DTS decoding gives you a reason to consider the competition, especially if you're a DTS:X fan.
Poor Workmanship
At first glance, the Cinema 1200 soundbar looks sleek and elegant. However, when examined closely, it doesn't exude the first-rate quality expected of soundbars in its price range. The subwoofer, disguised in a deceivingly cheap vinyl cover, cleverly tricks even the most casual onlooker into mistaking it for real wood.
Moreover, the silver-gray details on the sides are a cheap imitation of brushed aluminum. If you're a true home cinema enthusiast, you'll quickly realize this soundbar is better suited for creepy basements than your cozy living room. Trust us, it won't give you the cinematic experience you want.
It is Grossly Overpriced
The Klipsch Cinema 1200 sound bar retails at $1,899 on Amazon and the official website. That price tag on the Klipsch Cinema 1200 is no joke. It's a hefty sum to shell out for an all-in-one set. And here's the kicker: when you think about it, Klipsch doesn't really give you many ways to customize or tweak it. It's like they're holding back on the cool features and options. Not cool, Klipsch, not cool at all.
Klipsch Cinema 1200 Alternatives
Here are our recommendations for the best Dolby Atmos soundbars you may want to consider instead of the Klipsch Cinema 1200 soundbar.
Samsung HW-Q990B
Awesome Surround Sound
We earn a commission if you make a purchase, at no additional cost to you.
A direct competitor of the Klipsch Cinema 1200 bar, the Samsung HW-Q990B soundbar has a better build quality and surround and Atmos performances. In addition, this soundbar offers more enhancement features like room correction and DTS support. As a result, the versatile soundbar is suitable for small and larger home cinemas.
Sonos Arc
Best for a Cinematic Experience
Sonos Arc
Features Dolby Atmos
Enhanced Trueplay tuning technology
Class 10 for Full HD video recording and playback (Full HD (1920x1080) video support
We earn a commission if you make a purchase, at no additional cost to you.
The Sonos Arc soundbar has a different setup than the Klipsch Cinema 1200, but it offers direct competition. It's a standalone 5.0.2 soundbar, whereas the Klipsch has a 5.1.4 setup with dedicated satellites and a sub. Although the Klipsch reproduces an extended low bass and delivers better surround performance, it falls short in its soundstage performance. The better-built Sonos offers better all-around performance, not to mention it features DTS support.
Bose Smart Soundbar 900
TrueSpace Sound
Bose Smart Soundbar 900
Multi-directional sound makes you feel as if you are surrounded by speakers.
Includes Dolby Atmos as well as Bose' TrueSpace
Voice assistants built in (Google and Alexa)
Microphones on the Soundbar let you control other devices through the soundbar's voice control as well.
We earn a commission if you make a purchase, at no additional cost to you.
The Bose Smart Soundbar 900 has a standalone 5.0.2 setup, unlike Klipsch's 5.1.4 setup. As a result, it has better build quality and soundstage performance. Furthermore, it can get upgraded with dedicated satellites and a sub for better bass reproduction.
Wrapping Up
The Klipsch Cinema 1200 is an impressive soundbar, but it has notable flaws. Besides being unsuitable for smaller home cinemas, the soundbar is overpriced and needs better build quality.
Thus, if you're looking for a soundbar that guarantees a bang for your buck, you now have the reasons why you should avoid the Klipsch Cinema 1200 and check out the other brands in its price range that will provide better value.